General Information:
Just Start Investing LLC ("company", "I", "we" or "us") provides general educational information on various topics on this website as a public service, which should not be construed as professional, financial, real estate, tax or professional advice. These are personal opinions only. 
The term "you" refers to anyone who uses, visits and/or views the website. 
Just Start Investing LLC does not employ or represent certified financial advisors, financial planners, or institutions. Everything shared on this site are opinions that come from this personal experience. Whenever this site (or any channel affiliated with this site) uses language such as "recommendation", "guidance", "advice", and anything similar, it is only opinions based on personal experience that is designed to be educational and it is not professional advice.
Just Start Investing LLC is a non-professional website and blog that will not be held liable for any results of actions taken from readers of this site and it's channels.
FTC Disclosure:
JustStartInvesting.com is a participant in the Amazon Services LLC Associates Program, and we get a commission on purchases made through our links.
The following FTC Disclosure has been graciously taken from Tim Ferris's blog.
Beginning December 1, 2009, the FTC requires bloggers to disclose whenever there could be hidden interests or unspoken biases related to recommendations.  So here it goes…
Per the FTC rules, if I interview someone and they grab the bill for lunch, I would need to disclose this. Ditto if I use an Amazon link that gets me 8 cents instead of an Amazon link that gets me 0 cents. If someone gives me a comfy t-shirt with a logo and I wear it in a photo, same deal. Disclaimers all over the place. This would be tedious for me and even more tedious for readers. But rules are rules. To cover my ass and preserve your reading experience, please assume that, for every link and product I use, the following all hold true: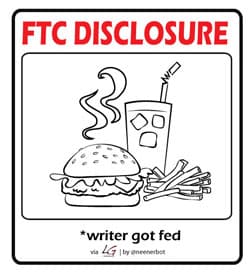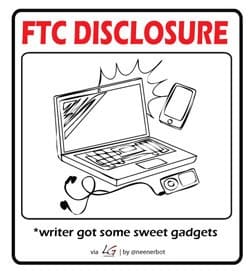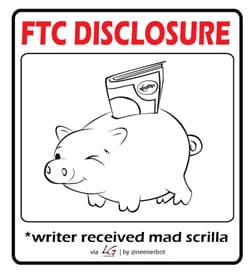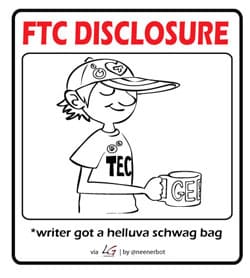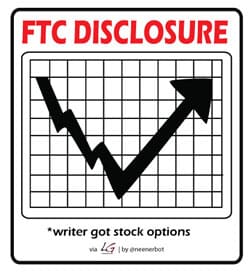 (Illustrations courtesy of Louis Gray and Jeannine Schafer)
Terms and Conditions:
Last updated: (11/25/2020)
Please read these Terms and Conditions ("Terms", "Terms and Conditions") carefully before using the https://www.juststartinvesting.com website owned by Just Start Investing LLC.
Your access to and use of the Service is conditioned on your acceptance of and compliance with these Terms. These Terms apply to all visitors, users and others who access or use the Service.
By accessing or using the Service you agree to be bound by these Terms. If you disagree with any part of the terms then you may not access the Service.
General Disclaimer
All content and information on this website is for informational and educational purposes only, does not constitute professional advice and does not establish any kind of professional-client relationship by your use of this website. A professional-client relationship with you is only formed after we have expressly entered into a written agreement with you that you have signed including our fee structure and other terms to represent you in a specific matter. Although we strive to provide accurate general information, the information presented here is not a substitute for any kind of professional advice, and you should not rely solely on this information. Always consult a professional in the area for your particular needs and circumstances prior to making any professional, legal, financial or tax related decisions. 
Purchases / Affiliate Links
Just Start Investing LLC is an affiliate (or can be assumed to be an affiliate) with any partner or link found on this site. A running list of (most, not all) major affiliate partners on this site can be found further below.
You can assume Just Start Investing LLC receives compensation if a reader clicks through a link found on this website and makes a purchase or takes an action (also known as an affiliate link and offer). You should assume that links on this site are affiliate links unless otherwise stated. You should always perform your own due diligence before buying any goods or services online or offline.
Content
All content provided on this website is for informational purposes only. The owner of this website and blog makes no representations as to the accuracy or completeness of any information on this site or found by following any link on this site. The owner will not be liable for any errors or omissions in this information nor for the availability of this information. The owner will not be liable for any losses, injuries, or damages from the display or use of this information.
In addition, all content is the property of Just Start Investing LLC and www.juststartinvesting.com. They are not to be used for any other commercial purpose. I encourage linking to my site, but only when proper credit is given. Full posts, pages and. articles may not be copied and pasted – only snippets and summaries.
Links To Other Web Sites
Our Service may contain links to third­ party web sites or services that are not owned or controlled by Just Start Investing.
Just Start Investing LLC has no control over, and assumes no responsibility for, the content, privacy policies, or practices of any third party web sites or services. You further acknowledge and agree that Just Start Investing LLC shall not be responsible or liable, directly or indirectly, for any damage or loss caused or alleged to be caused by or in connection with use of or reliance on any such content, goods or services available on or through any such web sites or services.
Advertising
Third party vendors (potentially including Google, Mediavine, Monumetric, and others) use cookies to serve ads based on prior visits to this website or other websites.
Google's use of advertising cookies enables it and its partners to serve ads based on your visit to this site and/or other sites on the Internet.
Users may opt out of personalized advertising by visiting Ads Settings. (Alternatively, you can opt out of a third-party vendor's use of cookies for personalized advertising by visiting www.aboutads.info.)
Mediavine
For information regarding data collection by Mediavine ad partners including how to opt out of data collection, please click here
NO WARRANTIES 
ALL CONTENT, INFORMATION, PRODUCTS AND/OR SERVICES ON THE WEBSITE ARE "AS IS" AND "AS AVAILABLE" BASIS WITHOUT ANY REPRESENTATIONS OR WARRANTIES OF ANY KIND INCLUDING THE WARRANTIES OF MERCHANTABILITY OR FITNESS FOR ANY PURPOSE, EXPRESS OR IMPLIED TO THE FULL EXTENT PERMISSIBLE BY LAW. COMPANY MAKES NO REPRESENTATIONS OR WARRANTIES AS TO THE CONTENT, INFORMATION, MATERIALS, PRODUCTS AND/OR SERVICES PROVIDED ON THIS WEBSITE. COMPANY MAKES NO WARRANTIES THAT THE WEBSITE WILL PERFORM OR OPERATE TO MEET YOUR REQUIREMENTS OR THAT THE INFORMATION PRESENTED HERE WILL BE COMPLETE, CURRENT OR ERROR-FREE. COMPANY DISCLAIMS ALL WARRANTIES, IMPLIED AND EXPRESS FOR ANY PURPOSE TO THE FULL EXTENT PERMITTED BY LAW.
Limitation of Liability
You agree that under no circumstances, we and/or our officers, employees, successors, shareholders, joint venture partners or anyone else working with us shall be liable for any direct, indirect, incidental, consequential, equitable, special, punitive, exemplary or any other damages resulting from your use of this website including but not limited to all the content, information, products, services and graphics presented here. 
You expressly agree that your use of the website is at your sole risk and that you are solely responsible for the accuracy of the personal and any information you provide, outcome of your actions, personal and business results, and for all other use in connection with the website.
You also expressly agree that we and/or our officers, employees, successors, shareholders, joint venture partners or anyone else working with us shall not be liable to you for any damages resulting from 1) any errors or omissions on the website, delay or denial of any products or services, failure of performance of any kind, interruption in the operation and your use of the website, website attacks including computer virus, hacking of information, and any other system failures; 2) any loss of income, use, data, revenue, profits, business or any goodwill related to the website; 3) any theft or unauthorized access by third party of your information from the website regardless of our negligence; and 4) any use or misuse of the information, products and/or services offered here. 
This limitation of liability shall apply whether such liability arises from negligence, breach of contract, tort or any other legal theory of liability. You agree that we provide no express or implied guarantees to you for the content presented here, and you accept that no particular results are being promised to you here.
Changes
We reserve the right, at our sole discretion, to modify or replace these Terms at any time. What constitutes a material change will be determined at our sole discretion.
How We Make Money:
In a continuous effort to be transparent, below is a full overview of how we currently (or plan to in the near future) make money.
Last updated: (11/25/2020)
Affiliate Advertising
As mentioned above, Just Start Investing LLC links to other sites and sometimes makes money when you purchase or take action on these 3rd party sites after clicking one of our links.
Here is a current list of (most, but not all of) our affiliate partners:
Amazon
Acorns
Betterment
Bestow
Blooom
Billshark
CIT Bank
Credit Karma
Credit Sesame
Gabi
Lemonade
M1 Finance
Masterworks
Mistplay
Pocketsmith
Robinhood
Trim
Bankrate / Creditcards.com (including any link to a credit card)
And any other link found on this (Just Start Investing) website with the option to purchase or take action can be assumed to be an affiliate link
A specific note on credit card affiliates:
The affiliate relationship may impact how an offer is being presented
This site doesn't include all offers available
Display Advertising
Just Start Investing LLC outsources the display advertising on our site to Monumetric and/or Mediavine.
Sponsored Posts
Just Start Investing LLC occasionally gets paid to write a post about another company. In return, we get paid for writing and publishing our opinion. Opinions are our own, and we strive to write only about companies that we use or believe provides a useful product or service.
We aim to disclose sponsored posts within the first few paragraphs or at the top of the article, but that is not always the case.
Sponsored Newsletters
Just Start Investing LLC has an email list and newsletter than gets sent out occasionally (usually weekly). If you have provided your email to Just Start Investing through a sign-up form or sweepstakes, you may receive newsletter emails with sponsored content or links within the email.
Contact Us
If you have any questions about these Terms, please contact us!