In recent years, the space sector has made several significant breakthroughs. For the first time, private individuals pushed the limits of space exploration. This billionaire space race is still ongoing. Second, the government customers worldwide established the Space Force to assist guard the skies. Finally, NASA was able to place Perseverance on Mars successfully. These accomplishments were not achieved by chance. They result from creative minds and decades of hard labor by dedicated individuals. In addition to NASA, numerous inventive businesses contributed to the project. However, what's interesting is that many of these companies aren't widely unknown. With that in mind, let's look at three aerospace company stocks flying under your radar.
Top Aerospace Stocks to Buy
3 Maxar Technologies (NYSE: MAXR)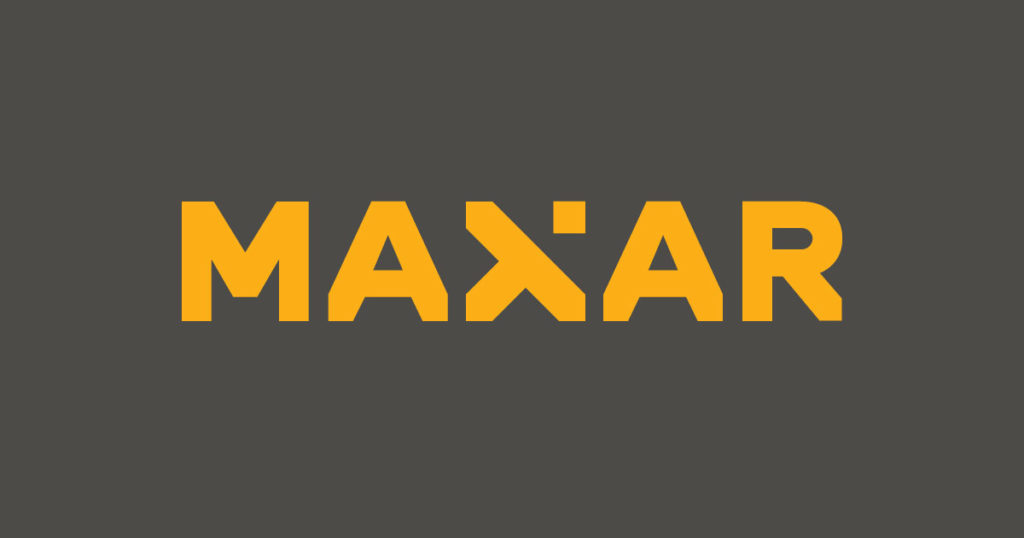 Maxar Technologies is a prominent space technology business. It utilizes a web of satellites to assist with global change monitoring. Essentially, it provides birds-eye-view pictures and mapping services. This is why Maxar has collaborations with more than 50 countries.
Maxar technologies are used in a variety of fields. For example, satellite images of conflict regions exemplify Maxar technology. By supplying aerial landscape photos, Maxar can assist armies in gathering intelligence. They may see where enemy troops and weapons are stationed, for instance. This guarantees that personnel on the ground are safer by allowing them to view.
Maxar technology is also used to monitor global change. For example, scientists may obtain critical information from aerial images of forests, ice caps, and other ecosystems.
Maxar Technologies is divided into two divisions. It specializes in the fields of Earth Intelligence and Space Infrastructure. Earth Intelligence includes 3D earth images and mapping, among other things. The company's satellites and space technology portfolio is known as Space InfraStructure.
Maxar's business may be on the verge of a transformation. Creating space infrastructure, as you may guess, is not a simple task. It entails sending scores of satellites into space. As a result, getting everything up and running effectively might take decades. Maxar has yet to establish a firm foothold in length, but it is on the verge of stability. Now that Maxar can focus on monetizing its infrastructure.
There are several potential applications for Maxar. The commercial, civil, and military industries are some of the many that would benefit from what Maxar has to offer. This is why it's one of the best aerospace stocks to invest in.
To date, this approach has worked well. Maxar's earnings have been steady yearly for four consecutive quarters (Q4 2021). Its margins, on the other hand, increased by 18 percent.
2 AeroVironment (Nasdaq: AVAV)

Better technology gives you a leg up over your opponent in combat situations. Better technology allows for improved intelligence gathering. As a result, better decision-making results. Consistently superior decision-making results in more successful operations. There's little debate that governments will pay a premium for the most significant technology moving forward. This is why Aerovironment is one of the most appealing aerospace industry stocks.
Aerovironment is a leader in unmanned aircraft systems (UAS). It provides small UAS, medium UAS, military missile systems, and ground-based crewless vehicles. It's worth noting that lately, this portfolio has seen a remarkable improvement.
According to AeroVironment's CEO, the company is well-positioned to take advantage of four major trends.
The growing popularity of robotic solutions in both the military and commercial aerospace sectors.
The demand for more extraordinary intellect and network coordination in the military.
The retail industry is dominated by machine intelligence and autonomy.
The development of IoT and mobile broadband technologies.
AeroVironment's UAS systems are now being used in the military, telecoms, and space exploration. This gives it many options for development. It has already taken advantage of several of these possibilities and has seen year-over-year revenue growth for the past four years.
1 Rocket Lab (Nasdaq: RKLB)

Virgin Galactic is one of the best space stocks because of its innovative technology. However, sending satellites into orbit has always been costly and hazardous. It also commonly takes years of preparation. Because it's so time-consuming and expensive, one reason why it's so time-consuming and costly is because of the rocket. Rockets are time-consuming, expensive, and challenging to construct. In addition, the missile is generally destroyed aftermarket services after each launch. After that, it returns to Earth or burns up in the air. Until recently, this was the case.
Rocket Lab built the world's first reusable commercial aircraft engines in a small rocket in November 2021 with the Electron. For a mission, they sent the Electron into space. Then, as the rocket descended, it caught it using military and commercial helicopters. This is just an incredibly unique concept at the start. It's tough to imagine that recycling rockets has never been done before. It's cool and has many more implications for Rocket Lab's bottom line.
Aerospace Stocks: Creating a Sustainable Advantage
In business, a sustainable competitive advantage is essential for your success. A competitive advantage is something that distinguishes your firm from the competition. This advantage should not be easily imitated. Facebook's competitive edge, for example, is its user base size. It isn't easy to start another social media business because billions of people already use Facebook. To succeed, you'd need to attract hundreds of millions of users.
In November, the company secured a significant long-term competitive advantage. Even today, sending a satellite into orbit is no easy task. Many launch firms have repeatedly failed to achieve this. A launch could be costly and even deadly if something goes wrong. The Rocket Lab facility is one of the few that has a track record of successful launches. It also now has the benefit of reusing its rockets, which gives it an added advantage.
On the other hand, most other launch firm operates to construct a new rocket from the ground up for each mission. This is a highly wasteful process. Reusing the same rocket over and over will save time, money, and resources for Rocket Lab. It also means more frequent launches.
Although other businesses may replicate this benefit in the future, it will not be done quickly. By the time it's copied, Rocket Lab will have already established itself as one of the top aerospace stock market years to come.
How to Trade and Invest in Aerospace Shares?
You may trade aerospace and defense company equities on the exchanges where they are listed. The sales are generally open Monday through Friday, 9:30 a.m. to 4 p.m. Eastern Time (and at local times in countries such as the United Kingdom).
Because the world's largest defense contractors institutions are busy opening and closing their positions at the start of the trading day, there is a lot of fluctuation for the first several hours. The volatility level intensifies as traders go for a lunchtime snack in the late morning. Finally, the final two hours are characterized by little activity as day traders close their trades to avoid taking risks on their portfolios. Trading during pre and post-market sessions is open only to expert traders.
Open a Trading Account
The first step is to choose a reputable broker platform to trade, one that has been approved (among other things). It would help if you supplied your name, email address, home address, and any required identification documents. In many instances, you may create a brokerage account in minutes.
Choose Aerospace Shares
When picking potentially undervalued equities for the medium to long term, fundamental analysis — a study of fundamentals that looks at items like earnings – is critical. In addition, because aerospace sector companies have shown varying degrees of recovery, consider diversifying across several such companies rather than putting all of your money into a single one.
Place Your Trade
If you're investing in aerospace companies because they're still relatively undervalued after the pandemic, you don't need to worry about precise timing with technical analysis. Instead, input your investment size (as a monetary amount or several shares) and hit the "buy" button should be all you have to do.
Bottom Line
Faqs
Why Invest in Aerospace Shares?
You don't need to be an expert to appreciate the space economy. And you don't have to be a Trekkie to understand the enormous potential of the space segment sector. There are several reasons why things have been progressing at such an accelerated rate recently. These are significant tailwinds bringing about space travel's reality, thanks to technological progress and significant private investment.
According to Morgan Stanley, global space administration activity will expand considerably over the next two decades. The industry may grow from around $350 billion to more than $1 trillion by 2040. As a result, finding the most significant aerospace businesses to buy might be a mega trend for investors with large risk tolerance.
What Are the Trading Hours for Aerospace Shares?
Investors may trade in the Pre-Market (4:00 a.m. to 9:30 a.m. ET) and the After Hours Market (4:00 p.m. to 8:00 p.m.).
Why are defense industry stocks falling?
Lockheed Martin announced a mixed first quarter. Following the F-35 maker's announcement of an 8% yearly decrease in sales owing to pandemic-related supply chain issues restrictions, shares plummeted dramatically.
Are aerospace stocks a good buy?
Analysts at J.P. Morgan believe AAR will generate around $100 million in annual free cash flow during the 2021-2023 period, or about 6.7% of its current market cap value of $1.5 billion. AAR is a fantastic value investment in a reviving commercial aviation services sector.
Why are aerospace stocks going up?
The worldwide aerospace industry is valued at nearly $298 billion in 2020, with a compound annual growth rate (CAGR) of -0.3 percent since 2015. The market is anticipated to expand from $298 billion in 2020 to $430.9 billion in 2025, growing at a yearly pace of 7.7%.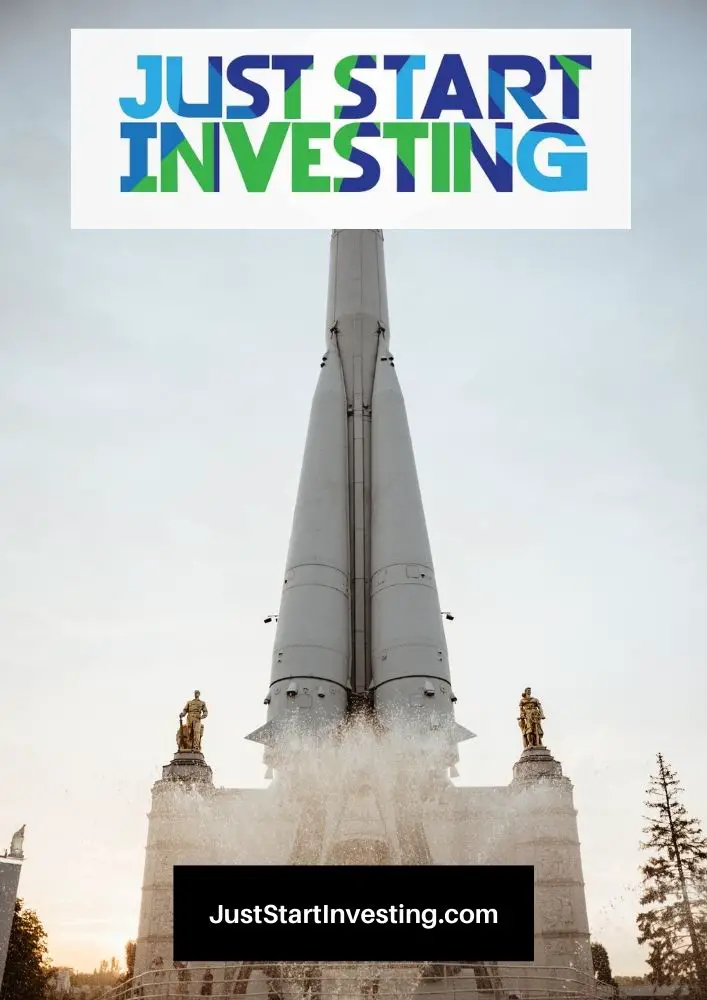 Just Start Investing is a personal finance website that makes investing easy. Learn the simple strategies to start investing today, as well as ways to optimize your credit cards, banking, and budget. Just Start Investing has been featured on Business Insider, Forbes, and US News & World Report, among other major publications for its easy-to-follow writing.