A checking account is convenient for holding limited amounts of cash for short term needs. It allows you to access your money quickly and frequently, but usually offers low interest rates.
Checking Account Definition
A checking account is an account that allows you quick and easy access to your money. While a savings account is typically viewed as a place to hold money for a longer term period of time, a checking account is great for day to day transactions. Most banks and credit unions offer checking accounts, and the minimum balance to open one is usually low.
When to Use a Checking Account
As mentioned, checking accounts are best used for day to day transactions. Some examples might include:
There are a lot of ways to use checking accounts as well. From online transfers to writing checks, it is a versatile account:
Write / deposit checks
Withdraw / deposit cash
Withdraw / deposit through ATM transactions
Write money orders
Make purchases through debit card transactions
Transfer money online (Online transfers)
Checking Account Pros and Cons
Pros:
Safety: Checking accounts are insured by the FDIC for up to $250,000, and if you have more than $250,000 stashed away, you might want to consider rethinking your investing strategy.
Ease of Access: Checking accounts are easy to open and easy to use. Most have apps, websites and physical locations which allow you to access your money any way you want.
Low Fees: Typically, checking accounts have $0 in fees as long as you maintain a minimum balance.
Cons:
Low Interest Rates: Usually, interest rates are terrible – sometimes even 0.01%. Any money you have earning a low interest rate loses value over time due to inflation.
Sneaky Fees: From overdraft penalties, minimum holdings penalties, fees for ordering checks, and much more. It pays to be aware of these small fees as they are usually easily avoidable if you know to avoid them.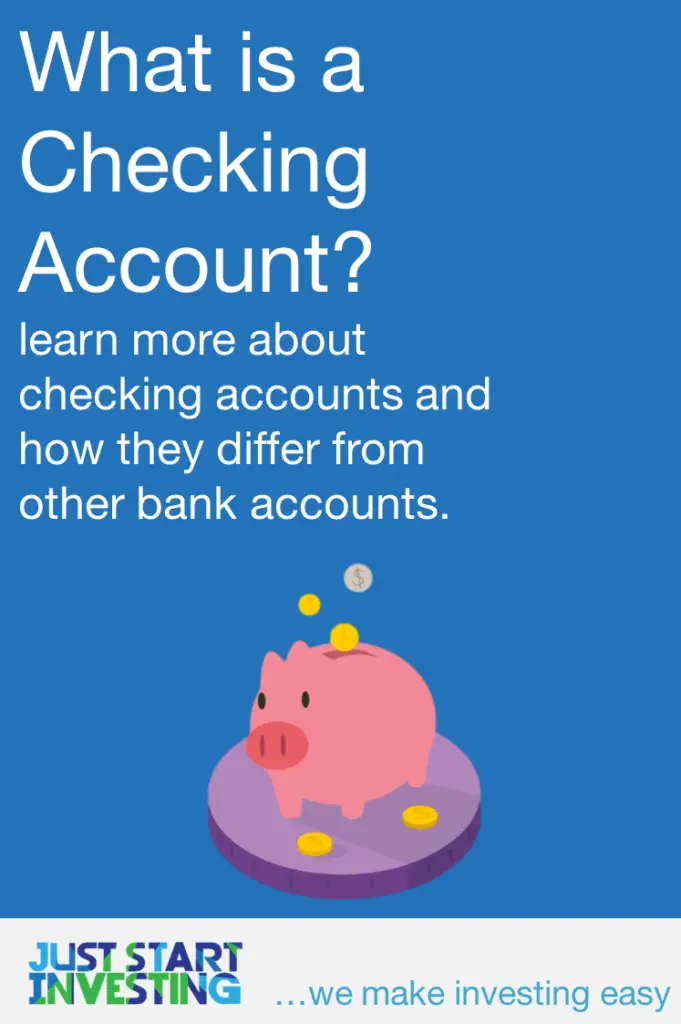 Want to open a checking account? Check out our favorite banks.