CDs and money market accounts are additional bank account options that typically provide higher rates of return.
What is a Certificate of Deposit?
A Certificate of Deposit (CD) is an account with a fixed time period over which it pays higher than average interest rates. However, you cannot access your money during that time period without paying a penalty. Essentially, you are giving up your right to your funds for a certain time period in exchange for better interest.
What is a Money Market Account?
A money market account is a bank account that typically requires a higher minimum balance. But in exchange it offers better interest rates and check writing ability (something usually only available with checking accounts). However, with the growing popularity of high yield savings accounts, interest rates on money market accounts are not always better.
When to Use CDs and Money Marketing Accounts
As mentioned, CDs and money market accounts are typically used when you are seeking a higher interest rate in exchange for less flexibility of your funds. Some examples include:
Money Market Accounts: A high interest rate replacement for a saving account.
CDs: An account useful for making tiered payments. For example, if college tuition is due May 1 every year for the next 4 years, you could open up 4 corresponding CDs to help save for the payments (1, 2, 3 and 4 year CDs).
In general, most people seek out these types of accounts when they want an extremely safe account (as safe as a checking or savings account) but with slightly more reward (through higher interest rates).
CDs and Money Market Accounts: Pros and Cons
Pros:
Safety: Both accounts are insured by the FDIC for up to $250,000. And if you have more than $250,000 in a bank account, you might want to consider rethinking your investing strategy.
Interest Rates: While not as strong as the average S&P 500 return of 7%, some CDs and money market accounts do offer competitive interest rates.
Cons:
Withdrawal Limits:

Money market accounts: You can only withdraw funds 6 times per month.
CDs: You can only withdraw funds after the specified time period (penalties apply if you withdraw early).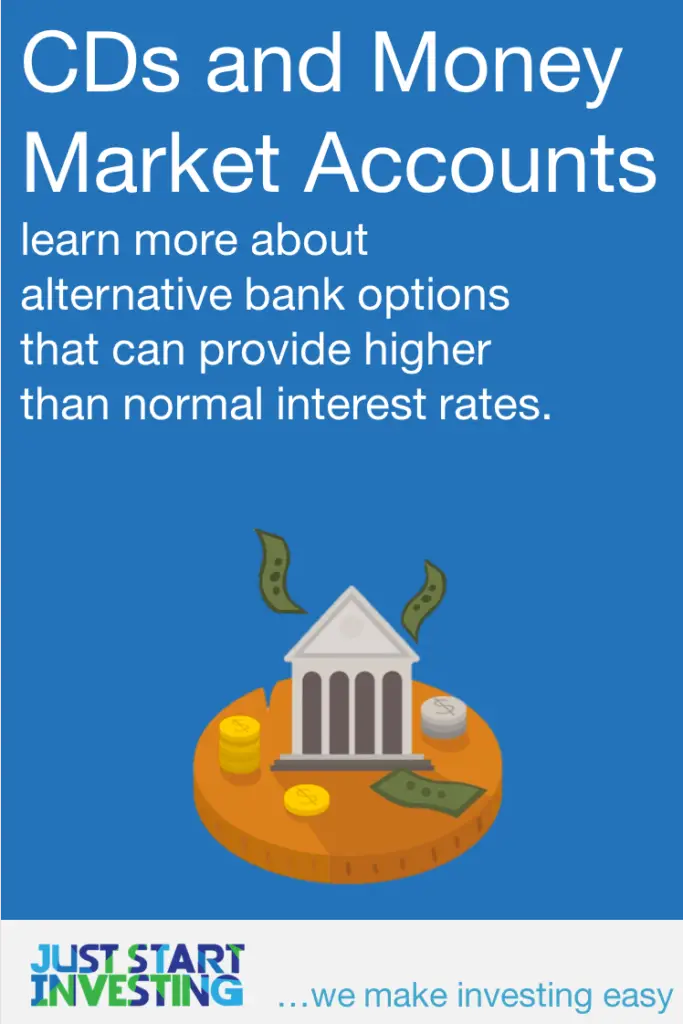 Want to open a CD or Money Market Account? Check out our favorite banks to choose from.