Definition of Crypto
Any kind of money that is digital or virtual is referred to as a cryptocurrency, and transactions are protected via encryption (cryptography). Cryptocurrencies are not issued nor controlled by a single entity. A decentralized system is used to record transactions and generate new units.
A digital payment system known as cryptocurrency does not use banks to verify transactions. It is a peer-to-peer technology that enables money sending and receiving for any user, anywhere. Payments made with cryptocurrencies only exist digitally in a database of individual transactions online. They don't entail exchanges of actual money, which may circulate and be traded in the real world. Transactions involving bitcoin transfers are cataloged in a public register. The place where bitcoin is held is in digital wallets.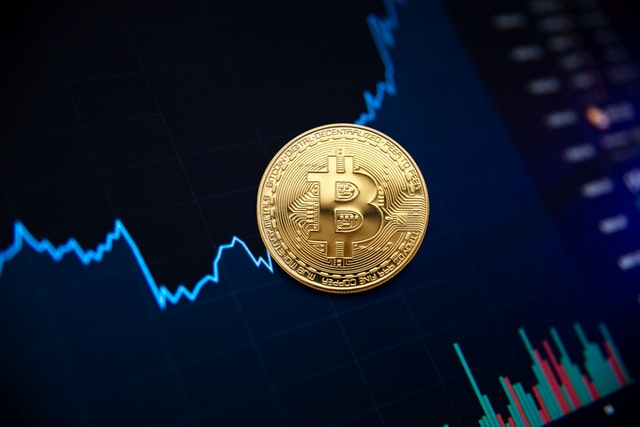 Because encryption (cryptography) is used to authenticate transactions, the name "cryptocurrency" was created. Advanced encryption is utilized to store and transfer cryptocurrency data between wallets and to public registries. Security and dependability are ensured through encryption.
The first cryptocurrency, and now the most well-known, was Bitcoin, which was developed in 2009. Profits from cryptocurrency trading are exciting, and frequent price increases in cryptocurrencies occur as a result of speculation.
How is Cryptocurrency used?
The processing of cryptocurrencies takes place on a blockchain, a distributed public registry where currency holders maintain and update records of all transactions.
The process of mining results in the creation of cryptocurrency units (coins). This is a method that creates coins by using computer processing power to solve challenging mathematical problems. Users may also purchase money from brokers to save and use later using cryptocurrency wallets.
Cryptocurrency is a key that enables the transfer of a record or unit from one person to another without the use of a reliable third party. It is not a physical item.
Despite the fact that Bitcoin has been available since 2009, cryptocurrencies and the usage of blockchain technology are still in their infancy from a financial standpoint and are likely to grow substantially in the future. In the future, trading stocks, bonds, and other financial assets may be done using cryptocurrency.
Examples of cryptocurrencies
There are thousands of cryptocurrencies. Here is a list of the most well-known among them:
Bitcoin
The first cryptocurrency, Bitcoin, was launched in 2009 and continues to enjoy the greatest level of popularity. The creator of the money, whose true identity is still unknown, is thought to be a person or group of persons going by the pseudonym Satoshi Nakamoto.
Ethereum
The Ethereum blockchain platform was established in 2015. It has a digital currency of its own called Ethereum (ETH). After Bitcoin, it is the second most popular cryptocurrency.
Litecoin
The closest comparison for this money is to bitcoin, however it features more recent advancements, such quick payments and more flexible processes.
Ripple
In 2012, Ripple, a distributed ledger technology, was launched. Ripple is a tool that may be used to monitor transactions other than those in bitcoin. The Ripple platform's creator has collaborated with a number of banks and financial organizations.
Alternative cryptocurrencies to bitcoin are referred to as "altcoins" to set them apart from the original.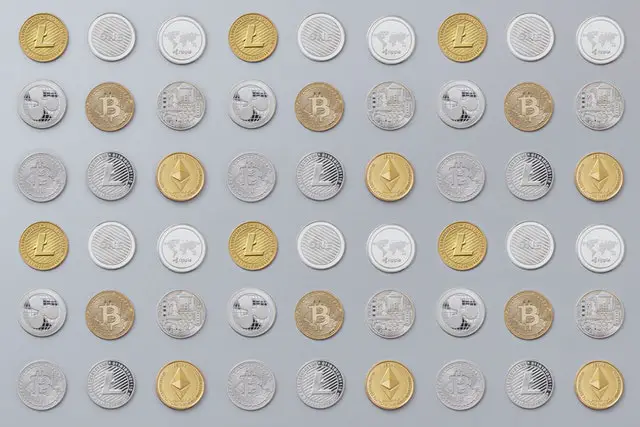 How to buy cryptocurrency?
It may be necessary to consider how to purchase cryptocurrencies safely. It usually happens in three steps.
Step 1: Choose a platform
Selecting a platform to utilize is the first step. A standard broker or a specialist bitcoin exchange are typically your two options.
Traditional brokers. These are online brokers that allow customers to purchase and sell cryptocurrencies along with other kinds of financial assets, such as equities, bonds, ETFs, and so on. These platforms often have fewer bitcoin functionality but cheaper trading commissions.
Cryptocurrency exchanges. There are several exchanges for cryptocurrencies, and they all provide access to a variety of digital assets, wallet storage, interest-bearing account alternatives, and other services. Numerous exchanges levie fees based on the transacted assets.
It is recommended to consider the traded cryptocurrencies, commissions, security features, storage and withdrawal choices, and instructional resources while contrasting platforms.
Step 2: Add funds to your account
After deciding on a platform, you must fund your account in order to begin trading. The majority of cryptocurrency exchanges let users acquire bitcoin using fiduciary (government-issued) currencies including the US dollar, British pound, and euro as well as debit or credit card payments, depending on the platform.
Not many exchanges allow credit card purchases because they are seen as unsafe. Additionally, certain credit card providers do not support bitcoin transactions. Due to the extraordinary volatility of cryptocurrencies, it is not recommended to trade specific assets when taking the chance of incurring debt or potentially paying excessive credit card transaction fees.
Some systems also allow bank payments and ACH transfers (Automated Clearing House transactions). Platform differences include accepted payment methods, deposit and withdrawal timeframes, and deposit clearing times.
The total quantity of commissions, which may include both deposit and withdrawal fees as well as trading commissions, is a crucial consideration. The quantity of commissions varies according on the platform and payment type. When selecting a platform, it is advised to research this topic.
Step 3: Placing orders
Orders can be placed by using the broker's or exchange's website or mobile application. You must choose the "Buy" option, the order type, the quantity of cryptocurrency to be purchased, and the order's confirmation in order to acquire cryptocurrency. Similar to that, a purchase order is put in.
Other strategies for investing in cryptocurrencies exist. These include cryptocurrency buying, selling, and storage platforms like PayPal, Cash App, and Venmo. There are also the following investing instruments available:
Bitcoin trusts. Shares of the Bitcoin Trust can be bought in a standard brokerage account. These tools make cryptocurrencies accessible to ordinary investors via the stock market. 
Bitcoin mutual funds. There are mutual funds and exchange-traded funds (ETFs) related to bitcoin.
Blockchain stocks and ETFs. Blockchain businesses that are experts in the technology behind cryptocurrency mining and transactions can be used to make indirect investments in cryptocurrencies. You can also invest in the stocks or exchange-traded funds (ETFs) of businesses that utilise blockchain technology.
The best option depends on your investment objectives and risk appetite.
How to store cryptocurrency?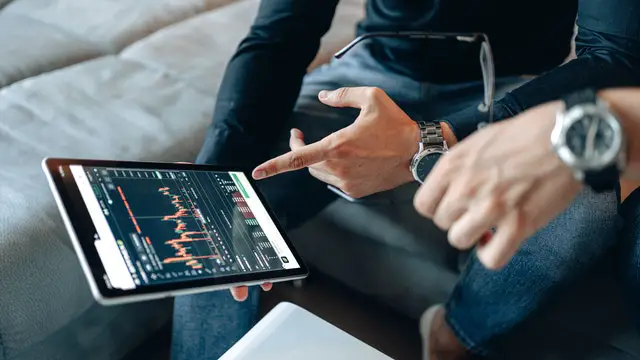 After purchase, it is essential to offer safe storage of cryptocurrencies to ensure security from theft and hacking. In most cases, cryptocurrency wallets are used to store cryptocurrency. To securely store bitcoin private keys, these are the hardware or software tools that are utilized. Although not all exchanges and brokers automatically offer such services, some do, allowing bitcoin funds to be kept directly by the platform itself.
Additionally, there are several wallet providers. "Hot wallet" and "cold wallet" are the two types of wallets used to store money.
A hot wallet is a cryptographic storage facility that uses online software to protect the private keys to assets.
A cold wallet (also called a hardware wallet), unlike a hot wallet, uses offline electronic devices to securely store private keys.
Generally, there is a fee for using cold wallets and no fee for using hot wallets.
What can I buy with cryptocurrency?
A computer, a cup of coffee, or even high-value things like real estate may all be purchased with bitcoin, which was initially intended as a medium for daily transactions. These ideas have not yet come to fruition in full. Despite the fact that more organizations are beginning to embrace cryptocurrencies, major transactions involving cryptocurrencies are still very uncommon. However, there are e-commerce sites where you may use cryptocurrencies to purchase a variety of things. Here are a few illustrations.
Technology companies and e-commerce sites
On the websites of several businesses that sell technical items, bitcoin payments are acceptable. Examples include Microsoft, AT&T, and Newegg.com. Overstock, an e-commerce website, was one of the first to take bitcoins. Additionally, Rakuten, Home Depot, and Shopify all accept bitcoin payments.
Luxury Goods
Some upscale stores may take cryptocurrencies as payment. Rolex, Patek Philippe, and other pricey timepieces, for instance, are available for bitcoin purchase at the online luxury boutique Bitdials.
Cars
Some car dealers accept cryptocurrencies as a means of payment, including luxury and mass-market retailers
Insurance
AXA, a Swiss insurance provider, stated in April 2021 that it will start taking bitcoins as a form of payment for all insurance products other than life insurance (due to regulatory concerns). Bitcoin is also accepted as payment for premiums at Premier Shield Insurance, which offers home and car insurance coverage in the United States.
Use a bitcoin debit card, like BitPay in the US, to pay with cryptocurrency at a business that does not accept it directly.
Cryptocurrency fraud
Unfortunately, there have been more crimes involving cryptocurrencies in recent years. The following are some possible manifestations of cryptocurrency fraud.
Fake websites. False reviews and cryptocurrency-related language on fraudulent websites make big guarantees of returns in exchange for ongoing investments.
Virtual financial pyramid schemes. Cryptocurrency con artists promote fictitious investment possibilities in digital currencies, giving the impression of enormous returns while compensating previous investors with funds from new investors. Before the perpetrators of the BitClub Network fraud scheme were charged in December 2019, the conspiracy had raised over $700 million.
Support for cryptocurrency by pseudo-billionaires. Scammers pretending to be wealthy and famous people online offer to increase investments in virtual currency, but they steal user-sent money instead. Scammers can even advertise that a well-known businessman supports a specific cryptocurrency through messaging applications or chat forums. As a consequence, investors start purchasing cryptocurrencies, driving up prices. Later, however, fraudsters liquidate their holdings, driving down prices.
Online dating scams. According to the FBI, there is a growing pattern of online dating fraud where users of dating apps or social media sites are tricked into beginning to trade or invest in virtual currencies. More than 1,800 allegations of cryptocurrency-related online dating fraud totaling $133 million were filed with the FBI's Internet Fraud Complaint Center in the first seven months of 2021.
Fraudsters may create false exchanges or assume the identity of legitimate virtual currency traders in order to deceive users into sending them money. Deceptive proposals to sell individual retirement accounts in cryptocurrencies are another sort of bitcoin scam. After that, virtual cash is taken from compromised cryptocurrency wallets.
Is cryptocurrency safe?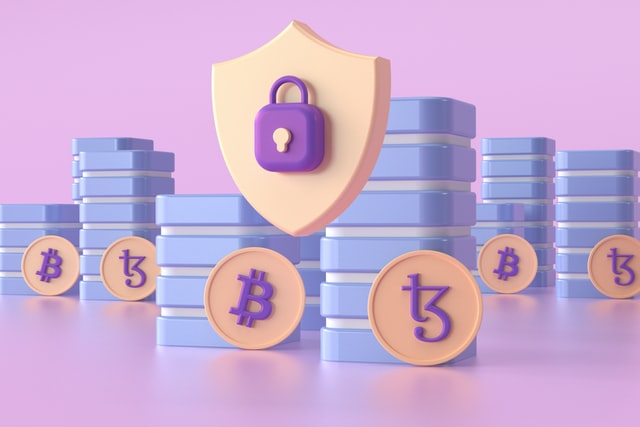 Blockchain technology, which specifies how transactions are recorded in blocks of time, is often the foundation of cryptocurrencies. The end consequence of this somewhat difficult technological procedure is a sufficiently secure digital ledger of bitcoin transactions.
Transactions also demand two-factor authentication. For instance, a login and password can be needed to begin a transaction. Then, you might be required to input an authentication code that was sent to your mobile device.
All of these security precautions do not, however, completely eliminate the chance of bitcoin hacking. A number of significant cyberattacks have severely damaged bitcoin firms. The $534 million Coincheck cryptocurrency wallet attack and the $195 million BitGrail cryptocurrency exchange hack are the two biggest cryptocurrency hacks of 2018.
The value of virtual currencies is solely decided by supply and demand, unlike money guaranteed by the government. Due to these abrupt movements, investors may experience both huge gains and losses. In addition, compared to conventional financial instruments like equities, bonds, and mutual funds, cryptocurrency investments are far less protected by governmental oversight.
Recommendations for safe investing in cryptocurrency
Consumer Reports asserts that while all investments carry some risk, some experts believe cryptocurrencies to be among the riskiest. The following advice will assist you in making a well-informed decision if you intend to invest in cryptocurrency.
Analyze existing exchanges
Before you begin investing, find out as much as you can about cryptocurrency exchanges. There are reportedly more than 500 swaps. Start by conducting research, reading reviews, and consulting more seasoned investors for assistance.
Research how to store digital currency
Cryptocurrency purchases can be kept in a digital wallet or on an exchange. Wallets come in a variety of forms, each with unique benefits, technological needs, and levels of security. Prior to making an investment, it is wise to investigate the various possibilities for keeping bitcoin, just as with exchanges.
Diversify your investments
The secret to a successful financial plan is diversification. The same is true of investments in cryptocurrencies. For instance, just because bitcoin is well-known doesn't mean you should put all of your money into it. There are countless investing opportunities, therefore it is better to diversify your holdings by using several currencies.
Be prepared for high volatility
Because the cryptocurrency market is so unstable, be ready for sudden changes in the value of your money. Cryptocurrency might not be the ideal option if your financial portfolio or mental health cannot endure such changes.
Although the cryptocurrency industry is still in its infancy and the money itself is seen as extremely speculative, cryptocurrency is now popular. Investing in something new is frequently problematic, so be ready, do your homework, and be cautious in the beginning.