The interest in biotech stocks skyrocketed after the Coronavirus outbreak in 2020, increasing by 3000% in just a few months. 
Modern technology allows innovative biotech companies to use modern science to create products that are helpful to people's health. 
A variety of diagnostic tools and vaccines are manufactured by applying modern technology. 
It's vital to take a closer look at what the numbers say about stocks in the biotech industry before making an investment decision, irrespective of whether they focus on developing vaccines, improving agricultural processes, or utilizing biofuels to have a greater ecological impact.
What Are Biotech Stocks?
Biotech stocks are stocks that belong to publicly traded companies developing pharmaceuticals used to treat diseases.
There is little interest in biotech stocks among investors. Considering them as investments is a risky proposition for most investors due to their high failure rate.
However, the odds of success have greatly improved over time.
Healthcare is a significant expenditure that households do not cut back on, and the sector is certainly destined to grow until next-generation cures become affordable. 
A biotech stock can help you focus on the future of healthcare in a risky but potentially rewarding way. When biotech companies develop a new drug that succeeds, their stocks can surge in popularity almost overnight.
Are you interested in determining whether or not investing in this industry is worth it? If you find that picking stocks from the biotech sector sounds difficult or risky, then you might want to consider the following short forecast.
What Does The Biotech Forecast Say?
Since mid-March, in the first quarter of 2020, biotech stocks and all the other major stock market indices have taken a tumble. As we reached the end of the quarter, the biotech index had performed better than the others.
There was still money flowing into the sector from the public and private markets before the pandemic announcement. However, the numbers do not yet suggest the onset of an economic downturn – research shows.
Just weeks before the pandemic announcement, the stock market took a nose-dive due to the economic situation, and here is how the biotech industry reacted:
Best Biotech Stocks To Buy In 3Q21
The Covid19 vaccine generated so much attention last year that the value of biotech companies soared, particularly in the U.S. Investing in an early stage vaccine always had investors on edge, given the high risks involved. The fluctuating stock price of COVID-19 stock caused both new and experienced biotech traders to struggle.
Biotech companies have dominated the U.S. IPOs. In recent years, some investors have avoided buying biotech IPOs because they fear the market may be oversupplied with early-stage companies.
| | | | | | | | | |
| --- | --- | --- | --- | --- | --- | --- | --- | --- |
| | 2Q18 | 3Q18 | 4Q18 | 1Q19 | 2Q19 | 3Q19 | 4Q19 | 1Q20 |
| Asia-Pacific | 4 | 7 | 13 | 3 | 8 | 6 | 17 | 2 |
| Europe | 6 | 1 | 5 | 2 | 2 | 1 | 3 | 0 |
| America | 17 | 19 | 11 | 18 | 18 | 9 | 13 | 10 |
Number of IPOs
In many cases, these companies have shifted production completely or added COVID-19 to their product line. As a result, by June 3, 2021, biotech stocks were up 14.1% as measured by the iShares Nasdaq Biotechnology ETF, compared to a total return of 38.3% for the Russell 1000.
At the end of August, nearly $10 billion was raised through biotech IPOs on U.S. stock exchanges. The increase is enormous compared to the trillion-dollar valuations of Big Tech. Previously, the high was only $4 billion in 2018.
| | | | | | | | | | | |
| --- | --- | --- | --- | --- | --- | --- | --- | --- | --- | --- |
| '00 | '02 | '04 | '06 | '08 | '10 | '12 | '14 | '16 | '18 | '20 |
| 3.2 | 0.3 | 0.6 | 0.4 | 0.0 | 0.4 | 0.4 | 2.8 | 1.2 | 4.0 | 9.4 |
A drastic change in U.S. Biotech IPO value (in Billion U.S. dollars) over the last 2 decades.
So what should we currently look at when investing in this industry? After the following research, the numbers show these are the best stocks to watch in the following period.
Top 3 Biotech Stock To Invest In Currently
Typically, investors in the pharmaceutical industry must wait for years to determine whether a drug under development will be worthwhile. As a result, these stocks are high risk and unstable. However, researchers and estimations indicate that these are the biotech stocks with the greatest value, the fastest earnings growth, and the most momentum.
Agios Pharmaceutical Inc. (AGIO)
Vanda Pharmaceutical Inc. (VNDA)
Ocugen Inc. (OCGN)
Agios Pharmaceuticals, Inc.

(Best Value Biotech Stocks)
A low P/E ratio indicates that you're paying less for every dollar of profit generated since profits can be returned to shareholders as dividends and buybacks.
AGIO is the company to invest in when looking at stocks with the best value by 2021.
Agios Pharmaceuticals is a pharmaceutical company focused on drug treatments for genetically defined diseases, including hemolytic anemias and sickle cell disorders. 
Company earnings for Q1 2021 were $1.9 billion, compared to a loss in Q1 2020. In addition, the oncology portfolio of Agios was sold to Servier Pharmaceuticals LLC in Q1 2021, affecting this figure.
Price ($): 57.13
Market Cap ($B): 3.5
12-Month Trailing P/E Ratio: 2.5
Vanda Pharmaceutical Inc.

(Fastest Growing Biotech Stocks)
A company's success depends on both sales and earnings. Thus, ranking companies based on just one growth metric creates a ranking susceptible to accounting anomalies that may undermine that growth metric (such as changes to tax laws or restructuring costs) and therefore may not be representative of the business in general.
When taking a look at the fastest-growing stocks, VNDA stands on top.
Vanda Pharmaceuticals specializes in developing medicines to treat illnesses such as schizophrenia and non-24-hour-sleep-wake disorder. 
Compared to Q1 2020, the company's net income was over 17 times greater in Q1 2021, while revenue increased by 8.1%. HETLIOZ's therapeutic product sales contributed to the company's strong performance.
Price ($): 18.00
Market Cap ($B): 1.0
EPS Growth (%): 1,400
Revenue Growth (%): 8.1
Ocugen Inc.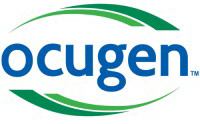 (Biotech Stocks with the Most Momentum)
When looking at stocks with the most momentum, Ocugen is at the top of the list. 
Ocugen is a biopharmaceutical company containing products to treat blindness and retinal disease. Over the past 12 months, it has had the highest total return of any biotech company.
Price ($): 8.89
Market Cap ($B): 1.8
12-Month Trailing Total Return (%): 3,890
So Is It Worth It?
When we look to invest in biotech, we should always be cautious and pay close attention to the current situation and accurate numbers. It can't be promised that these stocks will have the same value forever since the world continually evolves around them.
Instead, the risk and value constantly change, so it's tough to generalize but always keep things in perspective in the early stages. 
Make sure you follow the news and only invest if you have complete confidence in your decision. Investing in these stocks takes a lot of patience and the ability to give a good estimation for the outcome. It's something that varies constantly; this is why following the stock forecast is essential. 
So, in the end, your decision can have a significantly different outcome if not estimated correctly.  This is why we emphasize the current global situation and pay close attention to every detail about a specific company. 
If you want to learn more about the top biotech stocks, check out the following link.
Just Start Investing is a personal finance website that makes investing easy. Learn the simple strategies to start investing today, as well as ways to optimize your credit cards, banking, and budget. Just Start Investing has been featured on Business Insider, Forbes, and US News & World Report, among other major publications for its easy-to-follow writing.