Money problems are common, and they can derail your whole life. Thus, it's important to avoid making these financial mistakes. But in the world of personal finance, avoiding financial mistakes is easier said than done. However, we're bringing you a guide that lays out the most common ones.
Not Talking About Financial Mistakes
As the old saying goes, "you learn from your mistakes", not talking about mistakes is bliss. But once you make one of these mistakes, it can hit you hard. So the first common financial mistake to avoid is to start talking more about them. By doing so, you educate yourself on what the most common mistakes are. By learning what your friends, family, and people on the internet say about financial mistakes, you equip yourself with the knowledge on how to tackle them in the future.
It is well-known that Americans are becoming more financially illiterate as the generations go. Only 24% of Millennials show signs of financial literacy. Education yourself is a good place to start, but let's see what other bad financial decisions you can avoid.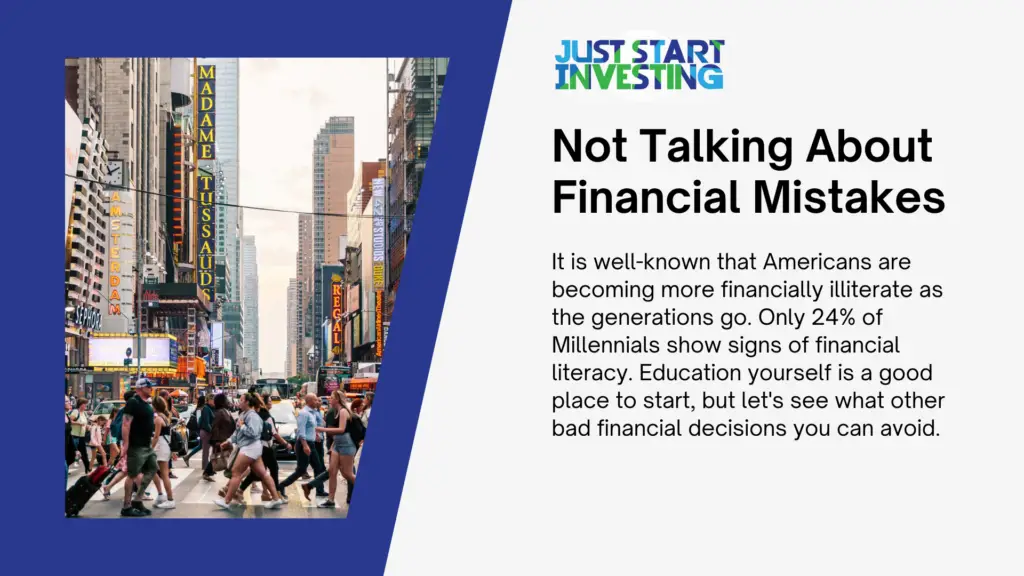 Not Paying Your Bill On Time
There is a reason why you should always pay your bill on time. One is that making timely payments improves your credit score. A credit score is a number between 300 and 850 that shows your financial capability. The higher the number, the better your finances are.
By not paying your bills on time, you are hindering your credit score. This makes you less favorable to banks and financial institutions when getting a loan. But if that was bad enough, imagine being buried in never-ending payments. That's exactly what happens when you don't pay your bill on time. Although many Millennials consider this mistake to be a low-impacting one, the truth is far from it.
Not Making Enough Money
Can you even put this one as a financial mistake? Living paycheck to paycheck is indeed a huge reason why people face money problems. But your goal must be to put yourself in the best possible financial situation. To do that, you have to find ways to make more money.
Unfortunately, doing that is easier said than done. Everyone has money problems, but living paycheck to paycheck can make you anxious and depressed. What makes matters worse is when an unexpected expense shows up. Medical emergencies and car repairs can be difficult to cover if you live paycheck to paycheck. Considering that 125 million Americans live paycheck to paycheck, the problem looks more widespread.
So how do you prevent this mistake? The easiest thing to do is to change the way you spend your money. Saving three months' worth of expenses in an account helps cover these unexpected expenses.
Not Thinking About Retirement
It sounds funny to think that Millennials would think about retirement right now. But putting aside money for retirement is something everyone should do. Not having a retirement plan is a mistake to avoid making. What many fail to realize is that a retirement plan is quite flexible. The sole purpose of a retirement plan is to make money work for you.
By spending too much money instead of investing in your future, you are making one of the biggest financial mistakes out there. More so, a retirement plan can be tax-deferred.
Not Paying Off Debt
Living in debt isn't anything uncommon. People accumulate debt all the time. The national credit debt stands at almost $15 trillion. Consumer credit card debt is at $804 billion. Although a fraction of what the national debt is, not paying off your credit card debt is a big financial mistake to avoid.
Credit card usage is common across the US. It is widely reported that Americans use more than three credit cards. While there's much debate on the subject, Americans are confused about how many credit cards they should have. We have a guide right here that explains that.
Paying off debt might seem like an impossible task at hand. But if you're really struggling and the fees are suffocating you, then borrowing from your savings account might prove fruitful. Regardless, you have to find ways to pay off your debt.
Not Having a Plan
Personal finance is all about planning. By formulating a personal finance plan that your future will depend on, you have a goal to go by. Not knowing what to do with your money will only leave you spending more. With a plan in place, you take control of your finances and prevent making one of the costliest financial mistakes out there – needless spending.
Needless spending is one of the worst things to do when it comes to securing your financial future. Impulsive spending, on the other hand, is a recipe to go into debt. But impulsive spending has more to do with your spending habits than with having an extra balance on your credit card.
Thus, one way to prevent such financial mistakes is to always go with a plan. Instead of heading to the mall for a quick shopping spree, stay at home and formulate a plan.
Buying Too Much House
Everyone needs a place to call their own. Becoming a homeowner is the dream of every single person. As we look towards the real estate market, we tend to go with a budget in mind. But not everyone does this. While budgeting is important, not everyone knows how to build a budget. When going house shopping, a budget will save you from a bad financial decision.
What we mean by this is that without a budget, there is a likelihood that you'll end up buying more houses than you can afford. Buying more houses simply buying a much bigger house than you can afford. As bigger houses are more expensive, your monthly premiums will also increase. This can put you in a serious financial struggle. So to prevent making such a bad financial decision, have a budget in place.
Buying A New Car
Let's be real for a second. Who doesn't want a new car? Bit did you know that the value of a car depreciates the most once you drive it from the dealership? According to Cars Direct, a car loses its value by as much as 20% once bought. In addition, it loses a further 20% of its value every single year.
So buying a new car when you're finances aren't in order is one of the biggest financial mistakes to avoid making. If you do need to buy a car, buying used might be a better option. A used car costs nowhere near what a new one does, and you can find some very affordable models that don't spend as much fuel as a new BMW 3 Series.
Conclusion
To avoid making financial mistakes, you need to change the way you spend your money. No doubt you'll come across plenty of obstacles along the way, knowing what the most common financial mistakes are will set you up nicely. Even doing something as little as failing to pay your bills on time can have a significant impact on your finances. So now that you know what the most common financial mistakes are, it's your job to try and avoid them.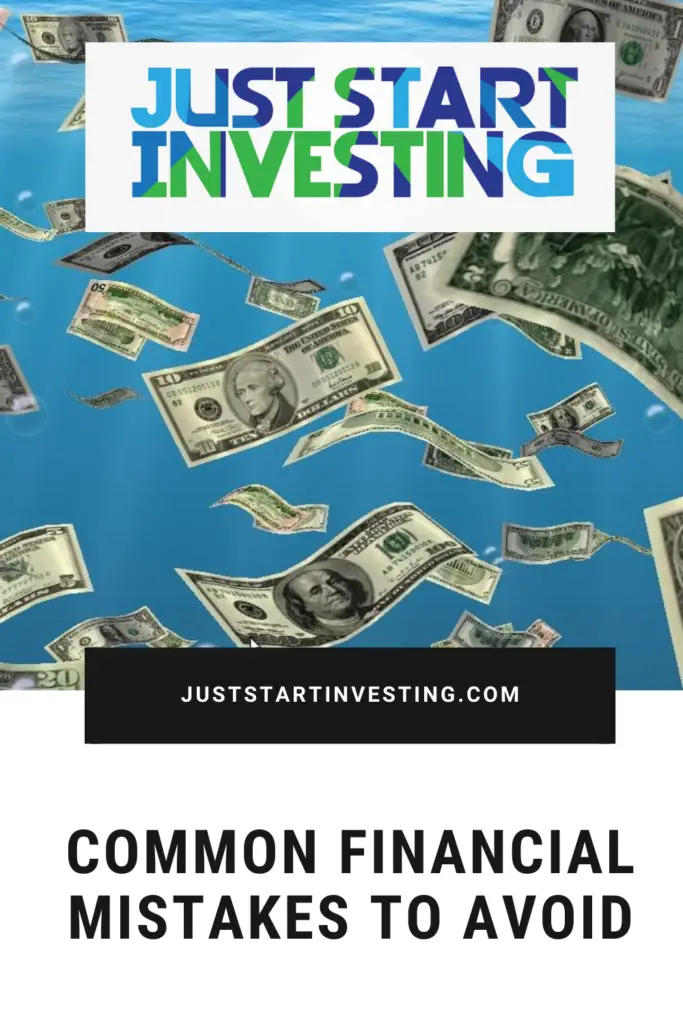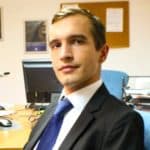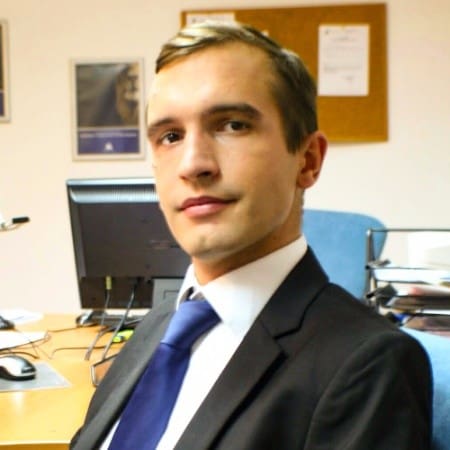 Partner at Vega Capital Management - a private funds management company.
An experienced portfolio manager with 10+ years of proven and reputable track record in investment management and financial analysis. Currently, a partner at one of the fastest-growing private fund management companies in southeast Europe, Kiril has been tending to a loyal international base of client-investors and partners. When he is not crunching numbers and increasing his client's wealth, he reminisces about his Michelin-star restaurant cheffing years and fondness of the culinary arts.