For a few sectors, the fight for legalization appears never-ending. In particular, the cannabis business, gambling, and the gig economy are often involved in court cases. The psychedelics industry has also joined the crusade for legalization, which is why I've compiled a list of the top psychedelic stocks to invest in.
Psychedelics are illegal drugs; if you're not sure, they're chemicals. You most likely know them by names like Psilocybin, MDMA, DMT, LSD, and ketamine if you've never taken them. On the other hand, shrooms, clarity, and Dimitri are probably the first things if you've done it before. Similarly, as with marijuana a few years ago, these medicines are now being investigated by the medical community to see whether they might help treat mental health disorders.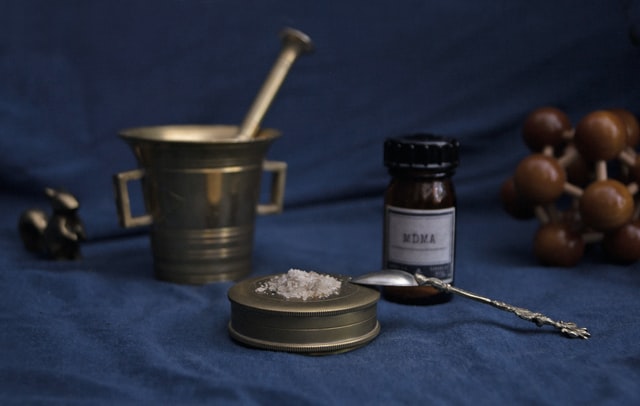 The legality of psilocybin therapies was determined in 2020 when Oregon became the first state to legalize it for medical use. A few cities have followed Oregon's example and decriminalized the usage of hallucinogenic and psychedelic drugs. Denver, Washington D.C., and Oakland, California, are among them. The Food and Drug Administration has also designated psilocybin therapy as a "breakthrough therapy," giving it a significant boost. This may cause the passage of legalize psilocybin through clinical trials and eventual full approval for medical use to proceed more quickly.
In a nutshell, the debate on psychedelics legalization is just getting started. Given that this market is only legal in one U.S. state, you can expect there to be relatively few firms to choose from when it comes to investing. There are only 31 psychedelic firms that are publicly listed, according to Psilocybin Alpha. The majority of these businesses are traded on Canadian exchanges. Now may be a perfect moment to begin investing in psychedelic stocks. The billion-dollar industry has a lot of potentials, and most central Wall Street banks have yet to evaluate these psychedelic equities.
Psychedelic Stocks to Buy
Psychedelic stocks are all health care companies that use psychedelics to treat illnesses. Because the field is relatively young, most firms have tiny market capitalization. However, many of them are growing at a breakneck pace. Here are six of the most psychedelic stocks to watch:
Mind Medicine (Nasdaq: MNMD)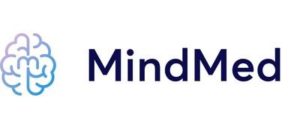 Because psychedelics are still relatively illegal, no single individual or organization can be labeled the leader in the field. However, if there were one, it would most likely be Mind Medicine (MindMed). I say this because it was the second psychedelic substances stock to debut on a central U.S. platform, following Compass Pathways, based in England. In addition, it is significant to be listed on a major exchange rather than an over-the-counter market. This is due to the higher standards for getting your stock listed on a substantial deal.
Shark Tank's Kevin O'Leary and Bruce Linton, former CEO of Canopy Growth, have also backed the firm. Other notable contributors include high-profile investors like Shark Tank's Kevin O'Leary and Bruce Linton.
The main goal of 'MindMed' is to use psilocybin to cure mental illness. Most of its therapies have passed through the fourth level of clinical testing out of seven. To increase the speed at which psychedelic medicines are developed, the firm recently acquired HealthMode.
Since it opened its doors only a few weeks ago, there is little to peruse financially. Furthermore, because of its business, it will not generate money until one of its therapies is approved. However, it has 45 different patents for its treatments and an extensive business plan for investors.
One point to note is that the psychedelic stock has already gained popularity on the Reddit board Wall Street Bets. That community was primarily responsible for GameStop's price skyrocketing. Hundreds of positive comments have been left on posts about the firm. This backing might provide a boost to the stock in the future.
At Life Sciences (Nasdaq: ATAI)

Life Sciences, a psychedelic stock listed on the Nasdaq, is one of the few other companies that do so. It's a clinical-stage biopharmaceutical company that aims to revolutionize the treatment-resistant depression of mental health issues. It debuted in 2021 and earned $258.8 million through the sale of stock that it can use to fund.
In total, it has eleven clinical trials in progress. One last thing to remember is that this psychedelic stock has gained support from Peter Thiel, a well-known venture capitalist. Peter Thiel is well recognized as the first investor in Lyft, Yelp, Facebook, and Palantir.
Cybin (NYSE: CYBN)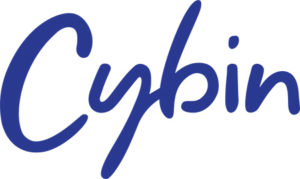 The first psychedelic stock to be listed on the NYSE, Cybin was also the first. "It was a humbling experience," said Douglas Drysdale, CEO of Cybin.
It's working on a pipeline of new psychedelic molecules to treat various mental health problems. Its primary focus is psilocybin, just like most firms mentioned above.
One of its major selling points is its drug delivery systems. It has created a sublingual film that dissolves on the patient's tongue and sits there. As a result, the medicine enters the circulation faster and lasts for a shorter time since it does not go through the liver. Cybin's main advantage is that it uses a fraction of the drug to produce the same results as other drugs. It also plans to deploy an inhaler technology to dispense the medication, which has already been granted regulatory clearance.
It has four clinical trials underway. It also owns 14 patents for novel psychedelic chemicals, delivery systems, therapeutic support platforms, and drug discovery.
Johnson & Johnson (NYSE: J&J)

Johnson & Johnson, for example, is a corporation you wouldn't consider buying a psychedelics companies stock. Yet, it's the world's largest and most diversified healthcare firm, with over 130,000 employees. However, Spravato is the company that produces esketamine.
Esketamine is a type of general anesthetic that is used for similar purposes as ketamine. Esketamine, on the other hand, does not interact with the user's sigma receptors. As a result, in August 2020, the FDA gave esketamine the go-ahead treating depression and suicidal thoughts.
Remember that J&J did $82.5 billion in sales last year, so a single drug isn't likely to influence their bottom line (or stock price) significantly. However, if these medicines continue to be legalized, this might indicate that J&j is interested in entering the psychedelics market.
Johnson & Johnson's stock has increased by over 50% in the last five years. It also pays a decent dividend of around 2.5 percent per annum. So if you're searching for steady monthly income, check out these quarterly dividend equities.
Compass Pathways (Nasdaq: CMPS)

Compass Pathways is a British firm that went initial public offering on the New York Stock Exchange in September 2020, becoming the first psychedelics space stock to do so. Its main business is developing synthetic psilocybin, which would be used to cure mental illness.
It has the edge over other psychedelic stocks because its primary drug, COMP360, was granted "breakthrough therapy" status by the FDA in 2018. This will aid in the swiftness of the clinical trial process.
Buying Psychedelic Stocks With Defiance ETF (NYSE: PSY)

Many investors avoid psychedelic stocks because there are so many to choose from. This is especially true for a new field such as the psychedelics business.
To make a hypothesis, you must look at the present situation, consider what would happen in the future, and then project this forward. Alternatively, if you predict something will be bright in the future that turns out not to be correct, you'll have nothing to show for your accurate prediction.
Many individuals will consider investing in an exchange-traded fund (ETF), which follows the prices of many different stocks, to avoid this.
The Defiance Next Gen Altered Experience ETF is one of the most compelling psychedelics ETFs to consider investing in. This ETF only debuted in the summer of 2020, demonstrating how young this sector is. The Horizons Marijuana Life Sciences ETF (HMLSF) is an exchange-traded fund that tracks the movement of 21 different psychedelic companies. You may profit from the sector's expansion without worrying about picking just one psychedelic stock to invest in by purchasing shares in this ETF.
Numinus Wellness (OTC: NUMI.F)
Numinous Wellness has been in operation since 1964. In addition, the Numinus Biosciences unit of Numinus BioSciences provides services such as cannabis testing and psychedelic drug development. At the same time, the Numinus Health subsidiary runs centers where therapists primarily work with individuals dealing with mental health issues and substance use disorders.
The firm plans to start a phase 1 clinical trial in 2022, evaluating naturally produced psilocybin extract NBIO-01. It also expects to begin a psychotherapy study for PTSD using MDMA in 2022, sponsored by the Multidisciplinary Association for Psychedelic Studies (MAPS).
Seelos Therapeutics (NASDAQ: SEEL)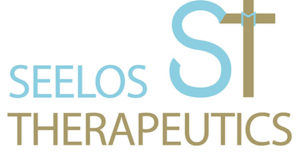 In January 2019, Seelos Therapeutics was merged with Apricus Biosciences, previously listed on the stock market. The resulting entity kept the Seelos name and switched its Nasdaq ticker symbol from "APRI" to "SEEL."
Four programs are in clinical testing, with SLS-002 being an intranasal ketamine medicine for treating acute suicidal ideation and behavior in persons with major depressive disorder. Intravenous trehalose, a sugar-containing two glucose molecules, is in phase 2b/3 testing for the neurological disease amyotrophic lateral sclerosis (ALS) and phase 2 testing for Sanfilippo syndrome. Partial dopamine agonist SLS-006 is also being tested in a phase 2/3 clinical study to address Parkinson's.
Risks and Rewards
Currently, none of the six psychedelic drug companies has therapies available. As a result, there's a chance that pipeline candidates won't pass clinical testing. Moreover, even if medications are safe and effective in running clinical trials and obtaining regulatory approvals, it's conceivable that they won't achieve commercial success.
Meanwhile, none of the firms has achieved profitability. As a result, they may need to acquire additional financing through stock offerings that reduce the value of existing shares.
On the other side, there are grounds to be hopeful about psychedelic medicines' ability to cure various neurological and psychological illnesses. Of course, it's still early days for any or all of these pharmaceutical giants, but they may all end up being huge winners in the years ahead.
Bottom Line
Investors are seeking prospects in the psychedelic market, which is continuing to expand. This comprehensive list of psychedelics equities to track has been compiled.
With new firm debuts, the small-cap market has been invaded by a slew of psychedelic stocks to track. As a result, investors now have several alternatives for diving into the shroom stocks market.
To expand the medical profession's capabilities, businesses are beginning to examine the usefulness of psychedelic compounds medicine and are seeking public-market investment.
Despite its infancy, the promising potential of psychedelic medicine drug products has piqued the interest of savvy investors eager for an emerging investment opportunity.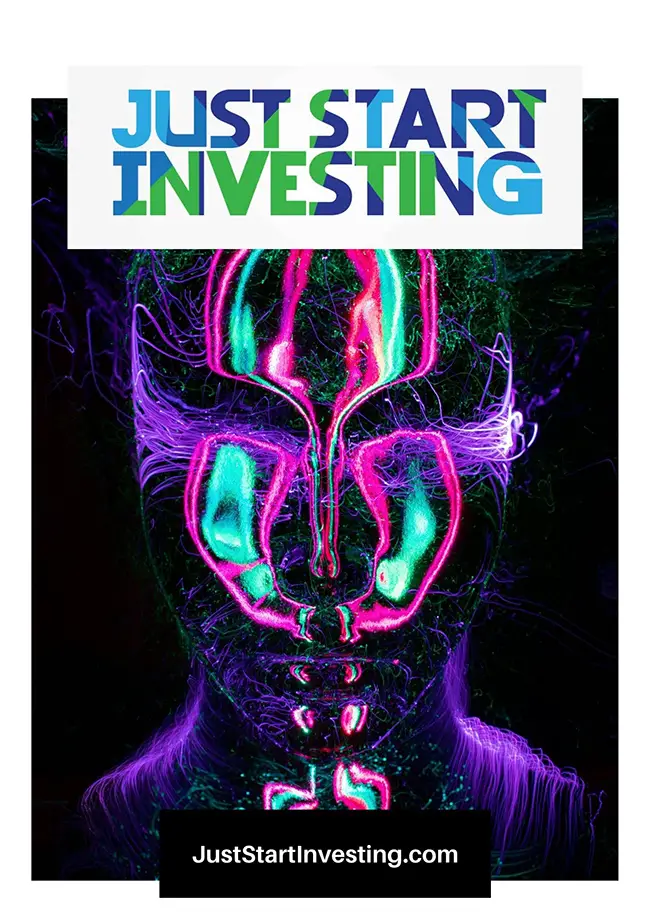 Just Start Investing is a personal finance website that makes investing easy. Learn the simple strategies to start investing today, as well as ways to optimize your credit cards, banking, and budget. Just Start Investing has been featured on Business Insider, Forbes, and US News & World Report, among other major publications for its easy-to-follow writing.