Below you will find a list of the 14 best budgeting books to improve your personal finances.
Building a budget is usually a necessary first step to improving your personal financial situation. After all, it's hard to improve anything if you don't know where to start.
And a budget is the blueprint that will show you what you need to improve and what you should keep doing.
To help you get started with budgeting, we compiled a list of the 14 best budgeting books for beginners and more. After all, a great way to start to build out your budgeting blueprint is by reading a good book on the subject.
14 Best Budgeting Books to Read Now
1. Why Didn't They Teach Me This in School by Cary Siegel 
Let's face the truth here – our current education system does not do a great job preparing students for their adult lives.
We learn about math, history, and a foreign language, but not about budgeting, investing, or student loans.
Why Didn't They Teach Me This in School? 99 Personal Money Management Principles to Live was born from this realization, with the author having initially written it as a guide for his own five children.
Compared to the other self-help personal finance books out there, what makes this one stand out is that not only is it loaded with useful information, but the author's writing does an incredible job of making it easy to understand.
This should not be treated as a textbook on personal finance. Instead, it is an easy-to-digest piece written by an author wishing to pass on all the wisdom he accumulated from navigating through his own financial life. Overall, it is a highly recommended book for young students and adults alike looking to enhance their financial acumen.
---
2. Your Money or Your Life by Vicki Robin & Joe Dominguez 
In today's highly consumerist culture, we are constantly pressured to keep up with the trends and adhere to a certain lifestyle. The result of it all is frequently an empty bank account and a stressed-out existence.
In their personal finance book, Your Money or Your Life: 9 Steps to Transforming Your Relationship with Money and Achieving Financial Independence, authors Robin and Dominguez remind readers of a simple truth that many of us seem to have forgotten – more money does not equal more happiness.
The book takes a different approach to help you improve your personal finances. Rather than telling you to be stricter with your budgeting, it recommends lifestyle changes that not only help you save more but also lead to a more fulfilling life.
---
3. The Total Money Makeover by Dave Ramsey 
Struggling with managing your debts? Living paycheck to paycheck? Not paying off your credit cards on time?
You're not alone. In the U.S alone, almost half of all adults say that they feel worried about their debts.
Luckily, Dave Ramsey is here to help with his no-nonsense, straight-forward advice.
A New York Times bestseller, Dave Ramsey's The Total Money Makeover: A Proven Plan for Financial Fitness is an in-depth masterpiece on how to get your finances in order. The book is loaded with useful advice, including how to better manage "budget-buster" scenarios like sending your kids to college or paying for a costly medical treatment.
All in all, this personal budget book covers all the basics you need to get yourself back on a better financial footing. It's frequently the first book recommended to anyone looking to increase their financial literacy.
---
4. The Everything Budgeting Book by Tere Stouffer 
Between managing our needs vs wants, a lot of phantom expenses can pile up. These are too small expenses to be noticeable but in total add up to a significant amount. In managing our busy and often stressful lives, it can undoubtedly be challenging to monitor where all the money is going.
Easy to understand and smartly written, The Everything Budgeting Book: Practical Advice for Saving and Managing Your Money – From Daily Budgets to Long-Term Goals gives you all the tools you need to keep track of your expenses better and stay out of debt.
As the name implies, the book covers all the foundational lessons to help you enhance your financial understanding and learn to enjoy the money you never knew you actually had.
---
5. Rich Dad, Poor Dad by Robert Kiyosaki
Now considered a cult classic, Rich Dad Poor Dad: What the Rich Teach Their Kids About Money That the Poor and Middle Class Do Not! is one of the best books out there, period.
While not strictly in the category of personal budget books, but rather a memoir, there is plenty of practical financial advice hidden in its pages as the author narrates his experience of growing up under two dads.
The first is his real-average dad, and the other is the super-wealthy dad of his friend. He reveals the way both men influenced his understanding of money and investing. And in doing so, he does an incredible job of invalidating many of the myths that society associates with becoming rich.
This book is more than just about money. It is about deconstructing that unproductive mindset that is programmed into us from a young age by schools, family, and friends about wealth. The gist of the author's work is not to work for money but to make the money work for you to build wealth.
---
6. Broke Millennial by Erin Lowry 
It is both the best of times and the worst of times for millennials for increasing savings and growing wealth.
It is the best of times because capital has never been easier to access, and investing opportunities are virtually limitless. It is the worst of times because the cost of basic necessities such as housing, education, and healthcare have skyrocketed. Plus, competition for entrepreneurs and job seekers has never been so tough.
Written specifically for those millennials struggling with trying to improve their financial footing, Broke Millennial: Stop Scraping by and Get Your Financial Life Together is an excellent and concise step-by-step guide on "how to go from flat-broke to a financial badass."
Informative, engaging, and funny; this book is bound to absorb you in its insightful content quickly. It stands out from most other budget books in that it goes beyond just the basics, covering tricky, real-life money situations that most young adults today face. Such as managing student loans and better juggling a budget with your partner.
---
7. The Financial Diet by Chelsea Fagan & Lauren Ver Hage 
Quite a lot of personal budget books tend to keep their focus on savings. However, The Financial Diet: A Total Beginner's Guide to Getting Good with Money is one good outlier that attempts to go beyond just a number on a bank statement.
Aside from helping you budget better, it also gives plenty of practical advice on investing, talking money with your friends, taking care of your assets "like a grown-up," and even negotiating a raise with your boss!
Described as a "personal finance book for people who don't care about personal finance," this is a highly approachable and easy-to-understand guide for those who are complete beginners to finance. The authors have done a fantastic job of untangling otherwise complex topics and mixing them into one of the most brilliantly written crash courses on budgeting.
---
8. How to Manage Your Money When You Don't Have Any by Erik Wecks
An underrated book on budgeting, How to Manage Your Money When You Don't Have Any Workbook, provides much more grounded advice on achieving financial stability when you are at your lowest. This book on budgeting is the antithesis of those feel-good, get-rich-quick self-help guides that one often comes across these days.
This book isn't ambitious in its scope, and it doesn't try to be. It just aims to provide a practical guideline on making the best of what little income a person may have. Written in a clear, concise, and no-nonsense manner, it is guaranteed to change the way you think about money and being stingy.
---
9. You are a Badass at Making Money by Jen Sincero
You Are a Badass at Making Money: Master the Mindset of Wealth is a book that focuses primarily on the most significant obstacle we face regarding our financial well-being – our mindset.
Written candidly and funnily, the book's lessons are drawn from the author's own experience of rising from the bottom of the societal ladder to achieving great riches in just a few years.
Combining practical advice and deeply personal stories, Sincero has done a tremendous job of giving readers an accessible (and relatable) guide on overcoming the challenges that get in the way of one realizing their financial goals.
---
10. Debt Free or Die Trying by Marcus A. Garret 
A tragedy can happen to anyone. One can lose their job or be subject to a hefty lawsuit, and in either scenario and others more, one can find themselves taking on debts that are difficult to manage.
In Debt-Free or Die Trying: How I Buried Myself in Over $30,000 in Debt and Dug My Way Out, the author shares his personal story of how he, after hitting rock bottom, managed to get his finances together and become completely debt-free.
The book reveals his methods and advice on regaining control over your financial life and quickly getting rid of your debt for good. Sometimes humorous, sometimes serious, but always practical, his writing is bound to keep you immersed as you flip through the pages of his book.
---
11. The One Week Budget by Tiffany Adiche 
For those looking for a quick financial detox, The One Week Budget: Learn to Create Your Money Management System in 7 Days or Less! is a worthy recommendation.
Written in an engaging and upbeat manner, this guide packs in plenty of practical advice to help you obtain greater financial empowerment and get out of the stranglehold of crippling debt. Going through the book, you'll be reminded (and amazed) of all the easy-to-fix mistakes you might have been making with your budgeting.
One caveat, though – despite the name, the book isn't actually about a "One Week Budget." Instead, the steps mentioned are for a monthly or bi-weekly budget. Still, one cannot go wrong with the easy-to-follow and in-depth financial information this book provides.
While this book on budgeting and saving money is primarily written with young adults in mind, the advice and lessons it grants are useful for people of any age.
---
12. 365 Ways to Live Cheap by Trent Hamm
From the founder of one of the most popular personal finance blogs in the world comes a book unrivaled in helping you save money.
365 Ways to Live Cheap: Your Everyday Guide to Saving Money is perfect for those looking for more ideas to reduce their spending yet still enjoy a satisfying lifestyle.
With the work coming from a very accomplished writer, the book's content is straightforward to go through and digest. With each tip only lasting a few sentences in length, this book is particularly suitable for those readers without a lot of time on their hands.
Written back in 2004, some critics may say that the book is a bit outdated, but in that time span, there hasn't been another example like it that manages to compile so many tips on saving into one helpful guide.
---
13. I Will Teach You to Be Rich by Ramit Sethi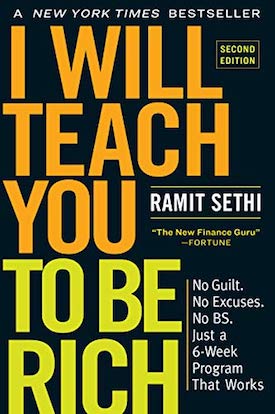 I Will Teach You to be Rich is arguably one of the best budget books on this list and one of the best personal finance books overall.
Not only because it is packed with reliable financial advice, but because it's an easy read. Most people give up on managing their personal finances because it's hard, complicated, or boring. Ramit Sethi manages to make all of these money topics fun with his subtle wit and relatable advice.
---
14. Financial Freedom: A Proven Path to All the Money You Will Ever Need by Grant Sabatier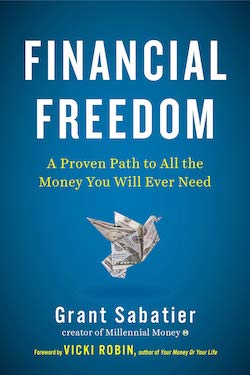 Last on the list of best budgeting books is Financial Freedom. This is a newer book by Grant Sabatier, the founder of millenialmoney.com.
The book teaches valuable money and budgeting lessons while providing you with the financial freedom playbook.
The lesson from the book that stuck with me most, besides the obvious call out that your time is more valuable than money, is that your ability to make money is limitless. While your ability to save money is limited.
If you want to improve your budget, the best way to do it is to make more money.
---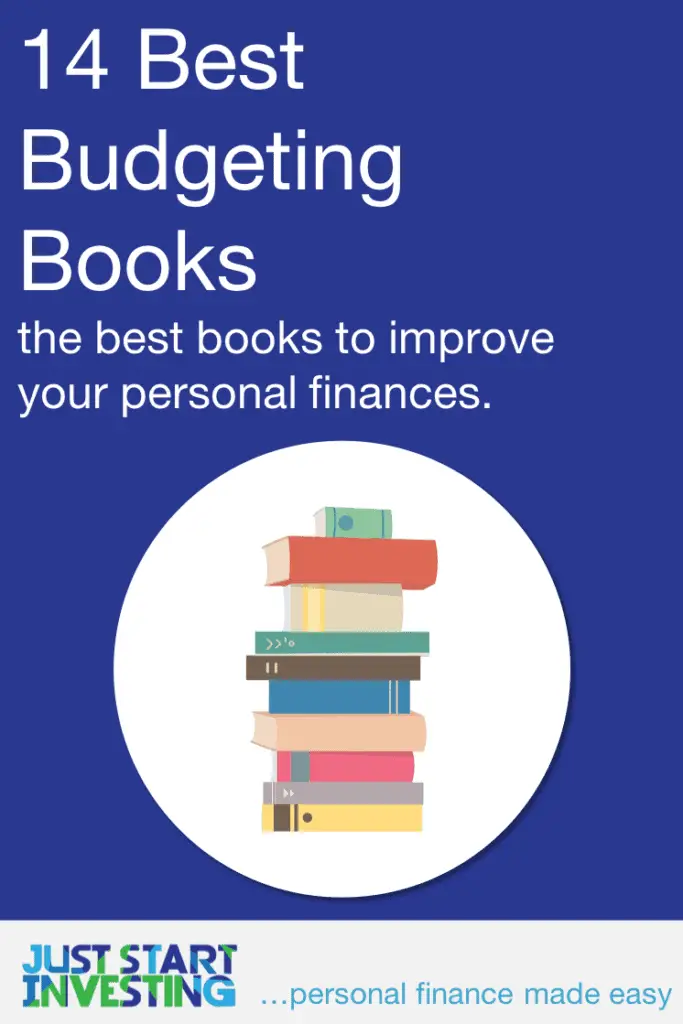 Summary: Best Budgeting Books to Improve Your Personal Finances
Building a budget and improving your personal finances isn't something that happens overnight. However, the first step should happen today!
The list of the best budgeting books listed above should make it easier for you to get started with a personal financial plan and realize your financial goals.
You don't have to read every budget book on the list, so pick one and get started!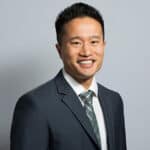 Christopher Liew from Wealth Awesome
Christopher Liew is the creator of Wealthawesome.com, where he shares money tips and guides for his readers. He's a CFA Charterholder who has been featured on Yahoo Finance, MSN Money, and The Motley Fool. Read about how he quit his 6-figure job to travel the world.