You've probably heard about it, but we're genuinely amid a worldwide helium shortage. If this pattern persists, the price of Helium may rise even higher than it already has. In such an event, record profits and rapidly increasing costs for helium supplies stockpiles would result.
Best Helium Stocks to Buy Now
Linde PLC (NYSE: LIN)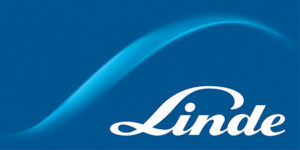 Market Cap Stock Price 52-Week High 52-Week Low Dividend Yield ~$160B ~$318 ~$352 ~$267 1.47%
Linde PLC is a multinational industrial gas and engineering firm in the United Kingdom. Linde sells and produces oxygen, argon, Helium, liquid gases, and uncommon gases, among other things. With over $31 billion in revenue last year, it currently holds a market capitalization of $160 billion. The company's products may be petroleum refining, healthcare, primary metals, space exploration and development, and electronics manufacturing.
Linde is one of the oldest businesses in the industrial gas sector, having been founded in 1879. Even though it provides gas processing equipment such as production, transportation, and storage for customers, Linde PLC's primary source of income is its atmospheric gas delivery services. The business operates in North America, South America, the Middle East, Africa, and Asia.
Desert Mountain Energy Corp. (OTCMKTS: DMEHF)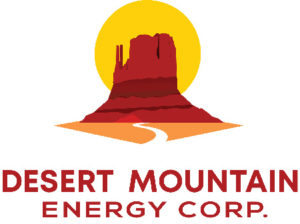 Market Cap Stock Price 52-Week High 52-Week Low Dividend Yield ~239M CAD ~$2.50 ~$3.99 ~$1.32 N/A
Desert Mountain Energy Corp. is a Vancouver, Canada-based firm with gas operations in the southern United States. The firm is now looking at and developing technologies to harvest atmospheric gases from its facilities. It has over 85,000 acres of property in Arizona, which the firm claims are the ideal spot for helium extraction.
Although Helium Services focuses on helium extraction, it also has rare earth gas extraction sites in the United States Southwest. Desert Mountain Energy Corporation is looking to extract neon, krypton, xenon, and radon with its occasional earth gas project. The firm intends to respond to the strong demand for gases like Helium by building its plants.
Air Products and Chemicals, Inc. (NYSE: APD)

Market Cap Stock Price 52-Week High 52-Week Low Dividend Yield ~$52.16B ~$235 ~$316 ~$216 ~2.76%
Air Products and Chemicals, Inc. is a corporation based in Allentown, Pennsylvania, with a market value of around $52 billion and over 20,000 employees working at 50 locations worldwide.
Hydrogen, carbon monoxide, carbon dioxide, and helium gas are all manufactured by Air Products. The firm also provides equipment and other goods and services associated with its products.
Since its inception, it has served clients in refining, rare earth metals, electronics, manufacturing, food and beverage, and energy production. The company plans began by making cold air units for vehicles, but it has expanded to include a wide range of products. Air Products also innovates how it manufactures its goods through sustainable harvesting methods and solution-building throughout facilities in other nations.
Avanti Energy Inc. (OTCMKTS: ARGYF)

Market Cap Stock Price 52-Week High 52-Week Low Dividend Yield ~69M CAD ~$0.93 ~$2.55 ~$0.84 N/A
Avanti Energy Inc. is a Vancouver, Canada-based firm formed by oil and gas exploration professionals. The firm creates and explores Helium in Western Canada and the United States. The company's primary deposits are in the Knappen-Loma, near Medicine Hat, Alta., Canada and Alberta, United States.
The firm believes that by constantly exploring and developing, it may identify lucrative helium-production possibilities.
First Helium Inc. (CVE: HELI)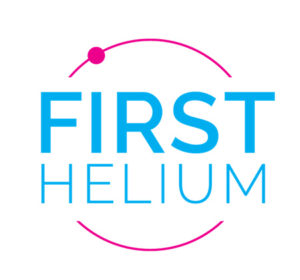 Market Cap Stock Price 52-Week High 52-Week Low Dividend Yield ~$42M ~$0.56 ~$0.88 ~$0.18 N/A
First Helium Inc. is a firm based in Alberta, Canada, founded in 2016. The company based in Calgary, Alta., currently explores and develops helium reserves across Western Canada.
The firm currently runs its main project sites in Worsley, Alberta. The Worsley Trend area is home to around 32,000 hectares of land.
It has recently succeeded in its first glance discovery well, containing 1.3% helium and located on the north bank of the Worsley gas field. It wants to utilize this opportunity by increasing production throughout Worsley's region.
Air Liquide S.A. (OTCMKTS: AIQUY)

The company was founded in 1902 and is based in Paris, France. It serves customers in North America, Western Europe, Central Asia, Africa, and the Middle East.
The business has three main divisions: Gas & Services, Engineering & Construction, and Global Markets & Technologies. The Gas & Services division is in charge of selling its clients gas services.
The company's list of clients is long, including pharmaceuticals, automobile manufacturers and distributors, research and development, and retail.
The firm's Global Markets & Technologies unit is working with new and upcoming applications for gases like Helium, as well as current and future goods, including molecular technologies, aerospace exploration, advanced science, transport, and waste revalorization.
American Helium Inc. (OTCMKTS: AHELF)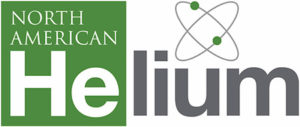 According to the resources, Canadian company Canadian Helium Inc. is a Vancouver-based firm that primarily serves the North American helium market.
American Helium, formerly Bruin Point Helium Corp., was founded in 2016 and rebranded itself as American Helium in 2018. The firm explores and develops new helium properties throughout North America through its various assets. The company is also involved in collecting Helium from oil and gas wells.
Imperial Helium Corp. (OTCMKTS: IMPHF)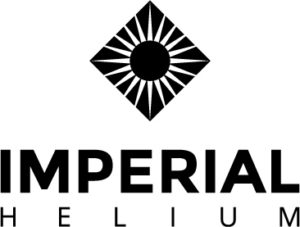 Another firm located in Vancouver, Canada, is Imperial Helium Corp., which specializes in helium production throughout North America. It was established in 2018. The firm was formerly known as Rio Minera Capital Inc. until 2019.
Helium Solutions is a Canadian company that specializes in helium asset protection, creation, and management. The firm produces, extracts, and commercially resells Helium in North America. With a team of specialists in the energy sector, it analyzes gas from over 189,000 helium wells. More than 2,000 of the wells have more than 0.5 percent helium.
How to invest in helium stocks as the price heads higher?
Helium's capabilities go far beyond making balloons. It is inert and has the lowest boiling point of any element. That's why it's used in nuclear reactors and magnetic resonance imaging (MRI) machines. It can also be used as a refrigerant in cryogenics experiments.
It is primarily used in digital technology, particularly in data center high-capacity hard drives (helium-filled drives increase capacity by 50% because the gas takes up less room than air) and also in the manufacture of barcode readers, and computer chips, semiconductors, LCD panels, and fiber-optic cables.
Why are Helium stocks disappearing?
The coronavirus epidemic may have ruined numerous birthday parties, but it's been good news for physicists and chemists, who require a steady supply of Helium. Unfortunately, many experts believe that the existing historically high light element prices continue to rise.
From March through the end of June, as demand for party balloons—which consume 10% or more of total helium usage, according to market consultant Phil Kornbluth—dried up and industrial demand fell in tandem with shelter-in-place orders, the worldwide helium scarcity crisis that had plagued the global demand economy for two years suddenly abated "The headlines came thick and fast. "It was like someone flipped a light switch," according to Kornbluth. Within a month, it went from scarcity to an overabundance.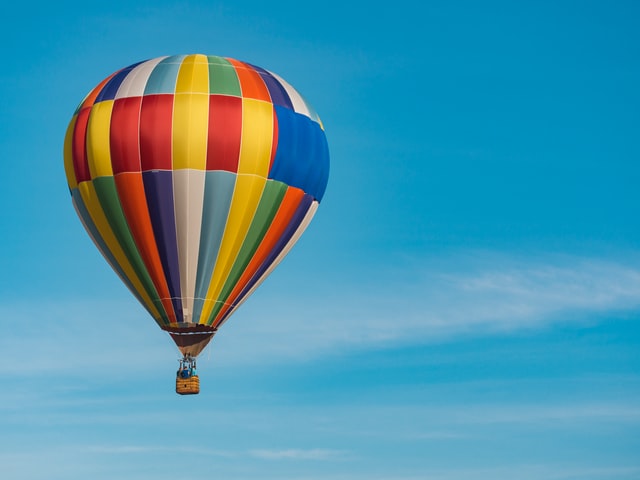 Helium Stocks: Final Thoughts
A lack of Helium may not appear to end the world. We merely fill up balloons with it, right? However, Helium is utilized in various sectors in addition to balloon filling.
Helium is essential in hard drives, scientific research, medical MRIs, supercomputing, and space travel. In addition, NASA is an important government agency that heavily relies on Helium. This alone is cause to anticipate that helium mining will soon become a high priority.
Helium is a non-renewable resource, like natural gas. This implies that a certain quantity of Helium can be extracted from the Earth. As a result, companies anticipating this shortage and increasing production will undoubtedly reap financial benefits. With that in mind, let's look at three helium equities that may benefit from the current scarcity.
FAQs
Should I buy Helium Stocks?
Although Helium may appear to be a poor investment initially, several new industries use it in multiple ways. With new technologies depending on its many applications, Helium is already in high demand and is anticipated to become even more valuable.
By 2025, the helium market is expected to reach $18 billion. However, purchasing Helium does not ensure a profit, so diversify your portfolio and do extensive research on any helium companies you invest in.
Is helium stock a good investment?
Although Helium is the second most common element in the cosmos, there is a lot of demand for it, making it an excellent investment.
Regardless of its availability, there is a limited supply, and applications that utilize Helium appear to be on the rise, making helium concentrations supply an excellent long-term investment.
Who Sells the Most Helium?
By 2021, global helium corp sales of Helium manufactured in the United States have reached 77 million cubic meters. The United States is the world's leading producer and one of its biggest helium consumers, yet it also has the most extensive worldwide helium reserves.
Who Is the Largest Producer of Helium?
The United States is the world's largest helium producer. In 2021, America will produce more than half of the Helium produced worldwide. At 77 million cubic meters, it would have been the world's second-largest gas field after Russia's Yamal Peninsula deposit. However, the Helium industry extracted from natural gas and produced from the Cliffside gas field in Texas are included in this figure.
What Are Some Good Helium Stocks?
Total Helium (CVE: TOH)
The total amount of Helium is very comparable to the age of the helium crisis. It was created when Wintertide Ventures joined Brooks Energy Company in 2021. The organization subsequently changed its name to Total Helium. This firm may be a stranger to the helium market. However, it has already acquired a critical asset: North America's largest conventional onshore natural gas and helium field.
Desert Mountain Energy (CVE: DME)
Another outstanding helium stock to invest in is Desert Mountain Energy. Desert Mountain Energy holds mineral leases for 85,000 acres of land in Northeastern Arizona. This is another hotbed area that is known to be abundant in Helium. Desert Mountain Energy currently has four completed wells on this property. It also went through the entire drilling process with equity, as previously done on other sites. So at present, Desert Mountain Energy has no debt on its wells.
Helium Stocks No. 1 Air Products & Chemicals Inc (NYSE: APD)
Pure plays are the first two helium stocks. This implies that they solely mine Helium. They are also both considerably younger firms than those listed above. As a result, investing in them because of the helium shortage might result in greater profits. However, they are both somewhat hazardous. If their significant projects fail, they won't have much else to fall back on. On the other hand, Air Products & Chemicals is considerably more diversified.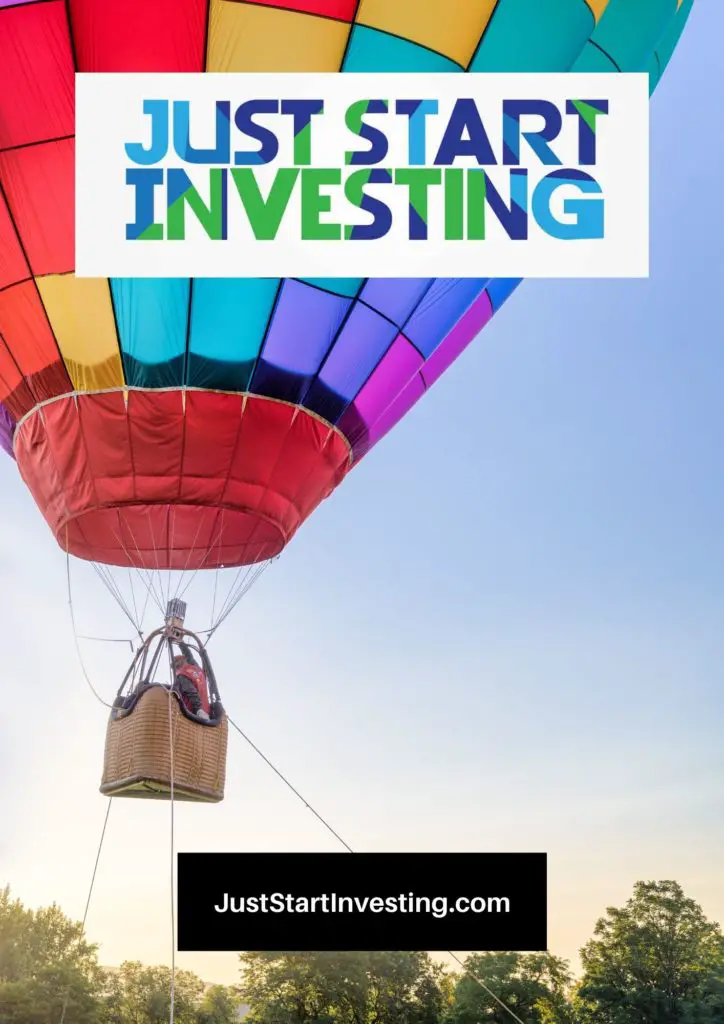 Just Start Investing is a personal finance website that makes investing easy. Learn the simple strategies to start investing today, as well as ways to optimize your credit cards, banking, and budget. Just Start Investing has been featured on Business Insider, Forbes, and US News & World Report, among other major publications for its easy-to-follow writing.