The variety of opinions among investors is one of my favorite aspects of investing. You can receive various viewpoints from several investors on the same stock. The conflict between views is particularly evident in the case of movie theater companies. For example, an investor may claim that Company A is the future, only to have the second investor disagree. That's why it's critical to do your research and trust your judgments.
With the popularity of streaming, it's easy to argue that movie theaters are on their way out. The price of a movie ticket is around $10, which is similar to the monthly subscription cost for most streaming services. In addition, because streaming allows you to view an infinite number of movies rather than just one, your money is better spent on streaming.
However, you could also make the case that watching a film in a theater is preferable to streaming. The Big Screen is not as big as your TV. Movie theaters also provide an atmosphere of togetherness.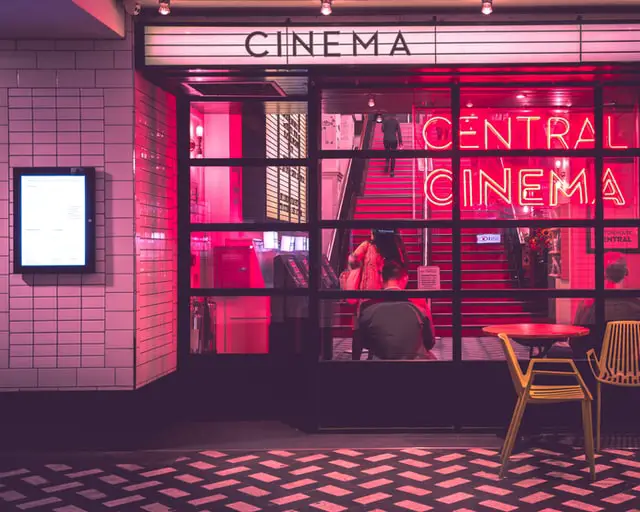 Top Movie Theater Stocks to Buy
Is it true that movie stocks are a viable investment? With the film and entertainment business continuously progressing technologically and towards streaming services, should retail investors invest their money in movie stocks? It's no secret that the epidemic substantially impacted the stock market data. Due to curfews and other limitations, the movie theater business was devastated in 2020 and 2021. As a result, many movie stocks tumbled.
On the other hand, film streaming companies like Netflix increased in value simultaneously as more people were at home and used their free time to catch up on their favorite television shows and movies through their internet subscriptions. The film business has been almost recession-proof for decades. Unfortunately, the movie business no longer follows the same pattern as it once did for large movie businesses. So, given all of this information, are film stocks a good investment today?
Indeed, the film industry has evolved over the years, but money may still be made in the multi-billion dollar business. There are still many outstanding investment alternatives to movie stocks, from theater holdings to film streaming shares. The best movie equities available today are listed below.
AMC Entertainment Holdings (NYSE: AMC)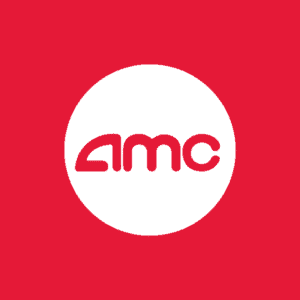 While AMC is not the most profitable theater chain in the world, it is undoubtedly the first stock to address when discussing movie theater companies. This is because AMC Entertainment is the world's largest movie theater company. It's also one of the more fascinating movie theater stocks you can buy. From 2016 through 2020, AMC dropped 90% in value.
The AMC surge was driven in large part by a short squeeze. A temporary reduction happens when a lot of investors bet against a stock. As a result, the price first rises slowly. Then, the short-sellers are compelled to purchase shares to cover their losses, causing the store to increase.
In the first quarter of 2022, AMC reported revenue of $785.7 million. It also recorded a net loss of $337.4 million. These figures represent a decline from Q4 2021. AMC reported revenue of $1.17 billion in the fourth quarter of 2021. In addition, it produced a net loss of $134.4 million. However, this shows that AMC's totals from 2010 to 2020 are comparable to those of the upcoming year. Because it was closed for almost a year, comparing AMC's figures to those in 2020 is not fair.
What's in Store for AMC?
Since the short squeeze, AMC has launched several exciting projects. First, it revealed that it would be accepting bitcoin for movie tickets. It also debuted a set of NFTs with Spider-Man: No Way Home. This NFT release, according to reports, overloaded AMC's website traffic. It was enough to bring the site down entirely. As a result, AMC stock is down 53 percent this year. It's also tumbled 43% over the last five years.
Cinemark (NYSE: CNK)

Cinemark is another movie theater stock to look at. Just like AMC, Cinemark saw a lot of interest in Spider-Man: No Way Home. This film was Cinemark's second-largest ticket sales ever. Unfortunately, it just missed out on hitting the mark set by Avengers: Endgame. However, this might be an excellent sign for the movie theater. "This burst of ticket sales for Spider-Man: No Way Home demonstrates the power of a limited theatrical run for a truly great film, especially during these times when people want to get out of their houses and join in a communal experience," stated Cinemark's senior vice president of worldwide content.
Even though streaming is growing in popularity, people are still prepared to pay for movie tickets.
In 2021, Cinemark generated $1.5 billion in revenue every year. It also reported a net loss of $422.7 million. In Q1 2022, it stated an income of $460.5 million, up 303% YOY. Cinemark's stock has tumbled 10% thus far in 2022. It has also dropped 60% over the previous five years.
The Walt Disney Company

The Walt Disney Company is not a pure-play movie theater company, but few firms are better positioned to profit if the theater business rebounds. Before the pandemic, Disney was leading the domestic box office and will undoubtedly continue to influence cinema in the future.
The studio released seven movies in 2019, which have already grossed more than $1 billion worldwide at the box office receipts and have accumulated more than $13 billion in total ticket sales. Getting back to that high point will be difficult, but Disney is well-equipped to succeed. The firm's material library is unrivaled with its large pool of well-known personalities and mega-franchises, including the Marvel Cinematic Universe and Star Wars.
Disney's diversified operations make the firm a less risky investment than pure-play movie theater stocks. Even if film theater recovery is weaker than expected, the company's popular Disney+ streaming service should be able to take advantage of future growth in streaming media demand. In addition, because the media conglomerate has a variety of lucrative outlets for commercializing its characters and material, Disney's parks and resorts and media networks tend to perform well.
Imax (NYSE: IMAX)

IMAX is a movie theater chain that elevates the viewing experience to new heights. It uses big screens, stadium seating, and high-resolution cameras.
Imax, like its predecessors, is experiencing a surge in demand. "The IMAX theatrical window's attractiveness to blockbuster films is evident as we continue to attract audiences to the theaters, increase market share, and strengthen our connections with local exhibitors, studios, and filmmakers," remarked CEO Richard Gelfond. He made this statement following Imax's
In 2021, Imax generated roughly $255 million in yearly revenue. However, it also reported a net loss of $22.2 million. As a result, the stock of IMAX is 14% lower thus far in 2022. It has also dropped 24% over the previous five years.
Movie Theater Stocks With the Best Performance
Cinemark Holdings Inc.: Cinemark is a holding company that manages and operates movie theaters through its subsidiaries. The firm has offices in the United States and Latin America. On May 6, 2022, Cinemark released earnings for Q1 2022. Net losses widened significantly yearly (YOY), with total revenues increasing four-fold. Admissions, concession, and other payments.
AMC Entertainment Holdings Inc.: AMC Entertainment is a conglomerate that, through its affiliates, provides movie theater services, including movie showings, food, and online ticket booking. The firm runs cinemas in numerous countries across the world. Last year, AMC became a topic of discussion on the significant trader subreddit forum WallStreetBets. This popularity and AMC's creation as a "meme stock" influenced its share price. On May 9, AMC released Q1 2022 results. Net losses narrowed YOY as total revenues increased by more than five-fold.
IMAX Corp.: ISTC is a Canadian entertainment technology firm specializing in motion-picture production and large-format motion-picture shows. The business does not own movie theaters but sells or leases the IMAX Theater System to theater operators. In late April, IMAX announced an extensive expansion of its theater network in Asia. In collaboration with AEON Entertainment, the company will install three new IMAX with Laser systems in Thailand and two Japanese theaters.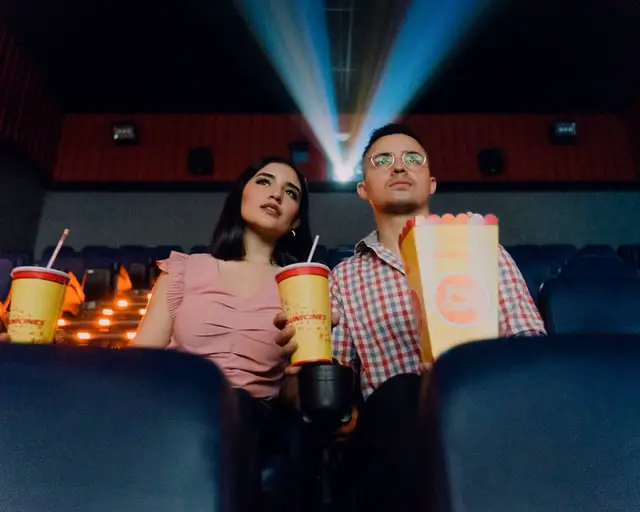 Trends in the movie theater industry 
The coronavirus epidemic necessitated the closure of significant theater chains for months, if not years. While these pressures are decreasing, and box office revenue will likely be robust in 2022, the movie theatre business faces long-term challenges.
The decline of streaming services is eroding the value proposition of movie theaters. As a result, some large film production firms, such as Disney, have chosen to release significant features directly to consumers via direct-to-consumer streaming outlets rather than cinemas. Video games and social media are two other competing forms of entertainment.
Meanwhile, theater chains provide unique experiences, such as higher-quality seating and dining experiences. However, although they may distinguish the movie theater experience from at-home viewing, they are unlikely to offset the demand for streaming distribution services.
Ticket sales for movie theaters are expected to increase in 2022, and certain movie theater stocks may perform well in 2022, but the theater business should be approached with caution.
Bottom Line
Movie show firms own and operate native and national chain cinemas and snack bars in all styles. When clients have disposable income, film theaters are more likely to execute effectively but less likely to do so when the economy is struggling or during market downturns. The COVID-19 epidemic, which hit the film business hard due to plummeting attendance, was exacerbated by the financial crisis and because tens of millions of consumers opted to stay home. However, the company is gradually recovering. AMC Leisure Holdings Inc. and IMAX Corp are essential names in the movie exhibition industry.
According to The Numbers, the home theater market will record field workplace receipts of $6.8 billion this year, up considerably from $4.6 billion in 2021 but still short of the roughly $10 billion in annual earnings over the previous decade before the pandemic. Following quick ticket sales from early-2022 films like "The Batman" and "Spider-Man: No Means Residence," theater houses rely on sturdy ticket sales to keep their doors open throughout the summer. These and other blockbusters have helped to boost gross revenue growth thus far in 2022, compared with the same period a year ago.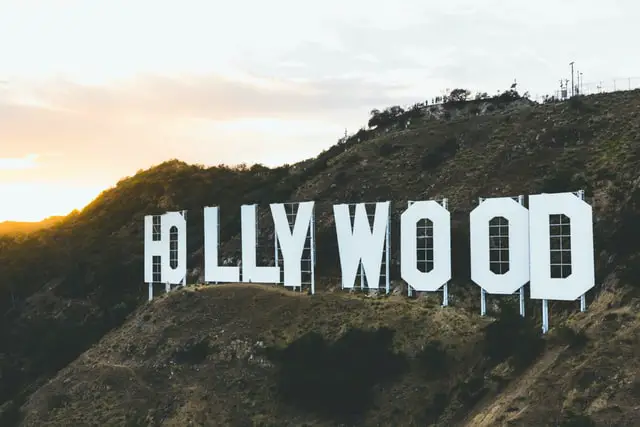 FAQs
What are the best interesting movie theater stocks to buy?
AMC Entertainment Holdings Inc.
Cinemark Holdings, Inc.
IMAX Corp
Are any movie studios publicly traded?
Cinemark Holdings, Inc. DHX Media Ltd. Gaiam, Inc.
What stock are Regal Cinemas?
The stock of Regal Entertainment Group, Inc. is traded on the New York Stock Exchange (NYSE) under the ticker symbol "RGC." The majority of investors (37% or 4 of the 12-person panel) are recommending RRX as a Strong Buy, while 27% (3 out of 10 people) are saying it's a "Buy," and 0% recommend it as a "Hold."
Is AMC a good buy now?
Customers are spending more on concessions, and AMC is gaining market share in the sector. Since 2019, the number of outstanding AMC shares has risen by over five-fold, and it currently trades above pre-pandemic levels.
How to invest in movie stocks?
Lights, camera, action! In Hollywood, dreams are made of these things. You may never be a major blockbuster film star, but you can still invest in the businesses that produce them with a few dollars and a brokerage account.
Step 1 – Create a brokerage account. E-Trade, Ameritrade, and Scottrade have all been in operation for more than ten years, and the initial investment to establish an account with one of these firms is around $500. All of these firms are members of FINRA and SIPC, which is a regulatory body that safeguards investors' funds. The Securities and Exchange Commission, FINRA, and the National Futures Association all oversee brokerages. Because many brokerages' stability is in question now, and things may happen rapidly in this business, double-check their financial reports before investing your money with any firm.
Step 2 – Vivendi SA owned Universal Pictures, a subsidiary of General Electric (GE), and was formerly owned by GE. Warner Bros. Pictures and New Line Cinema are both Time Warner Inc. (TWX) parts. Viacom, Inc., Paramount Pictures parent company. 20th Century Fox is a News Corporation subsidiary. MGM Distribution Company is owned by Sony (SNE), Comcast (CMCSA), and various other business partners. 20th Century Fox Distribution is a division of Walt Disney Co. (DIS). The corporation owns no less than ten studios in Hollywood, including Walt Disney Studios Motion Pictures.
Step 3 – The 200-day moving average determines the trend of a stock. You'll want to know if the stock is in an uptrend or a downtrend. Many investors utilize the 200-day moving average as a reference to make this determination. A stock is in an upward trend if it trades above the 200-day moving average. It's going up, right? If you think that way, you've never seen a momentum chart. A modest rally can sometimes be enough to make a pattern emerge, for example, if the stock has been trading straight sideways for several months.
Step 4 – Using fundamental analysis to determine whether to buy a stock. The Investors Business Daily is a simple tool to utilize. While it isn't free, a subscription to the website costs $20 per month. This site provides grades for each stock, ranging from A+ to E. As a result, you should only invest in stocks that are above 200. The grading scale is derived from William O'Neil's stock-market investment strategy, which he published in his book "How to Make Money in Stocks."
Step 5 – Sign up with HSX.com for a bit of fun. If you want to play an investment game that doesn't involve real money, you can join the Hollywood Stock Exchange. In this game, you're given $2 million in Hollywood dollars to invest in individual movies or star bonds stuck in an actor or director's stocks. You can win rewards without investing any money. Movie executives utilize the data obtained from the game to make box office predictions and marketing judgments, even though there is no real money involved.
Just Start Investing is a personal finance website that makes investing easy. Learn the simple strategies to start investing today, as well as ways to optimize your credit cards, banking, and budget. Just Start Investing has been featured on Business Insider, Forbes, and US News & World Report, among other major publications for its easy-to-follow writing.