For years, the world has been looking for reputable replacements for fossil fuels. Solar, wind, and electrical power are just a few popular choices. However, any significant shift to these sources is expected to be at least five years (if not more) away. In the meantime, there is still a strict requirement to reduce the amount of carbon dioxide entering the atmosphere. For this reason, carbon capture stocks are likely to become highly lucrative as the world waits for this change to occur.
What is carbon capture?
Carbon capture is the practice of capturing and storing carbon dioxide. It's usually done at the source of the emission. The primary objective of a carbon capture company is to minimize atmospheric carbon dioxide emissions. Doing so may assist in mitigating climate change.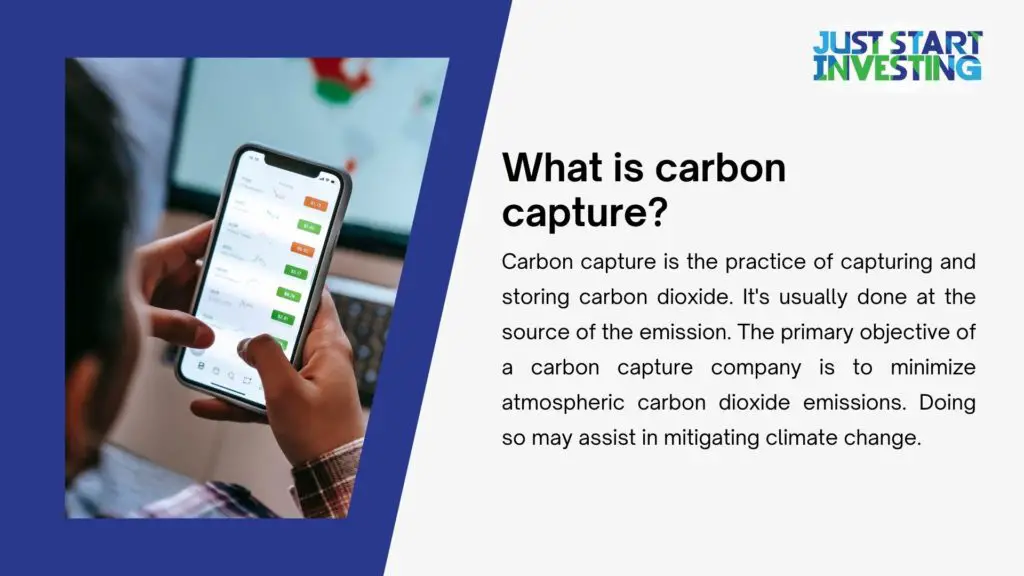 Think of putting a bag over your automobile's exhaust pipe to picture carbon capture. The carbon dioxide emissions would be trapped within the pack. You can throw away the pollution when the bag is full. This system would allow you to drive your gas-powered vehicle without jeopardizing the environment.
The carbon capture process is considerably more complicated than what I just described. Carbon dioxide, unlike other gases, cannot be trapped in a bag since it is a gas. Instead, it must be chemically divided on a molecular level.
Carbon capture is still a developing technology because of its complexity. However, if it becomes economically viable, there's a good possibility it to be widely utilized in days or weeks. It may allow humans to use fossil fuels even longer, enabling us to continue utilizing carbon-intensive energy sources. As a result, humans might continue to utilize fossil fuels, obtaining carbon and lowering their environmental impact by almost nothing.
It would assist us in bridging the gap between our existing fossil-fuel-powered world and a clean future powered by alternative energy.
Why invest in carbon capture stocks?
A pure Carbon capture company may be a small startup or a prominent fossil fuel corporation. The business is still relatively young, but market forecasters expect major carbon capture technology companies to develop considerably in the next several decades. This opens the door for investors to profit from the energy transition while also being a part of a potentially lucrative market.
Investing in the most significant carbon capture equities in 2022 is a way to diversify your portfolio and bet on future technologies. Since many carbon capture market most promising companies are young, the pricing is affordable yet often volatile. Carbon capture is a growing energy sector that will grow in usage worldwide as Europe's renewable energy efforts, the US' renewable portfolio standard, and global net-zero goals emerge. There should be a greater emphasis on sustainable energy to combat global warming.
Top Carbon Capture Stocks to Look Out For
FuelCell Energy Stock
First, it captures emissions from existing coal or gas-powered plants. Second, it removes CO2 from flue gases and converts the carbon into valuable products. It's been established that even if a majority of pollutants are reduced, approximately 70% of them are destroyed. However, FuelCell's second step is what distinguishes it as one of the best carbon capture stocks available.
FuelCell's technology generates more power while capturing carbon. This means that the plant receives a net benefit from it. Instead of utilizing energy to fuel its carbon capture process, FuelCell aids the plant in generating more power. Because of this, gas-powered plants profit from FuelCell's technology by producing a return on investment. This little consideration might have a significant impact on FuelCell.
Corporations may seem unemotional, logical machines, but they make judgments based on what makes sense financially. Every company strives to be seen as a "green" business. However, when it comes time to write a check and decrease their carbon emissions, they tell a different story. A fuel cell combined with a battery pack and solar panels suggests FuelCell, might be an increasingly viable option for energy production in remote locations. This could make it a no-brainer when businesses are looking for a carbon capture partner.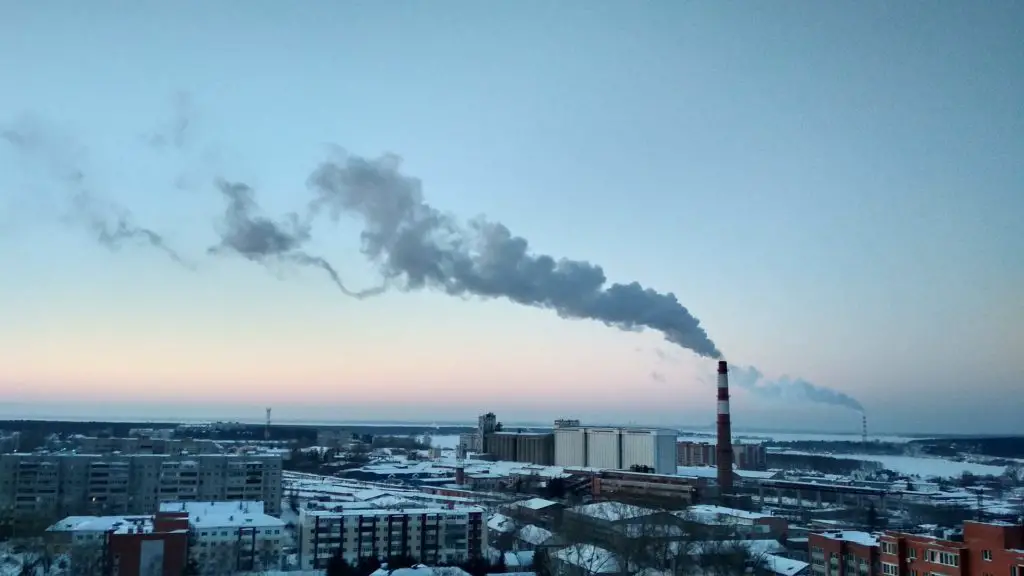 Aker Carbon Capture Stock
Aker Carbon Capture is one of the few and most well-known pure-play carbon capture firms. It's based in Norway, with representation in several Northern European nations and a worldwide presence through the Aker family. The Aker Carbon Capture ACC was launched on the Oslo Stock Exchange in August 2020. In March 2021, shares of Aker Carbon Capture ASA (OTCQX: AKCCF) were traded as part of a regulated electronic over-the-counter service provided by the National Association of Securities Dealers (NASD) in the United States. The firm is currently in the mid-cap range, with a market value of $1.33 billion.
Delta CleanTech Stock
The oldest publicly listed carbon capture firm is Carbon Systems, founded in the 1990s. It handles CO2 source capture, usage, hydrogen production, and ethanol purification. This Canadian firm is expanding its business through international expansion. The office in London will open soon, as will offices in Beijing, Sydney, and Houston. It's been around for a long time and used in various ways to harness captured CO2 to diversify risk. Furthermore, its long history in the market and its experience with worldwide CO2 capture projects over the last 15 years make it a mature choice in a relatively new sector.
Occidental Stock
Occidental Petroleum Corporation (NYSE: OXY) is the seventh-largest oil and gas industry corporation in the United States and Texas' most prominent. It is also recognized as America's most climate-friendly oil firm, so we decided to include it on our carbon capture services stocks list.
It has been concentrating on carbon capture technologies for enhanced oil recovery purposes. Still, it has recently revealed that it will not expand oil production in the next several years instead of focusing its efforts on moving to a green economy.
Compared to permanently storing 20 million tons of CO2, its CO2 equivalent emissions from operations and usage of power, heat, and steam were 28.4 million tons in 2019, which is not too bad.
What's more, the target of 6.5% gross margins is essential to consider; this indicates that XCEL has a growth plan and would bolster the argument that it will be able to grow in the future at higher levels of profitability sustainably. This is also why I consider it one of the most promising firms to make carbon capture a lucrative business, with actual profits for shareholders and debt repayment down the road.
Equinor Stock
Equinor is an oil and gas producer that employs carbon capture technologies. Equinor is the first company to develop, operate, and utilize CCS technology at a commercial scale. It has been working on the technology for over 20 years and is currently involved in 40 carbon capture and storage projects, including Norway's mainstay project, the Northern Lights.
The firm is also a partner in various significant low-carbon initiatives, including the CCS technology installed on the Keadby 3 plant that generates power from natural gas, the H2H Saltend facility that creates hydrogen from natural gas, and captures and stores CO2 as part of the process, and other vital projects. In May 2021, Equinor announced another collaboration for a natural gas plant with CCS with SSE Plc.
The recent collaboration with the United States Steel Corporation to research the technologies illustrates the firm's interest in developing clean hydrogen and carbon capture and storage. The company also partnered with Rosneft to reduce greenhouse gases from its oil and gas operations in Russia.
Equinor stock appears to be in good health at a three-year high as the firm also takes advantage of the rise in natural gas prices across Europe. Because the firm is a well-established player in the carbon capture sector with the most expertise in operating carbon capture and storage sites, its commitment to low-carbon technologies and the green shift may be beneficial.
Schlumberger Stock
Schlumberger Limited is a technology company that focuses on energy access. Customers include major oil and gas producers. The firm has more than 80 years of expertise in mapping, measuring, and modeling subterranean rock deposits. In addition, it sells decarbonization technologies to its clients, taking advantage of the critical role of the oil and gas sector in the green energy shift.
Since 2005, Schlumberger has been involved in carbon capture projects worldwide, so we feel it is well-positioned to be on this list of carbon capture stocks. In addition, the firm launched a new energy business called Schlumberger New Energy to explore untapped growth areas for the corporation in the developing energy markets – hydrogen, lithium, energy storage, carbon capture and storage, geothermal power, and geo-energy for heating and cooling buildings. 
Pond Technologies Holdings
Pond Technologies Holdings Inc offers an algae growing platform that converts carbon dioxide (CO2) into algal-based commercial products. Its algae growing platform converts the CO2 found in the untreated stack gas of industrial emitters into biofuels, animal feeds, and natural fertilizers. In addition, for the Nutraceutical Market cap, its algae-growing platform transforms food-grade CO2 into algae strains such as Chlorella, Spirulina, and Astaxanthin, which are used as health food additives and supplements. The company operates in two segments, namely Nutraceuticals products and Technology Services.
Advantage Energy
Advantage Energy Ltd. is a Calgary, Alberta-based oil and gas firm. The firm aims to develop the Montney natural gas and liquid resource play to supply clean Canadian energy.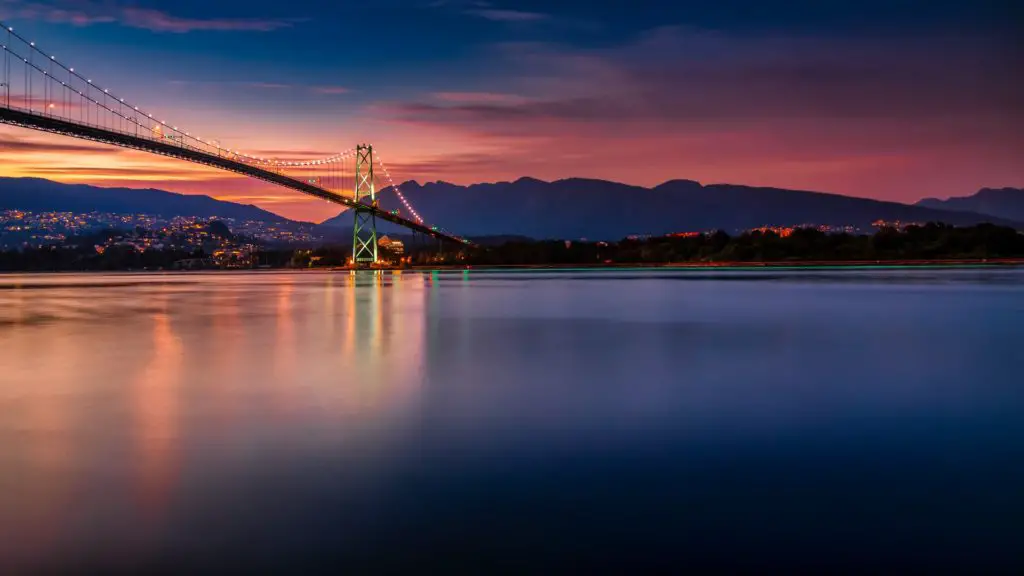 Bottom Line
One of the techniques for rapidly removing carbon dioxide from the atmosphere is carbon capture and storage (CCS). Given how coal-fired power stations dominate the energy sector, carbon capture stocks are pretty significant. Moreover, carbon capture stocks may prove profitable in the future, as multiple world governments are striving for carbon-free energy.
The ability to extract carbon dioxide from several processes and use it as a resource or store it deep underground is known as CCS. The majority of the carbon is captured from primary point sources, such as fossil fuel combustion, chemical plants, and other industries.
FAQs
Which carbon capture companies are publicly traded?
With the innovation, capturing carbon will become increasingly common in the decades ahead. The carbon capture business is growing for various reasons, including government subsidies and worldwide demand for carbon credits. However, not all carbon capture firms are publicly accessible.
Aker Carbon Capture (ACC.OL)
A Norwegian carbon capture firm, Aker, is now trading on the stock market capitalization. This is one of the most profitable businesses in the field, from commencement to the conclusion: from carbon capture and temporary storage to transportation, use, and permanent storage.
EQUINOR (EQNR)
Norway has a lot of equity at its disposal. Equinor has already started the carbon capture sector and has expanded to 30 countries thus far.
Delta CleanTech (DELT)
One of the first publicly traded carbon capture firms was Delta CleanTech. It focuses on CO2 source capture, utilization, hydrogen production, and ethanol purification. It was founded in the 2000s and deals with CO2 source capture, usage, hydrogen generation, and ethanol purification.
Is carbon capture stocks a good investment?
Carbon capture technology is still relatively new, yet market expectations suggest that it will expand dramatically in the future. This gives investors a chance to participate in the energy transition while investing in an industry with potential.
Are there any carbon capture stocks?
There are now 19 worldwide DAC plants, which capture more than 0.1 million tons of carbon dioxide each year, and a 1 million ton CO2 capture plant is in the works in the United States.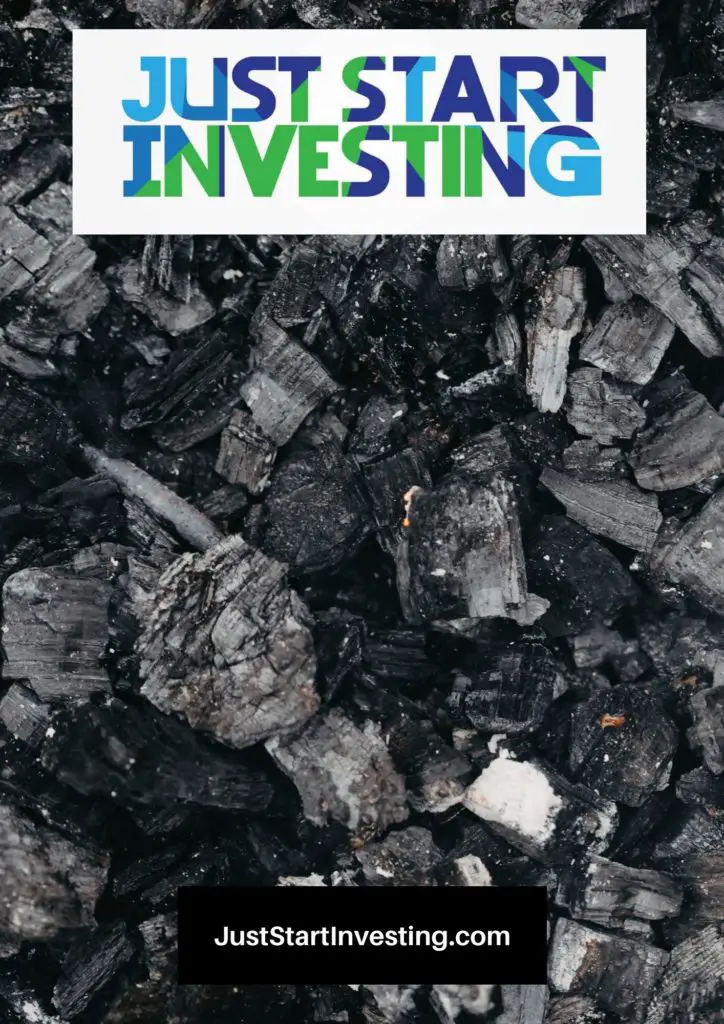 Just Start Investing is a personal finance website that makes investing easy. Learn the simple strategies to start investing today, as well as ways to optimize your credit cards, banking, and budget. Just Start Investing has been featured on Business Insider, Forbes, and US News & World Report, among other major publications for its easy-to-follow writing.