Clair is a startup that hopes to revolutionize the way workers get paid. In the United States, workers get their wages on a biweekly or monthly basis. Even more so, the time it takes for employers to distribute paychecks takes nearly two weeks. 
The current system makes it frustrating for Americans to receive their wages when living paycheck to paycheck. As an example, only "39% of Americans" could pay for a $1,000 emergency. 
The goal of Clair is to solve this problem by proposing a new system where employees can receive the wages earned for the day. Clair does this by introducing a flexible and fast payday payment solution.
In this ultimate review, we will look at how Clair hopes to revolutionize the pay cycle to ultimately benefit the employee.
Who Is Clair?
Clair is a New York-based startup that offers an instant pay service to employees. Founded in 2019 by CEO Nico Simko, with COO Alex Kostecki and CPO Erich Nussbaumer, the company has already raised $15 million in Series A funding. 
The latest round of funding was led by Kareem Zaki from Thrive Capital, who also joined the board of directors at Clair. This is Clair's second round of funding. Combined with the first round, it brings the total funding to $19.5 million.
How Does Clair's Business Model Work?
They promote their services to payroll providers, employees, and employers. Clair offers full-time employees, contractors, and gig workers access to their daily wages once they finish work. Their service, Clair On-Demand Pay, is an employee-first approach that promises companies to "help retain talent through a better employee experience."
Clair On-Demand Pay is a payment solution that any company can integrate and embed into their payroll system. The American company promises that this approach is beneficial for both employers and employees. So let's see how Clair On-Demand Pay works.
How Does Clair On-Demand Pay Work?
Clair On-Demand Pay works by giving employees free instant cash advance on their earnings. Employees who sign up with Clair can take advances based on hours logged into their payroll system. When the next payday comes, employees back automatically with zero fees! 
To help digest how Clair Pay works, we have to look at how they offer their solution to all three members of the pay cycle – the payroll providers, the employers, and the employees. 
Payroll providers are responsible for building a system where employers keep track of employee working hours. This system is fully automated, but it can take up to a month for the clocked hours to process and employees to receive their paycheck. 
The employers can sign up with Clair On-Demand Pay and let the company set up the system by contacting the payroll provider directly. Once the system is up, employers and employees can download an app and enter the payroll system. 
Clair Pay will allow employees to receive a portion of their wages once they clock out of work. Employees gain instant access to a portion of their daily wages from an ATM by using the Clair Debit Mastercard. With more than 40,000 ATMs across the United States, the system is already up and running at a steady pace. The Clair Debit Mastercard can be used to pay for anything from bills to groceries. But one thing that makes Clair so promising is that it is free. When you sign up with Clair, you get access to fee-free ATM withdrawals and free ACH transfers. In addition to the debit card, you also get a spending and savings account and a mobile wallet.
Clair Solves An Existing Problem
Payday loans are a common occurrence in American society. It is fairly common to see lines of people on the 25th of each month before a payday lender. Simko's inspiration is to make that go away. Payday loans are predatory and come with very high fees. For a $100 loan, you usually have to pay a $15 fee. It gets even worse if you miss the repayment date. 
Clair solves this problem by giving employees access to cash for free. The company has come up with a comprehensive banking system where the employee doesn't have to pay to receive their money. Since the service is free, how does Clair gets paid? Clair makes money through interchange fees. The company even pays payroll providers to integrate with Clair. 
So far, Clair has more than 1.5 million satisfied customers. Their debit cards are available in 50 states, and any company can sign up with them. The signup process is simple, and Clair streamlines it. They get in touch with company payroll providers and integrate Clair into the system.
By revolutionizing the way people get paid, everyone wins – says Clair. Payroll providers win by differentiating their payment systems, improving their platforms, and adding new revenue lines. Employers win by giving employees more perks, reducing turnover, and improving performance, while employees win by getting access to no-fee advances and similar banking features. 
Finishing Thoughts
Clair is already making moves in the fintech industry by offering a service that many startups have previously failed to deliver. Revolutionizing the way employees and gig workers get paid isn't anything new. What sets Clair apart is the 1.5 million happy customers who access money without any fees. As the company looks to expand its product line into healthcare and debt repayment areas, expect to hear more from Clair in the future.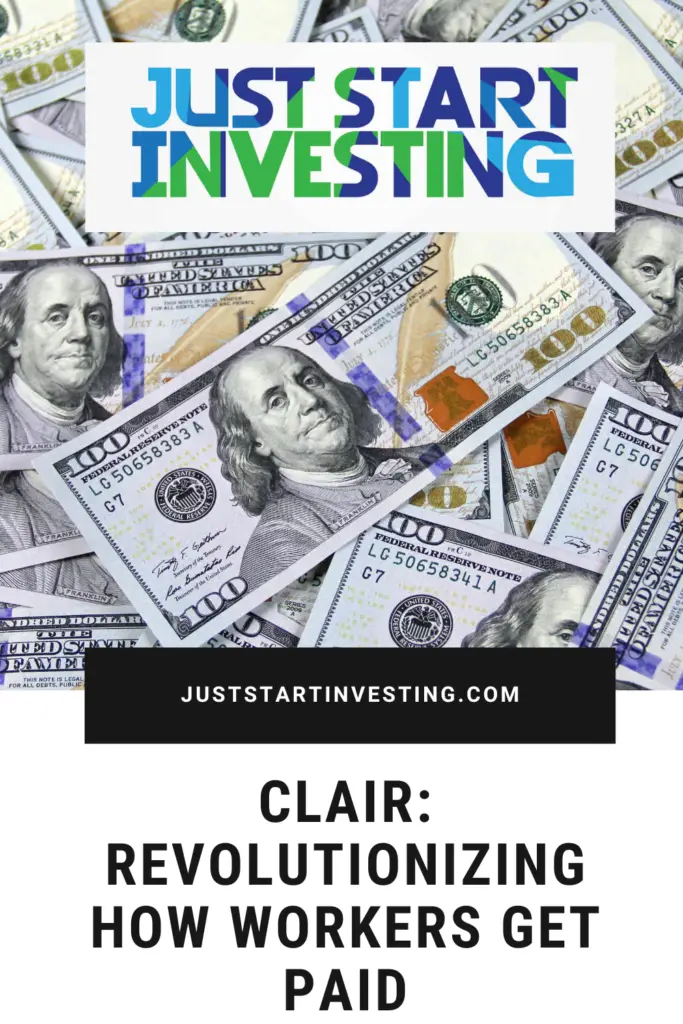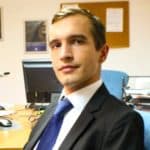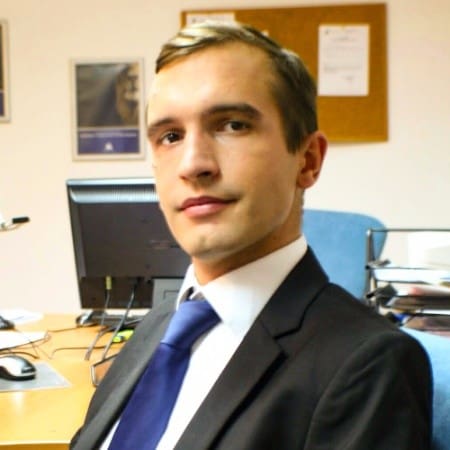 Partner at Vega Capital Management - a private funds management company.
An experienced portfolio manager with 10+ years of proven and reputable track record in investment management and financial analysis. Currently, a partner at one of the fastest-growing private fund management companies in southeast Europe, Kiril has been tending to a loyal international base of client-investors and partners. When he is not crunching numbers and increasing his client's wealth, he reminisces about his Michelin-star restaurant cheffing years and fondness of the culinary arts.