What is a day trade, exactly? A day trade is when you buy and then sell a security on the same day (or sell and then purchase the protection on the same day). If you buy, sell, and then buy another particular stock on the same day, you are not engaged in day trading.
If you have a regular account, the platform will only allow you to make three trades over a five-trading-day period. However, if your account has $25,000 or more of equity, you can make unlimited transactions.
To remain in good standing, you must maintain a balance of at least $25,000 in your standard or gold account at the end of the previous day. This may appear not very easy, but it simply implies that if you wish to day trade on a particular Tuesday, your account value must have been more than $25,000 after the previous trading day, Monday.
If you have less than $25,000 in assets and are trading for profit, your options are severely limited. You should probably avoid the day trading rule if you have less than $25,000 in assets. You can technically day trade with a Robinhood account with more than $25,000 in investments and unlimited trades.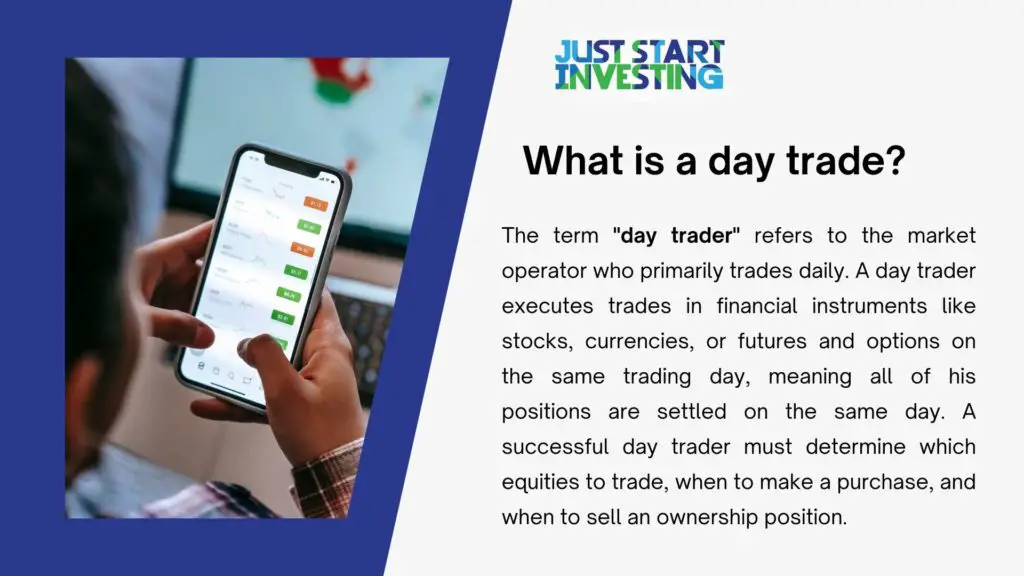 What is a day trade?
The term "day trader" refers to the market operator who primarily trades daily. A day trader executes trades in financial instruments like stocks, currencies, or futures and options on the same trading day, meaning all of his positions are settled on the same day. A successful day trader must determine which equities to trade, when to make a purchase, and when to sell an ownership position.
What Is Day Trading on Robinhood?
When Robinhood first entered the brokerage business days, it exploded. They were the first large brokerage to provide commission-free trades transaction, and their stock trading Robinhood app is exceptionally user-friendly. With such a significant competitive advantage, Robinhood was able to gain a large market share among millennials, who are traditionally difficult for large firms to attract.
The Three Types of Robinhood Accounts
Three different brokerage accounts are available through Robinhood Financial, each tailored to your investment objectives and requirements.
Robinhood Instant –
Robinhood Instant is the default brokerage account you'll be given when you create a new one. You will get immediate deposits (up to $1,000) and extended-hours trading with Instant. You'll also be able to trade unsettled funds, so you won't have to wait for your funds to clear when you sell securities. If you're qualified for options trading, you'll be able to make option bets that require a margin account. However, with a regular report, you won't be able to purchase equities on credit (what's known as "margin investing" in the past).
Customers who deposit with a broker usually start with an Instant account, which is a margin trading account, so that they may access funds before settlement and place options trades if they are permitted. Whether you've never taken out a loan on your account, it's still considered a "margin" account from a regulatory standpoint. The difference in rates will show on your yearly tax forms and monthly account statements.
Robinhood Gold –
A Robinhood Gold account is similar to a Robinhood Instant account, but it allows you to use margin investing and more extensive immediate deposits. Customers can access funds before settling with a Gold account, as they may with an Instant account. If you're able to establish an options trading account, you'll be able to execute options trades that need a margin account. You may also use Bitcoin to borrow money and business on margin by using Gold. You may also utilize margin investing with Gold if you qualify, giving you access to borrowed funds for trading. Even if you don't have margin investing switched on, there are certain limited circumstances in which you may still borrow or use margin.
Robinhood Cash –
You may use Robinhood Cash to receive immediate deposits of up to $1,000 with your cash account. However, you won't have instant deposit access to any amount above $1,000, and you won't be able to trade with funds from securities you've sold that aren't yet settled. You can switch to Robinhood Cash from Robinhood Instant or Gold.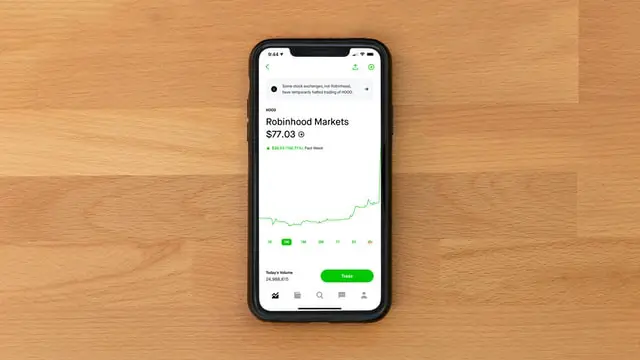 How to Use Robinhood for Day Trading
It's essential to understand how to avoid and deal with these trades before they occur since they may be difficult and inconvenient. If you go over your day trade limit, you'll be eligible for a day trade call. Your specific day trade limit is calculated based on a particular beginning of day value, found in the Margin Investing section of the account tab as "Today's Day Trade Limit." Note that your trading limit will not change throughout the day.
Robinhood Day Trading Limit
Your day trade limit is determined at the start of each trading day. It's based on the money in your brokerage account and the overnight trades maintenance requirements for the equities you own. The maximum amount you may trade will be more significant if you have more cash than equities or own stocks primarily with low maintenance requirements.
You may locate your day trade stocks limit in the app by following these steps:
To access your account, go to the bottom right corner and select "account."
Check your entire investment settings.
To discover your day trade limitation, scroll down on how many day trades total on the section.
You can raise your day trade amount by putting money down, but you cannot do so by selling shares.
Receiving a Day Trade Call
To begin, keep in mind that you won't be able to get a day trade call unless you've been flagged as a pattern day trading for the previous 90 days. You'll be called if you're a pattern day trader and go over your day trade counter limit. You have five trading strategy days to resolve the call, and you will be prevented from day trading during that time.
You will remain restricted from day trading for 90 days if you don't resolve your day trade call by the indicated deadline. In addition, you'll be prevented from buying anything for 90 days if you day trade while in a day trade call.
Resolving a Day Trade Call
You may handle your day trade call by putting the amount shown in the day trade call email on the in-app card and in your account menu. You can withdraw your money after the typical 5-day settlement period, but if you take out funds during an active day trade call, it will increase the call price.
Remember that you have five trading days from the day the call was given to deposit the required amount. Otherwise, you'll be prevented from day trading for 90 days. If a day trade call has gone past due, you may still deposit funds to resolve it at any time, but the 90-day ban on day trading persists.
Day Trading Fees on Robinhood
Robinhood charges a fee for every share that is purchased. Except for 50-share purchases, we pass on this charge to our clients. The Trading Activity Fee is $0.000130 per share (equity sells) and $0.00218 per contract (options sells). This charge is rounded up to the nearest penny and may not exceed $6.49 in any case.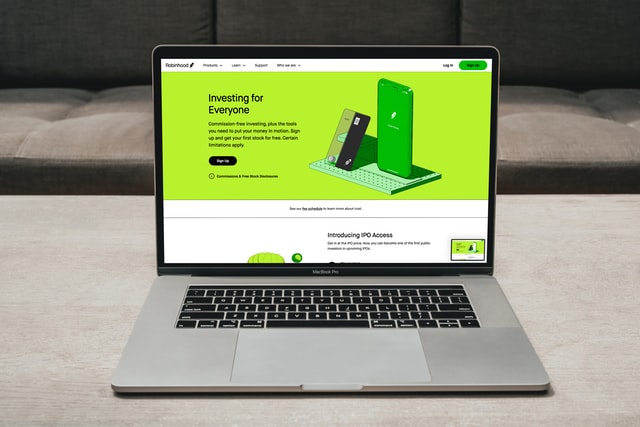 Pros and Cons of Day Trading on Robinhood
The Pros
Robinhood is a commission-free trading app available on iOS and Android. It was one of the first platforms to offer stocks without commissions.
Accessible. Many investors say that Robinhood's platform is simple to navigate.
Instant payments. Robinhood Instant accounts provide instant access to instant deposits of up to $1,000.
The Cons
Robinhood was unreliable in 2020. In 2020, the company had several service outages. 
There is no way to conduct an in-depth study or selling stock analysis using the platform's limited capabilities; therefore, day traders will be unable to do so.
Customer service is limited to email. 
Margin requirements limit your leverage. You'll need at least $25,000 in your Instant or Gold account to trade with power, which many day traders use. Day traders will have difficulty getting started with Robinhood since it requires a minimum of $100,000 in assets.
Frequently Asked Questions
Is Robinhood the Best Broker for Beginners?
Robinhood is the first company to offer a no-commission brokerage. However, it is still a great place to start for novices since they may invest in equities, ETFs, and options with nothing but fees.
Can I make money on Robinhood?
You can generate money on Robinhood by keeping trading stocks that pay dividends. You may then reinvest the dividends to earn compounded interest. You may also make money by asset appreciation. This is referred to as selling something at a higher price than you paid for it.
Is Day Trading Illegal?
Day trading is neither illegal nor disloyal. Day trading, however, necessitates the use of complex trading methods and should only be attempted by experts or seasoned investors. Unfortunately, most retail investors do not have the time, money, or knowledge it takes to become a day trader and keep it up for long.
What is Robinhood Pattern Day Trade Protection?
The Alert on the upswing of a new trading session alerts you when you've made three-day trades and are about to make your fourth-day trade. If you do not wish to be labeled a pattern day trader, you can proceed with your business or cancel it.
How Much Money Do I Need to Day Trade?
The legal minimum balance for day trading equities in the United States is $25,000. If the account's balance drops below that level, day trading is prohibited until a deposit is made, bringing the total to $25,000 or more.
Bottom Line
Robinhood has its place in the finance industry, but its competitive advantage erodes with each passing day. The brokerage industry reduced its commissions to zero, making it difficult to justify using Robinhood over one of its rivals.
High-quality charts, screeners, and programmable hotkeys are required for day traders. Robinhood markets do not provide any of these. The site is ideal for beginners since it allows you to trade the free stock market from the comfort of your own home. However, if you have any trading expertise, moving on as soon as possible makes sense.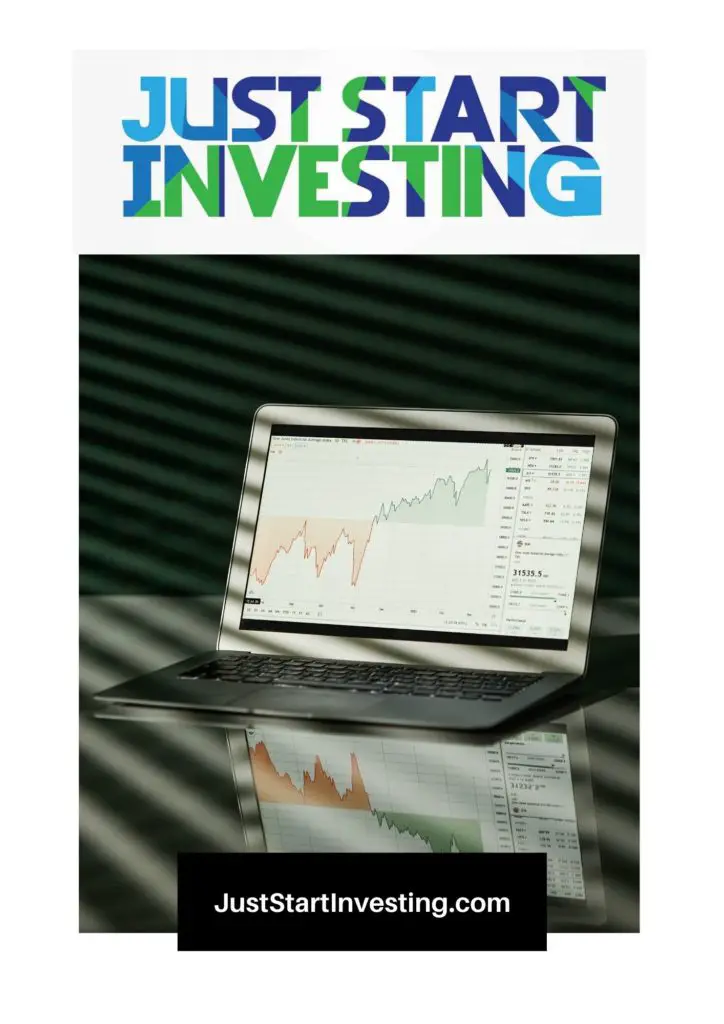 Just Start Investing is a personal finance website that makes investing easy. Learn the simple strategies to start investing today, as well as ways to optimize your credit cards, banking, and budget. Just Start Investing has been featured on Business Insider, Forbes, and US News & World Report, among other major publications for its easy-to-follow writing.