Webull is a leading stock trading platform for stocks, ETFs, and options that many investors have discovered. The platform was created for intermediate and advanced traders because it offers charting tools and research features.
Some traders may ask if Webull is optimized for day trading style with its feature-rich platform.
Yes, you may day trade on Webull. However, it would be best if you understand some factors about day trading on Webull or any other financial platform before beginning.
What Is Webull?
Webull is a popular commission-free stock and ETF trading platform.
Webull was created by financial specialists who wanted to offer a more exciting user experience than other popular free trades platform provides. The information on this platform is helpful for traders, including technical indicators, research agency ratings, financial calendars, and more.
The platform's best features include easy access to margin, research tools, and real-time data, making it perfect for active traders. For example, the research and data findings are simple to comprehend and follow, even for those unfamiliar with the financial sector.
Even though Webull contains a wealth of information and data, it maintains an excellent user experience. In addition, the software is attractive and straightforward to use. However, keep in mind that Webull was not built for long-term passive investors. Instead, it's for people who are constantly trading breakouts.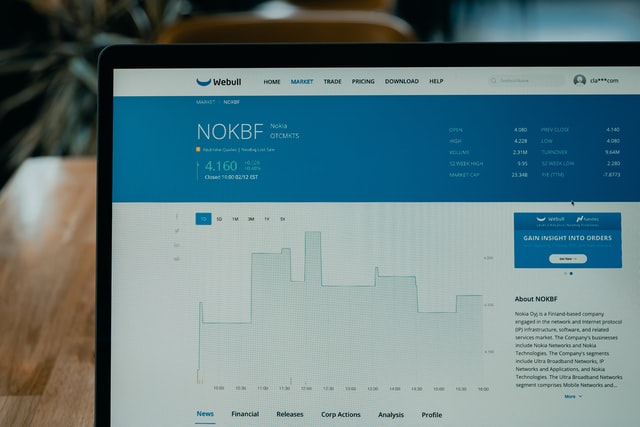 What Is Day Trading?
Active traders who buy and sell stocks and ETFs within the same day or multiple times throughout a single day are known as "day traders."
To begin, we must inform you that day crypto trading is hazardous! It requires a method based on reasoning rather than intuition or "feeling lucky" on any given day.
A short-term investing strategy in which traders attempt to profit from minor variations in market prices on specific equities and ETFs.
It is the polar opposite of a longer-term strategy based on market history, how a particular stock has performed, and how specific businesses have expanded (or declined) in stock price.
Most investors rely on long-term strategies and study market ups and downs frequently to obtain a comprehensive view of what may be a good move.
Traders who trade on a short-term basis are known as roller coaster traders. They constantly watch even the tiniest changes in the price of their assets and take action when they spot an opportunity to acquire and sell. Yes, it is both lucrative and risk-free for many people. Unfortunately, however, it's also an easy way to lose your money.
Can You Day Trade on Webull?
Yes, in a word. Webull allows day trading and has the fundamental tools needed by data traders. Webull is a popular choice among day traders owing to its low trading commissions, support for fractional shares, accessibility from desktop and mobile devices, and tools for technical analysis.
However, you should know a few things before getting started with Webull day trading.
How to Day Trade On Webull?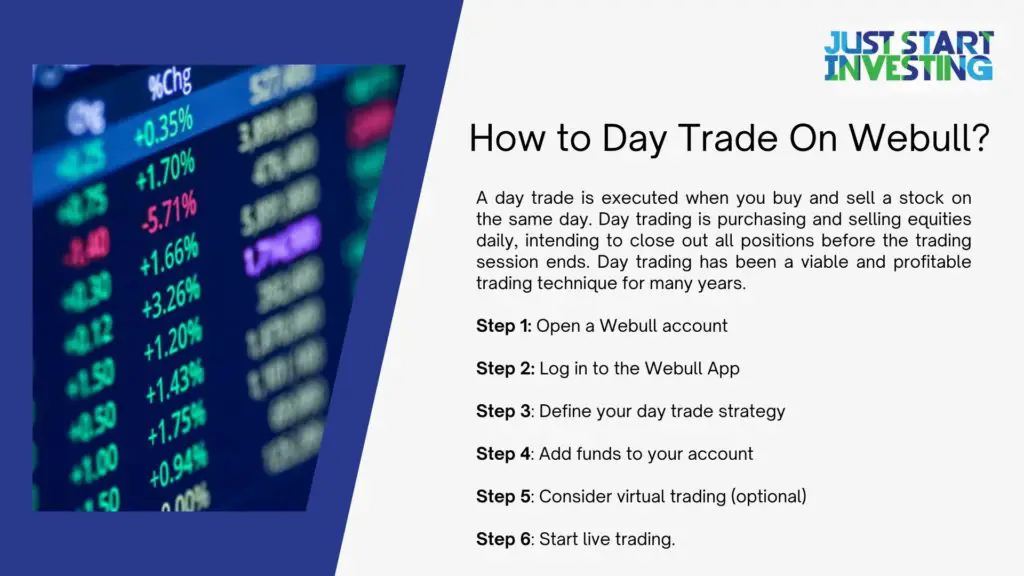 A day trade is executed when you buy and sell a stock on the same day. Day trading is purchasing and selling equities daily, intending to close out all positions before the trading session ends. Day trading has been a viable and profitable trading technique for many years.
Step 1: Open a Webull account
You'll need to create a Webull trading account to begin day trading. You can create an account using either your smartphone or a personal computer. In addition, new investors may open an account using a paper trading tool, which allows you to practice trading with virtual currency.
To receive a verification code and enter a password with at least eight but no more than 20 digits, you'll need to create an account on Webull by entering your email address. After you've received and entered your verification code, a Webull page will describe their extra insurance coverage for clients and the investor protection provided by the Securities Investor Protection Corp. (SIPC).
Step 2: Log in to the Webull App
You may now access Webull's trading software using your email and password combination or phone number if you've linked your mobile device to the service. Webull is also giving away commission-free trading in 3-month membership to its Level 2 market data service to those who meet specific requirements.
Just click the button on the right side of the screen that says "Unlock Trading" once you've logged into Webull's trading platform." Before funding a trading account, US-based traders must confirm their identities.
You'll be asked to submit photos of both sides of your driver's license. Then, you can open a bank account with a valid United States passport, a Social Security number (SSN), or an Individual Tax Identification Number (ITIN). For example, if you are a US citizen, you can create an account with an E1, E2, E3, F1, H1B, H3, TN1, O1, or L1 visa.
Step 3: Define your day trade strategy
Choosing the correct day trading technique is all about your personality and style of trading. Following are some of the most common day trading methods:
Scalping: You can utilize a fast-paced scalping approach if you like pulling the trigger frequently. It focuses on taking advantage of little price fluctuations, so you may be comfortable using it if you're a quick-paced scalper. Most scalpers operate for a short period and then liquidate as soon as their position begins to produce a profit. They're also sometimes taken right away to minimize the chance of additional losses.
Breakouts: This technique may be more suited for those who are more patient. It requires a grasp of technical analysis. Breaking out of a trading position is generally the case after a chart pattern has been broken on the price chart.
News trading: Market activity is frequently sparked by financial news. For example, a firm releasing an earnings report or an oil exploration firm announcing an oil discovery produces a news event that may impact the stock's price after the announcement is made and even before there is a discussion about it. Other news items, such as macroeconomic reports and economic indicators, can influence the market and move stock prices.
Step 4: Add funds to your account
Once you've created a trading account, either option may be chosen:
ACH transfers –
When you add funds to your Webull account, ACH bank transfers are activated. To establish a Webull account with this plan, you must give the company your bank account and routing numbers. After receiving your information, Webull makes two micro-deposits of under $1 to your bank account to verify that you are authorized to use the account and access its activity.
After you've been accepted, you'll be able to make an ACH transfer, which may take up to 5 business days. Once you've started the deposit, Webull allows you to utilize a portion of it for trading straight away. The daily deposit limit for each account with Ewall is $50,000 per day via the ACH transfer method.
Wire transfers –
To fund an account, Webull accepts domestic and international wire transfers. An $8 deposit fee is charged the first time, followed by a $12.50 fee for each transaction if the amount is less than $25,000. Webull waives their fees for deposits of $25,000 or more. Make sure you check with your bank since most banks also charge a fee for outgoing wires. Also, keep in mind that no third-party cables are accepted. Domestic wire transfers take up to 2 business days, while international wires take five business days to complete.  
Step 5: Consider virtual trading (optional)
Webull's paper trading service is a fantastic hands-on approach to obtaining the trading experience you need if you are new to day trading. By utilizing virtual money in Webull's free paper trading feature account, you may invest and trade stocks with no financial liability. Create a practice trading account for your strategies and money management processes. You may also test your trading plan in this environment.
Step 6: Start live trading
The stocks you choose to day trade when you begin live trading in a funded account entirely depend on your study. If you're going to utilize fundamental analysis, you might start by picking the stocks of firms you are already familiar with. For example, if you've worked in the semiconductor industry before, you might want to trade stocks involved in manufacturing semiconductors.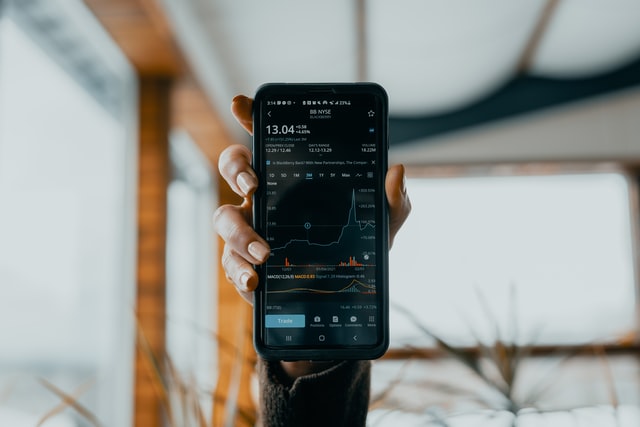 Pros and Cons of Webull Day Trading
Webull is a relatively new online discount stock brokerage founded in 2017. Last public numbers, which were released in November 2020, showed that they had over 11 million users in just under four years, putting them among the world's largest digital wallets! So, with Webull's quick rise in popularity, are there any benefits or drawbacks?
The Pros
You are becoming a member of over 11 million individuals by joining Webull. Webull is one of the largest stock trading communities on which you can participate by visiting their App's "community" page.
One of Webull's strengths is that it began as a zero-commission brokerage, appealing to investors with smaller trading accounts. You will not be charged commissions if you buy and sell equities, ETFs, or options.
It's worth noting that Webull does not charge platform fees nor any account maintenance expenses, both of which are famous costs on other brokerage platforms.
To stay with the "free" theme, Webull allows you to build a free trading account that gives you full access to stock market prices (quotes), news, and their "community," and even enables you to compile watchlists of your favorite stocks.
 Furthermore, the company provides virtual trading costs. This allows you to test out various methods while also learning when it's best to enter and exit a trade without putting money at risk.
The Cons
There is no live chat or phone assistance. This implies that there is no immediate support or calls for help. Authorization is only accessible by email. Although they respond within 24 regular trading hours, it's a long time to wait when you are actively trading!
There are certain limitations to what may be traded on their platform. For example, they currently do not allow OTC (also known as penny stocks), low-priced stocks worth less than $1, or firms with a market cap of less than $10 million to be traded. These firms are riskier, with less government regulation, but the majority of the other online brokerage businesses enable trading in these equities. 
The website does not allow marketable bonds or mutual funds. So when you subtract out the securities that Webull doesn't allow you to trade, you're left with around 5,000 possibilities.
App Store and Google Play are overflowing with favorable feedback for Infolab's program. It has almost 5-star ratings on both Apple and Google platforms. However, their software has a learning curve that might be daunting to some users. Nevertheless, there are plenty of videos on the internet to assist you through the program, so don't be in a rush.
Webull Day Trading Fees
Even though Webull does not charge commissions, you will be responsible for certain FINRA and SEC costs.
FINRA fees: The cost of a limit order is $0.000119 per share, on stock purchases only, with a minimum of 1 cent and a maximum of $5.95.
SEC fees: The commission on stock sales to produce a 1 percent profit is $13 per transaction or $1 million.
Webull margin rates are almost comparable to those of most other US brokerages. However, they are notably greater than Robinhood's.
Said, trading on margin entails borrowing funds from the online broker and utilizing the funds to purchase more shares than you could with your cash account balance alone.
You must, however, reimburse the loan with interest. The margin account rate is the interest rate, and it may account for a significant portion of your trading expenses.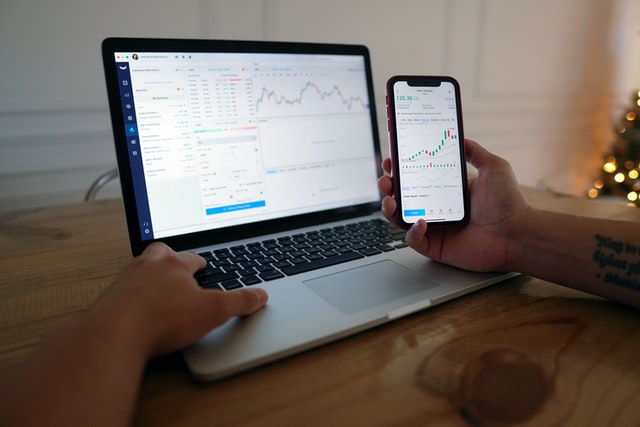 Final Verdict
The online brokers will open the door for you to trade, offering excellent margin rates. However, if you want to conduct limitless day trades, you'll need a net account value of at least $25,000. In addition, you will be limited to three days of objective trading signals, each five business days if you are not.
It's vital to think about your objectives before deciding whether or not today's trade on Webull. Trading capital in such fast timeframes is exceptionally hazardous and requires a lot of discipline. The Webull platform allows day trading, but you may get better results by taking a long-term approach to investment.
Frequently Asked Questions
Can you buy and sell stock the same day on Webull?
Yes, Webull's mobile App allows consumers unlimited day trades – the practice of buying and selling the same security on the same day.
Is Webull paper trading free?
Certainly, Webull is a trading platform with potential as a starting ground for novices and those with extensive expertise. There are no trading commissions on the forum. In addition, several other transactions do not incur any fees.
Can You be Profitable as a Day Trader?
It's not unusual for day trading to be unsuccessful, but it is possible to make a profit. For example, investors may profit handsomely by predicting stock movements and striking them rich with precise market timing.
What Qualities Make A Successful Day Trader?
Personal independence
Individual traders and day traders (or, better yet, Bette, individual traders) must be driven to improve their financial and personal well-being since they may operate from the comfort of their homes. If you enjoy a strict office environment, you may have trouble adjusting to the self-starting aspect of this business.
Decisiveness
It's crucial for day traders to be cautious, quick-witted, and decisive since the market can change in seconds. Day traders can read new circumstances rapidly and respond appropriately because they have prior expertise. There's not a lot of room for second-guessing.
You should be strategic
Many successful traders have come through our doors. Unfortunately, we've seen several people who were not as fortunate. It's crucial to be strategic. In this, you should make judgments based on the entire picture.
Inquisitive
As a trader, it is critical to be interested at all times. When you trade with your capital, it's essential to ask questions about various possibilities before doing so. The goal is to think things through before making judgments.
Persistence and discipline
Because day traders don't have bosses who constantly tell them what to do, they must stay on task during trading sessions and dedicate extended after-hours research and preparation time. As a result, they stick to more profitable trades technique until it stops working, at which point they abandon it.
Be Patient
Patience is a requisite attribute. You have no chance of succeeding as a trader if you don't have patience. This is because the thesis is unrealized until they have been developed.
Interest and inclination
Day traders are often enthusiastic about the financial markets long before starting their own companies. As a day trader, you'll fit in if you're inclined to follow selling stocks, bonds, commodities, and other investments. On the other hand, if you aren't interested in finance or business, you may have a hard time.
Experience and familiarity
Traders with a natural inclination to follow the market have an edge, but there's also something for long-term expertise.
What Are Pattern Day Trader Rules?
Regulators implemented limit settings to prevent unskilled traders from engaging in pattern day trading with excessive leverage. The FINRA rules do not prevent trading; instead, they assist traders in avoiding being overleveraged and suffering significant losses.
Once you're labeled a pattern day trader, you must maintain at least $25,000 in your brokerage account. However, you may also use a mix of cash and qualifying securities to reach the $25,000 threshold.
You must wait until your account has at least $25,000 in equity before day trading if your equity falls a penny below that amount. Brokers generally lock the account as soon as this rule is broken. However, the lockout time varies. It all depends on the broker's policy.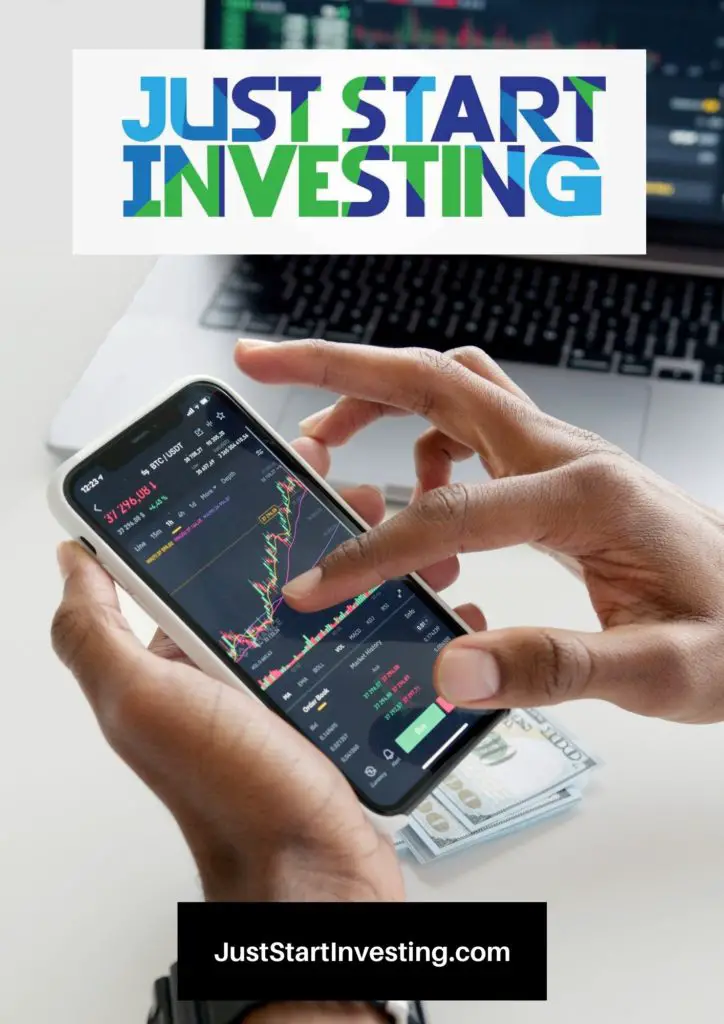 Just Start Investing is a personal finance website that makes investing easy. Learn the simple strategies to start investing today, as well as ways to optimize your credit cards, banking, and budget. Just Start Investing has been featured on Business Insider, Forbes, and US News & World Report, among other major publications for its easy-to-follow writing.