People often ask how much is 6 figures in salary terms. A 6 figure salary falls between $100,000 and $999,999. Whenever people talk about this term, they usually refer to annual income. Depending on where the salary falls in the beforementioned range, a 6 figure salary doesn't mean you're wealthy. However, IBISWorld says, "only 31.6% of Americans earn a six-figure salary." Although, most of them earn in the low range. That means there are plenty of people making less than $100,000 or near the $100,000 mark. 
So that begs the question, is a 6 figure salary enough to live a normal life? While earning six figures puts you near the top 30% of income earners, there's quite a difference between a low and high six-figure salary. In this guide, we will explain how much is 6 figures, whether it's enough to live a normal life, and ways to achieve it.
How Much Is A Figure?
A figure is a number, and in salary terms, this number refers to a person's annual income.  Annual income is all the money you earn through your job, business, investments, or other ventures. You might hear terms like 5 figures, 6 figures, 7 figures, and even 8 figures all the time. The table below shows the annual income range for some figures.
| | |
| --- | --- |
|   5 Figures | $10,000 – $99,999. |
|   6 Figures | $100,000 – $999,999 |
|   7 Figures | $1,000,000 – $9,999,999 |
|   8 Figures | $10,000,000 – $99,999,999 |
How Much Is 6 Figures?
6 figures is salary in the $100,000 to $999,999 range. The six-figure range is further divided into three categories – low, medium, and high range. While there is no official number for each category, all three categories can be easily summarized with the following:
| | |
| --- | --- |
| Low range six figure salary | $100,000 – $399,999 |
| Medium range six figure salary | $400,000 – $699,999 |
| High range six figure salary | $700,000 – $999,999 |
Is A 6 Figure Salary Enough?
Yes, a 6-figure salary is enough to live a normal life. However, a six-figure salary might not be enough for some people. Earning a 6 figure salary is the dream of many people, as "70% of the US population lives paycheck to paycheck." That makes a six-figure salary highly desired.
What earning six figures allows you is more freedom to achieve financial goals. An annual salary of $100,000 breaks down into a monthly income of around $8,333. The average monthly income in the United States is $5,780. That puts you well above the average. With extra budget room, you can invest and save to improve your financial situation. Popular investment options include real estate, stocks, bonds, and even cryptocurrencies.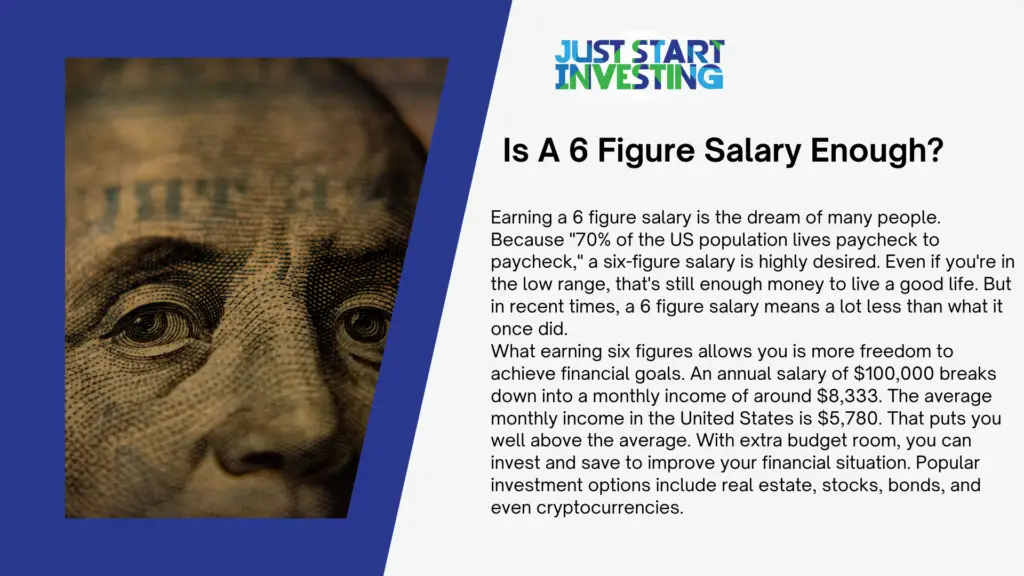 Even if you're in the low range, that's still enough money to live a good life. More so, a salary in the range of $50,000 and $70,000 is enough to live a normal life in a metropolitan area. So by earning six figures, you're well set for more than a normal life. To achieve this level of income, a career change might be on the horizon. You might find success with some high-income professions if you're looking for a career change. Here are examples of professions that earn 6 figure salaries: 
| | |
| --- | --- |
| Profession | Annual Salary |
| Airline Pilot | $160,970 |
| Lawyer | $129,156 |
| HR Manager | $121,230 |
| Dentist | $164,340 |
| Senior Software Developer | $110,140 |
| Digital Marketer | $112,020 |
| Petroleum Engineer | $137,440 |
| IT Security Analyst | $103,231 |
| Computer and Information Research Scientist | $125,964 |
Many of these professions require a bachelor's degree and extensive working experience. However, there are plenty of jobs that don't require a degree and only require mastering specific skills. You can read more about the top 3 high-income skills without a degree here.
How To Earn A 6 Figure Salary?
No doubt many of these professions are highly sought-after. So to get there, here is a list of the best ways to earn a 6-figure salary.
Take A Look At Yourself
Before thinking of a career change, you need to go through a self-evaluation process. This will help you evaluate yourself and figure out what your strengths are. In addition, you can figure out what your drawbacks are and what you're most passionate about. Going through the self-evaluation process makes it easier to determine which career path to go down.
Educate Yourself
Most six-figure salary jobs require a bachelor's degree. But that doesn't mean there aren't jobs out there that help you achieve this income level without a degree. The next step is to determine which path to go down. Education is important in any field. Obtaining the necessary knowledge to perform a role can take a few months or a few years. If you already have a degree, improve your skills by completing training courses and obtaining qualifications. 
Perform Exceptionally 
A career change doesn't necessarily equivalate to a six-figure salary. Each job has a minimum, average, and maximum earning range. You will likely start at the bottom and work your way to the top. To do that, you need to have a good work ethic and perform exceptionally. With time, your superiors will take notice of your hard work, and you'll start moving through the ranks.
Know How to Negotiate
Being an excellent negotiator is a must in many fields of work. For others, it's a bonus. But you will find it more difficult to achieve a 6 figure salary if you don't demand what's best for you. Negotiating is a skill that equips you with the knowledge of knowing when to demand or seek a promotion. As such, it's important to highlight instances of exceptional work ethic and performance. 
Never Stop Learning
We learn something new every day. In any field of work, it doesn't hurt to know a few new things. Upskilling will come in handy when looking to advance your career. To upskill successfully, you can take a course, specialized training, or even pursue that bachelor's degree. 
Do Something Else On the Side
Your job shouldn't be the only income stream. Doing something on the side will help you get to the six-figure salary mark. You can do anything from having a side hustle to investing and saving. Investing and saving present the opportunity to earn passive income. Starting a side hustle or side business, on the other hand, requires more effort. In addition, it takes more time for a side business to become profitable. 
Conclusion
This guide hopefully answers the question of how much is 6 figures. Earning a six-figure salary is more than enough to live a good life. But you shouldn't rely on your job as the only income stream. In addition, a career change will help you achieve the desired salary range. All that's left is for you to follow the short guide on how to get there.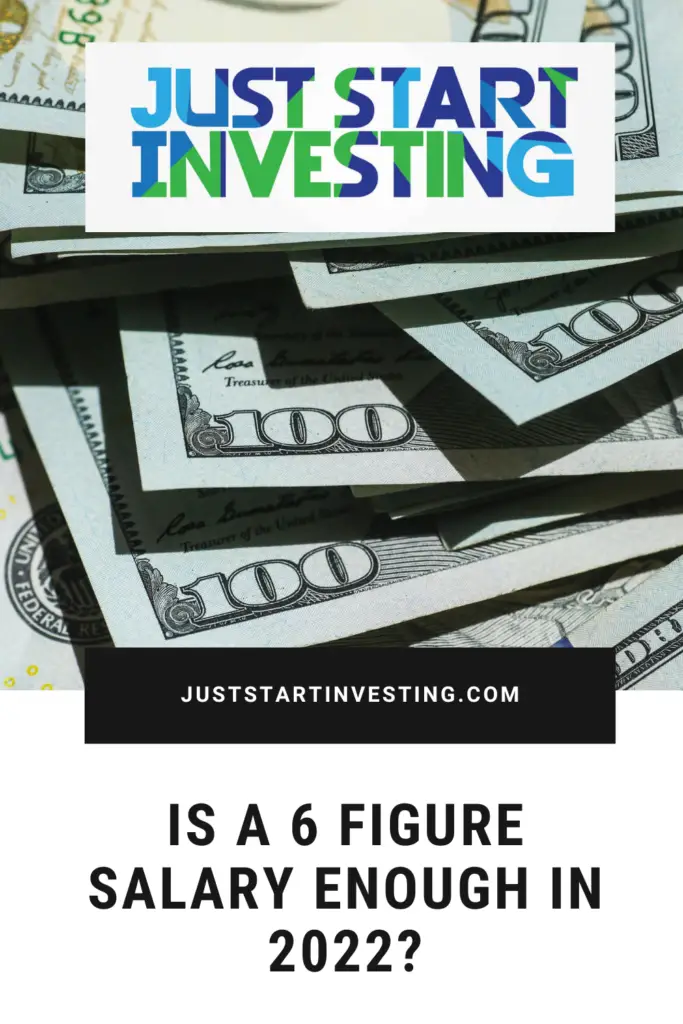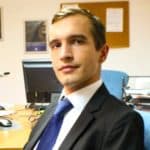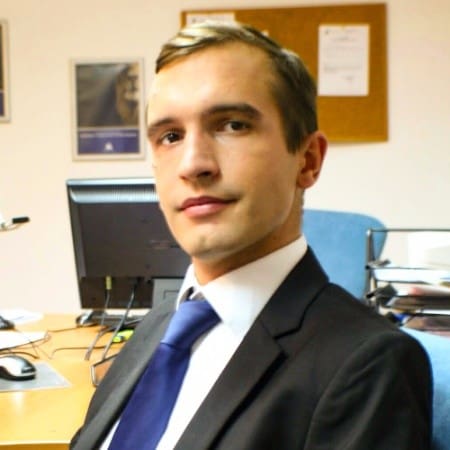 Partner at Vega Capital Management - a private funds management company.
An experienced portfolio manager with 10+ years of proven and reputable track record in investment management and financial analysis. Currently, a partner at one of the fastest-growing private fund management companies in southeast Europe, Kiril has been tending to a loyal international base of client-investors and partners. When he is not crunching numbers and increasing his client's wealth, he reminisces about his Michelin-star restaurant cheffing years and fondness of the culinary arts.