When searching for jobs that make 100k a year, the internet can be quite resourceful. While a college degree can help you land a well-paying job, not everyone has one. Thus, you need to develop certain skills that help you land a 6 figure job without a degree. High income skills without degree aren't difficult to come by.
These skills are in demand and well worth your time. Consider developing these skills as they are indeed skills that make money without a degree. So with all that said, let's look at what high income skills mean and what the best ones without a degree are.
What Are High Income Skills Without Degree?
As the name probably suggests, high income skills without degree essentially mean they're skills that don't require a college degree to learn. The whole point of developing these skills is to help you land jobs that make 100k a year or more. The benefit of developing these skills is that you don't need to invest four or five years of your life to get a college diploma.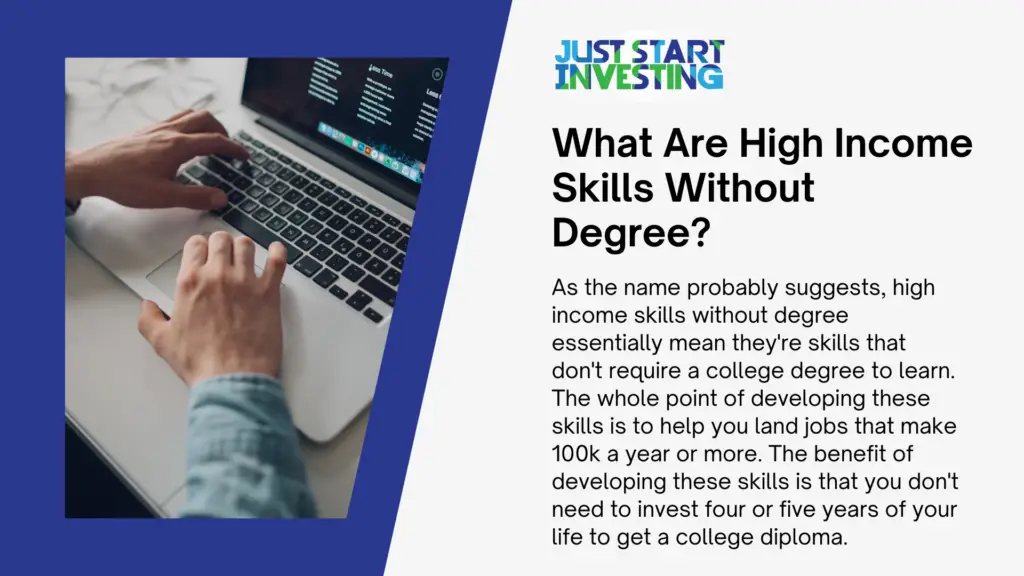 As such, you can develop these skills on your own at home. By using the internet as a mode of learning, you'll be investing in your future. We also want to point out that high income skills are in demand and essential for you to learn. Whether you want a career change or work on yourself, these skills absolutely pay off.
So with all that out of the way, let's learn what are the best high income skills without a degree.
1. Graphics Design
Graphics design is one of those high income skills without a degree that anyone can master. As we move more and more towards the digital world, graphics design will be more and more in demand. With all that said, graphics designers have no shortage of employment options. From freelancing to a full-time job in a company, the options are plenty.
If you're good at it, you can even start your own graphic design businesses where you will be offering your services to companies. According to Glassdoor, the average graphics designer makes $50,220 a year. The job pays as low as $33,000 and can go as high as $76,000. But if you launch your own graphic design company, you can easily land a six-figure salary.
2. Coaching
Coaching is a broad term and can mean any number of things. But in short, it means offering your services for the purpose of "coaching" individuals or companies on various subjects. In this day and age, you can be a coach in the following industries:
•         Sports
•         Physical training
•         Professional development
•         Leadership
•         Business
•         Personal Relationship and more
The best thing about this skill is that you don't need to show a college degree to make a six-figure salary. Most coaches are their own bosses, meaning you can make quite the bank if you're good at it. What's even more interesting is that you can coach businesses and individuals in person or do it virtually.
Virtual coaching is on the rise due to the pandemic. As such, the virtual coaching industry has grown massively to $15 billion in 2019 and is predicted to rise by a further $7.5 billion by the end of 2021. The average a coach makes is $50,900. It can go as low as $31,000 and as high as $84,000. But, again, these numbers can vary drastically depending on the type of employment. If you start your own coaching business, you can make a six-figure salary a year.
Another thing to note is that you need to be a professional in your sphere of work. Coaches are supposed to help businesses and individuals develop further. But fortunately for you, you can be a master in any field of work even without a degree.
3. Stock Trading
Yet another high income skill without degree is stock trading. You might be surprised to find this skill on this list, but it shouldn't come to anyone's surprise as stock trading has surged in popularity these past few years. According to this CNBC report, stock trading grew in popularity during the pandemic. With people stuck at home, the only thing they could do is play video games and trade stocks.
As such, we're seeing a surge in stock trading experts. But this is quite possibly the most difficult skill to master. While it doesn't require a college degree, you need to understand the industry around it. This means you need to be an expert in markets and economy. However, the sky is the limit when it comes to stock trading. Not only can you make lots of money, but you can even land jobs that make 100k a year.
As a stock trader, you can seek employment as an investment banker, floor broker, financial sales agent, assistant branch manager, and many others. However, you need to show proficient knowledge and impressive numbers to land a job that pays 100k a year without a degree. The degree part certainly hinders your ability to land any job, but be good at it and you don't need to land a job.
You can easily live off of day trading and passive income through buying stocks. That's the beauty of learning the craft that is stock trading.
How To Develop High Income Skills Without Degree?
Now comes the part of this guide where we'll tell you how to develop these skills. Make no mistake; hundreds of other high income skills exist. But to develop these skills, you need to know where to turn.
Everyone is looking for skills that make money. Even more so, everyone is looking for skills to learn that land jobs that make a lot of money. So naturally, the demand for these skills is enormous. But fear not, as the internet is the best place to turn to develop these skills. As such, the internet will be your mode of learnings and researching how to develop these skills. Here are some of the best ways to develop high income skills without degree this year.
Read Books
Anyone can pick up a book on any subject and educate themselves on the basics. But you'll need to read tons of books to learn how to trade stocks or be a successful life coach. Fortunately, people write books all the time. And we're 100% certain you'll find a book that will teach you how to develop a high income skill of your choice. The brilliant thing about books is that you can find them online. Amazon is the best place to shop for hard copies and eBooks.
Online Learning Communities
Another way to develop high income skills without degree is to replace the physical classroom with an online learning classroom. To do that, turn your attention to online learning communities such as Udemy, Skillshare, Coursera, edX, and more.
These communities are more commonly known as online course platforms, and you can find a course on any topic imaginable. Thus, you can learn from experts on subjects and become a pro yourself without a degree. We've heard all kinds of stories of people learning a craft simply through online courses. As such, the numbers for the online learning market are very impressive. Since 2019, the industry has risen from $171 billion to $200 billion. Projections are putting the industry at $375 billion by 2026.
So it's safe to say that you can develop high income skills without degree by joining online learning communities.
Google
If you're looking to develop coding skills, data skills, analytics skills, and even digital marketing skills, Google might be the best mode of learning. We all know Google as a search engine that we use every day. But Google has a plethora of online courses that teach you the basics of these subjects. Just check out Grow with Google to know more about it.
Finishing Thoughts
You can easily develop high income skills without a degree. No longer are we required to finish college to land jobs that pay 100k a year. By focusing on a specific industry, you can develop certain skills that will help you with a career change.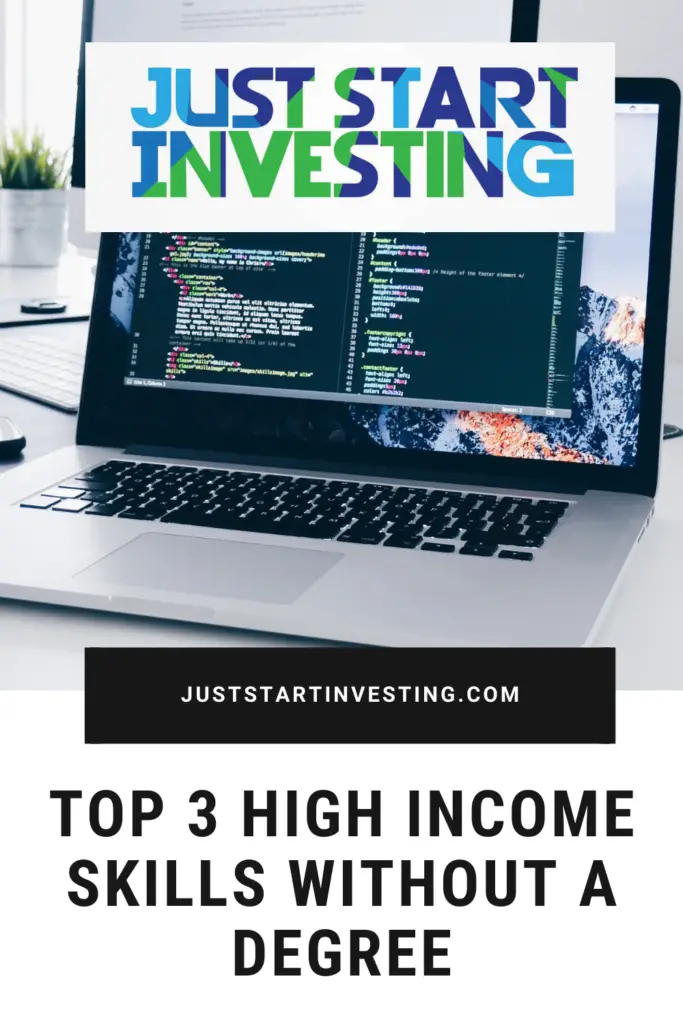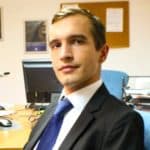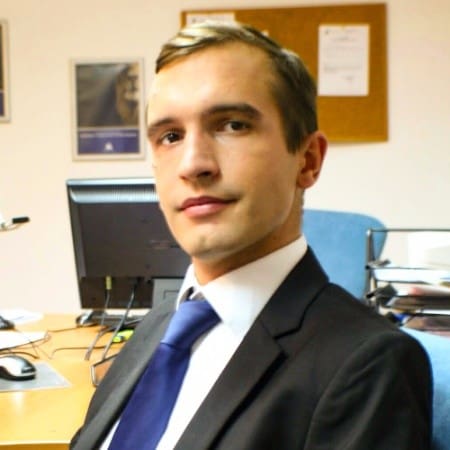 Partner at Vega Capital Management - a private funds management company.
An experienced portfolio manager with 10+ years of proven and reputable track record in investment management and financial analysis. Currently, a partner at one of the fastest-growing private fund management companies in southeast Europe, Kiril has been tending to a loyal international base of client-investors and partners. When he is not crunching numbers and increasing his client's wealth, he reminisces about his Michelin-star restaurant cheffing years and fondness of the culinary arts.