If you're a current or former college student, or anything like me, chances are high that you have debt. I'm sure that you would also love to lower the student loan interest on that debt. Who wouldn't?
With student loan debt statistics for 2019 revealing that 45 million student loan borrowers owe a whopping $1.52 trillion, it's not a surprise that educational debt is a pressing economic and political concern. This is an issue I know personally, having graduated in 2016 with over $55,000 in student loan debt.
Unfortunately, one factor that has contributed to ballooning student loan debt is that it's difficult and expensive to pay down student loans because of interest.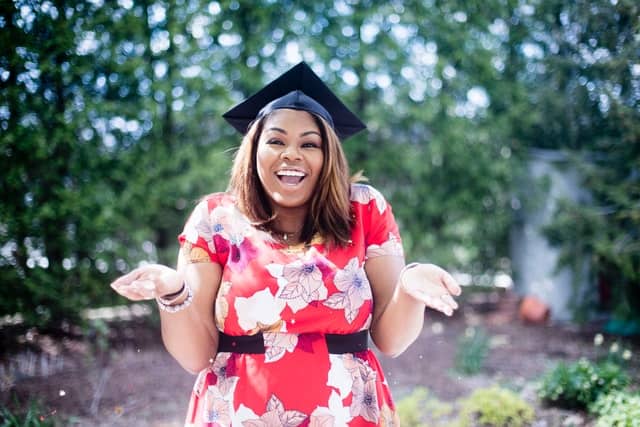 While federal student loan interest rates are lower than rates on most types of debt, interest begins accruing as soon as the loan is taken out on unsubsidized loans as well as on private student loans – yet most students don't begin paying down their debt until after graduation.
This means many young people end up with a much bigger loan balance than they expected at graduation time. And, bigger balances mean paying more interest after graduation too, which makes debt pay down costlier and harder to fit into a budget.
Related Post: How to Avoid Failure to Launch into Financial Adulthood
The good news is, there are ways to lower the student loan interest you pay. Just follow these 4 suggestions to reduce your interest cost so more money goes to principal and so your debt is paid down faster!
And hey, the more money you save means the more money you can invest the easy way.
Below are the tips on how to lower student loan interest.
1. Pay Interest While Still in School
If you are able to make interest payments on your student loan debt while you are in school, this can make a huge difference in the total amount you end up owing after graduation.
By making interest-only payments, you prevent interest from accruing and being added onto your loan balance the entire time you're getting your education. You also won't end up paying interest on the interest, which can happen when unpaid interest is capitalized or added onto your loan balance. 
Say, for example, that you borrow $35,000 at an average interest rate of 5.7% and your loan is in deferment for 36 months so you make no payments during this time. Your $35,000 loan will grow to $40,985 after deferment. Your monthly payment, assuming you're on a 10-year standard repayment plan, will jump from $383 to $448.
Obviously, if you can afford to do it, it's worth paying the interest while in school so this doesn't happen to you. Consider a part-time job to make at least enough to cover these interest costs –your post-graduation self will be very grateful for your efforts.
2. Refinance Your Student Loans to Lower Your Rate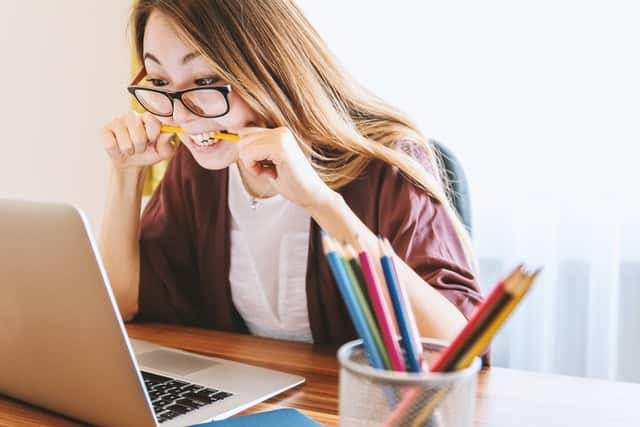 Another great way to reduce the student loan interest that you pay is to lower the interest you're being charged on your loans. You may be able to do this by refinancing.
Refinancing means you get a new loan and use it to pay off existing student debt. If the new loan is at a lower rate, the interest you pay will be much lower and your monthly payments can drop. Personally, I refinanced my student loan debt twice since graduating. I was able to lower the rate on my private student loans from above 9% to below 4%.
Say, for example, you owe that $35,000 at an average interest rate of 10% and you have 10 years remaining on your repayment schedule. If you can refinance to a new loan at 7% that also has a 10-year repayment schedule, you could drop your monthly payment from $463 to $406 and you could save a total of $6,738 in interest costs.
If you refinance federal student loans, you give up flexibility in payment options including generous policies on deferment and forbearance as well as the ability to choose from different payment plans including those pegged to income. You also give up the possibility of having any portion of your loans forgiven through various federal programs. You need to carefully weigh the cons before deciding to refinance federal loans. You should not refinance federal student loans if you plan on using your federal student loan protections. These downsides don't exist with private student loan refinancing though.
Refinancing any student loan will save you only if you can qualify for a lower interest rate than you're currently paying. According to LendEDU.com, student loan refinancing rates currently range from 2.49% to 9.99%. You'll need good credit and proof of sufficient income to qualify for a low rate refinance loan. A cosigner may also be able to help you qualify and help you get a loan at lower rate. 
3. Make Extra Payments
Paying extra to your student loans can also help you to reduce interest. That's because extra payments mean you pay back your debt more quickly, thus paying interest for a shorter period of time. The larger your extra payments, the more you can save.
Related Post: Broader Lessons from the Debt Snowball Method
Say, for example, you owe $20,000 in student loans at an average interest rate of 7% with a 10-year repayment term. Your monthly payment would be about $232. If you could pay an extra $200 per month towards your loans, you'd be able to get your loan paid off in 55 months instead of 120 months – which is just about half the time. You'd save a total of $4,719.30 in interest, reducing your interest costs by almost 60%.
You just have to be sure to consider the opportunity costs of these extra payments, and if you would rather invest in index funds instead.
4. Be Strategic About Loan Repayment
You can also minimize the student loan interest you pay by being smart about which loans you pay back first. If you have some loans at a much higher interest rate, devote as much extra money towards paying those as you can while making only minimum payments on your other debt.
This is an obvious tip that can go a long way!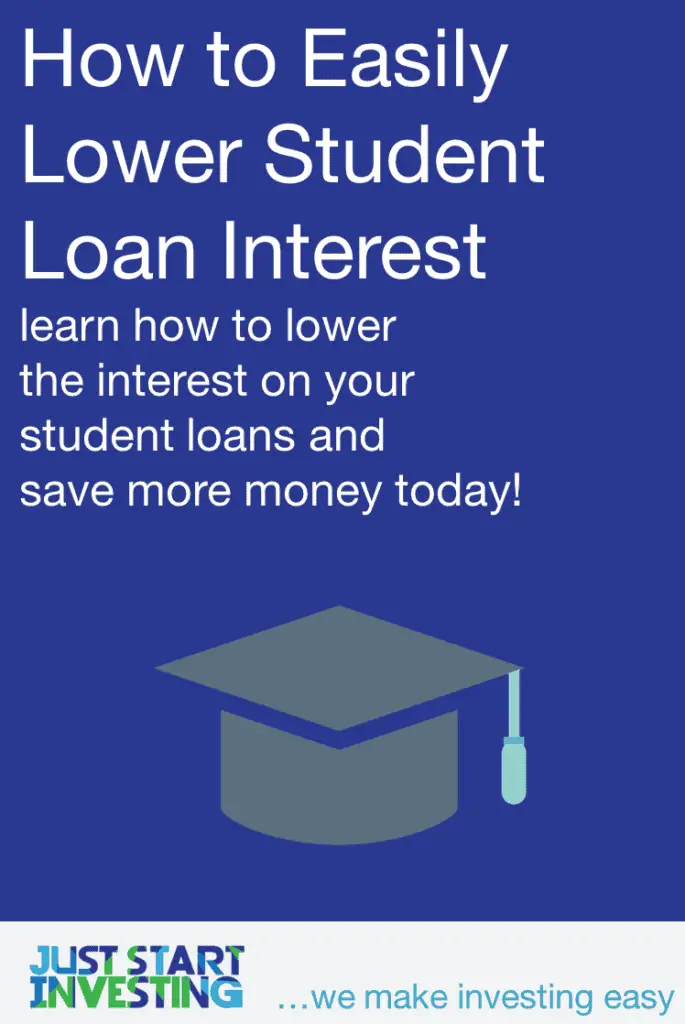 Reducing Student Loan Interest Costs is Possible
All of this is to say – you can do it!
If you adopt one or more of these 4 tips, you should be able to keep your loan interest costs as low as possible – and ideally make it faster and easier to pay down student debt. You don't want your educational debt to cost you opportunities to do other things with your money, so it's worth the effort to try to minimize the interest you pay.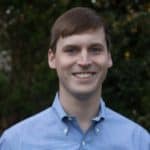 Nate Matherson is the Co-founder of LendEDU, a website launched in 2014 to help consumers learn about personal finance.