Most teenagers are obsessed with making money. What they don't realize is that they'll be doing that for the rest of their lives. Considering that teenagers have more time and energy on their hands to try and make money, what better way to learn the rules of life than to try out new jobs.
With all that said, teenagers still have expenses to pay. If you don't want to be a burden to your family, you need to learn how to make money as early as possible. So, that's why we're giving you the 5 best ways to make money as a teenager.
5 Ways To Make Money As A Teenager
In our list of jobs, we'll include some very unusual ones. Earning money from an earlier age helps you value more what you make. For some of you, it might be too late to make money. But that doesn't mean you can't help out your kid, your nephew, or someone else entirely. So, let's get into the 5 ways to make money as a teenager.
Dog Walking
As a teenager, you have all the time in the world to take day jobs and part-time jobs around the neighborhood. And while we've all heard about shoveling snow or doing grocery shopping for the elderly, not many teens are familiar with a dog walking job.
This particular job is destined for those of you who love pets. If you ever had a dog, you know that walking your dog can sometimes be a burden – especially when there's no one to walk the dog. So this is where you come in. A dog walking survey found that 26% of dog owners feel they don't walk their dogs as often. This presents an opportunity for you to start your dog walking business. While not in a literal sense, your job will be to walk other people's dogs. You won't have to issue invoices for your services, but it can teach you a valuable lesson in running a business.
The best place to look for eager customers is the nearby dog park. Ask around if anyone would be interested in your services. Once you find one or two customers, you can start working on something you love.
Washing Cars
You might be wondering how to make money as a teenager with limited skills? After all, you're young and haven't developed a particular set of skills. Well, there is one particular job where there will be plenty of eager customers in the spring and summer months. As such, this job is probably one of the best ways for teens to make money during summer break.
Washing cars is exactly what it sounds like. You're all familiar with it, and you have a firm grasp of the requirements. If you live in a suburban neighborhood, washing cars can become a highly demanding job. To let everyone in your neighborhood know about it, you can print our flyers and go door to door handing them out. People want their cars to look top-notch, so there will be no shortage of eager customers.
More so, people in your neighborhood will respect you for offering such a valuable service. Washing cars is one of the best side hustles for teens that want to earn a bit of pocket money during summer break. More so, it can also teach you a valuable lesson in running a business. Who knows, maybe you'll be so good at it that it can turn into a real business.
Sell Things Online
Not every job has to be about washing cars, shoveling snow, walking dogs, etc. There are some pretty amazing online jobs for teens to make money. One of the best ones that require little to no skills is selling stuff online.
The internet is great as it allows you to do anything. You can connect with long-lost friends or even make money. You can sell your old stuff on Amazon, eBay, Craigslist, or any other eCommerce website. Amazon is one of the most popular shopping websites in the US, with more than 150 million active mobile users. This gives you a huge market to explore.
One of the best things to sell is your old stuff. Take a look at your closet and figure out what you don't plan on wearing anymore. You can sell your old clothes, toys, gadgets, and anything else on Amazon or any other online marketplace. Since the whole point of making money as a teen is to manage yourself successfully, eCommerce can teach you how to be successful as a teenager. Through time, you'll develop eCommerce skills that will enable you to dive into other areas such as dropshipping.
Become a Freelancer
In the 21st century, the internet presents an easy way for teens to make money. Not only that, but the internet can potentially help you launch a freelance career. Freelancing means offering your skills and services as a self-employed person. You can be a teenager and freelance online if you have certain skills.
Consider our guide on the high-income skills you can learn for free to kickstart your freelancing career. But since you do need to have some skills to become a freelancer, it begs the question of how to make money as a teenager when freelancing?
It's safe to say that you will have a hard time freelancing as a young teen. But you can absolutely do it if you have developed any skills from high school or college. If you're interested in the best online jobs for teens, here is a guide on the 9 best freelance jobs you can work from anywhere.
Do Online Surveys
The last job we'll talk about does get a bad rap. Online surveys aren't the most popular when it comes to making money as an adult. But they are absolutely worth it if you're a teenager. Thus, doing online surveys can be an easy way for teens to make money online.
The gist with online surveys is that you sign up with a survey site. The best ones include Swagbucks, Freecash, Srveytime, and more. The site pays you every time you complete a survey. While the money isn't much, the job is pretty easy to do. Through time, and with enough surveys to do, you can build up quite an allowance.
For the time and effort invested, doing online surveys is one of the best side hustles for teens.
Examples Of Self-Made Teens
To give you the necessary push to try some of these jobs, we'll give you examples of self-made teens.
•  Benjamin Kapelushnik
Benjamin had a love for sneakers. In particular, he loved rare trainers. So he started a business where he would resell rare trainers and sneakers online. Through time, Benjamin was given the nickname "Kickz." Some of his most famous customers were Odell Beckham Jr and DJ Khaled. At only 16, Benjamin grew his small business into a million-dollar success.
•  Sean Belnick
A Pokemon enthusiast, Sean made money as a teenager by selling Pokemon trading cards. He sold the cards online and even got $500 for a very rare card. As a teen, Sean knew the potential of the internet and how it can help him make money. So he turned his father's furniture business into an online marketplace. At the age of 18, Sean launched BizChair.com. The business is now worth $45 million.
• Anshul Samar
A real-life example of the "American dream", Anshul Samar is an American-born Indian and son of first-generation immigrants. Anshul loved coding and chemistry. At 14, he created Elementeo – a video game that teaches children chemistry. By 24, Anshul's company was worth $5 million.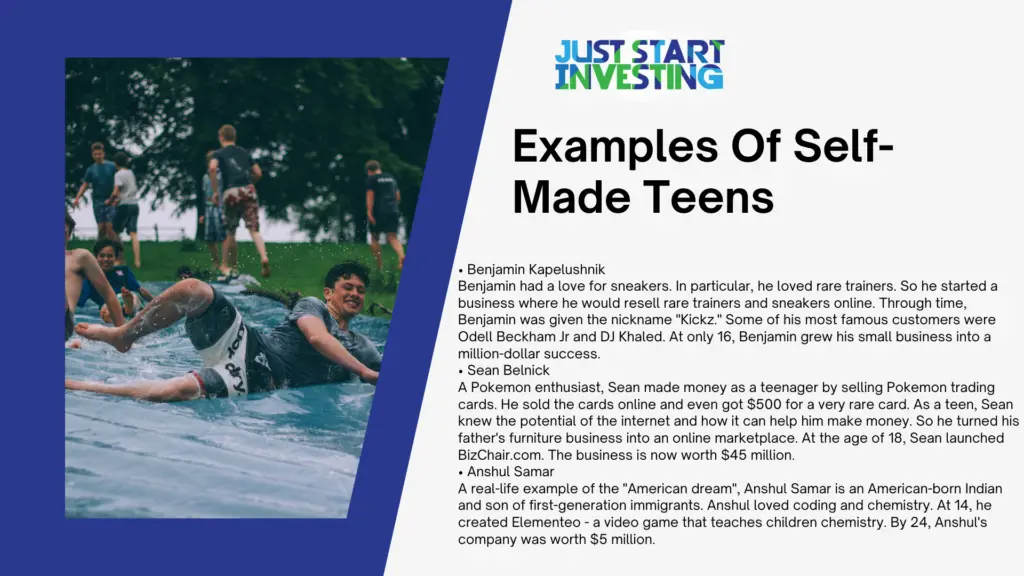 Finishing Thoughts
When looking at how to make money as a teenager, the easiest place to start is by doing what you love or know. Although our article helps serve as a guide or inspiration, you should look at what you're good at to hopefully kickstart your entrepreneurial career. As always, taking on any job will teach you how to be successful as a teenager. You can use this valuable experience to your advantage when thinking of starting your own business.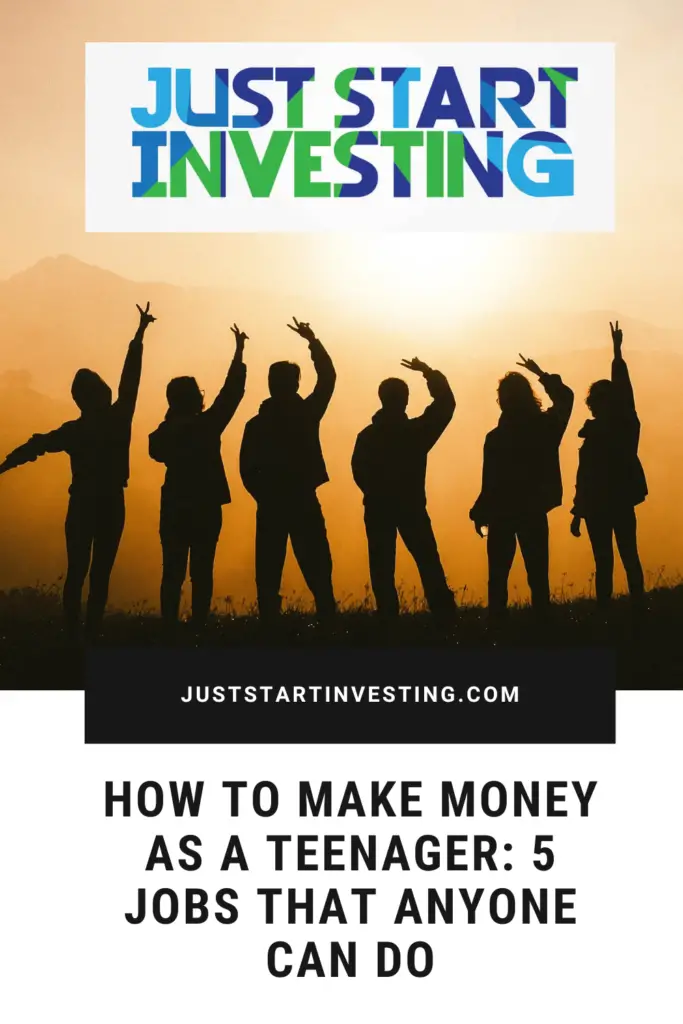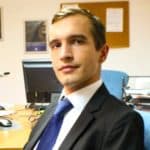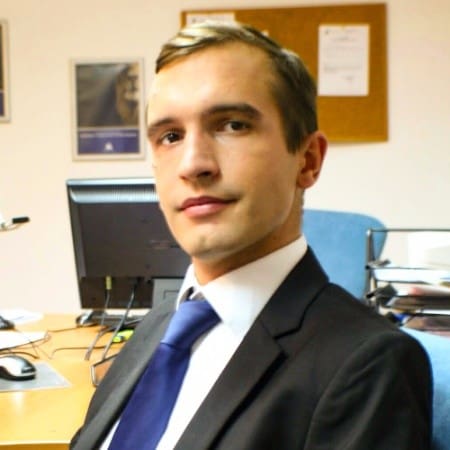 Partner at Vega Capital Management - a private funds management company.
An experienced portfolio manager with 10+ years of proven and reputable track record in investment management and financial analysis. Currently, a partner at one of the fastest-growing private fund management companies in southeast Europe, Kiril has been tending to a loyal international base of client-investors and partners. When he is not crunching numbers and increasing his client's wealth, he reminisces about his Michelin-star restaurant cheffing years and fondness of the culinary arts.