Impossible Foods is a biotech company specializing in producing plant-based food alternatives for humans. The firm manufactures plant-based imitation meats, dairy, and fish meals. The business aims to make the worldwide food system more sustainable by eliminating the need to farm animals. However, the goal isn't to make a better vegetarian burger. Instead, Impossible Foods began with the aim of creating something that meat-eaters would enjoy.

Impossible Foods is a plant-based food company that develops and introduces meat alternatives products. The firm has 22,000 grocery stores and 40,000 restaurants as clients. According to the business, Impossible Foods is currently retail's fastest-growing plant-based burger company. The soy-based Impossible Burger is Impossible Foods' best-known product.
What are Impossible Foods IPO?
Meat-free eating is becoming more and more popular, especially among younger generations. Meat-free burgers are one of the most beloved products on the market. They're on a mission to preserve the planet by developing items that replicate meat consumption but with plants and technology instead of animals.
Based in Redwood City, California, once Impossible Foods has a long way to go before it could rival all the other meatless burger companies. The Impossible Burger was created in 2016 and is now available at supermarkets and restaurants.
Following the enormous success of its main competitor, Beyond Meat, whose stock rose over 100% in a few days after its IPO, the Impossible Foods IPO will be closely watched.
Are Impossible Foods Publicly Traded?
No, the firm is privately held. The shareholders comprise private company founders, early investors (venture capital firms), and workers.
Google Horizons Ventures, Khosla Ventures, Mirae Asset Global, and Coatue are just a few of the prominent private investors. In addition, Serena Williams, Jay-Z, Katy Perry, Jaden Smith, and Bill Gates are among the famous individual investors who hold their stocks.
On November 23rd, 2021, Impossible Foods' funding total makes money announced that it had secured another $500 million in venture capital funding, bringing the total obtained to $2 billion since its inception and valuing the firm at around $7 billion.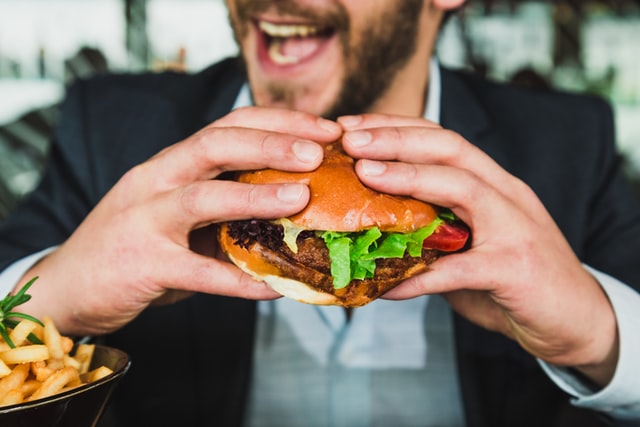 When is the Impossible Foods IPO date?
There has yet to be an official date set for the offering of Impossible Foods. However, recent reports by Reuters suggest that the firm has engaged financial advisors to help it better assess its worth as several SPACs have expressed interest in acquiring it.
According to Business Insider, the firm may be valued at $10 billion or more in 12 months through either a SPAC or IPO. Until we hear more from reporting leaks or the firm issues a statement or public S-1 filing, we won't know if the Impossible Foods IPO is on its way. Even when the firm and SEC make the S-1 filing public, we won't know a firm date until long after that. On the other hand, the IPO date is generally about a month or two later than when the S-1 was made available to the general public.
Whether or not Impossible Foods is a "unicorn" and Silicon Valley darling, its IPO date announcement will no doubt be widely reported. Moreover, because the firm has received numerous rounds of private equity impossible food funding total, an IPO or SPAC merger is expected in the future to allow early investors to cash out.
What is the Impossible Foods Stock Price?
Since Impossible Foods isn't currently traded on a stock exchange, it doesn't have a market price right now.
What is the Impossible Foods Stock Symbol?
Impossible Foods has not filed public reports with the Securities and Exchange Commission. As a result, the Impossible Foods stock symbol has yet to be determined. Impossible Foods makes a money ticker and is a mystery to us. Here are a few options that appear to be accessible:
How do Impossible Foods make money?
Impossible Foods is a company that creates a plant-based meat manufacturer. The firm's objective is to offer a meat substitute that looks and tastes like real meat while providing all the nutritional advantages.
Impossible Foods is dedicated to studying animal-derived meat ingredients at the molecular level to discover the most suitable plant-based proteins and nutrients for producing the most realistic imitation meat products.
Impossible Foods was founded in 2011 and initially produced famous Impossible Burgers. However, the firm has expanded its offerings from 'beef burgers' items to include a broad range of plant-based food companies.
How much are Impossible Foods worth?
According to reports of recent bids from SPACs, Impossible Foods may be worth up to $10 billion. If true, this is far more valuable than Beyond Meat was when it went public – the firm obtained a market capitalization of $1.46 billion after its IPO.
In November 2021, the startup secured $500 million in a fresh funding round led by Mirae Asset Global Investments. This latest financing round valued Impossible Foods at $7 billion. Impossible Foods has raised roughly $1.9 billion in funding.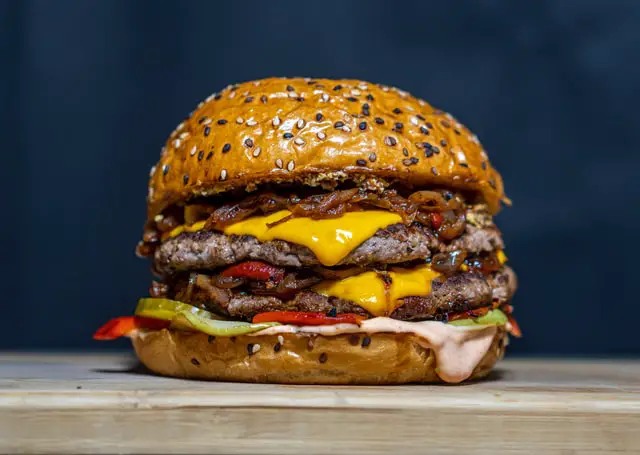 Impossible Foods IPO Filing Details
In April 2021, sources informed Bloomberg that Impossible Foods is planning an IPO soon. According to the sources, the firm will go public through a standard IPO or a SPAC merger.
According to sources, Impossible Foods has received "offerings at a premium valuation" as much as $10 billion – from SPAC suitors. However, sources stated that the company is cautious about the SPAC route to going public because it may dilute current shareholders more than a typical IPO.
According to reports, the timing, valuation, and size of the Impossible Foods IPO may be influenced by market circumstances. As a result, it's unclear when investors should get ready for Impossible Foods stock considering current market volatility.
In May 2019, rival Impossible Foods made its debut in a $240 million IPO, followed by rival Beyond Meat's public offering later that month. The firm had a value of $1.46 billion when it went public in May 2019. However, the price of Beyond Meat stock has fallen far short of its IPO level.
Are Impossible Foods profitable?
Impossible Foods generated revenue of roughly $90 million in 2019. However, because the business is privately owned, it has not had to disclose figures on net profits. That will change as the firm begins any IPO proceedings.
Should You Invest in the Impossible Foods IPO?
Despite all the enthusiasm for meat substitutes, according to statistics, Americans prefer real Meat. According to the USDA, each American eats 2.4 burgers daily, up to a national diet of 50 billion burgers annually.
It's also unclear that people would be better off due to it. For example, the Impossible foods management team Whopper has about the same number of calories as a regular Whopper but considerably more salt. So what impact will Impossible's health narrative have if it is revealed that individuals aren't really any healthier?
What if consumers favor the Lightlife Burger? Or perhaps another plant-based product?
If you choose to invest after the firm's initial public offering, consider that Beyond Meat has seen swings like this. That reservation may not satiate your desire for a meat-free future, but there are significant risks involved with ingesting Impossible Foods revenue overindulging.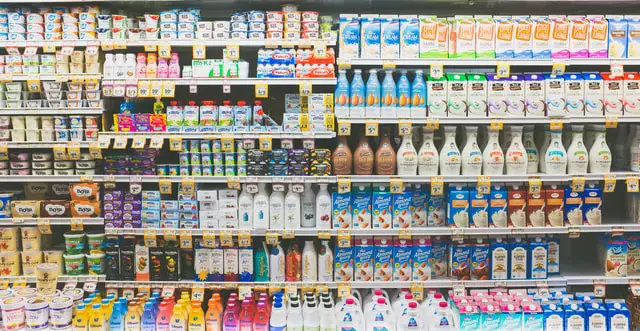 How to trade the Impossible Foods IPO stock
After Impossible Foods has been listed, you'll be able to trade its shares in the same manner as any other stock on the market.
Meanwhile, you may trade thousands of additional shares with FOREX.com in a few simple actions:
Create a FOREX.com account or log in if you're already a customer.
In our award-winning platform, look for the firm you want to trade-in.
You'll need to pick a position and size for your stop and limit intermediate levels.
Place the trade.
Alternatively, you may use a risk-free demo account to practice trading stocks.
Who owns Impossible Foods?
Impossible Foods, a firm at the forefront of producing meat and dairy products from plants to satiate meat lovers while also addressing the environmental effect of animal farming, is led by Patrick O. Brown.
FAQs
Can I Buy Stock in Impossible Foods?
Impossible Foods is a privately held firm that has yet to list its stock on a public exchange. Until the firm has a public listing, you won't be able to purchase through a regular broker. However, there are still ways for those who want to buy Impossible Foods shares.
When is the Impossible Foods IPO date?
The prospect of an Impossible Foods IPO price before April 2022 has been delayed due to market volatility. However, it's now likely the IPO will occur in H2 2022 or early 2023.
What is Impossible Foods' business model?
Impossible Food's business model history begins in 2009, when Patrick Brown, the company's founder, and CEO, took an 18-month leave from his job as a geneticist at Stanford University.
He set out to destroy the world's most dangerous environmental problem: industrial Meat to double production.
He first tried to raise public awareness of the problem by holding a "The Role of Animal Agriculture in a Sustainable 21st Century Global Food System" workshop. However, he realized that it was nearly impossible to get individuals to eliminate Meat from their diet following the event. So, instead of using animals to create Meat, he determined that the next best thing was to cease this practice.
According to Dr. Caldwell, because we can't yet grow Meat in a lab, meat eaters would no longer have to rely on animals for Food if they began consuming plant-based sources to some extent. So he set out to take over the free market and beat the meat industry with a better, more sustainable option from an economic perspective.
Who are Impossible Foods' competitors?
Impossible Foods faces tough competition from Next Level Burger, Hungry Planet, Perfect Day, and Beyond Meat. Impossible Food is a firm that produces Meat and cheese made entirely from plants. Next Level Burger is a vegetarian fast-food restaurant.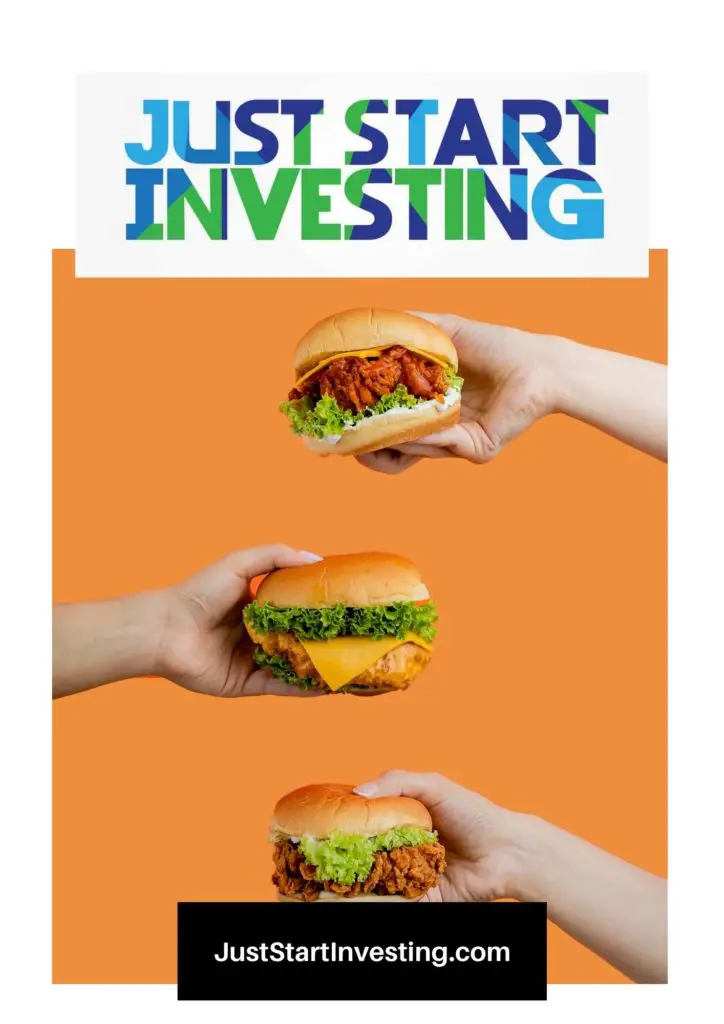 Just Start Investing is a personal finance website that makes investing easy. Learn the simple strategies to start investing today, as well as ways to optimize your credit cards, banking, and budget. Just Start Investing has been featured on Business Insider, Forbes, and US News & World Report, among other major publications for its easy-to-follow writing.