Lidar is undoubtedly one of the most innovative technology innovations of the 21st century. This technique, "light detection and ranging," allows computers to create three-dimensional landscape models. Furthermore, this technique enables them to measure varying distances, making Lidar stocks appealing to investors. Again, the Lidar system can be used to measure not only air quality but also the shape of the earth's surface and objects. With this in mind, it's clear why most Lidar systems are used for advanced driver assistance systems.
On the other hand, Lidar has several applications outside autonomous vehicles, including land surveying, meteorology, and even astronomy.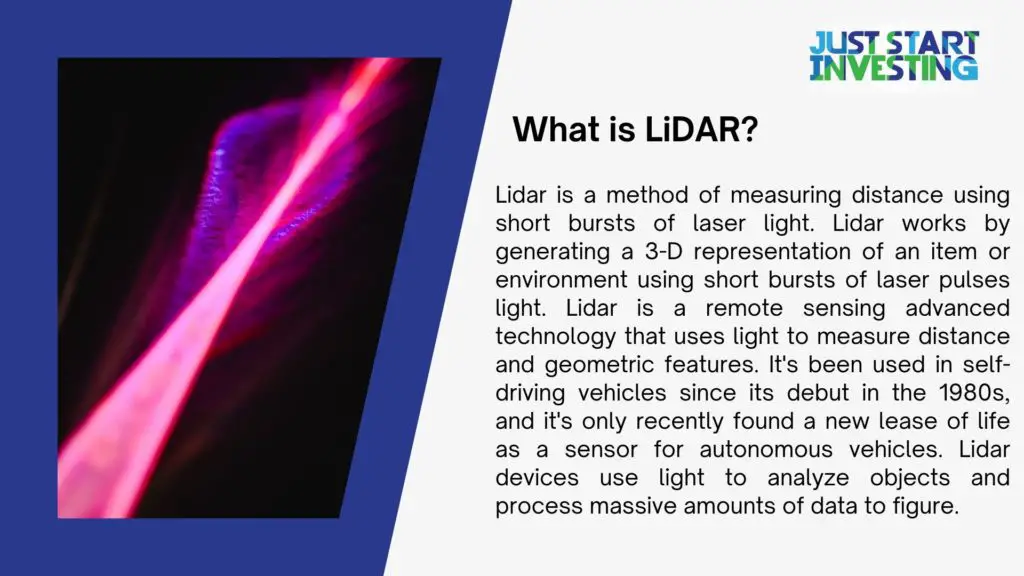 What is LiDAR?
Lidar is a method of measuring distance using short bursts of laser light. Lidar works by generating a 3-D representation of an item or environment using short bursts of laser pulses light. Lidar is a remote sensing advanced technology that uses light to measure distance and geometric features. It's been used in self-driving vehicles since its debut in the 1980s, and it's only recently found a new lease of life as a sensor for autonomous vehicles. Lidar devices use light to analyze objects and process massive amounts of data to figure.
Lidar is also employed in the newest smartphones and other automated gadgets like robot vacuum cleaners, which employ Lidar to scan the environment and move around a room. However, many individuals are unaware that Lidar is also used in modern cell phones.
Lidar is also utilized in various scientific fields, including oceanography, archaeology, forestry, seismology, robotics, and atmospheric physics. So it's no surprise that Lidar systems stock are attracting investor interest.
What Is Lidar Used For?
A LiDAR is a versatile tool that may be used in various fields, including surveying, geodesy, archaeology, geography, geology, and other disciplines. However, it is primarily used in the automobile sector due to its use in autonomous cars. LiDAR (Light Detection and Ranging) technology is used in autonomous vehicles to identify and avoid obstructions, travel safely through environments, and guarantee vehicle and passenger safety.
The LiDAR system's appeal in the market is based on this goal. One of the essential goals in today's developing technology business model is autonomous vehicles and other human- or uncrewed vehicles, which seem to be constantly increasing in popularity.
Drones equipped with LiDAR, whether remote-controlled or AI-controlled, are being produced increasingly. These machines may be fitted with a wide range of sensors and equipment, including cameras, light detection systems (LIDARs), LiDAR, magnetometers, and GPR scanning. We employ them to survey accident sites, forestry, agriculture and landscaping, terrain modeling, archeology, and mine inspections.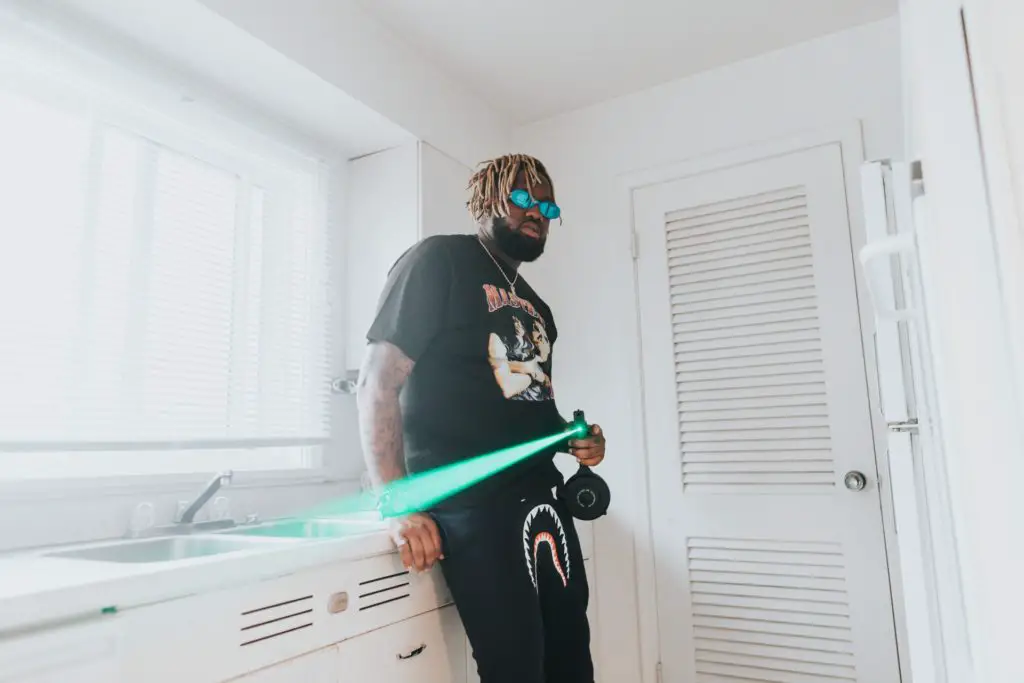 Furthermore, experts at McKingsley have mentioned AI-operated machines in the context of efficient global delivery of items purchased through e-commerce. Is it feasible that this technology may benefit from LiDAR sensors, which can precisely assess the environment and allow vehicles to move freely through space and around obstructions? Perhaps.
Whether or not LiDAR technology has an impact, the potential it is generating in applications where it's being utilized is incredible. For example, the UAVs scanning accident sites can give precise forensics data and upload it for court evidence.
Factors to Consider When Investing in Lidar Stocks
When it comes to investing in Lidar stocks, the characteristics, such as the company's diversification and future goals of the Lidar firm, are crucial things to consider. For example, the cost of bonds has increased over the previous year and is one of the most important things to consider when selecting a Lidar stock. Furthermore, an investor would want to see evidence of a company's success in terms of its operations.
Another incentive for a possible investor is that the company aims to have little debt and a positive cash flow. Therefore, the cash flow should be positive even when stock prices are low. When it comes to firms with negative cash flow, investors should look at their earnings per share (EPS) numbers. This data depicts the company's gradual development.
Top Lidar Stocks
Luminar Technologies (NASDAQ: LAZR)
Luminar Technologies, for example, is one of the world's top LiDAR producers and provides chips from scratch for some of the biggest automakers, including Mercedes-Benz.
The company's goal is to make autonomous driving more accessible by allowing its partners to scale up production. This LiDAR corporation may benefit from autonomous driving technologies, which could help to boost its business.
Luminar, on the other hand, is aiming for the moon by developing sensors for Airbus, which is also considering new technology to enhance customer satisfaction and retain its industry dominance.
Luminary also projects that its financial position will be vital during the forecast period, with a projected market share of 4% for commercial and consumer vehicles by 2030.
Luminar has a solid working relationship with long-standing worldwide corporations, which focus on fully autonomous vehicles and financial security, making it a strong possible top contender for LiDAR stocks.
Ouster (NYSE: OUST)
Despite its ominous-sounding ticker symbol, Ouster LiDAR shares have cause for optimism in the future, particularly over the next few years.
San Francisco-based LiDAR sensor developer Light Detection and Ranging, LLC develops portable high-resolution digital LiDAR sensors for various uses, ranging from automotive to smart infrastructure to robotics. The diversification of its marketplaces may be beneficial to it in the long run.
According to Statista, the robotics industry, for example, may expand at a compound annual growth rate (CAGR) of 10% and accumulate $70 billion in revenue by 2028. In 2021, Ouster became one of the businesses selected to create intelligent infrastructure initiatives, which might help expand its entire addressable market (TAM) to $2.8 billion by 2025 in this sector alone.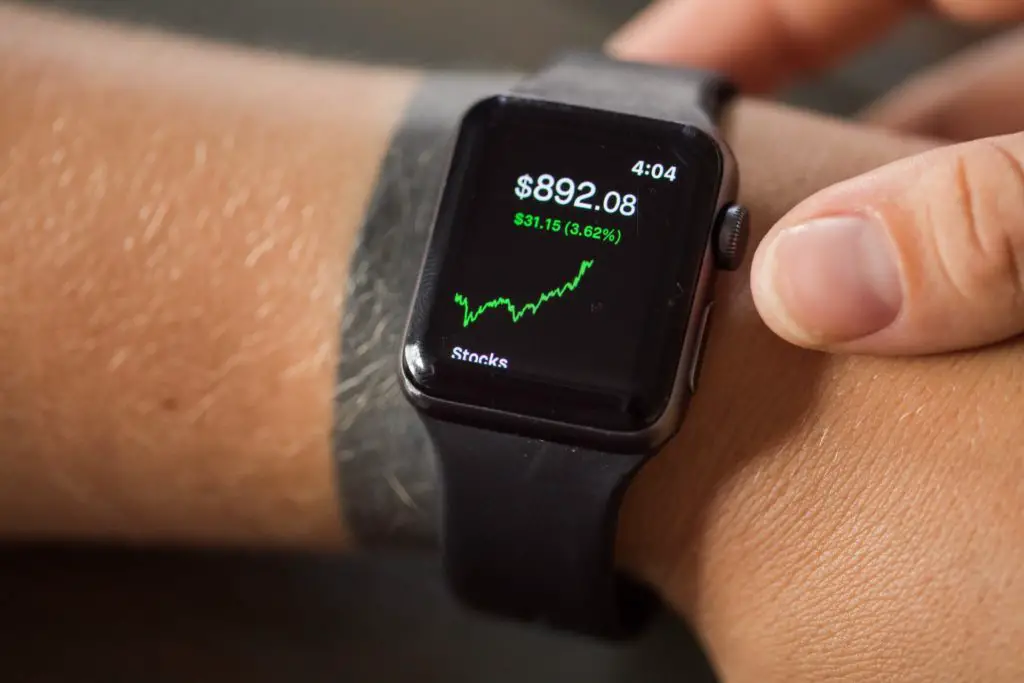 Best LiDAR Sensor Stocks
Velodyne Lidar (NASDAQ: VLDR)
LiDAR from Velodyne is a San Diego, California-based company that produces high-performing sensors for various uses, including self-drive vehicles and intelligent technology. The company's long-term earnings potential, plus its ability to create LiDAR sensors in high numbers, are both highlighted by today's news. Overall, it has already supplied over 65,000 sensors.
Offshoring to contract manufacturers and automating many of its systems and procedures are two significant reasons for the firm's ability to expand and the potential to mass-produce.
Velodyne has also established collaborations that will boost demand for its goods. For example, Amazon and QinetiQ Inc. signed a five-year sales agreement, which earned it roughly $400 million in revenue; this deal drove the company's stock price to rise by 50%. With its capacity to scale and attract customers, this LiDAR stock may be ready for more potential growth.
Aeva Technologies (NYSE: AEVA)
Aeva Technologies, a startup founded by Apple engineers based in California, has formed a captive market by collaborating with firms like Niko Corp. to supply LiDAR sensors for automated assemblies in its factories. But, perhaps, the most significant source of pride for Nissan is producing the world's first 4D sensor with a camera-level resolution, which can potentially be a game-changer in self-driving vehicle development.
This technology may significantly enhance the precision and accuracy of self-driving cars, making them safer and hopefully more road legal. In addition, Aeva is a financially strong firm, with year-over-year growth of over 290% in quarterly revenues and a year-over-year 10% rise in net profit.
Sometimes, the financial performance exceeds Wall Street projections, as seen in its third-quarter 2021 report, where sales came in at $3.5 million rather than the predicted $2.99 million. Meanwhile, NASDAQ's insider analysis found that the management, or insiders, controls 32% of the shares, suggesting a strong sense of leadership.
Best LiDAR Tech Stocks
Quanergy Systems (NYSE: QNGY)
Quanergy Systems is a Silicon Valley-based startup developing LiDAR sensors for 3D mapping, social distancing, robotics, innovative infrastructure, and autonomous vehicles.
According to Mordor Intelligence's statistics, the firm is also focusing on growing its market dominance in the Internet of Things (IoT) industry, which could grow to over $1.4 trillion by 2026 from $761 billion in 2020. Although it was founded in 2012, it first began trading on the New York Stock Exchange only in February 2022 after a reverse merger with a particular purpose acquisition firm CITIC Capital Acquisition Corp.
Although the company already has a strong financial position, such as an almost 20% growth in sales year over year, this transaction delivered at least $175 million of liquid assets. The company's leadership, particularly its CEO Kevin Kennedy, and solid management, especially under his watch.
Innoviz Technologies (NASDAQ: INVZ)
Innoviz Technologies is an Israel-based firm specializing in creating perception platforms and solid-state LiDAR sensors.
It is the developer of the InnovizOne technology, which may already be used by large automobile companies such as BMW to launch a level-3 autonomous vehicle in the second half of 2022 in North America. The driver can already take over the wheel and eyes on the road in particular circumstances, according to level-3 autonomy.
Innoviz is also increasing the production of this solid-state sensor for other clients, such as Samsung's Harman and HiRain Technologies, one of the world's leading chassis electronics firms.
It is also a contemporary publicly listed firm, having merged with a particular purpose acquisition company called Collective Growth Corporation, which raised Innoviz's market capitalization to $1.4 billion. This might be appealing to new investors because of the prospect of a greater return on investment, combined with the benefits of having strong client relationships.
LiDAR Stocks: Final Thoughts
The biggest reason why many LiDAR stocks have performed poorly lately is simple: we are still in the infancy of this emerging technology. Most of these firms are not yet profitable and are still working on new inventions. LiDAR technology, however, has the potential to help many industries that are ripe for automation, robotics, IoT connectivity, and intelligent infrastructure.
Lidar sensors and technology are well-established in the autonomous vehicle industry. However, more firms are discovering innovative ways to apply laser-driven technology to other sectors – such as oceanography, seismology, and robotics. While the growing number of participants in the Lidar sector may be generating buzz about what the future holds, competing firms and technologies also show that this is an industry that is still evolving, with a lot for investors to consider when selecting the best Lidar stocks.
FAQs
Are Lidar Stocks a Good Investment?
The graph of a Lidar stock might appear bleak at first glance. Some of the stocks listed here have fallen by more than 50 percent, suggesting to buy Lidar stocks is not a worthwhile investment. However, the finest Lidar stocks to invest in go beyond their year-to-date results.
Lidar stocks have struggled recently: we are still in the very early stages of this emerging technology. Most firms are not yet profitable and continue to create better goods. So while it may seem promising, the prospect of faster and less expensive home solar power is still several years off.
Despite Lidar being a future-state technology, some investors are setting high price expectations for these stocks, even in the next year. Lidar technology stocks, therefore, have the potential to be a lucrative investment right now for investors willing to take a chance on the future. But, of course, it's up to you whether or not you'd want to do it.
Should You Invest in LiDAR Companies?
Overall, recent market data clearly shows LiDAR stocks' future growth in the next decade. Between 2020 and 2027, the market for LiDAR sensors is expected to grow at a CAGR of 20% and reach $2.8 billion in sales by the end of the forecast period.
LiDAR manufacturers have increased, and autonomous vehicle companies from Google to BMW are employing it. LiDAR technology is also becoming more accessible and less expensive, suggesting it will continue to decrease in cost.
Is it Wise to Invest in Lidar Stocks?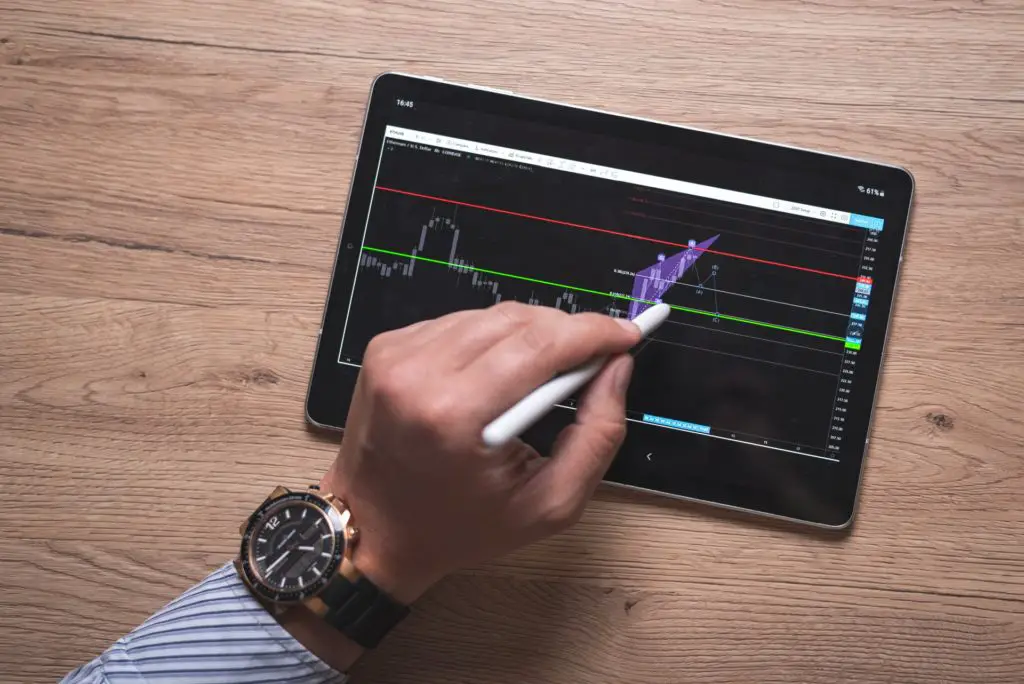 Self-driving cars require LiDAR technology because it is the only approach for the AI to create a street map, scan traffic signals, and identify pedestrians, bicycles, and other road users. This means that LiDAR firms are in an excellent position to profit from this. Moreover, in 2021, the auto industry sparked Wall Street's attention, and numerous young investors see it as a long-term investment opportunity.
Several firms have been formed to create self-driven cars or AI that have been programmed to improve driving efficiency, safety, and comfort. Some focus on traffic analysis, data collection, and risk reduction. This is one of the critical elements of the self-driving goal that the technology sector is attempting to achieve.
Several firms are creating wireless charging stations for electric vehicles. These stations, which function like magnets, charge electric cars that have been placed in a specified location. This is one of the essential steps in ensuring that electric and self-driving vehicles can endure for extended periods. In addition, auto manufacturers are eager to develop more capable and faster mobile and competent device apps that can interact with the autonomous vehicle's AI, allowing customers to use their cars' various functions, quality, and safety.
Self-driving AI perception software is also frequently linked with VR technology, allowing consumers to use visualization tools and go on a physical journey inside their car.
Which Lidar company will Apple use?
Lidar is becoming more popular. It's utilized for self-driving automobiles and assisted driving. It's used in robotics and drones. The HoloLens 2 has similar technology to Google's competitor, Magic Leap. It maps room areas before layering 3D virtual objects into them. There's even a VR headset with Lidar that works with your smartphone. But it has a long history behind it.
Microsoft's previous depth-sensing Xbox accessory, the Kinect, also included infrared depth-scanning. In reality, Apple acquired PrimeSense, the firm that helped create the Kinect technology, in 2013. As a result, we now have Apple's face-scanning TrueDepth camera and rear Lidar sensor systems.
What company owns Lidar?
Lidar is a laser imaging-based form of radar that works similarly to binoculars for automobiles, allowing them to see farther down the road than optical cameras, which are also incorporated in self-driving systems. Sensor redundancy will be required by self-driving cars to meet safety criteria. This implies a blend of optical cameras, radar, and Lidar sensors.
That's a new market for Lidar manufacturers. There are six Lidar stocks to consider, including Luminar Technologies (LAZR), Ouster -3.95% (OUST), Velodyne Lidar (VLDR), and Aeva Technologies (AEVA), and AEye (LIDR). Innoviz is another name worth it.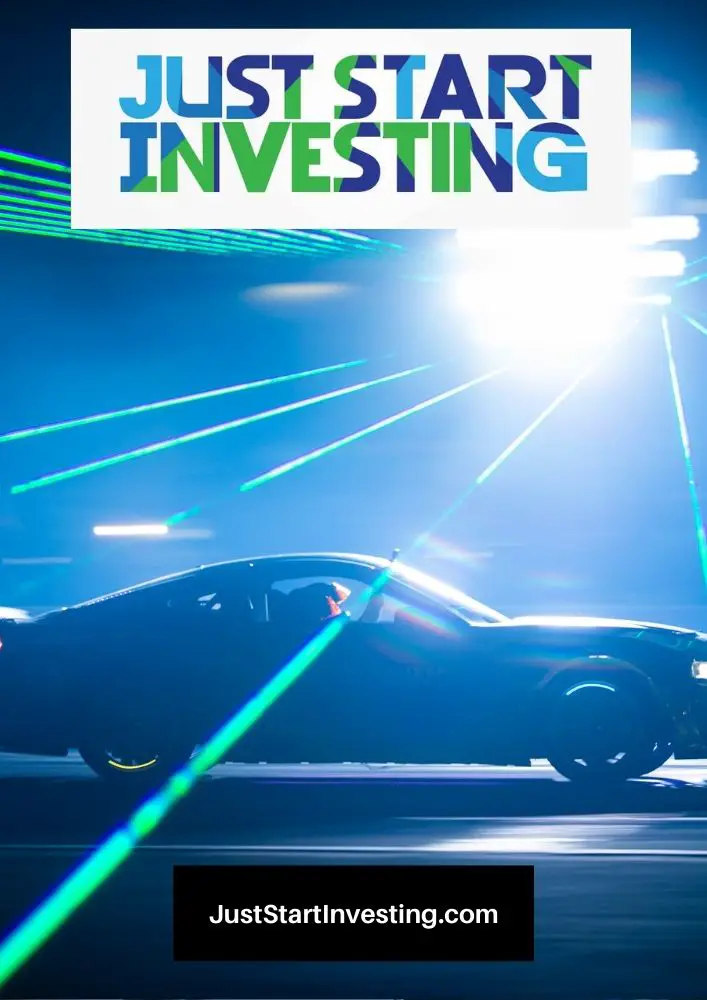 Just Start Investing is a personal finance website that makes investing easy. Learn the simple strategies to start investing today, as well as ways to optimize your credit cards, banking, and budget. Just Start Investing has been featured on Business Insider, Forbes, and US News & World Report, among other major publications for its easy-to-follow writing.