The automotive industry is constantly keeping us to the edge of our seats as to what innovations will come next. Whether it's the first gasoline engine or airbags, these innovations have, no doubt, made cars better. Self-driving cars are the latest rage. As such, self-driving car stocks are one of the best financial investments you could get into. As big car manufacturers like Nissan, Tesla, and BMW, among others, are finding ways to perfect this system, it presents us with an opportunity to score big on the stock market.
So with all that said, here are the top 5 self-driving car stocks to buy in 2022.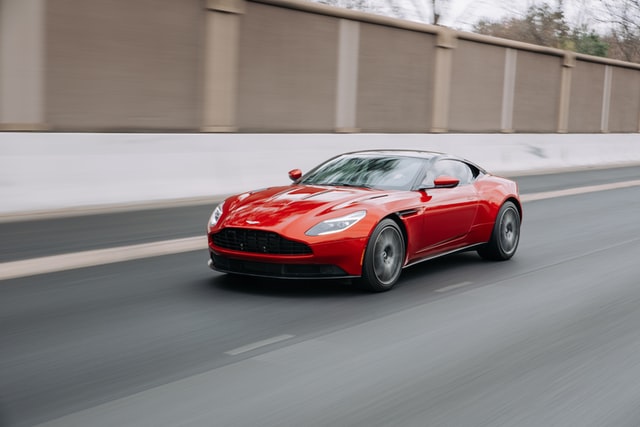 Top 5 Self-Driving Car Stocks To Buy in 2022
Our list of stocks includes both car manufacturers and companies that specialize in self-driving technologies. As such, there is enough diversity to keep your investment portfolio safe. According to Global News Wire, 11.2 million self-driving cars were sold in 2020. Considering this statistic is two years old, it's natural to assume the number to be much greater in 2022.
• Tesla Inc. (TSLA)
•  Nvidia Corporation (NVDA)
•  Luminar Technologies Inc (LAZR)
•   Intel Corporation (INTC)
•  General Motors Corporation (GM)
Tesla Inc.
Tesla is one of the pioneers and leaders of the industry. The name of the company has become synonymous with automotive stocks, let alone self-driving car technology stocks. Simply said, Tesla Inc is a stable and profitable company that develops some of the best self-driving cars.
Tesla's CEO, Elon Musk, is a popular figure that helps boost the company's profile. Being the richest person in the world, Musk was the first to jump on the opportunity to develop self-driving cars. But how does Tesla perfect the self-driving system? The technology isn't a new thing. Before Tesla, other car manufacturers used "lidar" for their self-driving capabilities. Tesla, on the other hand, stays away from lidar and develops a technology that communicates with other cars on the road. The technology processes the data in real-time through AI (artificial intelligence.)
But Tesla does far more than develop self-driving cars. The company also works on a project to replace Uber as the premier car-hailing service. The project, named RoboTaxi, is an Uber-like service where self-driving cars would take passengers from point A to point B.
All this makes Tesla one of the most promising self-driving car stocks on the market. Tesla's stock currently sits at $1,003.51. The value represents a 60% increase in the past six months. The all-time high of $1,243.49 looks like an easy target for Tesla in 2022.
Nvidia Corporation
Nvidia is synonymous with graphics cards and gaming. But for those who don't pay close attention, the company also manufactures hardware and software solutions for autonomous vehicles. As such, we can label Nvidia as one of the most promising self-driving car stocks.
In recent times, Nvidia has begun working on a platform that powers autonomous vehicles through AI. The project, Nvidia Drive, has gained a lot of attention from big car manufacturers. The company's graphics processing units can perform 250 trillion operations per second. The company integrates this technology into Nvidia Drive and Nvidia Oris.
By designing self-driving systems, the company manages to breach the self-driving car stocks market. Their hardware and software solutions will enter the market this year. So it's no secret that many car investment enthusiasts have Nvidia in their portfolio. The company's stock looks to regain its all-time high of $346.47 in the following months. Currently, the price sits at $259.03. With many investors bullish on Nvidia, it might be smart to add it to your portfolio.
Luminar Technologies Inc
Luminar Technologies Inc is Tesla's main competitor. The company develops the lidar technology that most car manufacturers use for self-driving capabilities. As such, Luminar is one of the best automotive stocks that doesn't manufacture vehicles but rather the technology that powers self-driving cars.
Luminar has dealings with many car manufacturers such as Volvo, Daimer, Said, and more. Many of Luminar's clients are trucking companies that look to revolutionize the trucking industry by implementing self-driving capabilities to their trucks.
The company is possibly one of the cheapest self-driving car stocks on this list. It is currently priced at $14.41, well below the all-time high of $40.90. Luminar has had a rocky last month, with the stock going down by 8.27%. Things look even worse on the six-month chart, with the stock losing 19.50% of its value. But since the company went public in April 2019, it's been on a steady increase.
While the stock moves significantly slower than most other self-driving car stocks on our list, it could prove to be a wise financial investment.
Intel Corporation
Much like Nvidia and Luminar, Intel isn't a car manufacturer. But what Intel does is develop microchips for vehicle systems. One of Intel's departments focuses specifically on microchips that go into cars. The company hopes it could make cars smarter through this technology.
Back in 2017, Intel acquired Mobileye. This was a movie facilitated to assist the company in developing self-driving technologies for cars and trucks. One of the highlights of this acquisition was Mobileye's Responsibility-Sensitive Safety technology or RSS for short. The technology helps autonomous vehicles operate safely on the road. Intel also announced a collaboration with Waymo LLC. Waymo is a company similar to Tesla, with the only difference being that Waymo is solely a self-driving car stock. The Intel-Waymo partnership puts Intel microchips into Waymo autonomous vehicles.
Intel's stock sits at $54.76. This price comes as a huge surprise for many, given the stature and name that Intel is. The price looks to recover the 52-week high of $68.49 in the following months. As such, Intel Corporation might be one of the best self-driving car technology stocks out there.
General Motors Corporation
And the last pick of our list goes to General Motors Corporation. General Motors, or GM, is a well-known name among car enthusiasts. By definition, General Motors is a car manufacturer. But in recent times, they've dwelled in the department of autonomous vehicles.
The idea of GM going into self-driving cars comes to the surprise of no one. After all, the self-driving vehicle market is projected to grow at a CAGR of 22.75% by 2026. For this reason, GM launched a self-driving subsidiary called Cruise LLC.
By 2020, GM had their first self-driving car. But the catch is that the car came with no steering wheel. After long testing throughout San Francisco, GM's self-driving car was a success. But even if GM is a smaller player than some other companies on this list, it is by far one of the best self-driving car stocks to buy. With GM, investors are buying into a company with more than a century of experience in the automotive industry.
At the current time of writing, GM's stock is worth $58.79. For the size and status of GM, the price is as good as a diamond penny stock.
Conclusion
That concludes our list of the top 5 self-driving car stocks to buy in 2022. We hope that this article will help you decide which stocks to add to your portfolio. Before we finish up, always remember to do your research before investing.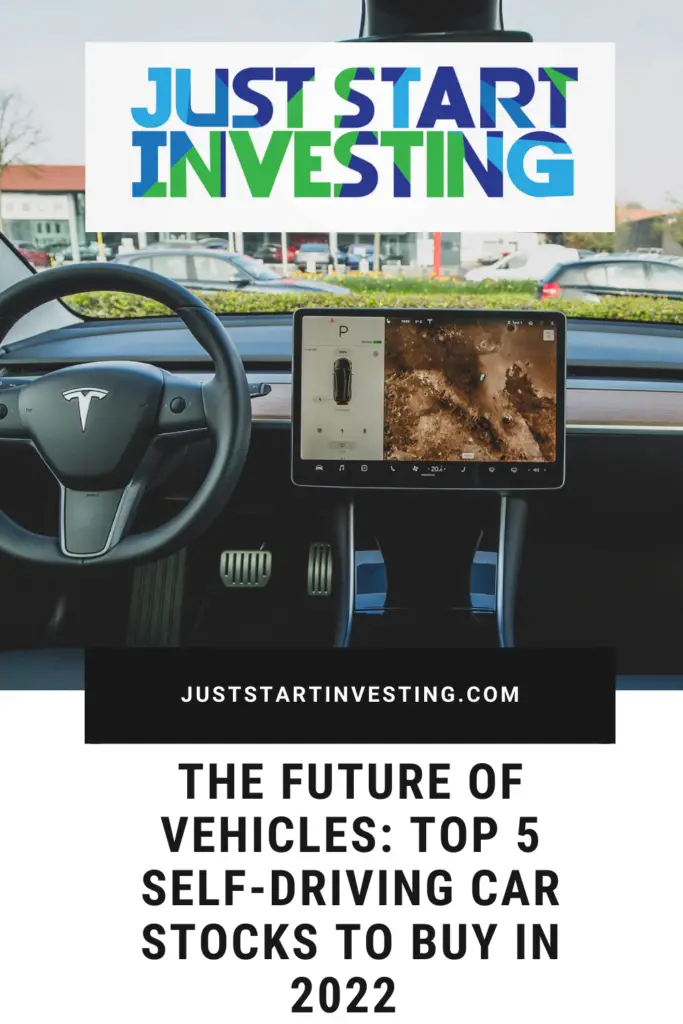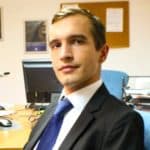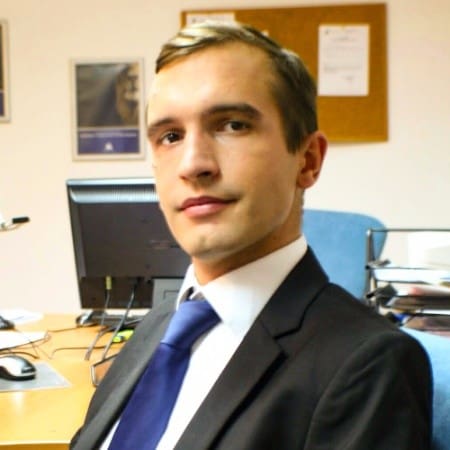 Partner at Vega Capital Management - a private funds management company.
An experienced portfolio manager with 10+ years of proven and reputable track record in investment management and financial analysis. Currently, a partner at one of the fastest-growing private fund management companies in southeast Europe, Kiril has been tending to a loyal international base of client-investors and partners. When he is not crunching numbers and increasing his client's wealth, he reminisces about his Michelin-star restaurant cheffing years and fondness of the culinary arts.