It's never dull on the stock market. You may always discover a sector moving for one reason or another. For example, the best palladium production stocks have been performing exceptionally well this year, with commodity prices rising dramatically.
In reality, commodities are one of the few areas with momentum. This is because investors are seeking to offload risk as inflation rises. And when this happens, energy and commodity stocks, other precious metals, often make the most significant moves.
The price of palladium has fallen since reaching an all-time high of over $3,000 per ounce in May 2021, mirroring the broader market's downturn. They're presently valued at over $1,700, a far cry from the record peak in May 2021.
After shutting down several mines due to the pandemic, demand remains tight. This might help to explain why prices are declining. Palladium is mined from other minerals, which means that the imbalance has helped improve margins and profits.
Investing in Palladium Stocks: What You Need to Know
Palladium is the most costly of the world's "top four" precious metals, including gold, silver, platinum, and palladium. Palladium has earned this title due to its scarcity and the difficulty in extracting it from the ground.
Palladium is currently considerably more costly than gold, costing around three times as much per gram, and it is one of the most popular commodities to trade. The two largest palladium-producing countries in the world are Russia and South Africa, which have significant mineral reserves. However, because of its minimal use and high price, palladium does not have dedicated palladium miners like gold or silver do. Instead, it's extracted as a by-product of mining for other metals.
The supply of palladium relative to demand is one of the most critical drivers of palladium prices. Because of this, mining-related factors such as the amount of palladium available against its order are frequently in play. Palladium is employed in various ways, but its most important consumer is automobile manufacturing, which uses it in catalytic converters and exhausts for hybrid electric vehicles. However, the popularity of palladium may be threatened by the rise of electric cars (EVs), which don't require it.
Features to Look for in Palladium Stocks
A palladium mining stock may be a small or large mining company.
Junior miners: The preliminary development phase is known as the "phase of a feasibility study" among such miners. When the study has good outcomes, the stock price of a junior miner rises dramatically. Most junior miners sell their mines and stocks before the Project is completed, profiting from the investment advice.
Major miners:The primary producers have long-term operations and rely on established palladium mines for production. The stock prices of major miners tend to be higher, reflecting their more significant financial reserves.
Fundamentals 
Like other businesses that offer stock, a company's fundamentals may impact the stock's return. For example, if the business is currently profitable, how much debt it has on its books and prospects might tell whether the share price rises in the future. Likewise, a stock's earnings per share and other fundamentals indicate whether it will do well.
Partnerships 
Because most palladium is found in Russia and South Africa, the company's connections with foreign companies who lease or give access to its mines may be a significant element in its success. Geopolitical uncertainty may also impact production, so it's worth considering when selecting a palladium mining stock.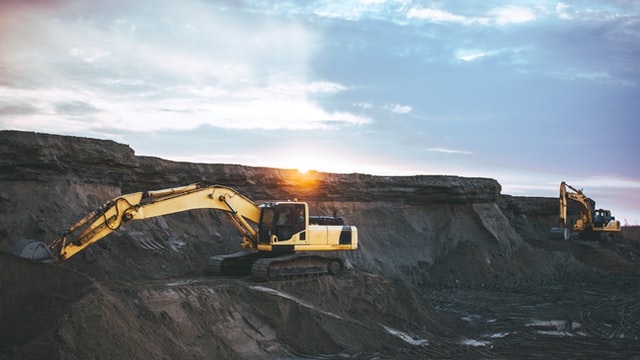 How to trade in palladium stocks
Most individuals who want to get involved with the palladium market will do so by trading palladium stocks. Trading implies you might be betting on palladium share price changes going up or down using leveraged derivatives such as CFDs. Your exposure will increase, so profits and losses will be amplified.
Ways to invest in palladium: ETFs
ETFs that track palladium like an index fund but trade on an exchange-traded fund mimics a mark precious metals by using a platinum share as their underlying asset. The Sprott Physical Platinum and Palladium Trust (ARCA: SPPP) is one such ETF, as is the Aberdeen Standard Physical Palladium Shares (ARCA: PALL).
The Sprott Physical Platinum and Palladium Trust ETF was established to invest in and store actual palladium and platinum bullion in almost all of its assets. The fund currently holds approximately 47,000 ounces of palladium and practically 61,000 ounces of platinum production. The portfolio is kept in custody at a federal crown corporation of the Canadian government.
The physical palladium shares from Aberdeen Standard, on the other hand, are meant to match the performance of the palladium price with fewer fees. It contains more than 204,000 ounces of palladium in London at a secured vault held by JPMorgan Chase & Co. (NYSE: JPM).
Ways to invest in palladium: Bullion
Another approach to investing in palladium is through physical assets, such as palladium bullion. In reality, financial investors may acquire palladium bullion bars, palladium bullion coins, or collectible palladium coins to expand their portfolios. Many investors may use this strategy, from those who wish to invest small sums of money in the metal to those with more significant amounts. Another choice is palladium bars and wafers, which are not as readily available.
Ways to invest in palladium: Stocks
Finally, investors may get palladium exposure by investing in a company that focuses on palladium. However, this form of palladium investing can be complex since most of the world's palladium is produced in countries with significant platinum mines. As a result, gaining direct exposure to palladium is difficult.
Despite this, there are at least two major palladium producers in North America: Sibanye-Stillwater (NYSE: SBSW, JSE: SSW) and Impala Platinum Holdings (JSE: IMP).
Top Palladium Stocks to Watch
Sibanye Stillwater Ltd (SBSW)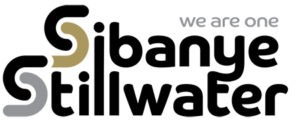 Sibanye Stillwater is the world's largest producer of platinum, palladium, and gold, the second-largest producer of palladium, and the third-largest producer of gold. The corporation was formed through the purchases of Stillwater, a US palladium miner, and Lonmin, an opposing platinum mine. Sibanye has palladium deposits in the United States, South Africa, and Zimbabwe. Palladium was one-third of the firm's overall sales in 2021.
Sibanye has committed to being carbon-neutral by 2040, and it's investing in green-age metals like nickel. In October 2021, Sibanye revealed that it planned to acquire nickel and copper mines in Brazil for $1 billion.
Sibanye is a large and successful company with earnings of $2.2 billion in 2021. The dividend yield on the stock is 9 percent. However, as of early March 2022, the conflict between Sibanye's employees at its South African gold mines and management has continued over pay.
Anglo American Platinum (ANGPY)

Anglo American Platinum, a British company, known as Placer Dome, is the world's leading producer of platinum and palladium.
While the company is most recognized for platinum, it produced over 1 million ounces of palladium in 2021. The precious metal accounted for 28.5% of revenues that year.
Anglo American Platinum, which reported sales of $14 billion and EBITDA of $7 billion in 2021, is a platinum group miner with operations in South Africa and Namibia. The stock has a dividend yield of around 5%.
Impala Platinum Holdings (IMPUY)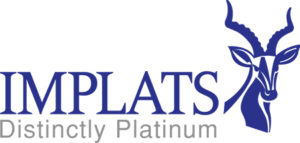 The largest producer of platinum group metals, including platinum, palladium, and rhodium, outside of South Africa is Impala Platinum Holdings, better known as Implants. Their mines are located in South Africa, Zimbabwe, and Canada.
In 2019, Implants combined with North American Palladium ltd to acquire the Canada-rich Lac des Iles palladium mine. As a result, the firm generated 1.1 million ounces of palladium industry in 2021. In 2021, gold made up 31% of the miner's earnings and 37% in 2020. Implants released $8.5 billion in sales and $4 billion in EBITDA in 2021. The stock has a 6.6 percent dividend yield.
Northam Platinum Holdings Ltd (JSE: NPH)

Platinum group metals (platinum, palladium, and rhodium) are mined in South Africa's Northam Platinum operations. They also have a recycling facility.
By 2020, palladium will make up approximately a third of company sales. The primary revenue source is rhodium. A valuable element is also utilized to reduce automobile emissions.
In 2021, Northam recovered from a poor 2020 when Covid disrupted mine manufacturing. As a result, production was up by nearly a third by mid-2021. As a result, the miner reported over $2 billion in revenue and $1 billion in EBITDA throughout the year.
Platinum Group Metals (PLG)
Platinum Group Metals (PLG) is a Canadian firm pursuing the Waterberg Project, underground palladium, and platinum deposit in South Africa. They're also developing the Lion Battery, which uses platinum and palladium.
According to the company, the Waterberg mine has a verified and probable palladium resource of more than 12 million ounces. This is in addition to platinum, gold, and rhodium resources. PLG owns 50% of the Waterberg Project; other important investors include Implats and several Japanese firms.
On the other hand, the Waterberg deposit has yet to begin producing, so this pre-revenue stock is quite risky.
Ivanhoe Mines (IVPAF)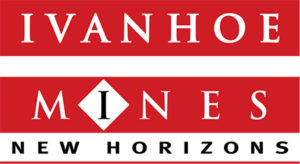 Ivanhoe Mines is a Canadian company mining corporation that operates in Africa. The Kamoa-Kakula copper finds in the Democratic Republic of Congo (DRC), the Platreef palladium-rhodium-platinum-nickel-copper-gold discovery in South Africa, and the Kipushi zinc-copper-german.
The Kamoa-Kakula copper mine began operations in 2021. They sold $342 million of copper during the third quarter, yielding $233 million in EBITDA.
As you can see, Ivanhoe is not solely interested in palladium. They presently only profit from copper, a metal that has an essential role in the automobile electrification process. Furthermore, to minimize greenhouse gas emissions, Ivanhoe aims to power Kamoa-Kakula and Kipushi with carbon-free hydropower.
Chalice Mining Ltd (CGMLF)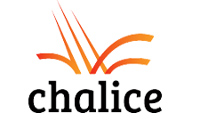 Chalice is an Australian miner pursuing the 100% owned Julimar Project in Western Australia. Platinum, palladium, nickel, copper, and gold are the platinum group elements in the Project. The Project's main nickel sulfide deposit is the world's most significant over the previous 20 years and the most extensive platinum group metal found in Australian history. The Gonneville deposit comprises just 7% of the Project.
The site is well placed in Perth, Western Australia, with access to excellent roads and other transportation infrastructure.
Even though it does not generate income, the firm has a market capitalization of more than 2.6 billion AUD. In addition, its worldwide-class deposits guarantee that it has more than 2.6 billion AUD in market cap.
Final Thoughts
Palladium prices are unpredictable, owing to high demand and a restricted supply. Therefore, even though palladium costs have come down from record highs, it is still possible that they will rise.
When prices fall, palladium equities frequently follow suit. The reason for this is that lower pricing results in lower margins. As a result, the stock declines in the near term.
So far, palladium equities have not started the year well. And, palladium may face difficulties with EV sales projected to account for 48% of all new vehicle sales by 2030.
Palladium is most useful in automobile catalytic converters, which electric vehicles will not require. Considering all of this, metal prices may drop in the future. In the end, the top palladium equities will have diverse holdings.
FAQs
Is palladium stock a good investment?
Palladium is a silvery-white precious metal used in automobile exhausts to filter toxic gases. Catalytic converters make up about 80% to 85% of palladium demand, but the metal is also utilized in jewelry and electronics. The use of palladium has increased in Europe and China as these countries implemented environmental rules to push automobile firms to reduce toxic emissions.
Palladium is not required to manufacture electric vehicles, although it is necessary for hybrid cars like the Toyota Prius. In short to medium term, therefore, palladium is beneficial to the environment. Of course, the transition to electric transportation will decrease demand for palladium, but it will be a rocky road.
What is the stock symbol for palladium?
Palladium (PA: NMX)
How to buy palladium stock?
Palladium investing offers a wide range of possibilities. One option is to trade palladium at its spot price through stock dealing, which reflects the current market price for a trader to purchase or sell the asset for immediate delivery.
A futures contract is another way to invest in palladium. This is a bilateral agreement between two parties to buy and sell an asset at a predetermined price in the future.
Is Now a Good Time to buy Palladium Stocks?
With the market's strong supply and demand fundamentals and prospects for a possible supply crunch, investing in palladium bullion may be one of the best bets now and in the future.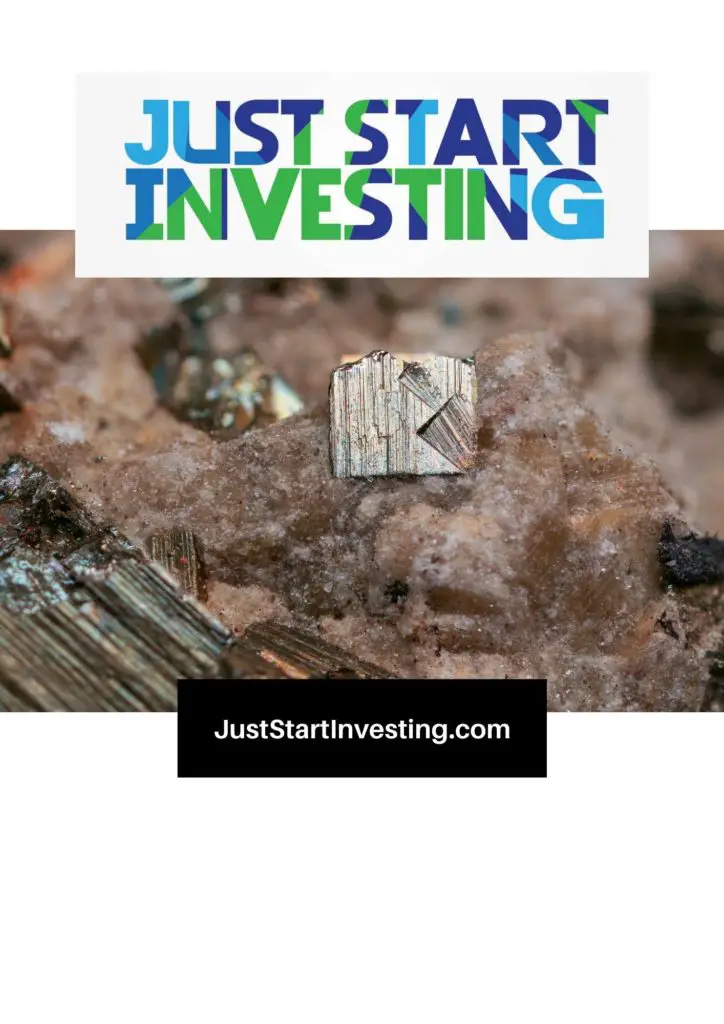 Just Start Investing is a personal finance website that makes investing easy. Learn the simple strategies to start investing today, as well as ways to optimize your credit cards, banking, and budget. Just Start Investing has been featured on Business Insider, Forbes, and US News & World Report, among other major publications for its easy-to-follow writing.