Trading has become one of the popular investment strategies over the past few years in the United States. Partly responsible for the growing popularity of trading is the government-enacted legislation in the form of stimulus checks. With enough money in your bank account, you too can trade in 2022. The two most popular trading platforms are Public and Robinhood. But the Public vs Robinhood debate is an interesting one. Eager traders should familiarize themselves with both platforms before deciding which one to go with.
And that's what this guide is here to do. With more than 55% of the US population engaging in stock trading, it's now or never to get your hands on the most lucrative stock picks to begin your rookie trader career. So with all that said, let's look at the Public vs Robinhood debate and determine which app is the best for you in 2022.
Public VS Robinhood: The Overview
Public and Robinhood are two entirely different stock trading apps that allow users to invest without needing a background in finance. A few factors play a hand as to why these two apps are so different. For example, Robinhood is a commission-free trading app that allows trading stocks, ETFs, and cryptocurrencies. In addition to that, you can also trade options on Robinhood.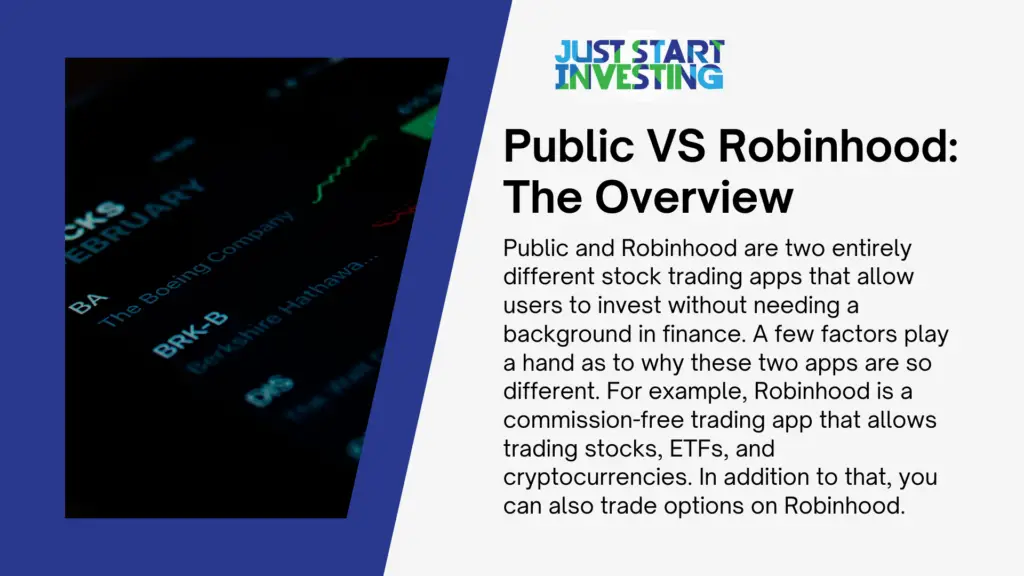 Public is a different type of stock trading app to Robinhood. Users should feel more familiar when using this app since it resembles a social media app. The gist is that you can follow other investors on Public and see what they post on their timelines. These posts appear on your newsfeed. Sharing information is made easy on Public, as the whole point is for the app to be the premier application for social interactions between investors.
So the overview here is the following:
•Robinhood is the most popular stock trading app with 22.4 million registered users in 2021.
• Robinhood allows investors to trade stocks, cryptocurrencies, ETFs, and options.
•Both Robinhood and Public are commission-free trading platforms that boast a simple user interface.
•In particular, Robinhood's ease of use and beginner-friendly user interface makes it easy for beginner investors to start trading stocks and cryptocurrencies.
•Public is a cross between Robinhood and social media apps like Twitter. This is all because Public allows you to follow other investors and see their investments by scrolling through your newsfeed.
With the overview out of the way, let's look at other parameters that will help us settle the Public vs Robinhood debate.
Public VS Robinhood: The Fees and Pricing
The first place to start is by looking at the fees and pricing parameters. Luckily for you, both Public and Robinhood are commission-free stock trading apps that come with zero fees when creating an account. For quite some time now, Robinhood was the premier stock trading application that revolutionized the way traders buy and sell stocks. Public has recently emerged as one of the best Robinhood alternatives for the very same reasons.
A Public stock app review showed us that trading stocks, EFTs, and cryptocurrencies comes with a zero-commission policy. This means that you won't pay a single dollar in fees when trading on both apps. That doesn't mean you won't pay for certain things when using the app.
Despite both being commission-free trading apps, you can pay for optional upgrades. In the case of Robinhood, there is the Robinhood Gold. This service costs $5 per month and gives you several analytical tools at your disposal. Some of these tools allow you to do in-depth research on stocks. These tools gather data from Nasdaq and make the reports available for you to view. In addition to that, Robinhood Gold allows margin trading and up to $5,000 in instant deposits. We should mention that margin trading is a risky investment, especially for inexperienced traders. So if you're interested in an in-depth guide on what margin trading is, feel free to read our article about it.
Public doesn't have a premium version like Robinhood. But you might be charged fees on wire transfers and making trades through a broker. Fortunately, these average traders will rarely be affected by these fees. Considering that both Public and Robinhood are meant for beginners, these fees are rarely the talking points of both services.
Overview of the Fees on Public and Robinhood
Robinhood fee overview
•$5 per paper statement
•$2 per paper confirm
•$20 for domestic overnight mail
•$20 for domestic overnight check delivery
•$75 for ACATS
•$50 for international overnight mail
Public fee overview
•$30 for domestic wire transfer
•$35 for domestic overnight check delivery
•$30 for returned checks, ACH, wire recalls, and stop payments
•$5 per paper statement
•$2 per paper confirm
•$75 for ACAT
•$35 for domestic overnight mail
•$50 for international overnight mail
•$10 + commissions for restricted accounts
•$30 + other fees for worthless securities processing
• $50 for tender offer order
This is the entire fee structure of both trading apps. Given that both trading apps have similar fee structures, we can't decide on a winner in the Public vs Robinhood fees and pricing parameter.
Public VS Robinhood: Available Securities
If Public wants to be one of the go-to Robinhood alternatives, it has to offer the same if not a bigger amount of tradable securities. Fortunately, that's what Public offers to traders. Both Public and Robinhood allow users to trade stocks, ETFs, and cryptocurrencies. Robinhood allows users to trade options, while Public does not.
Both platforms allow fraction trading. This means users can buy fractions of shares for as little as $1. In turn, this means you can purchase shares of Tesla or Microsoft for as little as $1. Public calls this type of trading "slice sharing."
But the real difference-maker in the Public vs Robinhood debate is the fact that Robinhood gives you instant access to funding up to $1,000. If you're transferring money from your bank account, Robinhood will give you instant access to your funds. Typically, you have to wait a few days for funds to be available on Public.
The instant access to funds, in addition to options trading, makes Robinhood the clear winner in the Public vs Robinhood debate for this parameter.
Public VS Robinhood: Free Stock Bonuses
The last parameter in the Public VS Robinhood debate is the free stock bonus. For new users, this one is very important. Free stock bonuses typically mean signing up bonuses. Our Robinhood analysis shows us that you have a random free stock worth between $2 and $225 upon signing up. Our Public stock app review showed us that you can select the free stock yourself. However, the free stock is only worth up to $70. While Robinhood gives you a higher-worth stock, it does the stock to you at random. You have the option to select the free stock with Public, but the stock worth is three times less.
So we can't settle on a winner for this parameter in the Public vs Robinhood debate.
Finishing Thoughts
While we've omitted a couple of other important parameters, we will quickly run through them in this section. Many traders ask the question of is Public app safe? And the answer is yes. Both Public and Robinhood are extremely safe apps that employ a handful of security measures. So can we really call Public a worthy Robinhood alternative? While our guide favors Robinhood, we can safely say that Public is indeed a great stock trading app for beginners.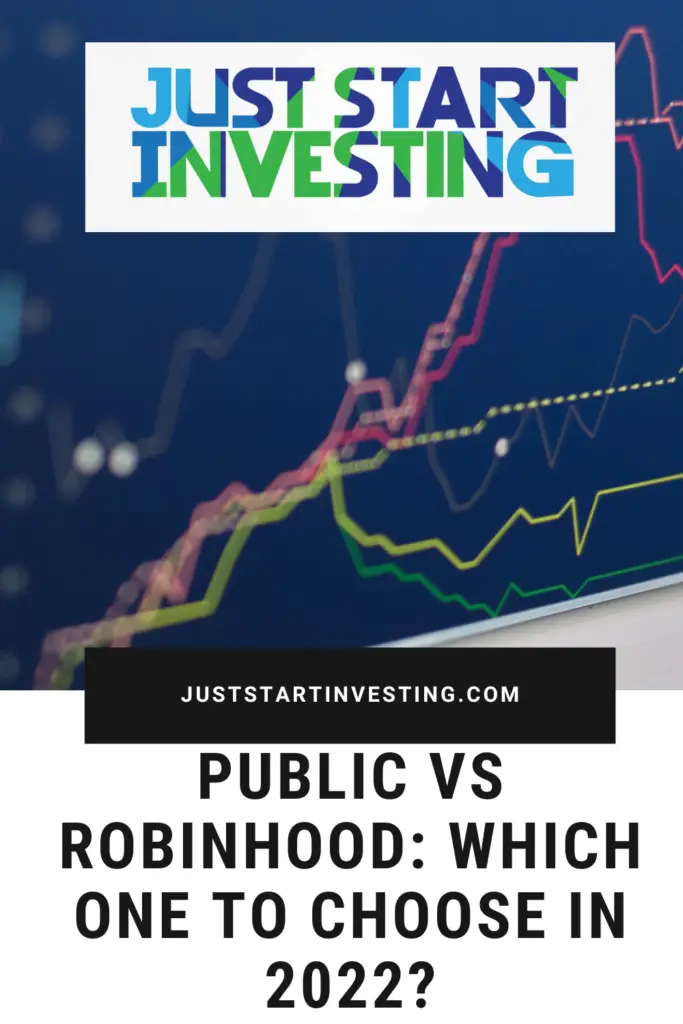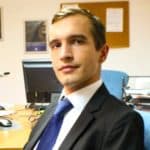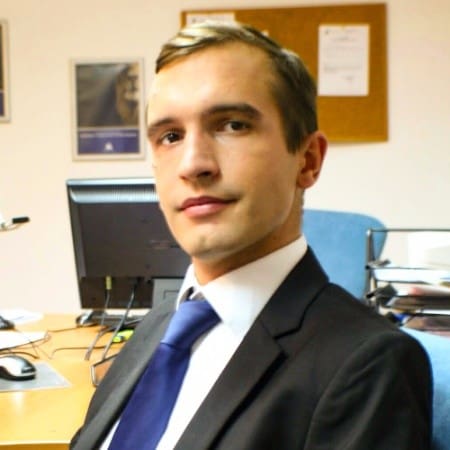 Partner at Vega Capital Management - a private funds management company.
An experienced portfolio manager with 10+ years of proven and reputable track record in investment management and financial analysis. Currently, a partner at one of the fastest-growing private fund management companies in southeast Europe, Kiril has been tending to a loyal international base of client-investors and partners. When he is not crunching numbers and increasing his client's wealth, he reminisces about his Michelin-star restaurant cheffing years and fondness of the culinary arts.