Redwood Materials is the maker of sustainable materials that creates circular supply chains out of waste and addresses the environmental consequences of new goods before they are produced.
Tesla co-founder and CTO JB Straubel launched Redwood Materials, which has since grown to be the best lithium-ion battery recycling business in the United States. After all, the world needs green energy and methods for ensuring that green technology doesn't result in additional waste in the future. If you're looking to invest in Redwood Materials but aren't sure how to keep reading.
What are Redwood Materials?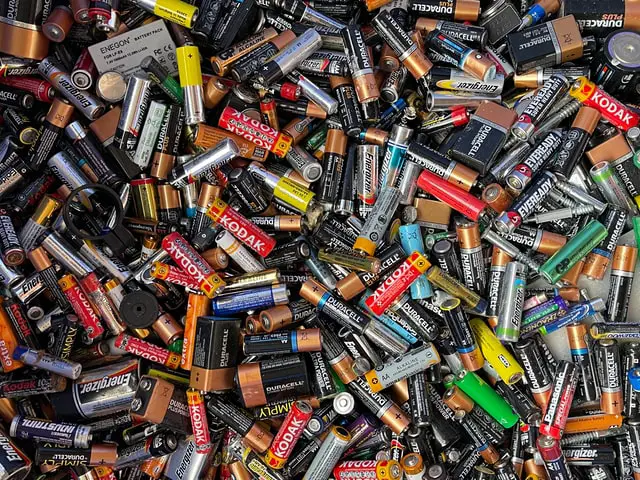 Redwood Materials, founded by JB Straubel, Tesla co-founder and CTO of the Future Energy Group, that aims to build around a supply chain for batteries, is growing its operations. Redwood has been known as a battery recycler for most of its history, but it is now working to streamline the supply chain by producing key battery components in the United States.
Recycling lithium-ion batteries, such as those used in the following four markets, is the Redwood Materials.
Electric vehicles
Grid/renewable storage
Manufacturing
Consumer of electronics
Many metals and minerals are used in the processes of these industries, which can be recycled and reused. For example, batteries are made of precious metals like lithium, nickel, and copper. Redwood Materials were turning into waste generated by green technologies by recycling these substances.
After spending 15 years at Tesla as co-founder and CTO, JB Straubel established the firm in 2017. He realized the importance of waste management after working for Tesla.
Where Are Redwood Materials Right Now?
The firm is currently searching for new products for a million-square-foot factory, which may cost more than $1 billion and be built in the United States. The factory would be used to produce cathodes and anode foils, the two essential components of a lithium-ion battery structure, with a capacity of up to 100 gigawatt-hour per year in materials, enough for one million electric vehicles by 2025.
Although many individuals believe that the EV battery recycling field is a gold mine waiting to be exploited, others think it wastes time. In addition, there are rumors that Redwood Materials will become publicly traded in the next several years. However, as of now, Redwood Materials has no plans to go public any time soon. Therefore, industry here-say is all that's out there regarding Redwood Materials stock speculation.
As a result, you may want to keep an eye on the firm's press page for the time being. Since it's still a startup, there's no telling when or if this firm will go public. However, due to its cutting-edge research and prominent owner, it's sure to attract attention and gather interest.
What is unique about Redwood Materials?
Redwood Materials specializes in recycling rare metals, batteries, and electric vehicles. They are developing long-term EV battery materials for automobile manufacturers and battery makers. The firm recycles power banks, power tools, cell phone batteries, laptops, and any other computer, electric bicycle, scooter, or other electronics that utilize lithium-ion batteries to produce these sustainable resources. Necessary materials such as nickel, cobalt, and lithium are recovered during recycling when they are part of the circular economy.
Redwood Materials processes scrap materials so they can be reused. In addition, Redwood Materials helps to minimize the environmental impacts toll of non-biodegradable waste and mining by reducing the generation of new pollutants.
What to Expect: The Future of Redwood Materials
The Redwood Materials IPO may not be happening after all. The firm, however, has grandiose plans to continue its efforts to become a world leader in electric vehicle battery recycling.
You may also get in on the action. You can recycle your old phones, laptops, tablets, power tools, and other lithium-ion batteries with the firm right away. There is additional information on the Redwood Materials website.
This can be a brilliant idea by JB Straubel. Opening the business to interact with customers might help create a successful supply chain. Straubel has stated that he wishes Redwood to be the end-of-life solution for electric vehicle batteries and that he wants Redwood to become a viable option.
The firm has declared its intention to grow throughout the world. Thus the Redwood Materials stock is not available on the market cap. However, the firm is demonstrating its interest in increasing internationally. But, of course, this will raise investors' interest and speculation.
Tesla currently has two factories in Carson City, Nevada. However, Straubel hopes to open facilities worldwide to recycle scrap from battery cells and consumer electronics.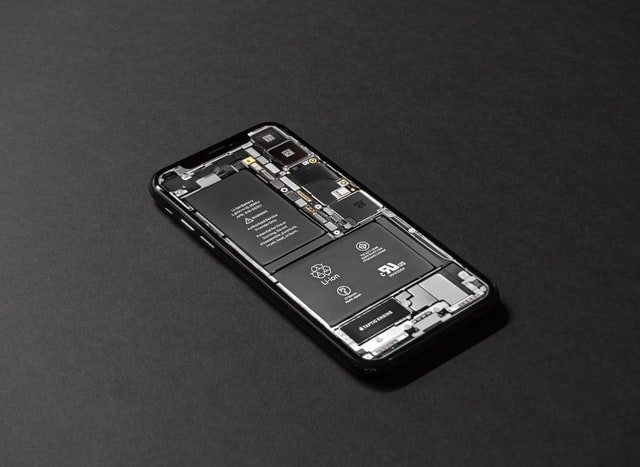 Why Redwood Materials is Gaining a Lot of Interest
Investors are flocking to Redwood Materials because of the following reasons:
An Untapped Market –
A quick scan of the electric vehicle battery market will reveal a relatively new field. The main competition is American Manganese, a penny stock with a $268 million market capitalization.
Furthermore, Allied Market Research predicts that the worldwide electronic vehicle battery recycling market will be worth $138.6 million in 2020. It is anticipated to be worth about $2 272 million by 2025.
Increasing the Supply of EV raw materials –
Redwood Materials is also doing its part by promoting the use of EV raw materials. According to CNBC, Sam Jaffe, a Cairn ERA managing director, stated that the sector would require about 1.5 million tonnes of granite and lithium and 500,000 tonnes of battery-grade manganese over the next ten years to meet the world's demand for batteries.
So while the uses for batteries are still limited, Redwood Materials is using them in a way that does not pollute the environment.
Its Partnership with Top Companies –
This firm collaborates with top firms such as Panasonic to recycle miscellaneous pieces and faulty goods into usable raw materials. In addition, Redwood Materials has a contract with Envision AESC to reclaim some of its old items in 2020. In the same year, Capricorn Investment Group and Breakthrough Energy Ventures provided roughly $40 million in funding.
Aspirational Goals and Good Leadership –
Although the firm has two recycling plants at its headquarters, it aspires to be the industry's leader. It is attempting to establish recycling plants in various locations all around the globe for battery cells from turning waste and consumer electronics.
Also, Redwood Materials enables consumers to recycle their electronics with lithium-ion batteries without going through a third party. Customers can now join in the effort to make the small changes our environment requires to flourish.
How to Invest in Redwood Materials
At the moment, you can't buy or sell shares in the startup recycling firm since it is a private company. This is why Redwood Materials does not have its ticker symbol on any primary stock market. Instead, the firm mainly obtains its financing from private investors such as Amazon's Climate Pledge Fund and Goldman Sachs. In addition, the company has recently collaborated with Ford Motor Company to assist the firm in converting most of its cars to electric.
However, even though Redwood Materials has ruled out an IPO, it may choose to do so when the business grows and needs more space. Although investing in Redwood Materials is difficult, retail investors may purchase shares ahead of time through brokerages. When Redwood Materials opens itself up to the general public, investors can buy stocks through stock brokers and trading platforms.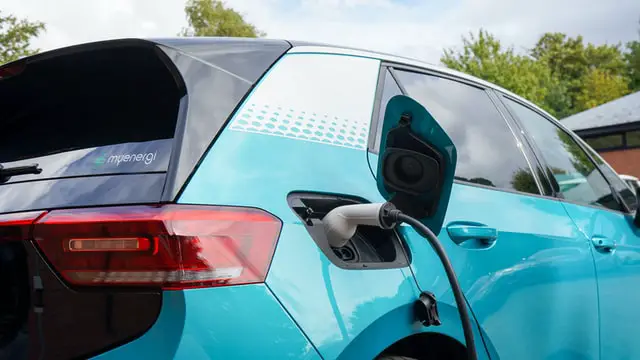 What Are The Risks Involved In Investing In Redwood Materials?
It's not sure if Tesla will collaborate with Redwood Materials, so you may not be able to get your money back. You may never know what would happen if the company went bankrupt and you lost all of your money invested in it. There's no telling whether or not it will recover if the market goes down. While investing in firms like these may result in more significant profits than others, greater dangers exist.
These are just some of the concerns that might result in a loss of investment and why you should be cautious. While this business may appear to be a good investment during the rise of clean energy, it's critical to consider all of the dangers before investing your money.
Bottom Line
Even though Redwood Materials has achieved a high position in its field, it has no intention of resting there. By becoming the critical producer of cathodes in the United States, Straubel hopes to take the firm to even greater heights.
The company's future is bright, as evidenced by its recent acquisition of a battery-manufacturing plant. As the demand for battery materials rises, they will be at the forefront of developments. When it does open itself to the general public, people will undoubtedly invest in Redwood.
FAQs
Why Should You Invest?
Investing is critical to the development of every economy since it allows firms growth and develops their enterprises without relying solely on profits. Instead, investors can use debt and equity to gain more possibilities, while firms may take advantage of all the cash they require for expansion.
Finally, investing is much more than just making money. You become a part of something greater by helping a firm develop faster than it could on its own and earn money for yourself. A disadvantage of "selling" your business is that you may have to pay too much money to a buyer, resulting in negative equity. However, there are several advantages of selling your business below:
How Can You Buy Redwood Materials Stock?
Unfortunately, Redwood Materials is a private firm, so you won't be able to invest in its stocks. In addition, this is not a straightforward procedure because it isn't available on any public stock exchanges. However, you may support climate fund investments in companies like Tesla, which will indirectly enable you to acquire Redwood Materials.
Are Redwood Materials publicly traded? When will it go public?
The firm is privately held and has not revealed when it will go public. However, Straubel stated in 2021, "An IPO is not off the table, but we'd want to develop the business in different ways for a little longer."
However, the firm has amassed a significant sum of money from private investors. Redwood Materials raised $40 million in a Series B funding round in 2020. Investors such as Amazon and Bill Gates's Breakthrough Energy Ventures provided the capital.
Has recently raised $1 billion in July 2021. The money came from prominent investors like Fidelity and the Canada Pension Plan Investment Board. According to its most recent funding round, the firm is said to be worth $3.7 billion.
How to buy Redwood Materials stock?
There are still ways to invest if Redwood Materials isn't listed on a stock exchange. You may be able to purchase shares in certain pre-IPO firms if you are an accredited investor.
Pre-IPO equities are stocks of firms that have not yet made an initial public offering (IPO), such as Redwood Materials. They are not included in the broader stock market. Instead, transactions between private companies and investors take place. Company employees who acquired stock options or early investors are commonly included as sellers. This also implies that the shares are less liquid and difficult to value because they're less liquid and hard to value than equities issued by a corporation.
Pre-IPO investing sites such as EquityZen allow you to invest in some pre-IPO companies, including Redwood Materials. However, only investors who are authorized can do so. An accredited investor is a person or entity that satisfies one of the following standards:
You have been self-employed for at least two years and expect to remain so. You must earn $200,000 (or $300,000 with a spouse) in each of the previous two years and plan on doing so again this year.
excluding their primary residence, have a net worth of $1 million or more
Hold a Series 7, 65, or 82 licenses with one of those licenses.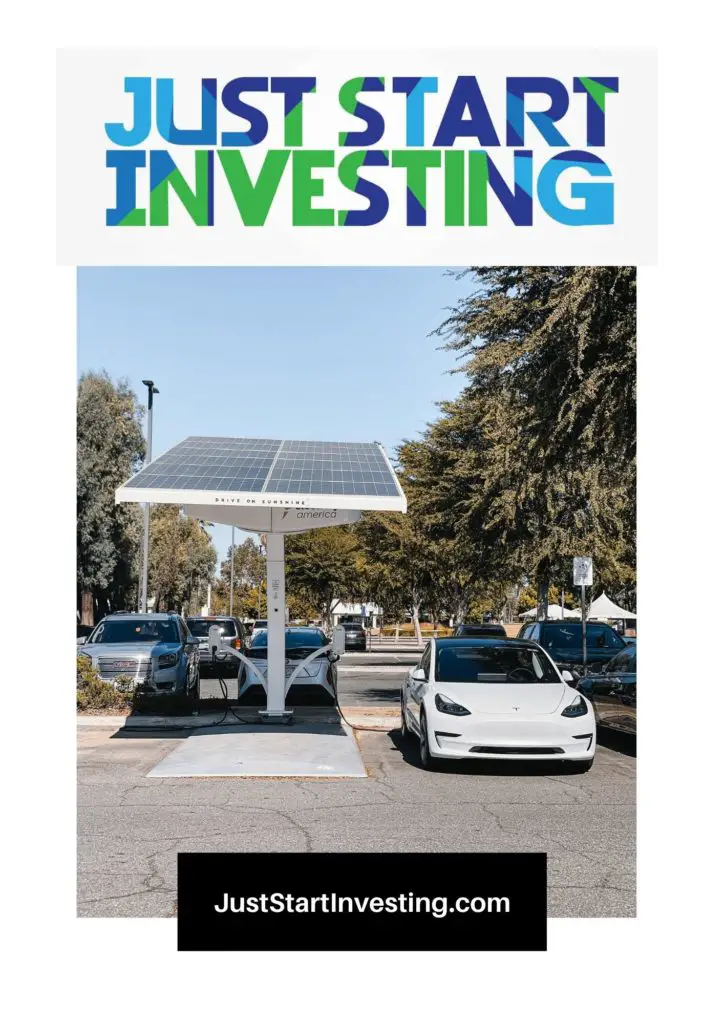 Just Start Investing is a personal finance website that makes investing easy. Learn the simple strategies to start investing today, as well as ways to optimize your credit cards, banking, and budget. Just Start Investing has been featured on Business Insider, Forbes, and US News & World Report, among other major publications for its easy-to-follow writing.