In the world of personal finance, one way to save money and invest is by trading stocks. Stock trading has seen a massive surge in popularity over the past few years. To begin trading stocks, you need to find a broker. The two brokers we'll focus on in this article are SoFi and Robinhood. The Sofi vs Robinhood debate has been going around for some time now.
Many regard SoFi as a highly competent Robinhood alternative. Robinhood is indeed the go-to stock trading broker in the US. But which is better? Is the SoFi vs Robinhood debate even a worthy one to have? In this quick guide, we will talk about that. So with all that out of the way, let's start.
SoFi vs Robinhood – What Are They?
If you're confused about what SoFi and Robinhood are, let's just say that they're online brokers. An online broker or stockbroker is a financial service that allows you to buy and sell stocks. This is a short explanation and one that you need to get started trading stocks. Both SoFi and Robinhood are licensed online brokerage companies that act as apps for day trading. According to USAFacts.org, 53% of Americans engage in some form of stock trading. The best way to do that is by using either SoFi or Robinhood.
With these apps, you can buy stocks, sell stocks, and even buy cryptocurrencies and ETFs. Robinhood faces fierce competition for the title of best brokerage and commission-free stock trading app. SoFi is one of the biggest competitors. So is Robinhood the best brokerage, or is SoFi a worthy Robinhood alternative? Let's find out.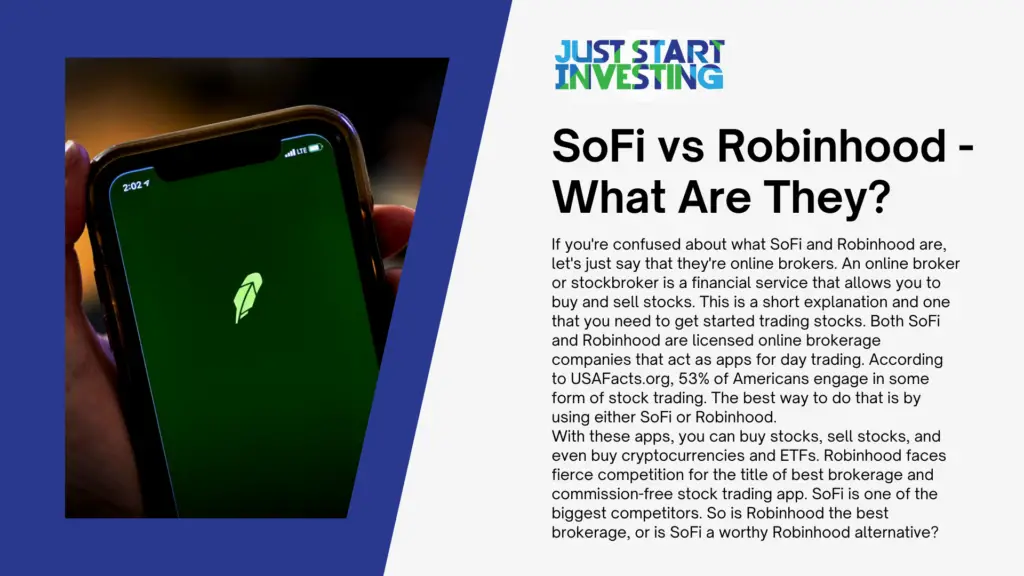 SoFi vs Robinhood – The Short Summary
Before we dive deeper into the topic, allow us to give you a summary of both. Even though we touched on it, there are quite a few differences between both. What you need to know is that you can trade stocks with both. But the business model of both companies varies.
Let's start with Robinhood. Robinhood is one of the most popular apps for day trading. With a Robinhood account, you can trade stocks, trade cryptocurrencies, and exchange-traded funds (ETFs). What makes Robinhood so unique is the simple and easy-to-use interface. User-friendliness is Robinhood's biggest strength in attracting new and inexperienced traders. Robinhood offers an easy solution and a commission-free stock trading app.
SoFi, on the other hand, is different. While you can just as easily trade stocks, cryptocurrencies, and ETFs, the business model is quite different. SoFi isn't only an online brokerage. The company offers customers a wide range of financial solutions such as refinancing, loans, and banking. For the SoFi vs Robinhood debate, we will focus only on the stock trading aspect.
With all that said, Robinhood does offer better trading options. In addition, you can trade options and cryptos without paying a commission.
SoFi vs Robinhood – The Numbers
Another important aspect of the SoFi vs Robinhood debate is the number of users on each respected app. Make no mistake about it; Robinhood surpasses SoFi by a lot in this metric. According to Statista, the number of registered users on Robinhood exceeded 22.5 million. Statista can also tell us the number of registered users on SoFi. That number is nearly ten times lower, with 2.5 million.
All in all, Robinhood is the more popular online brokerage. Thus, it is THE app for day trading. With users wanting more trading options and more stock options, Robinhood beats the competition in this regard. However, that doesn't make SoFi an unworthy Robinhood alternative.
SoFi vs Robinhood – The Features
To go more in-depth in the whole SoFi vs Robinhood debate, we have to look at what features both apps offer to customers. To do that, let's start with SoFi.
SoFi Features
SoFi maintains its stance on being a one-stop solution to personal finance. It covers multiple sectors and that makes it a service well worth your time. But for the sake of this article, we will focus on the stock trading aspect. Their mobile app is well-regarded as a user-friendly app that performs a wide range of services. As such, their app ranks in 46th place on Google Play in the finance category.
The app allows users to trade stocks without paying a commission. If you read the fine print, you'll see that SoFi is an online brokerage that comes with no hidden fees or commissions. But this is the case only for trading stocks. You do pay a commission for trading cryptocurrencies. The commission is 1.25%.
A very impressive feature of the SoFi app is the automated investing feature. This feature makes trading stocks and ETFs stressless and seamless. By adding in certain parameters, the app will automatically build a portfolio for you that matches the parameters. It will calculate your risk tolerance and diversify it to minimize risk.
But probably an even more impressive feature is the stock bits feature. Since not everyone can buy a stock from a Fortune 100 company, SoFi introduces the stock bits feature. This feature allows you to buy a percentage of a particular stock. You can buy stocks for as little as $1.
Robinhood Features
Robinhood is widely regarded as the best brokerage service that also comes with a commission-free stock trading app. In a sense, Robinhood is the go-to app for stock trading as it has all the trading tools necessary to do so. We already touched on their easy-to-use interface, but how about the fact that the Robinhood app has received numerous rewards?
The standout feature of Robinhood is its commission-free stock trading app. It doesn't matter if you're trading stocks, cryptos, or ETFs; you won't pay a commission for using their app to do so. Another standout feature is Robinhood's cash management feature. This feature essentially allows you to earn interest on your Robinhood's savings account. You can add money to that account and take it out whenever you want. The reason why this feature is so good is that it allows you to earn interest on funds that aren't invested into stocks, cryptos, or ETFs.
Much like SoFi, you can also buy fractions of a share. But you can also buy penny stocks on Robinhood. These are all free features, but there is also a Robinhood Gold membership program. This program costs $5 a month and gives you access to martial interest fees, lowers fees associated with margins, and gives better interest yields.
Finishing Thoughts
The SoFi vs Robinhood debate isn't going away anytime soon. What you need to know is that both are some of the best apps for day trading and online brokerage. The commission-free stock trading apps is something that all stock enthusiasts praise. SoFi might be seen as a good Robinhood alternative, but many consider it to be better. Ultimately, go for the app that gives you the best trading tools for your needs.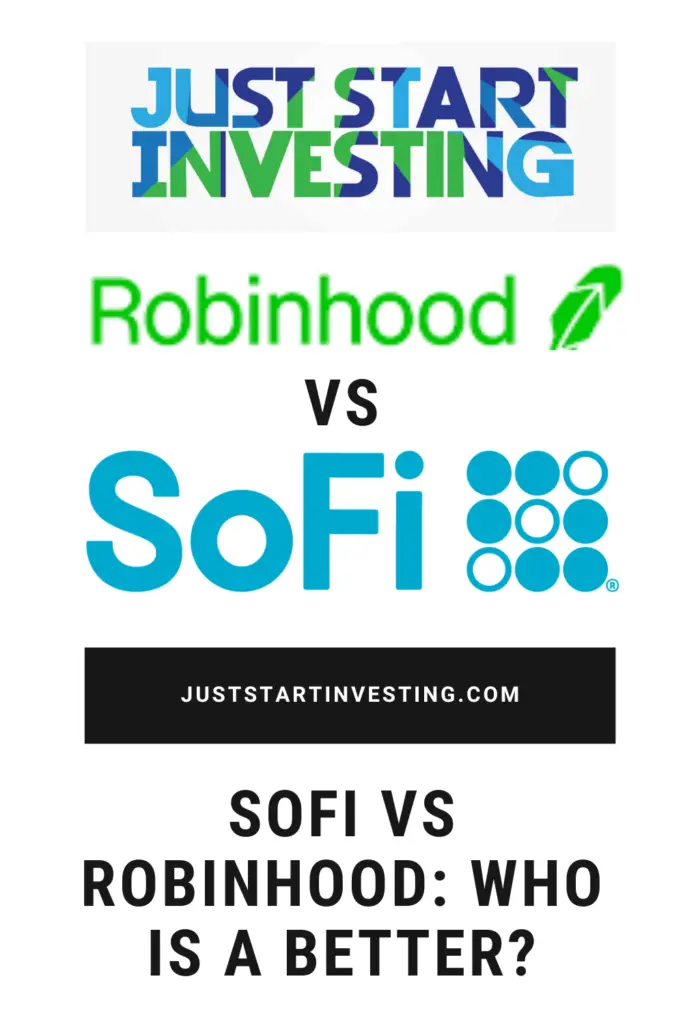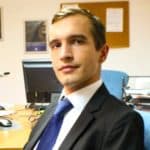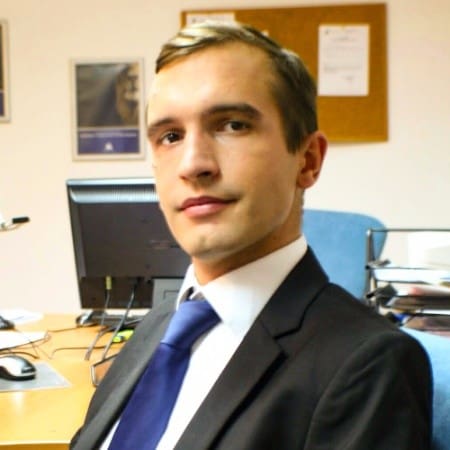 Partner at Vega Capital Management - a private funds management company.
An experienced portfolio manager with 10+ years of proven and reputable track record in investment management and financial analysis. Currently, a partner at one of the fastest-growing private fund management companies in southeast Europe, Kiril has been tending to a loyal international base of client-investors and partners. When he is not crunching numbers and increasing his client's wealth, he reminisces about his Michelin-star restaurant cheffing years and fondness of the culinary arts.