Stock market movies provide a gateway to how the financial world operates. Since we live in an age of entertainment, there is no better way to explain the world of finance than through a camera lens. Hollywood knows this and produces cinema that allows easy digestion of finance-related topics. Whether it's Wall Street greed or incredible risk-taking, stock market movies produce compelling and interesting narratives. 
But there's also an educational element. Finance is a boring subject filled with big words and even bigger numbers. What better way to dumb it down than by showing it on a screen? Because of that, here is a list of the best 8 stock market movies to help you learn about the stock market and finance in general.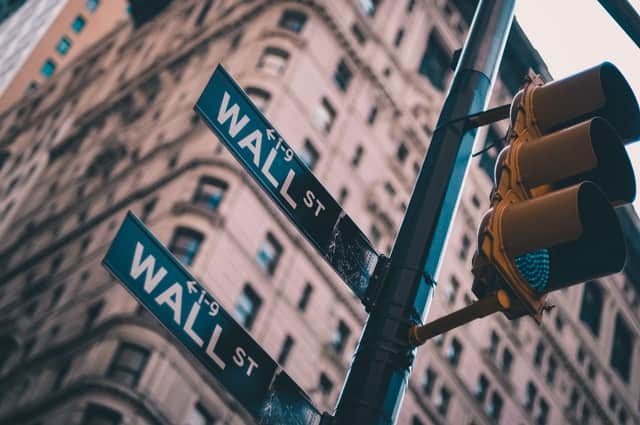 Top 8 Stock Market Movies To Watch
Want to learn how the big boys do it? Here are the best movies every investor should watch.
The Big Short (2015)
The Wolf Of Wall Street (2013)
American Psycho (2000)
Boiler Room (2000)
Wall Street (1987)
Trading Places (1983)
Equity (2016)
Inside Job (2010)
The Big Short (2015)
The Big Short is one of the all-time great stock market movies. Investors who want to learn about the 2007 financial crisis should give this movie a watch. The Big Short is a real story of how millions of people lost their homes through no fault of their own. It focuses on the real estate stocks and the housing bubble banks created through negligence. 
The synopsis is simple. Before the 2007 financial crisis, banks gave mortgage loans to anyone. They didn't perform their due diligence, and people could even apply for a mortgage loan in their dog's name. This created a housing bubble that Michael Burry (played by Christian Bale) uncovered. He understood how dire the situation was and that the house of cards will soon collapse. Being a hedge fund manager, Burry betted against the housing market. He ultimately made a lot of money, but 8 million people lost their jobs, and 6 million lost their homes. 
The Wolf Of Wall Street (2013)
Yet another movie based on real events, The Wolf Of Wall Street is one of the best stock market movies ever made. Hollywood has produced a lot of movies about Wall Street. But none is more entertaining and insightful than Scorsese's multiple-Oscar winning biopics. 
The Wolf Of Wall Street follows the life of Jordan Belfort – a Wall Street scammer and fraudster. Through the help of his merry band of brokers, Belfort founds his own firm, Stratton Oakmont, whose goal is to defraud as much money as they can from wealthy investors. This allows Belfort to live a lavish and rich lifestyle full of illegal substance consumption. But amidst all the partying and screwing around, the SEC and the FBI are closing in on them. 
While the consequences of Belfort's actions are nowhere near damning as the financial crisis of 2007, they did manage to defraud and launder more than $200 million. The Wolf Of Wall Street is by far one of the best Wall Street films ever made.
American Psycho (2000)
American Psycho doesn't show market manipulation or risk-taking. It presents the surreal lifestyle of wealthy New York City investment bankers. This movie is quite different than all the others on this list for the very simple reason that it dives deeper into the psyche of the main character, Patrick Bateman (Christian Bale). Bateman is a wealthy banker who hates his equally wealthy coworkers and friends. He is obsessed with fancy restaurant reservations and flashy business cards. The movie depicts how he turns into a serial killer who shows no remorse for his victims. All that matters to him is himself. 
American Psycho is an interesting take on the psychopathic nature of Wall Street bankers and investors. Considering the negative stigma surrounding Wall Street, this movie doesn't do the world of banking any favors. Despite showing very little of Wall Street, it is a great movie to watch. 
Boiler Room (2000)
Boiler Room isn't based on a true story but it does highlight a huge problem in the world of finance – pump and dump schemes. Pump and dump schemes operate on market manipulation where a group boost's a stock's price through false or misleading statements and then sells. The movie is a classic and features an A-list cast from the 2000s. 
The story revolves around a college dropout who opens an illegal casino in his apartment. He then gets a job as a broker and gets all the toys he wants. From mansions to fast cars, 19-year-old Seth Davis has it all. But he soon questions the legitimacy of the commission-driven Wall Street industry and uncovers a sinister secret. He finds out the true immorality of Wall Street. It shows how stock brokers are up to no good, and that he is part of the problem. Boiler Room is one of the best stock market movies ever made as it exposes what Wall Street truly is. 
Wall Street (1987)
The movie Wall Street is all about one word – greed. Wall Street shows the greed of the stock market industry and how it destroys lives and careers. The story follows Bud Fox, played by Charlie Sheen, and his mentor Gordon Gekko, played by Michael Douglas. Bud Fox is a young, up-and-coming stockbroker who admires Gekko and his wealth. He then discovers the world of insider trading and all the dangers that come with it. 
Wall Street ultimately serves as a warning to everyone working in finance. However, the movie had a counterproductive effect and inspired millions of college grads to get into the stock market for the very same reasons Bud Fox did. Wall Street is a classic stock broker movie that holds influence on people 35 years after its release. 
Trading Places (1983)
Trading Places is similar to American Psycho in that it doesn't show much of Wall Street or finance in general. But it's also very different in many ways. For example, Trading Places is a comedy that unravels the socio-economic class structure of America.
The story shows two executives making a bet where they argue a homeless con artist can manage a successful commodities trading firm. The homeless man they pick is played by Eddie Murphy, who replaces Dan Aykroyd's position in the firm. Both Murphy and Aykroyd are appalled by the sick games the executives are playing and want to get back at them. The final few scenes of the movie show just how brutal a trading session can be. 
Equity (2016)
Equity is a much different stock market movie as it takes a different perspective of the predominantly male-dominant industry. The movie tells the story of a female financial banker on Wall Street and her dreams of making it big. But she is quickly put under the radar by an investigator who believes she is corrupt. The main character Anna Gunn, played by Naomi Bishop, wants to prove her innocence by uncovering a web of corruption that's consuming the industry.
Equity is a fascinating thriller that shows just how difficult it is for women to succeed in this industry. The even more fascinating plot twists are exactly why you should give this stock market movie a watch. 
Inside Job (2010)
Inside Job isn't a stock market movie, but a stock market documentary that looks to uncover the truth behind the 2007 financial crisis. As such, you'll find quite a lot of similarities between Inside Job and The Big Short. While The Big Short follows the crisis as it happens, Inside Jobs looks at it from an investigative perspective. Through a series of interviews, the director looks to piece together a cohesive story and find out why millions of people lost their jobs and homes. 
If you're looking for something different, Inside Job is the best stock market documentary to watch.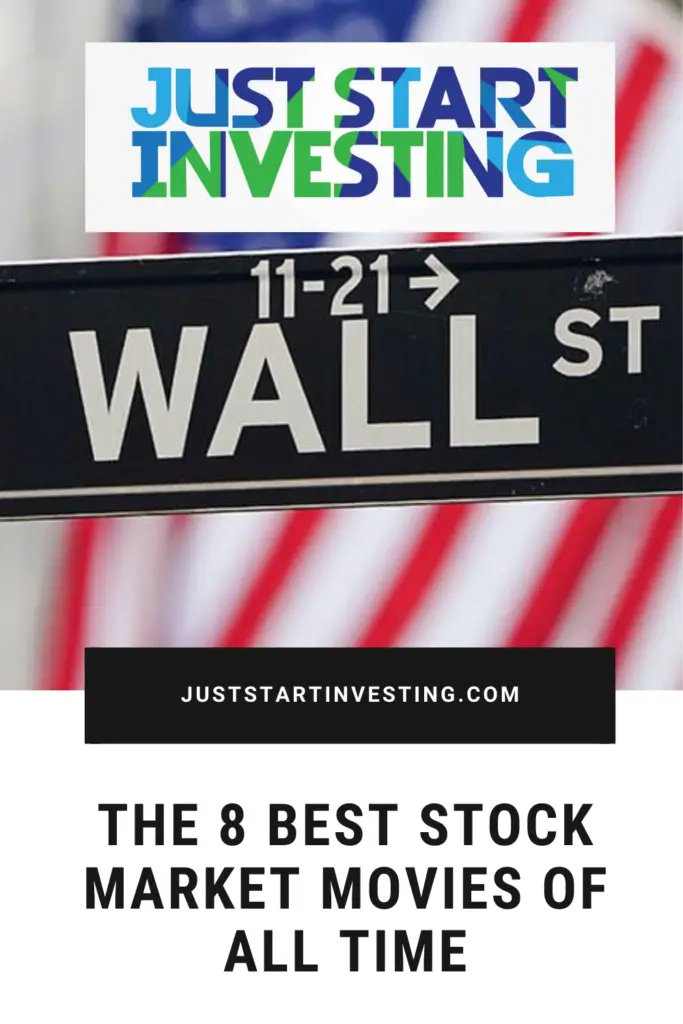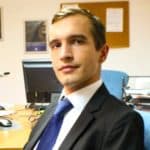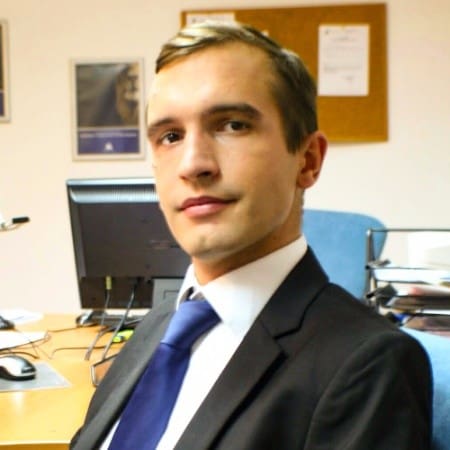 Partner at Vega Capital Management - a private funds management company.
An experienced portfolio manager with 10+ years of proven and reputable track record in investment management and financial analysis. Currently, a partner at one of the fastest-growing private fund management companies in southeast Europe, Kiril has been tending to a loyal international base of client-investors and partners. When he is not crunching numbers and increasing his client's wealth, he reminisces about his Michelin-star restaurant cheffing years and fondness of the culinary arts.