Stock trading can earn you a fortune over time when you are well informed and have the right skills, and your stock trader is, let's say, trustworthy enough. Since you are putting your own money at risk, you probably have all that is required of you to make as much as possible from your trades. Well, you can't speak for your trader since you can't foretell their actual intentions. Some are actually out to squeeze out your wallet to the very last penny!
Especially with virtual money and cryptocurrency markets growing like never before, these are the best times to become an investor and grow your wealth. This is because of the new upcoming platforms and how easy it is becoming to trade these days. However, you should know that your stockbroker has a significant impact on how successful you become in the venture.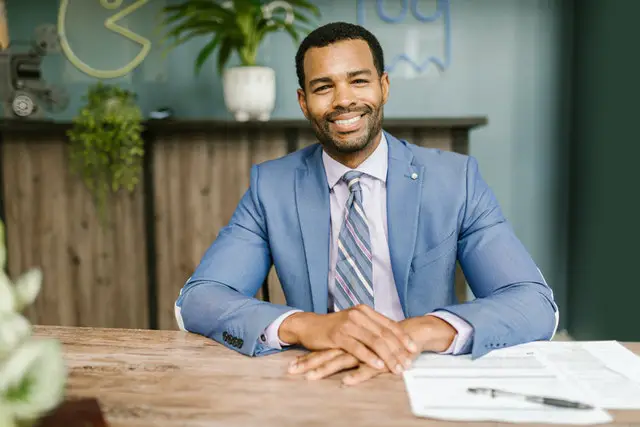 Choosing a stock broker should be a slow and well-thought process. It takes a lot of caution to choose just the right trading partner who will help you maximize your gains without ripping you off. Furthermore, there are more stockbrokers in the market than you could probably imagine.
If you, therefore, notice that your stock broker is atrocious, it might be time to consider making a change. Sometimes you might not even suspect a thing, but a keener look into several things can reveal so much about them. Whether you're considering investing in stocks, you've just started, or you've been at it for a while, this article is for you. We're going to look at ways to spot a BS broker from a mile away.
Before you end up counting losses and more losses, here are seven signs that your stock broker is up to no good.
1. Being Charged a Commission to Trade
There is the old adage that says, "It takes money to make money." True as that is, it doesn't include you having to pay hefty commissions to trade. If a broker has to charge a brokerage fee, this should be a standard commission, usually in the range of between one and two percent. In some cases, the only money you should be paying is the deposit you are supposed to be trading with.
As mentioned earlier, there are very many brokers out there in the market. Most online brokers no longer require investors to pay any commission to trade shares. The commissions charged are only for futures and options. Asking too much of commissions from trades to trade should be a sign that the broker doesn't have your best interest in mind, so you need to reconsider utilizing their services.
When you are required to pay commissions, you may end up eating into the profit you are making, and in any case, you make a loss; they dive right into your investment capital. This isn't good news at all.
The Solution:
If you are utilizing a brokerage firm, you might be required a small fee now and then. This is because a firm will always offer quality services, and it's very unlikely that they will do it for free. Sure enough, you wouldn't. That being said, you need not pay too much to trade. As good as their services may be, you shouldn't have to count losses just because you are utilizing their services.
Take a look at other brokers or brokerage firms and compare their services to what you are being offered at the moment. If you feel that what you are receiving at the moment isn't really what you have been looking for, then it's definitely time to make a change.
2. They Don't Offer Margin Loans
There are various ways to raise capital to start trading stocks. If you don't have the cash to start trading stocks upfront, some brokers provide you with what is known as a margin loan. It requires you to open a margin account with the stock broker.
The margin loan covers the extra costs of buying stocks if the total amount for the same is more than what you currently have in your margin account. This means that you only pay part of the stocks you are purchasing and the margin loan covers the rest. If your broker doesn't provide this facility, it is a possible sign they're up to no good.
Loans Could Help:
If you've studied the market and predicted a certain type of stock will gain value, it means you would lose out on some decent profits. Alternatively, you may have to explore other funding options such as secured loans or credit card loans just to grab the opportunity. The downside is that this can be quite risky and expensive in case your trade doesn't materialize.
The good part is that there are less-risky options to consider. If you have a pending ruling in an auto accident loan, Jared from the lawsuit loan company Provident Legal Funding would recommend getting a legal cash advance. The best aspect of these loans is that they are only repaid if your legal claim is successful.  Once the ruling or settlement is completed in your favor, the lender gets repaid their portion and you keep the rest of the money.  The loan can help you cover the medical costs and other expenses, plus you could utilize a portion of the money to invest.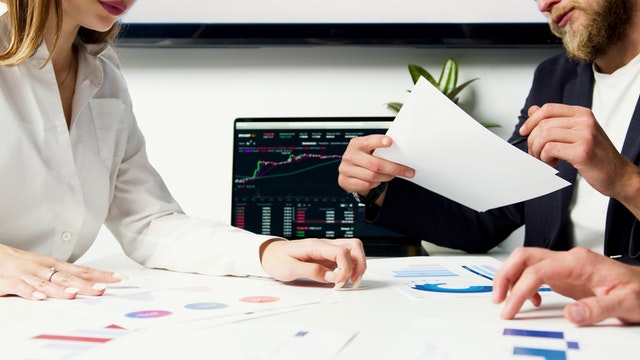 3. They Don't Offer Investor Education
Whether you are a novice investor or you already have some skin in the game, you always want access to some learning materials to better your trading skills. Every broker who has your best interest in mind will make sure to avail of all these materials for you. This is the basic customer support that any business owner or, in this aspect, every broker should include in their service delivery. Education materials may be in terms of articles, webinars, downloadable books, and other learning materials.
There are different brokers out there who have different perspectives of what customer support should look like. Either way, the best broker is one who offers you educational materials to help you improve your skills and become the best version of yourself as a trader. Some of the educational materials they should provide include the following:
How to start trading
Managing your trades
Your investment options
How to study and predict the market
Guide to reading stock charts
How to raise capital for investment
If your broker isn't offering such materials or, at the very least, not willing to guide you on how you could become a better trader, you need to make a change. Make sure that other than helping you trade, your broker is giving you all the help you need to make sure you are improving at it.
4. They Don't Offer All Trading Options You Need
As a trader, you want to make sure that the platform you are using is flexible enough to accommodate all your aspirations. For one, you need a trading platform that is compatible with your desktop and your smartphone or tablet. These features allow you to keep track of your trades and trade whenever and wherever you want.
You may also want to enter your trades by calling someone, a live person, or an automated system. Brokers who offer these options make sure that you can trade with ease and without any limitation whatsoever. The best brokerage platforms have a decent customer support system.
Some people will also want to take a look at the historical pricing data and read earning reports. Brokers who ensure that their platforms offer these options usually have some skin in the game and are always updated. As a trader, these reports and pricing data should guide you into making trading decisions that can actually save you from losses.
So, when you compare your broker to other brokers, or perhaps you are limited to what you can do as far as trading is concerned, it could be time to make a change.
5. Money Transfers Are a Problem
Money transfers should be a smooth process. Whether you are making a deposit into the trading account or want to withdraw from the profit made, the process should be equally easy. It can be frustrating, especially when you have deposited money into an account, traded, made profits, and when you want to make a withdrawal, you are kept waiting.
A stockbroker who isn't smooth in making payments to and from the account shouldn't be trusted. They could be up to something, and obviously, you need someone reliable enough not to keep you waiting when you need to make use of your profits.
When you have been in business with a trader for some time and noticed some delays in money transfers, you need to reconsider getting another broker. They could be up to no good, and sure enough, there are more brokers out there who can offer you quality services.
6. Broker's Website Isn't Stable
Another red flag to watch out for is when the website they are using isn't stable. If they can't get their website to work properly, how different is their working relationship? There is no investment too small to lose, which is why you need to make sure you are hiring the services of a good broker. An unstable website is not only suspicious but can also limit your trades and affect the entire experience.
You don't necessarily have to be glued on your screen all the time to make sure it's working. You, however, want to make sure you can make trades quite easily anytime you want to. When the website you are using has a lot of downtimes, or it crashes, and your account is inaccessible, that can be one of your worst nightmares.
Once you have started using a website and you feel like it's limiting you or isn't quite reliable, don't feel obliged to stick around. This is the hard-earned money we are talking about, and losing even a single penny isn't something small. So go ahead and get a broker with a reliable website that effectively serves your needs.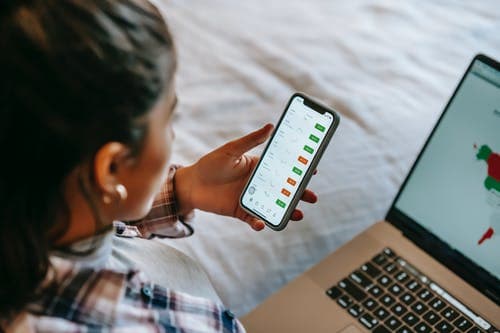 7. Asking For Inactivity Fees
There are many trading strategies, all of which are aimed at maximizing profit and reducing loss. One of these strategies is the smart buy-and-hold strategy. This is where you take some time to study the stock market before you can make a trade. While this is a working strategy, some online brokers might require you to pay inactivity fees for not trading for some time. Such a broker could be up to no good.
Probably they are motivated by what they could make from you and not bettering their services. They are the kind of brokers you should keep away from. Utilizing the services of such a broker could lead to the eventual downfall of your brokerage account since if you are being charged for not trading, then it's your capital that is being slashed gradually.
This is why it's always advisable to take your time before picking a broker. Compare the terms and conditions offered by different brokers and make an informed decision on who you would wish to invest with. Having a broker who doesn't charge you for maintaining a stable portfolio is a good thing for the sake of your investment.
Just to sum it up, stock trading is one of the best and most profitable investments one could make in the 21st century. However, if it's not well-thought, it could lead to massive losses. One of the reasons you could be counting losses instead of profits is utilizing a broker who is up to no good.
Some of them have a bad rap all around the internet, so it's always wise to shop around, reading reviews and checking for comments on social media. If your broker shows the signs discussed in this piece, then it's time for a change. There are more competent brokers that can serve your needs out there.
Just Start Investing is a personal finance website that makes investing easy. Learn the simple strategies to start investing today, as well as ways to optimize your credit cards, banking, and budget. Just Start Investing has been featured on Business Insider, Forbes, and US News & World Report, among other major publications for its easy-to-follow writing.