The IRS extended the deadline for 2019 tax returns to July 15, 2020. If you've been stressing over how to file and pay your taxes, these tax season tips should help relieve some stress and help you better tackle your taxes.
Given the state of the economy in the wake of the coronavirus pandemic, the federal government is doing all they can to help its citizens and prevent a total collapse—including the $1,200 stimulus check sent to most Americans who filed their 2018 taxes and fall below a certain income threshold.
But if that check isn't enough to pay what you owe in taxes for this year, and the extended deadline doesn't give you enough time to figure out alternatives, I'm here to offer a few more stress-relieving strategies so you can sweat a little less.
7 Tax Season Tips to Reduce Stress
1. Rip the Band-aid Off
Okay, this first tip might sound a little counterintuitive. But living in the dark world of the great unknown can be way more anxiety-inducing than just confronting fear in the face.
A lot of people—especially freelancers and independent contractors—don't know exactly how much tax they owe from the last year, but they know they haven't been paying what they should have been (if it all).
This leads to the "Uh oh, I owe some money" moment.
Maybe you knew this was coming or maybe it snuck up on you; either way, you're going to need to calculate how much in taxes you owe. Otherwise, you're just prolonging the stress you're facing. Hey, you might be pleasantly surprised if your bill isn't as steep as it was in your mind!
2. Get a Budget in Place
Now that you have an idea of how much money you'll need to pull together to settle your outstanding debt with the IRS, it's time to create a budget—and stick to it.
It's easy to identify where you're spending too much money, but actually cutting back on those unnecessary expenses is more difficult.
If you need to free up money to pay off taxes, keep your credit card in your pocket as much as possible to minimize all non-essential spending. Your future self will thank you for your discipline later down the line.
3. Find Tax-Saving Breaks
Less taxes equals less stress, so find out which credits and deductions you might qualify for. There is special software for tax preparers that run algorithms to find these opportunities, but you can take the more-affordable DIY route by doing a bit of research and filing your own taxes online.
For example, did you make contributions to a 401(k) account?
You can deduct those dollars from your taxable income, which could send you into a lower tax bracket with a reduced marginal rate.
That is just one quick example, and there are many more like it that could help ensure you pay the right, lower tax bill. Leave no stone unturned in your search for savings!
4. Start a Side Hustle
If you're still looking at a pretty large bill and don't think you'll have enough to cover it, consider taking up a side hustle.
There are so many websites for freelancers that allow you to promote your skills and connect you with people looking to hire one-off jobs. Whatever your skill is – writing, graphic design, teaching… you could even make $5 for singing "Happy Birthday" phone calls, so get creative with it!
Earning some extra income is a great way to create more space in your budget to pay off pesky expenses, like taxes.
5. File on Time
The deadline is approaching and you're feeling the heat. Should you skip on submitting the return and save up a little more?
No, you should not.
File on time no matter what, otherwise you risk racking up late fees and penalties (a minimum of $435 or the tax you owe, whichever is less) that will only make the overall outcome more expensive (and stressful). 
6. Pay What You Can
If you can't pay your taxes in the total amount, then pay what you can without putting yourself under hardship.
The failure-to-file penalty (5% of unpaid taxes per month) is much heavier than the failure-to-pay penalty (0.5% of unpaid taxes per month), so even putting down a little bit now can help you a lot later on.
7. Access Resources for Assistance
If you're still feeling like you're drowning at sea, the IRS might be able to toss you a life raft.
They offer reasonable repayment programs to help taxpayers get back on track without placing a major financial burden on their circumstances. It doesn't hurt to ask for assistance.
Summary: 7 Tax Season Tips to Reduce Stress
The COVID-19 crisis has left many Americans wondering how they'll make ends meet, but hopefully, these strategies and tax season tips have shown you that there's light at the end of the tunnel.
Overall, the best thing you can do is to create a plan.
As the first tip stated, there is no benefit to not knowing where you stand. You need to rip off the band-aid, get a sense for how much you owe, and create a plan from there.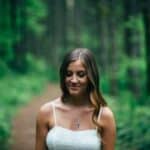 After relocating from the East Coast, Eliza made a new home in Denver where she received a degree in finance. Coupled with her education and years of experience in bookkeeping, Eliza's niche offers readers useful money-saving tips and creative ways to better manage finances. Her success has landed her work in major publications and has warranted esteemed recognition amongst elite finance bloggers.