The technology industry is vast and holds tons of investment potential. With hundreds of thousands of companies that sell all kinds of services and goods, some tech stocks in this sector have billion-dollar market capitalizations. Others are much smaller but still worth taking a look at. Regardless of market capitalization, the technology sector is diverse enough. So combining various tech stocks will ultimately diversify your investment portfolio.
Make sure to stick around to find out why the tech sector is on the rise and what the best tech stocks to invest your money in are.
Why Are Tech Stocks On the Rise?
The S&P 500 Information Technology Sector Index paints a good picture of the current situation tech stocks find themselves in. The index shows healthy performances on all metrics. While certain companies made huge gains, such as Tesla and Microsoft, others fell even more. But regardless, that presents an opportunity for you to invest your money. The technology sector sits on an all-time 52-week high.  So here are the top tech stocks to add to your portfolio.
Best Tech Stocks For 2021
In this list of tech stocks, we will include both industry giants and companies worth a fraction of the market capitalization. For a brief rundown, here is a list of the stock picks we will talk about:
•    Meta Platforms Inc (FB)
•    Arista Networks Inc (ANET)
•    Uber Technologiies Inc (UBER)
•    Salesforce.com In (CRM)
•    Netflix Inc (NFLX)
Meta Platforms Inc

Meta Platforms Inc (FB), formally known as Facebook Inc, is one of the top gaining tech stocks on the 5-day charts. An 18.93% increase over the past five days shows that Meta Platforms is recouping nicely over an abysmal ending to October. Facebook CEO, Mark Zuckerberg, announced that Facebook will be known as "Meta" on October 28th, 2021. As the company moves towards forming the so-called "metaverse", Mark Zuckerberg announced they will be spending $10 billion annually to make the virtual reality universe a real thing.
Despite fans criticizing the move, calling it a real-life matrix nightmare, Meta's stock price goes only up. Despite all the negativity and scrutiny in the media, Meta Platforms is enjoying a 23.34% year-to-date growth. What also goes in the way of Meta Platforms is Mark Zuckerberg's brilliant eye for acquiring capital. It is well known that Instagram was acquired by Facebook for $1 billion. The platform is now worth 100 times that.
With the price of FB stocks sitting at $331.70, it has some way to go to surpass the 52-week high of $384.33. Even so, Meta Platforms is one of the top-performing tech stocks, and you should add it to your portfolio.
Arista Networks Inc

Arista Networks Inc (ANET) is one of the surprise packages of the industry. After a jump from $408.08 to $522.23 in just one day, Arista Networks is close to surpassing the 52-week all-time high. But why is the stock shooting so high, and why should you add it to your portfolio?
Arista outperformed in sales and quarterly earnings. The cloud networks solutions company made $748.70 million in sales in Q3, which blew out the analyst prediction of $737.40 million. The company also looks at a new 52-week high and shows consistent growth. The year-to-date performance shows an impressive 81.45% gain. With an additional 12.8% growth in quarterly earnings per share, Arista Networks Inc is one of the best tech stocks to invest in right now.
Uber Technologies

Uber Technologies (UBER) isn't enjoying a good year. The pandemic had a huge impact on why Uber run up huge operating losses throughout 2021. But despite the negativity and uncertainty, Uber is one of the best tech stocks to add to your portfolio.
The core business model of Uber is still profitable and shows no signs of that not being the case. As the world tries to recover from the pandemic and turn to normal, Uber will play a large part in the way people commute. Despite the endless sea of red on most charts and graphs, Uber has the potential to shoot back up just as easily as it went down.
While it's too ambitious to think that Uber will go anywhere near the 52-week high of $64.05, a chance to recoup losses in the short-term isn't a far stretch. At the current time of writing, Uber's stock sits at $45.72. The number represents a slight gain on the 5-day chart of 1.60% and a -13.72% loss on the six-month chart.
The reason why you should add Uber to your tech stocks portfolio is that the price is cheap and there is plenty of growth potential.
Salesforce.com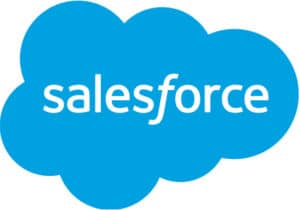 Salesforce.com (CRM) is yet another big gainer to add to your portfolio. Over one month, Salesforce made an 11.83% gain. That shot up the price to $302.89. The company is a leading cloud technology provider and one of the most impressive tech stocks to look at. The company is enjoying a brilliant year, making a 20.80% gain from January 2021. The year-to-date performance shows an even more impressive 37.48% gain, and Salesforce is currently in a 52-week high.
All of this shows us that Salesforce has one of the best years to date. And we believe the stock will continue to go up and be this year's biggest gainer from the technology industry. The healthy gains of Salesforce showed the industry that the $27 billion purchase of Slack.com was a worthy investment. Thus, we are bullish that Salesforce will surpass the 52-week high and go on to make even bigger gains.
Netflix Inc

Netflix Inc (NFLX) is the last of the tech stocks gainers on this list. Much like Salesforce, Netflix has enjoyed a very healthy start to the year. Even more so than Salesforce, the streaming giant is up 38.50% since the start of the year. The year-to-date gains are similar, with 31.64%, while the one-month performance shows a 14.09% gain.
All in all, Netflix is one of the best-performing tech stocks. Despite recent news of employee strikes, Netflix continues to make up the numbers and reported 209 paying customer subscriptions in the company's Q2 report. The Q3 numbers aren't in yet, but many predict subscribers to go up. With the increased demand for quality shows and movies, even Netflix expects subscriptions to continue growing, and viewership to go up.
Up And Coming Tech Stocks
Now, let's look at a few up-and-coming tech stocks to boost your portfolio. These stocks will be much cheaper than the previous list, so they might prove a better investment for some of you.
Sonos Inc

Sonos Inc (SONO) is worth a fraction of the previous names on our list of tech stocks. The company makes wireless Bluetooth speakers that come with voice control capabilities and an app that gives you even greater control. Sonos Inc shows a 50.56% gain from January and a massive 124.65% gain on the year-to-date chart. With a price of $34.99 per stock, Sonos is one of the best up-and-coming companies from the technology sector and one of the best tech stocks to boost your portfolio.
Dropbox Inc
Dropbox Inc (DBX) is a leader in cloud storage and one of the cheapest tech stocks on the market. The company is yet another huge gainer with a 39.32% year-to-date performance and a 65.61% gain from January. As remote work has never been more popular, Dropbox grew its paying customer base by 8% in Q1 and made profits of $530 million in Q2. By Q3, Dropbox has more than 14 million paying customers, and the company looks to hit the 15 million mark by the end of 2021. Considering the stock price of $30.72, Dropbox is not only one of the cheapest tech stocks to buy, but one with huge potential given its influence in the cloud storage sector.
Couchbase Inc

Couchbase Inc (BASE) was listed on stock exchanges in July 2021. Since then, the company made a 25.04% gain over three months and a 52-week high of $52.26. Couchbase Inc supplies many Fortune 100 companies with database solutions, which makes the company a highly valuable stock option to go for. With impressive revenue returns and high potential, Couchbase Inc is one of the best up-and-coming tech stocks to buy in 2021.
Conclusion
The technology industry is on the rise, and these stocks are the best ones to go for on the stock market. With companies from multiple sectors, acquiring some of these tech stocks will diversify your portfolio. Given the increased demand for technology solutions for everyday living, the industry doesn't look like stopping any time soon. So, there isn't a better time to jump on these tech stocks than now.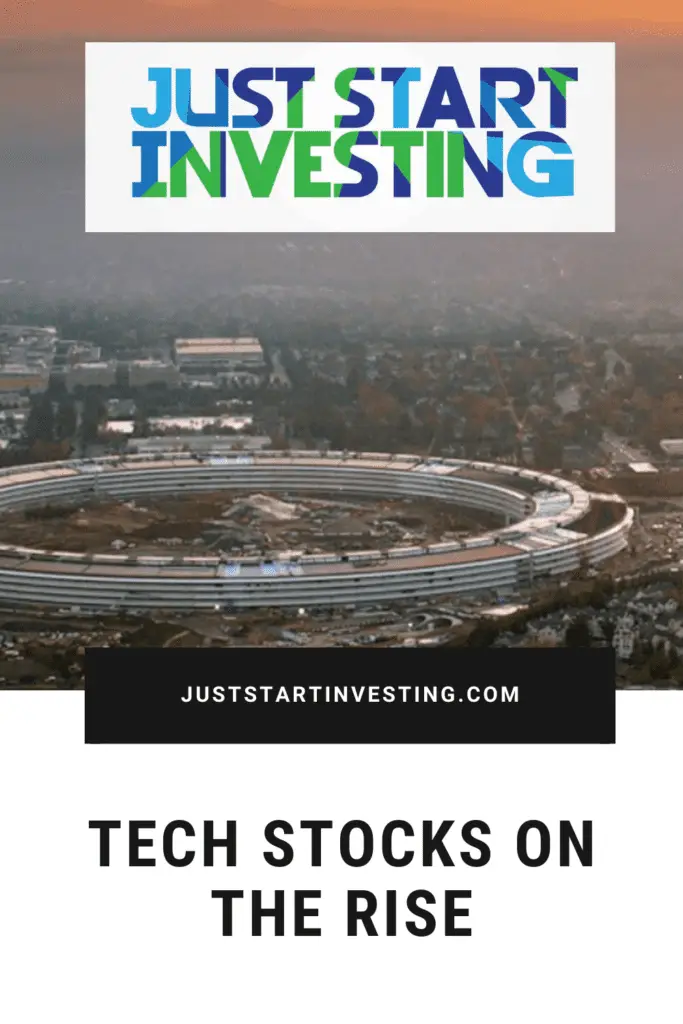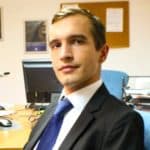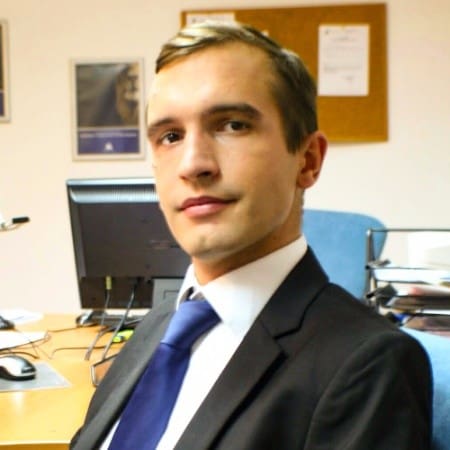 Partner at Vega Capital Management - a private funds management company.
An experienced portfolio manager with 10+ years of proven and reputable track record in investment management and financial analysis. Currently, a partner at one of the fastest-growing private fund management companies in southeast Europe, Kiril has been tending to a loyal international base of client-investors and partners. When he is not crunching numbers and increasing his client's wealth, he reminisces about his Michelin-star restaurant cheffing years and fondness of the culinary arts.