There have been quite a number of technological advancements in the finance world. An offshoot industry, called fintech, was even developed to cater to this need.
This progression implies that the market is rapidly moving toward a cashless society. The advent of credit cards, and even cryptocurrency, supplements this phenomenon. 
The banking industry has definitely progressed from the ancient practices of bartering or exchanging goods to transactions being completed virtually. Now, digital banks empower consumers to do everything online–from creating an account to depositing and withdrawing money.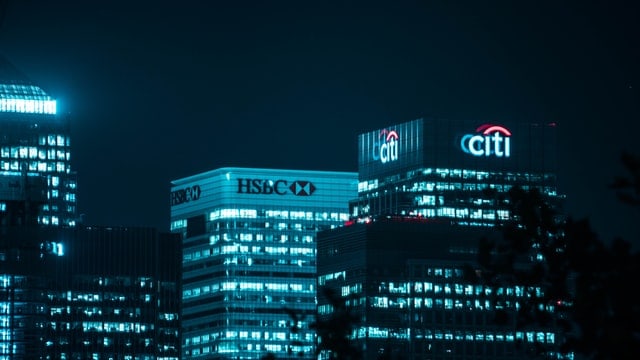 Whether you're an avid investor or a regular bank user, you should be aware of the latest trends in the industry so that you can become familiar with the new apps and processes. Plus, staying updated can help you spot opportunities for business growth.
Here are the top banking technologies that you should know about:
Technology in Banking: Top 7 Trends
1. Digital Account Opening 
As a highly-regulated institution, banks have struggled to keep up with technological advancements. After all, they have to comply with several legalities, such as the Anti-Money Laundering (AML) act and Know Your Customer rules. This has affected how they acquire new customers. 
It's incredibly challenging to capture the interest of the younger generation of bank users due to the inconvenient and lengthy onboarding process. Traditionally, one had to go in-person to the bank and complete pages of paperwork.
Fortunately, this issue has been addressed with the digital account opening (DAO) process. Basically, it allows consumers to create a profile with their chosen bank through their smartphones without having to walk into the physical establishment. Plus, the application can be completed within minutes, not hours nor days.
These are a few main features being used in the DAO system:
ID Verification – The authentication process has been made hassle-free for consumers through AI-powered technology. Now, you can just take a photo of yourself and your valid ID, which is typically the only requirement needed by digital banks, such as MoneyLion. Afterward, the machine will verify your identity.
Interactive Forms – You can disclose your personal details with the bank through a secure website. Interactive forms are useful in collecting potential customers' data and guiding them on the type of information you need through multiple choice questions and the like.
eSignatures – This component adds a level of security to seal the deal with the bank. With this technology, customers can use their hands or stylus pens to sign on their smartphones and complete the application process.
2. Artificial Intelligence 
As mentioned above, artificial intelligence (AI) is useful in the ID verification process. Aside from this process, AI has definitely boosted the competitiveness of banks all over the world.
First, it has improved the experience that consumers have with financial institutions through personalization. Banking services like monitoring your account history, transferring funds between linked accounts, managing your portfolio, and checking the status of your credit requests all use AI. 
Thus, banks can now provide better products and services that are customized according to potential customers' needs and preferences as well as their buying habits. This can lead to better engagement and relationships with their target audiences.
Next, AI is also valuable for predicting future outcomes and trends. This technology can help you analyze past consumer behavior. This way, banks can now make better decisions on the direction of their enterprise.
3. Big Data 
Big data refers to the large volume of information that businesses have to sift through and decode daily. Nonetheless, it isn't the amount of data that's important but the solutions that banks employ to process them properly and quickly. 
Credit card transactions, money transfers, and automated teller machines (ATMs), for instance, require big data. They usually come from multiple sources, such as emails, apps, mobile devices, servers, and databases.
Similar to AI, big data also plays a significant role in personalizing the experience of consumers. The information delivered to you by this technology allows you to get to know your users more. With this, you can deliver more value to them. 
4. Blockchain 
While cryptocurrencies, like Bitcoin (BTC), Ethereum (ETH), and Litecoin (LTC), have managed to create a decentralized system of exchanging funds, the blockchain technology that characterizes them can be useful for traditional financial institutions. Banks can benefit from this development through faster processing of payments and, at the same time, lowering the cost of the procedure.
If banks adopt blockchain technology, they can eliminate the need for verification through third-party sources. Clearance and settlements can move quicker than the snail's pace that it's at right now, which still encompasses a lot of reconciliation processes across different institutions. This can significantly hasten the processing times for both local and global bank transfers.
Blockchain technology can also boost the process of accounting and auditing. These industries have been relatively challenging to automate. This development can make compliance more straightforward and will streamline the bookkeeping system.
With this, instead of storing separate records through transaction receipts, banks can input their transactions right into a joint log. Afterward, the entries in the register will be distributed so that everyone involved can have an updated copy of the records.
5. Cloud Computing 
Cloud computing refers to the availability of computing services, such as applications, storage, and processing power, right when they're needed. It's valuable in any industry for boosting efficiency.
In banking, technology aids in processing big data to ensure the security of transactions and provide a smooth customer experience. It promotes confidentiality, integrity, and availability of information on the Internet. Services like payment gateways, digital wallets, as well as online fund transfers and payments maximize cloud computing. 
6. Cybersecurity 
There's an immense need for security in the banking world. After all, the entire industry deals with sensitive financial and personal information that can have real-life repercussions to consumers if ever their data gets compromised. When choosing a bank, check if you can trust them with your money through their cyber safety protocols.
Cybersecurity is a big deal in today's highly-digitalized world. It's even more crucial for banks to double their defenses since hackers only need to find a single weakness in the system to infiltrate the entire system.
Fortunately, there are specialized software programs for banks that can help them strengthen their resistance. Nonetheless, these financial institutions have to stay updated on banking trends that might pose problems for cybersecurity, such as:
Mobile Apps – Consumers' preference for doing everything through their mobile phones can create security risks. Possible vulnerabilities of these web portals include insecure data storage and authentication, as well as code tampering.
Third-Party Networks – While banks have always been meticulous about the security of their infrastructure; they have no control over their third-party partners. Hackers know this, which is why they exploit this area of vulnerability. As financial institutions rely on external vendors for their daily operations, they should monitor these suppliers for potential cybersecurity risks.
Cryptocurrency – Cryptocurrency and blockchain believers will laud the technology for being secure. However, it still comes with its own share of cybersecurity woes. The most infamous attack was with Mt. Gox's 2014 attack, where the hackers got away with 850,000 BTC, which amounts to over $15 billion. If ever banks decide to dive into this technology, they should put rigid protocols to protect consumer data.
7. Robotic Process Automation 
Automation is a boon in banking. As stated earlier, this sector receives big data daily. Traditionally, the efficiency that this process demands would entail hiring more people to sift through and categorize information. Unfortunately, this only led to an exponential rise in manual errors because humans were made to do boring, repetitive tasks. 
Robotic process automation (RPA) solves this issue by providing mechanical support for tedious activities, like sending out forms and following up on pending requests. Banks can boost their productivity levels by leveraging the benefits of robots. Meanwhile, human workers are acknowledged for their full potential by handling high-priority and revenue-generating concerns.
Setting up an RPA can be a resource-consuming process since it involves intensive employee training, structured inputs, and clear governance. Nonetheless, once banks have completed the initial steps, they can enjoy the benefits without worries.
Here are some applications for RPA in banking:
Report Generation – Banks are required to submit reports for suspicious activity reports (SARs) regularly. RPA technology can save bank officers time and energy in going through all of the data for a specific period as it can read and extract the necessary information and fill up the SAR.
Account Opening – Automating the system has allowed banks to eliminate transcription errors and enhance the quality of their data. Robots can extract a new client's details from input forms and distribute them into various host applications, which makes it error-free and time-effective.
Customer Onboarding – One feature of RPA is optical character recognition (OCR) technology, which captures data from documents and matches it automatically with the information from the customer's form. It can immediately spot discrepancies before the data is encoded in the system.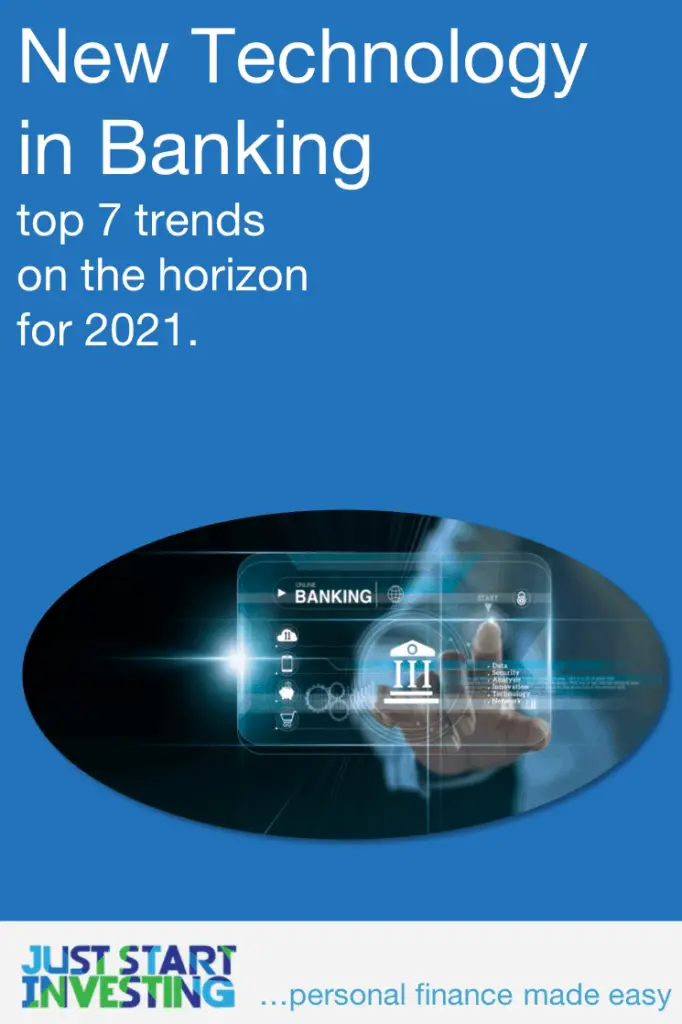 Conclusion – Technology in Banking
Banking has significantly evolved from its early days. The process is made more accessible and convenient now with technological advancements like digital platforms and portals, AI, blockchain, cloud computing, cybersecurity software, and RPA.
Patricia Nelson is a full-time blogger who has been publishing content about business and investing for five years. Aside from updating her blog with high-quality content, Patricia also enjoys writing for a variety of websites.