Investing in real estate can be an alternative to diversifying your portfolio, yielding great returns. If you are keen to invest in real estate but do not have sufficient cash flow to purchase an entire property, there are several ways that you can still invest in this class of assets.
Real estate crowdsourcing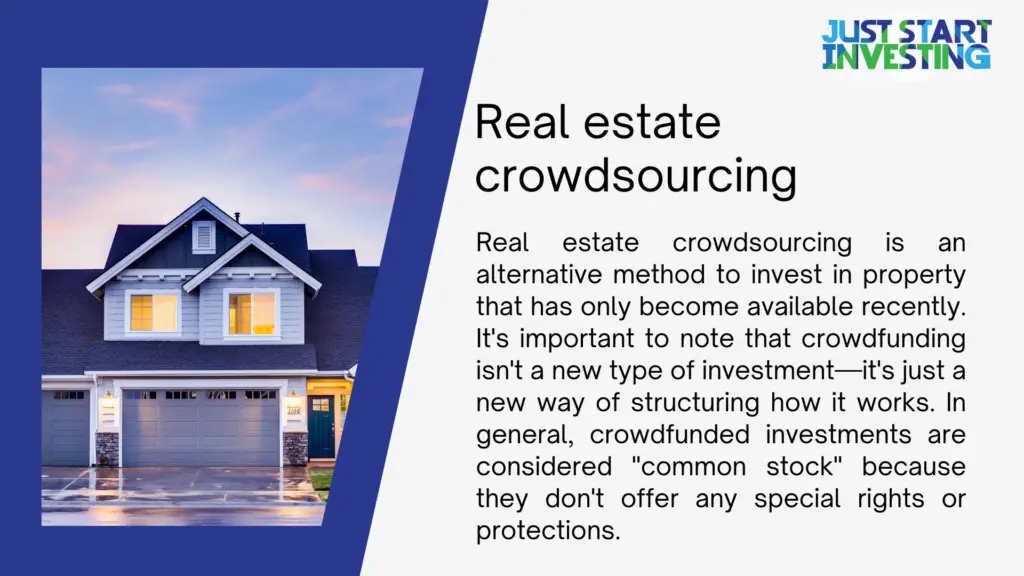 Real estate crowdsourcing is an alternative method to invest in property that has only become available recently. It's important to note that crowdfunding isn't a new type of investment—it's just a new way of structuring how it works. In general, crowdfunded investments are considered "common stock" because they don't offer any special rights or protections.
People interested in investing in property via crowdfunding platforms typically sign up for an account with the platform, select the projects they want to support, and commit funds toward them. There are several advantages to investing this way:
You can get involved with your local communities and help local businesses succeed by supporting their efforts as much as possible.
You can diversify your portfolio without having access to only certain types of assets. This makes sense because most people don't want all their eggs in one basket; if something happens unexpectedly, there won't be such drastic financial consequences when things go wrong!
ETFs, REITs, and ETNs
If you are considering investing in properties but do not wish to purchase a property, there are several other options available:
Exchange-traded funds (ETFs) can be used to invest in real estate without having to own a piece of property. ETFs are tradeable securities that track an index or other assets, like gold or the S&P 500. Some ETFs include exposure to real estate assets such as REITs and mortgage-backed securities (MBS).
Real Estate Investment Trusts are similar to ETFs in that they provide access to multiple types of investments through one security instead of having multiple holdings within your portfolio. Like mutual funds, REITs are traded on exchanges and generally offer greater liquidity than individual properties while offering potential capital appreciation from owning commercial properties with long-term leases from tenants like Walmart or Target.
A third option worth considering if you're interested in getting started with this type of investment is ETNs—exchange-traded notes—which offer investors exposure related primarily to mortgage-backed securities rather than direct ownership through mortgages.
Real estate mutual funds
One common way to invest in investment properties is via real estate mutual funds. These investment vehicles pool thousands of investors' money and then invest it into various properties.
Mutual funds are an excellent way to diversify your investment because they include many different properties. If one or two fail, you still have others holding strong. They're also easy to buy and sell like stocks: if you want out fast, no problem! Mutual funds can be traded on the stock market just like any other type of security (an asset).
However, unlike bonds or stocks, which are extremely liquid, which means that you can quickly dispose of the asset at market value, mutual funds aren't as liquid since it takes time to trade on secondary markets. As a result, buyers may not always be willing to pay top dollar for your shares exactly when you want out.
Property investment Singapore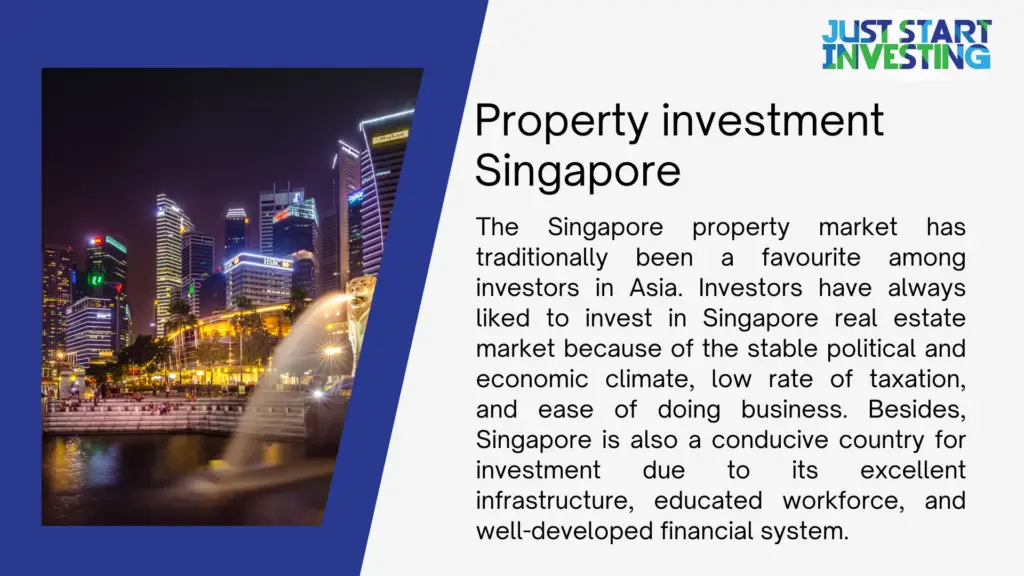 The Singapore property market has traditionally been a favorite among investors in Asia. Investors have always liked to invest in Singapore real estate market because of the stable political and economic climate, low rate of taxation, and ease of doing business. Besides, Singapore is also a conducive country for investment due to its excellent infrastructure, educated workforce, and well-developed financial system.
You may think that investing overseas is a risky business. But the truth is when you invest in Singapore, you invest in a safe and stable country with great infrastructure and a good economy. It's one of Asia's most prosperous economies.
Singapore is also a great place to live. It has excellent medical services, and its education system ranks among the top in the world. Moreover, its political environment is stable: there has not been any major conflict since independence more than 50 years ago!
A good property investment to consider is the upcoming luxury development Grand Dunman condominium is a leasehold residential development located in District 15 along Dunman Road and will complete in 2027. Grand Dunman is the largest residential project in the area, and numerous recreational hotspots, shopping malls, dining options, and nearby schools and amenities surround it. Direct investment in homes and other real estates.
If you want to invest directly in properties, there are a few options:
Live in the property yourself. If you're looking to buy a home, this is an obvious choice. You can enjoy the advantages of homeownership and potentially gain equity over time. The downside is that it will likely not be as lucrative as other investments listed here—though it can still be profitable if you sell your real estate for more than what you paid!
Rent out your property or properties. When renting out a property or properties, however, you must get good tenants who pay their rent on time and don't cause damage to the place. The upside is that if everything goes well and the renters stay for several years, then this could turn into another source of a passive income!
Fix up your investment properties so they're worth more money when selling them again later down the road when markets rebound again after having taken some hit during hard times like 2008-2009 with many investors losing money due primarily because they didn't do proper research before jumping into buying real estate back then."
Turnkey rentals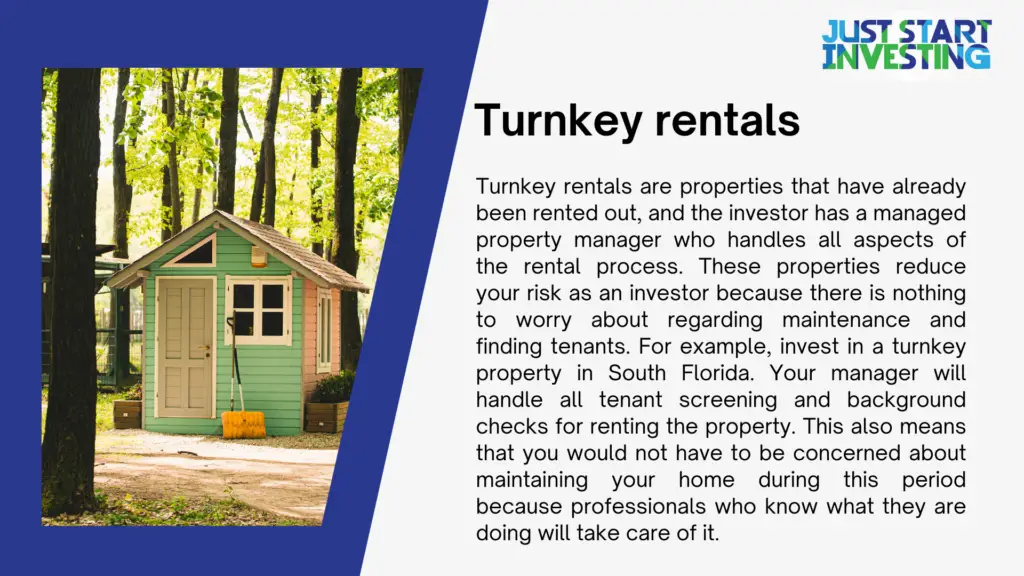 Turnkey rentals are properties that have already been rented out, and the investor has a managed property manager who handles all aspects of the rental process. These properties reduce your risk as an investor because there is nothing to worry about regarding maintenance and finding tenants. For example, invest in a turnkey property in South Florida. Your manager will handle all tenant screening and background checks for renting the property. This also means that you would not have to be concerned about maintaining your home during this period because professionals who know what they are doing will take care of it.
Turnkey rental properties can be excellent investments for investors with low budgets. Still, high aspirations to make it big in real estate investing or those who want quick results from their investments. Turnkey rentals are easy-to-manage investments with minimal overhead costs since everything is already taken care of—which leads us to our next point.
Investing in properties can be a great idea to diversify your investment portfolio and yield great returns
Investing in properties is a great way to diversify your portfolio and yield great returns. However, real estate is an illiquid asset that can take a long time to sell. In addition, due to the high costs associated with buying and selling real estate, you're better off investing if you have a large sum of money that can grow over time.
This isn't always the case, though! Real estate investments can also be a good source of passive income by renting out units, leading to monthly payments. And if you decide to not only make money but also keep it safe from inflationary pressures, this is where investing comes into play because, once again, we're talking about capital gains here!
Summary
Many methods can be used to invest in real estate. Direct investment in homes, land and other property offers the most direct method of investing, but many investment funds focus on real estate. The most important consideration is to find a method that works best for your personal needs and risk tolerance level to get the best potential out of any investment opportunity.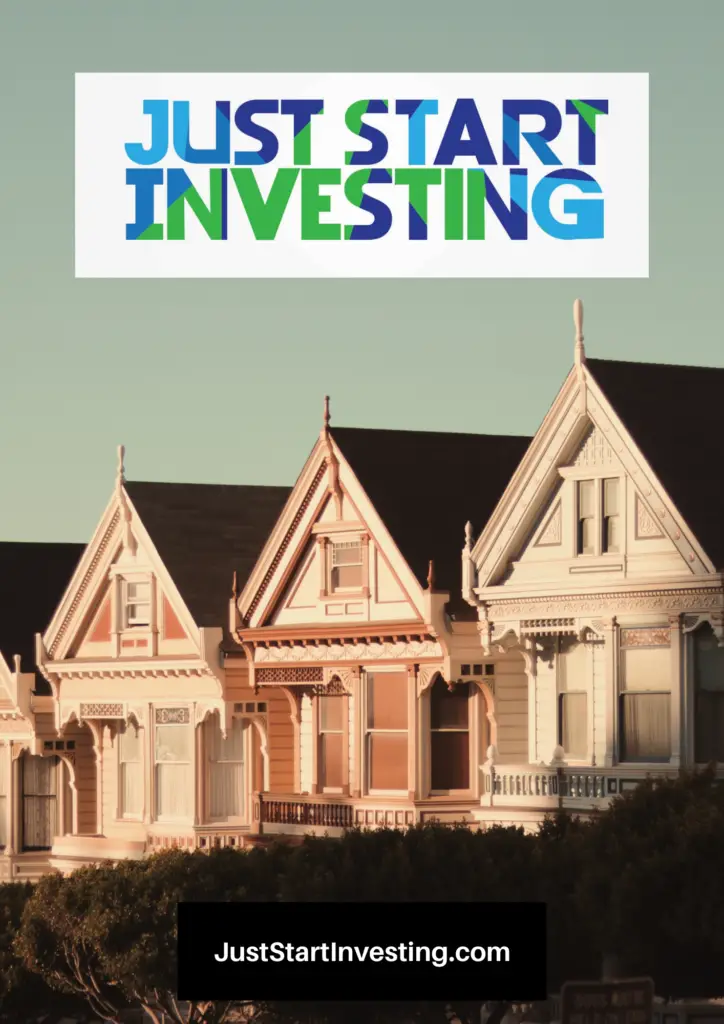 Just Start Investing is a personal finance website that makes investing easy. Learn the simple strategies to start investing today, as well as ways to optimize your credit cards, banking, and budget. Just Start Investing has been featured on Business Insider, Forbes, and US News & World Report, among other major publications for its easy-to-follow writing.