Non-fungible tokens, or NFTs, are one of the hottest trends in the digital realm today. In fact, a handful of people and businesses want to make and sell their own unique digital assets. NFTs are currently being utilized in the music, gaming, and other industries after already revolutionizing the art market. 
However, these virtual assets  must first be minted on a specific NFT platform before one is able to buy and sell NFTs. Additionally, with various NFT minting platforms around, it can be challenging to find the best one that suits your needs.
This is because every platform is unique and has its own features, costs, and limits, making it more important to choose the one that works best for you.
Read on to see a detailed comparison of the top NFT marketplaces currently available, with an emphasis on the most important factors you should consider when making your final decision. 
Understanding the variations between NFT minting platforms will guide your choice and save expensive blunders, whether you're an entrepreneur, musician, artist, gamer, or gamer. 
The top NFT minting platforms will be compared in the sections that follow in terms of usability, fees and costs, supported blockchain networks, customization options, security and NFT storage, community and support, and community engagement. This comparison will give you the knowledge you need to pick the best platform for your NFT needs.
Considerations for Selecting an NFT Minting Platform
It's crucial to take into account a number of elements that can affect your experience, prices, and the caliber of your NFTs while selecting an NFT minting platform. The following are the main aspects to take into account while comparing various NFT minting platforms: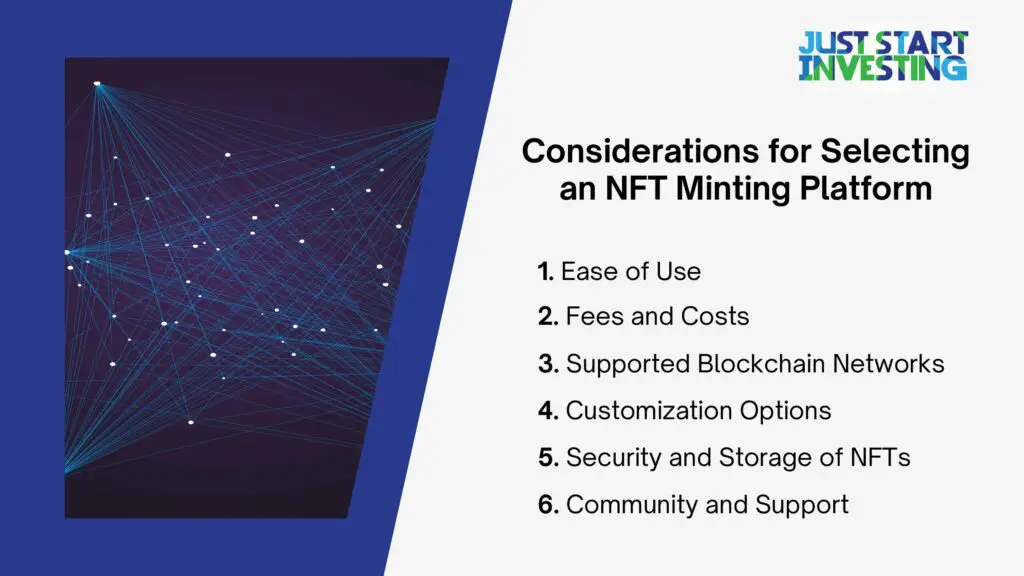 1. Ease of Use
In order to succeed in the realm of digital assets, producers and artists need to select the correct platform to mint NFTs. With NFTs becoming more and more popular, it's critical to pick a platform that is simple to use, logical, and open to a wide spectrum of users. 
Why, you might wonder, is usability so crucial? 
According to an article published in Geek Culture, users will have a favorable experience when using the platform's search, navigation, and interaction features if it has user-friendly interfaces.
Think about it this way: if you're unfamiliar with blockchain technology, establishing and minting an NFT can be a challenging procedure. It might be tedious and ultimately discouraging to create NFTs if the platform you're utilizing is complicated, time-consuming, or difficult to understand. 
On the other hand, a user-friendly platform may make the process of designing and minting an NFT simple, saving you time and reducing mistakes that might happen throughout the minting process.
Additionally, a user-friendly platform may draw more consumers to the NFT market, enlarging the potential market for artists and driving up the price of digital assets. 
User-friendly platforms that are available to a wide range of creators and users will become more crucial as the NFT market expands. Thus, be sure to choose an NFT minting platform that is simple to use, with clear instructions, and an intuitive UI. 
You may easily generate digital content with the aid of a user-friendly platform, paving the road for success in the fascinating NFTs market.
2. Fees and Costs
It's crucial to take into account the fees and expenses related to an NFT platform. While building and minting an NFT might be a profitable endeavor, it's important to comprehend the costs associated with it so you can decide which platform to use with confidence. 
Let's face it, minting NFTs can require a significant amount of transactional activity, and those transactions may incur costs. Thus, it's crucial to be aware of the platform's expected gas fees and expenditures. 
While some platforms might impose a flat fee per NFT, others might impose a portion of the selling price or present more intricate fee arrangements. You can prevent any nasty shocks in the future by being aware of these transaction fees and costs up front. 
Yet, it's also crucial to take into account the platform's value in comparison to the charges and expenses. Certain  platforms, like the Ethereum blockchain, can provide more sophisticated functionality, a wider variety of customization options, or access to a bigger community, which may warrant paying more gas fees.
Conversely, other platforms can charge less but offer fewer features or support. Using a platform with a strong value-cost ratio will allow you to optimize your revenues while still having access to the tools and resources you need to successfully design and market your NFTs. 
With that said, pay particular attention to the expenses and fees associated with any NFT minting platforms you are investigating, and weigh the platform's benefits against those costs.
3. Supported Blockchain Networks
It's critical to take the supported blockchain networks into account when selecting an NFT minting platform. Your NFTs' performance and, eventually, their worth, can be significantly impacted by this element. 
The technology that enables NFTs is based on blockchain networks, although not all platforms support all blockchain networks. It's crucial to pick a platform that supports the blockchain network that is compatible with your objectives and the particular use case of your NFTs. 
For instance, if you're interested in developing NFTs that are ecologically friendly, you might want to select a platform that enables a blockchain network that consumes less energy. 
Furthermore, various blockchain networks might provide various degrees of security, transaction speeds, and other features that could affect the worth and efficiency of your NFTs.
You can be certain that your NFTs are safe, useful, and satisfy your particular requirements by picking a platform that supports the right blockchain network. 
Also, picking a platform that integrates several blockchain technology networks might give you flexibility and access to a bigger market. Additionally, it may offer the chance to create NFTs that are more compatible and adaptable to other platforms and ecosystems. 
You can make sure that your NFTs are secure, useful, and in line with your unique demands and goals by using the best blockchain network. So, while choosing a platform, be sure to do your homework, take into account the available blockchain networks, and select the platform that best suits your goals and the use case of your NFTs.
4. Customization Options
The degree of control and freedom you have over the appearance, attributes, and features of your NFTs is referred to as your customization options. While some NFT minting platforms only give a small number of customization possibilities, others offer a large selection of tools and features that let you design really unique and priceless NFTs. 
Using a platform with lots of customisation choices will help you set your NFTs apart from competing items and provide your audience a more interesting and pleasurable experience. This may result in greater NFT demand and value as well as improved brand recognition and visibility. 
Moreover, customization choices might assist you in matching your NFTs to your unique aims and values. For instance, you might wish to design NFTs that are in line with your brand's image or support a certain social cause. 
You may accomplish these objectives and produce NFTs that accurately reflect your vision and values by exercising control over the design and characteristics of your NFTs. 
In order to find a platform that meets your unique demands and objectives, seek for an NFT marketplace that provides a variety of features and capabilities. By doing this, you may produce NFTs that are distinctive, engage your audience, and increase the value of your brand.
5. Security and Storage of NFTs
The importance of security and storage cannot be understated. Maintaining the value and credibility of your NFTs requires making sure they are safe and well-protected. 
In the NFT world, security is crucial since these assets are distinctive digital assets that have a high potential value. In order to safeguard your NFTs against theft or unwanted access, a secure platform will provide features like two-factor authentication, secure storage, and other safeguards. 
You may rest easy knowing that your NFTs are well-protected and will hold their value and be dependable in the long run if you use a safe platform. Storage is a crucial factor to take into account when selecting an NFT minting platform. 
Your NFTs must be kept in a way that assures their accessibility and lifespan. You can make sure that your NFTs are accessible and valuable for many years to come by using a platform that provides secure, dependable, and scalable storage options. 
Moreover, certain systems might include customized storage options that address particular requirements like decentralized storage or environmental sustainability. You can select a platform that provides the ideal storage solution for your needs by taking into account your unique requirements and the kind of NFTs you wish to build. 
In general, when selecting an NFT minting platform, security and storage are important considerations to take into account. Your NFT investments can help you preserve the value of your NFTs and maintain their longevity while giving you confidence and peace of mind. 
Pick a platform that has an emphasis on security and storage and provides solutions that are tailored to your unique demands and objectives.
6. Community and Support
When picking a platform for NFT minting, community and support are crucial things to take into account. You can get the most out of your digital assets and traverse the constantly evolving world of NFTs with the aid of a strong community and dependable support. 
As mentioned in Rolling Stone, the NFT space is a community where people exchange ideas, work together, and support and invest in one another's projects and artistic endeavors.
Insights and viewpoints on the NFT market, as well as chances to connect with other artists and collectors, can be found on a platform with a vibrant community. Being a part of an active community can aid in developing your brand and spreading the word about your NFTs to a larger audience. 
When selecting an NFT minting platform, support is equally crucial. Having access to competent and helpful support may be quite helpful, whether you are an experienced NFT creator or a beginner to the field. 
Seek for a platform that provides a range of support alternatives, including knowledge bases, user forums, email and chat help. Also, certain NFT platforms might provide tutorials or instructional materials that can help you learn more about the NFT ecosystem and develop your abilities as a producer. 
You may position yourself for success in the quick-paced NFTs industry by utilizing these resources and interacting with the platform's community and support network. 
In general, community and support are important factors to take into account while choosing an NFT minting platform.
Your chances of success as an NFT producer or collector can be improved by selecting a platform with a strong community and dependable support options. This will help you remain on top of developments in this fascinating and rapidly evolving industry.
Comparison of Top NFT Minting Platforms
OpenSea

Creating, purchasing, and selling NFTs is made simple for users on the popular NFT marketplace OpenSea. The following are some benefits and drawbacks of using OpenSea: 
Pros: 
User-Friendly: OpenSea is made to be user-friendly, with a straightforward interface that both new and seasoned users may utilize to easily manufacture, buy and sell NFTs.
Huge Marketplace: OpenSea includes a sizable marketplace with a range of NFTs, such as digital art or artworks, collectibles, game items, and more, all available. 
Minimal Fees: OpenSea is an appealing choice for creators wishing to commercialize their digital works because of its cheap fees for generating and listing NFTs. 
High Liquidity: OpenSea is a platform with high liquidity, enabling rapid and simple purchasing and selling of NFTs thanks to its sizable user base and active marketplace. 
Cons:
Restricted Customization: Although OpenSea does provide some NFT customisation, there are some restrictions on what can be done with the tokens on the platform. For creators who desire more control over the appearance and feel of their NFTs, this can be a disadvantage. 
No Direct Wallet Integration: Users may find it more challenging to handle their own NFTs and monies because OpenSea does not directly interact with wallets like MetaMask. 
Minimal Support: OpenSea does provide help, but owing to the large number of users on the platform, it can occasionally be insufficient.
Rarible

Rarible is a platform for minting NFTs that is becoming more well-liked among developers and collectors in the NFT world. Following are some of its benefits and drawbacks: 
Pros:
User-friendly interface: Rarible's platform is simple to use and suitable for both inexperienced and seasoned users. 
Reduced minting fees: The platform has low minting fees that are deducted from the NFT sale price, making it a more affordable choice for creators. 
Customized smart contracts: Rarible gives creators more control over their own NFTs by enabling them to alter their smart contracts to suit their own requirements. 
Built-in market: Rarible offers a market where creators can sell their NFTs, making it a one-stop shop for creating and selling NFTs. 
Huge user base: Rarible has a sizable user base that can help creators get more visibility and sales. 
Cons:
Limited blockchain options: Rarible only supports the Ethereum blockchain at this time, which limits the platform's compatibility with other blockchain networks. 
No direct fiat payment: Because Rarible does not accept direct fiat payments, users must buy cryptocurrencies in order to use the platform. 
High gas fees: Rarible, like many other Ethereum-based platforms, is subject to high gas fees during periods of network congestion, which can raise the total cost of minting NFTs. 
Minimal customer support: Some users have complained about the lengthy wait periods for customer service responses, which can be aggravating for those experiencing issues.
SuperRare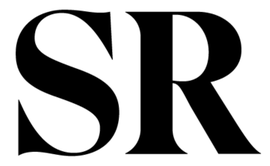 According to Gemini, SuperRare is a premium crypto art marketplace that features a carefully chosen selection of digital works of art created by well-known NFT artists and upcoming artists. The following are SuperRare's benefits and drawbacks as an NFT minting platform: 
Pros:
Curation: SuperRare's stringent curation procedure guarantees the high caliber of the NFT artworks available on the platform. Customers are therefore more likely to discover unique works of excellent caliber. 
Reputation: In the NFT market, SuperRare has developed a positive reputation that may draw additional customers to the platform. 
Exclusive material: SuperRare has a reputation for presenting a ton of exclusive content and teaming up with well-known artists, which can draw NFT collectors hunting for rare items. 
Social features: Users can engage with one another and find new artists via SuperRare's social features, which can help the site develop a community. 
Cons:
Fees: Compared to some other platforms, SuperRare charges a larger price, which may deter artists from trying to sell their work. 
Limited selection: Compared to other NFT marketplaces, SuperRare offers a smaller collection of artwork, which makes it possible that buyers won't discover what they're looking for. 
Learning curve: SuperRare's navigation can be challenging for new users, which may act as a barrier to admission for some.  
Slow sales: Sales can be slow on SuperRare because many of the artworks on the platform are expensive, which may frustrate sellers hoping to turn a quick profit.
Axie Marketplace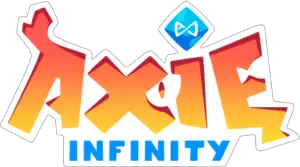 With the blockchain-based game Axie Infinity, players can gain cryptocurrency just by participating in the game. Players can purchase, sell, and trade NFTs on the Axie Marketplace platform. 
Pros:
Big community: Players may easily connect with one another and trade NFTs thanks to the enthusiastic and active community of Axie Infinity. 
Unique gameplay: Axie Infinity offers a distinctive gameplay experience that has drawn in a large number of players and made the game a favorite among those interested in blockchain gaming. 
Strong support: Axie Infinity's developers are committed to enhancing the game and the market, and they are actively involved in the community. 
Easy to use: Players may buy and sell NFTs with ease thanks to the user-friendly navigation and interface on the Axie Marketplace. 
Low fees: Axie Marketplace has reasonable transaction fees, which makes it a desirable choice for people trying to cut expenditures. 
Cons:
Limited selection: Compared to more general NFT marketplaces, the marketplace for the Axie Infinity game has a smaller selection of NFTs that can be traded. 
Niche audience: Axie Infinity is aimed at a niche demographic of gamers and blockchain enthusiasts, thus it might not be as approachable or enticing to a larger audience. 
Occasionally high prices: Some of the most coveted and rare Axie NFTs can be incredibly pricey, making them potentially out of reach for many players or NFT collectors.
Binance

The prominent NFT minting platform Binance has attracted a lot of interest from crypto aficionados. It provides users with a variety of advantages as well as some potential disadvantages, which are significant factors to take into account when selecting an NFT minting platform. 
Pros:
Large user base: Binance has a large user base because it is a well-known brand in the crypto space. This can be helpful for NFT creators who want to sell NFTs rapidly and to a large audience. 
Low fees: NFT developers who want to optimize their income may find Binance NFT appealing because it offers some of the lowest transaction fees on the market. 
User-friendly platform: Minting, purchasing, and selling NFTs is made simple by the platform's user-friendly interface. For people who are brand-new to the NFT space and need to get going right away, this can be helpful. 
Variety of supported blockchain networks: Binance NFT supports a number of different blockchain networks, giving developers more options for building and selling NFTs. 
Cons:
Limited customization choices: For developers who wish to create distinctive and personalized NFTs, Binance NFT may not offer as many customization options as some other platforms. 
Lack of built-in wallet: Because Binance NFT lacks a built-in wallet, users must use an external wallet to store and manage their NFTs. 
Centralized platform: According to the Binance website, Binance NFT is the largest centralized NFT marketplace in the world which allows anyone to explore and trade a wide range of leading NFTs. However, decentralized systems, which provide greater security and control, are preferred by certain NFT enthusiasts over centralized platforms. Because Binance NFT is a controlled platform, users must have faith in it to manage their NFTs. 
In conclusion, Binance is a great option for people looking for a user-friendly platform with cheap costs for quickly creating, purchasing, and selling NFTs. For individuals who prefer decentralized platforms or want greater customisation possibilities, it might not be the ideal option.
Nifty Gateway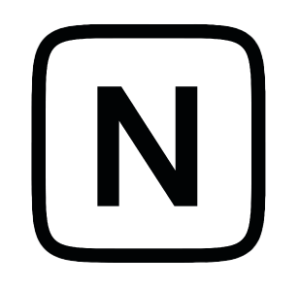 ​​A large variety of distinctive, premium NFTs are available on the NFT marketplace Nifty Gateway. Here are some advantages and disadvantages of using Nifty Gateway as a platform for NFT minting: 
Pros:
High-quality NFTs: High-quality virtual assets are available for purchase and sale on Nifty Gateway thanks to partnerships with some of the biggest names in the arts and entertainment. 
User-friendly: Buying, trading, and minting NFTs are simple processes, and the platform is simple to use.
Strong community: Nifty Gateway is home to a burgeoning group of NFT collectors and enthusiasts that support one another's NFT journeys by exchanging expertise. 
High liquidity: Users can quickly buy and sell their NFTs without any fuss thanks to Nifty Gateway's NFTs' high liquidity. 
Cons:
Restricted blockchain options: Nifty Gateway only supports the Ethereum blockchain, therefore users cannot create and trade NFTs on any other blockchains. 
High transaction fees: The site has a hefty transaction cost of 5%, which some users may find off-putting. 
Exclusive: The premium NFTs made available on the platform may be both expensive and only available to some users, making them unaffordable for other users. 
Nifty Gateway is, all things considered, a fantastic venue for anyone wishing to buy or mint premium, exclusive NFTs. For other customers, the platform's few blockchain options and expensive fees, though, may be a turnoff.
Decentraland
Users can generate, share, and exchange their digital assets in a decentralized way using the special NFT minting platform known as Decentraland. 
Using the network has the following benefits and drawbacks: 
Pros:
Decentralized: A decentralized network such as Decentraland is one that is free from the oversight and intervention of a single authority, says Investopedia. And because there is no need for any middleman to create, acquire, or exchange digital assets when using Decentraland, consumers have more control over their NFTs. The Ethereum blockchain also powers Decentraland, making it censorship-resistant as well.
Creative Freedom: Decentraland, a completely immersive 3D virtual environment, lets users build, share, and sell their own virtual worlds. 
Huge User Base: Decentraland has a sizable and engaged user base, which means that the virtual asset market is thriving. The platform features a significant social component that includes forums, social gatherings, and in-world chat. 
Secure: The platform makes use of smart contracts to guarantee the security and openness of all transactions. Consumers may be confident that fraud and hacking won't affect their digital assets.
Cons: 
High learning curve: Decentraland has a steep learning curve, which could put some users off. The software has a unique scripting language that non-technical users may find challenging to learn. 
Restricted Use Cases: Since Decentraland is still in its early stages of development, there aren't many applications for it now.  Most of the platform's assets are virtual real estate, which might not be of interest to all users. 
Low Liquidity: Because Decentraland is still a young platform, its market has a relatively low level of liquidity. As a result, selling virtual goods on Decentraland might be more challenging than on other, more established NFT minting platforms. 
As a unique NFT minting platform, Decentraland offers users a lot of creative freedom as well as a sizable and vibrant community. Yet those seeking a more straightforward user interface or a larger range of use cases might not find it to be the right platform.
Summary
We have covered the elements to consider while selecting an NFT minting platform in this article. The ease of use, fees and costs, supported blockchain networks, customisation choices, security and NFT storage, community and support are some of these elements. Based on these criteria, we have also compared the top NFT platforms.
Final Thoughts on Choosing an NFT Minting Platform
Your NFT project's success may be impacted by your choice of the best NFT minting platform. It is crucial to take into account the points we covered and pick a platform that complements your objectives and spending limit. To make wise judgments, it's also critical to keep up with the most recent NFT market trends.
Future Outlook for the NFT Market and Minting Platforms
More artists, creators, and investors are anticipated to enter the industry in the upcoming years, leading to significant NFT market growth. As a result, we may see the introduction of brand-new NFT minting platforms as well as the growth of existing ones.
We can also  assume improvements in the technology that drives NFTs, which could result in new applications for these digital assets. The NFT market is in an interesting phase right now, and we expect to see its continuous expansion and evolution in the future.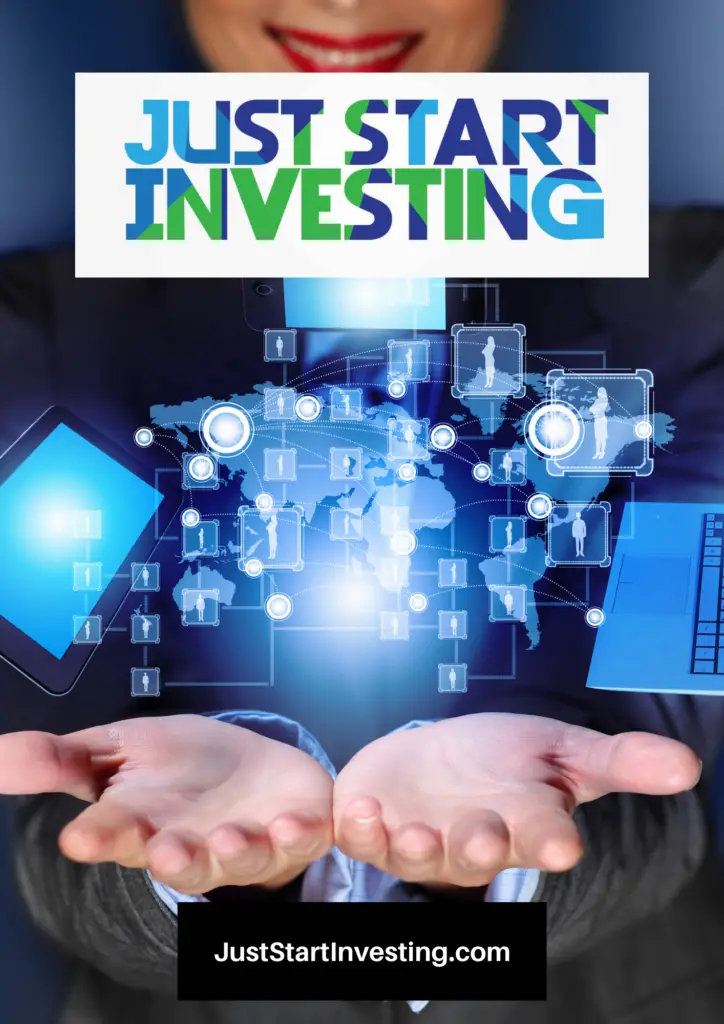 Just Start Investing is a personal finance website that makes investing easy. Learn the simple strategies to start investing today, as well as ways to optimize your credit cards, banking, and budget. Just Start Investing has been featured on Business Insider, Forbes, and US News & World Report, among other major publications for its easy-to-follow writing.