The pandemic has the hardest hit the tourism industry and travel stocks than any other part of the economy. According to the United Nations World Tourism Organization estimates, international arrivals at tourism destinations worldwide dropped by 1 billion in 2020, marking the most significant drop on record, even surpassing the decline caused by the 2009 financial crisis.
In the United States, travel spending dropped 42% compared to 2020, while it has historically increased by 2% to 4% annually, according to the American Travel Association. Falling by 76% year over year, international travel was an even harder hit. Nevertheless, travelers eager to embark on their next trip are experiencing a pent-up demand.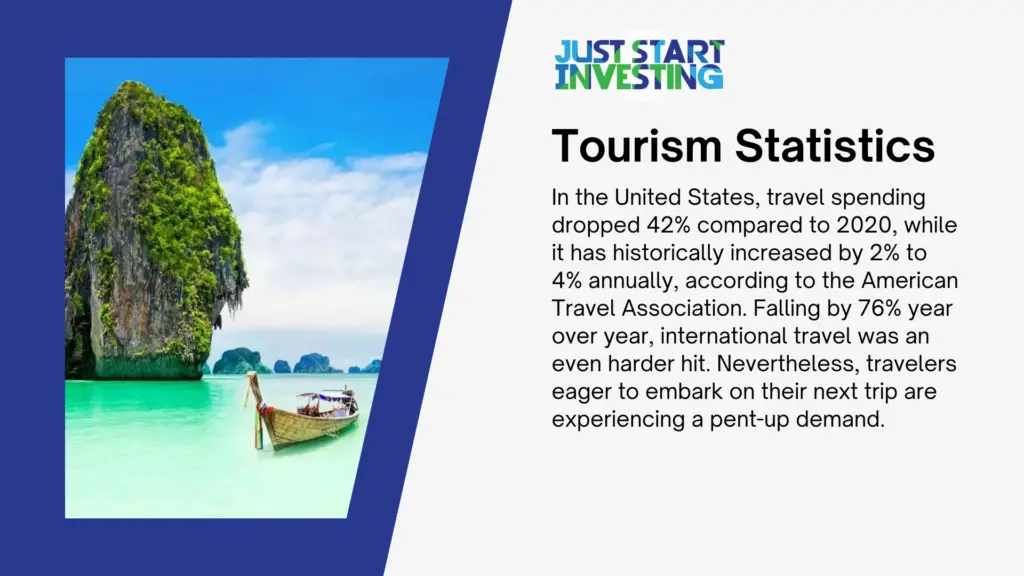 Despite this, it is easy to be bullish on travel and tourism stocks, primarily since countries have successfully implemented the COVID-19 vaccine and eased travel restrictions. Is there anybody who wouldn't like to be on vacation right now?
While there are still restrictions on travel in many parts of the world, there is evidence of recovery with the introduction of vaccines.
Travel stocks and the tourism industry consist of a wide range of well-known brands. As a result, travel companies provide ample investment opportunities for those planning to invest in them.
So, with that being said, could one of these travel stocks be an addition to your investment portfolio? These are the best stocks to buy, according to NASDAQ!
5 Travel Stocks To Buy Now
Delta Air Lines (NYSE: DAL)
Delta Air Lines is our first stop today. Delta Airlines is one of the most recognizable names in the global airline industry. The company's pre-pandemic operations served more than 200 million people annually, with over 5,000 flights per day. Over 300 destinations are included in the company's worldwide flight network. The presence of Delta on the commercial flight market today may make DAL stock worth watching.
One reason is that the company's shares gained over 9% in only one week. Perhaps this is due to Delta's most recent operating update. Following the U.S.'s announcement that travel restrictions will be eased, Delta's international bookings are up 450%. So while the company seems eager to take advantage of the current travel boom, it is also looking to reduce costs. 
Starting today, Delta is planning to operate its international flights at full capacity. More than 25,000 seats are available on 139 international flights from 55 destinations in 38 countries.
As a whole, Delta could be facing exciting times ahead. Customers from China, India, Brazil, and parts of Europe will be able to access the company. DAL stock could garner investors' attention, thanks to the widening of its addressable markets.
Even in general, airlines have recently had a boost in stock prices due to the easing of restrictions on travel that investors hope will result in a surge in bookings from people who have not been able to travel for roughly 20 months. So, US airline stocks are skyrocketing!
 In light of all that, will it be added to your top travel stocks to buy now list?
Tripadvisor Inc. (NASDAQ: TRIP)
Number of Hedge Fund Holders: 41
Among today's travel stocks, it's also worth considering Tripadvisor. Tripadvisor provides travel planning resources to its users. Tripadvisor operates most of its services through its website and mobile app. 
Through these portals, consumers can search for comparison shopping services and access user-generated content. Furthermore, Tripadvisor provides hotel reservations and other travel-related bookings, including restaurants and transportation. Would TRIP stock be a good buy now, given the stock's gains of over 20% so far this year?
Tripadvisor continues to work hard, regardless of what the future holds. There are probably some benefits to the company if international travel is on the rise in the United States. Nonetheless, Tripadvisor appears to be focusing on international markets as well. 
As a result of the pandemic, the company posted annual revenue of $604 million in December 2020, which is down from over $1.5 billion a year earlier.
Insider Monkey's database of hedge funds shows 41 funds have stakes in the firm worth $1 billion as of the end of the fourth quarter of 2020. In the preceding quarter, 29 hedge funds held stakes worth $716 million in the firm.
The company is working on forming a partnership with Atout France, the French government's agency for developing the tourism industry. The travel website Tripadvisor has suggested a $2.69 million deal with Atout by way of a letter of intent. Tripadvisor's travel data solutions will be leveraged by the two to promote French tourism on its platform if all goes well.
Are you planning to invest in TRIP stock now that the company is gaining momentum in domestic and international markets?
Marriot International (NASDAQ: MAR)
Number of Hedge Fund Holders: 58
Hotel chain Marriott International was not spared by the pandemic. This is the first year the hotel group – which includes the Ritz-Carlton, St. Regis, Westin, and W, among others – has lost money since the Great Recession. 
A quarter of Marriott's hotels were forced to close in the second quarter of 2020 due to the pandemic, and revenue per available room (RevPAR) fell by 90%. They had quite the transformation.
Over Marriott's roughly 7,800 properties worldwide, RevPAR increased 262.6% in Q2 2021. Additionally, the company produced a profit of $422 million compared to a loss of $234 million in the year-ago quarter. 
Increasingly, people are combining leisure travel with business trips thanks to working from home and cloud computing. So families and friends will join consumers on business trips, or business trips will be extended so that vacation time is taken. Marriott's portfolio is geared toward upper-luxury and full-scale brands that cater best to leisure travelers, so that's great.
There is a lot of activity among this crowd, and Marriott is actively courting them. As part of its Work Anywhere program, the hotel recently offered options such as using hotel rooms and guest facilities only on a day-to-day basis without staying overnight. You can think of it as WeWork-inspired.
With a price of fewer than 26 times next year's estimated earnings, Marriott shares aren't cheap, but they're not wildly expensive either. Once the U.S. gets over the COVID hump, MAR might be worth the price, given the potential for leisure travel as well as an eventual increase in air travel more broadly.
Airbnb, Inc. (NASDAQ: ABNB)
Number of Hedge Fund Holders: 68
Airbnb, Inc. (NASDAQ: ABNB) is a San Francisco company that facilitates the rental of rooms for tourists, vacationers, and others. Users can book rooms via the website or through a mobile app. 
Airbnb's market capitalization was over $86 billion when it went public in late December. Since then, the share price has climbed higher, and the company's market capitalization has topped $100 billion.
According to the first-quarter earnings report released by Airbnb in 2021, trading firm Susquehanna picked Airbnb as one of its top picks in February. In addition, investment bank Needham upgraded its price target on the stock to $225 from $220 and maintained a Buy rating for the travel company stock on the same day.
In the database of Insider Monkey, 68 hedge funds owned stakes in the firm worth $1.6 billion at the end of the fourth quarter of 2020.
Overall, this is a growing company that deserves consideration when investing!
Walt Disney Company (NYSE: DIS)
Number of Hedge Fund Holders: 144
And last but certainly not least, we will take a look at mass media giant Disney. As Disney offers a wide range of tourism-related offerings, DIS stock may be a good bet for investors seeking to profit from U.S. travel trends. 
Despite the pandemic, tourism remained a significant source of revenue for the company. The company could now fire on all cylinders as a result of this, along with its extremely popular Disney+ streaming service. As a result, it wouldn't be surprising if investors paid attention to DIS shares in the following period.
Disney currently offers a variety of travel-related services ranging from its Disneyland theme parks to themed cruises. In addition, international tourists might consider the company's holiday experiences due to its global presence. 
Additionally, Eternals, its latest blockbuster, recently hit cinemas, grossing $161.7 million on its opening weekend globally. With this performance, the film would rank as the second-highest global weekend for any Motion Picture Association film this year. Considering that the film has not yet been released in China, one of the highest-grossing international markets, Disney has a lot of room to run.
Furthermore, the company will be releasing its latest quarterly earnings report before the end of the year. 
According to consensus estimates, with a revenue of $16.3 billion, Disney is expected to earn $0.44 per share. Assuming this is the case, it would represent an increase of 110% and 10% respectively over the previous year. Disney brings plenty of value to the table now, from its streaming platform to its tourist attractions. 
After all this, would you consider making DIS a part of your portfolio?
Looking for more places to invest and make profits this year? Biotech Stocks are also in the spotlight! Check out the Top 3 Biotech Stocks to invest in.
Last Words
As the U.S. reopens its borders to overseas travelers, travel stocks are gaining traction in the stock market. As a result of today's lifting the nearly 20-month-long travel ban, travel companies stand to gain. In addition, it is now possible for fully vaccinated tourists from over 30 countries to enter the U.S. Tourism is bound to benefit significantly from this development. 
This is evident regardless of whether the companies are airlines, hotels, or travel agencies. To highlight, there have been and continue to be record highs in bookings in the industry.
The traveling companies' shares are soaring as a result of all the new developments surrounding the pandemic. It is clear that the travel demand continues to grow, and travel companies are more than happy to satisfy that demand. 
So, which of these travel stocks will you invest in?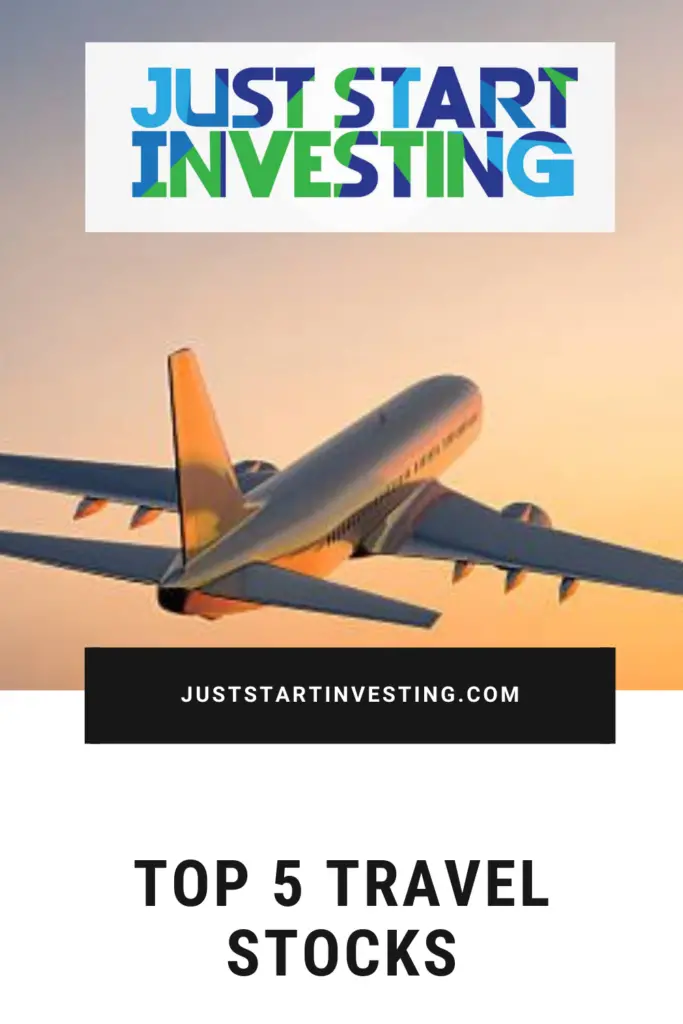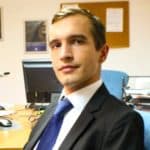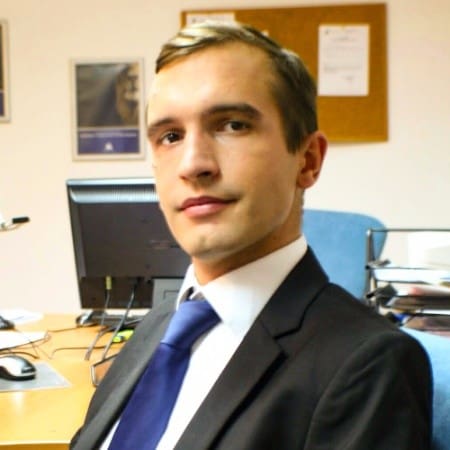 Partner at Vega Capital Management - a private funds management company.
An experienced portfolio manager with 10+ years of proven and reputable track record in investment management and financial analysis. Currently, a partner at one of the fastest-growing private fund management companies in southeast Europe, Kiril has been tending to a loyal international base of client-investors and partners. When he is not crunching numbers and increasing his client's wealth, he reminisces about his Michelin-star restaurant cheffing years and fondness of the culinary arts.