In a shocking recent development, uranium futures rallied from a huge loss to an all-time 9-year high. With that came a rise in the price of uranium stocks. The price of uranium is currently sitting at $48.50. The reasons for this rise are many. But none more than the fact that investors are seeing uranium as the perfect substitute for traditional fossil fuels.
With the world, and more importantly Europe, currently experiencing an energy crisis, uranium and nuclear power might be the way out. Since late August, uranium prices have been on a rapid climb. And while we did see a slight dip this month, prices are correcting, and we might see uranium surpass the 9-year high of $50.8.
But what about uranium stocks? Is the price of the commodity healthily reflected on uranium stocks? Let's see why exactly the commodity is gaining such popularity.
Credit: Trading Economics
Why Is the Price Of Uranium Going Up?
2019 was a brilliant year for uranium production. Kazakhstan is the global leader in producing this commodity, with Canada, Australia, and Nambia fighting for the title of "top uranium producer." The global uranium production for last year hit 47.7 mt, with Cigar Lake in Canada being the mine that produced the most uranium for that year.
The price of the commodity surged by as much as 40% just in September. The reason for this specific spike was that the Sprott Physical Uranium Trust scooped up millions of pounds of supply. This huge bet on nuclear energy dominance might not pay off for the investors. Since people and governments are skeptical about nuclear energy, the price of uranium might be due to investors looking at an opportunity rather than the commodity seeing actual use.
Considering that the Fukushima nuclear disaster from 2011 is still fresh in people's memory, this bold move by Sprott Physical Uniraum Trust might not indeed pay off. But since more coal and natural gas plants are closing down, we will eventually hit rock-bottom on electricity production.
This move will inevitably lead to a much larger energy crisis – larger than the one we're seeing now.
So the promise of nuclear energy being the solution is on the table. Even if nuclear energy is controversial and leads to polarization, uranium stocks are continuing to rise. So, here are the 8 uranium stocks to look out for.
Credit: Trading Economics
8 Uranium Stocks To Watch Out For
Here is a brief rundown of the 8 best uranium stocks you should watch out for. Considering that mining is one of the most cyclical industries out there, this list will provide you with a selection of the best cyclical stocks for 2021.
Trench Metals Corp
Trench Metals Corp (TMC) is a Canadian-based uranium company based in Vancouver. The company explores and develops uranium deposits through geological mapping and other means to locate uranium deposits. Most notably, the company looks to secure 100% of the Gorilla Lake uranium deposit in Saskatchewan.
Work on the project started last year, and Trench Metals are already on the field since mid-July. The company hopes to fully secure Gorilla Lake in the coming months since they have already bought the full rights to use the location. The recent developments around the uranium deposit healthily reflect on TMC stock price. Because of this, TMC's uranium stock price is at an all-time high of $0.87.
The year-to-date gains on TMC stock are at a whopping 526%.
Virginia Energy Resources
Virginia Energy Resources (VUI) is yet another uranium stock trading on the Toronto Stock Exchange. Much like Trench Metals, Virginia Energy Resources develops and explores uranium deposits in North America. But unlike Trench Metals, Virginia Energy Resources focuses its base of operations in South-Central Virginia.
The company owns 100% control of Coles Hill. The uranium project at Coles Hills is currently at an advanced stage, with Virginia Energy Resouces hoping to start drilling in the coming months. Current price of VUI uranium stocks sits at $0.52.
The year-to-date gains on VUI stocks are 318%.
Uranium Royalty
Uranium Royalty (URC) operates much differently from the previously-mentioned uranium exploration and developing companies. Instead, Uniranium Royalty invests in uranium streams, equity, and companies that explore and develop uranium deposits.
The company's approach to uranium certainly paid off. In the last year alone, URC's stock price hit an all-time high of $5.73. The reason for that is the company's deal with Cigar Lake and Cameco that gave Uranium Royalty the right to invest. Following the news, Uranium Royalty began publically trading on NASDAQ and NYSE. Since then, the company increased its uranium inventory up to 648,068 pounds.
Ur-Energy
Ur-Energy (URG) trades for more than five years and is a well-respected name in the industry. The company has multiple mineral deposits in its portfolio including Lost Creek, Shirley Basin, Lost Solider, and Lucky Mc Mine. Ur-Energy has been mining uranium at Lost Creek since 2013, with the company reportedly holding 2.7 million tons of U308. The company is hoping to open another mine at Lost Creek that will increase its uranium deposit by a further 1.2 million tons.
With a base of operations in both the United States and Canada, Ur-Energy is performing nicely on the stock market. The current price of URG stocks sits at $1.91; a 300% increase since November 2020.
Cameco Corp
Cameco Corp (CCJ) is a company that looks to acquire uranium through mining, milling, purchasing, and investing in uranium projects. With a long history behind it, Cameco's uranium operations include Cigar Lake, McArthur River, Key Lake, Rabbit Lake, Inkai (Kazakhstan), North Butte, Crow Butte, and Smith Ranch. The company has a total of 8 uranium mines and produces more than 53 million pounds of UR308 each year.
With multiple projects in the work, Cameco Corp hopes to increase its uranium inventory by as much as 500% in the next five years. The current price of CCJ stock is $26.83, which represents a 185.53% increase from the previous year. Cameco is a huge producer of uranium and hopes to stock nuclear power plants for years to come. If nuclear energy hopes to be the solution to fossil fuels, be sure that Cameco Corp's uranium deposits will be there to meet industry demands.
Skyharbor Resources
Skyharbor Resource (SYH) has multiple uranium projects ready to launch this year and at the start of next year. In addition, their portfolio of uranium mines includes Athabasca Basin, Denison Mines, McArthur River, and the Moore project.
With more than 240,000 uranium reach hectares under the company's belt, Skyharbor Resources hopes to be a future leader in uranium production. This uranium stock pick is one to look at for the future. SYH stock price sits nicely at $0.74, and there hasn't been much change since the start of the year. But if we take the price of SYH from this time last year, we can see a 184.52% profit.
Skyharbor hopes to see an increase in its stock price once all six projects start mining for UR308.
Paladin Energy
Paladin Energy (PDN) is a uranium exploration company that focuses on producing clean energy for a clear future. With multiple uranium mines across Nambia, the US, and Canada, Paladin Energy has been mining for uranium since 2002 at the Langer Heinrich mine in Nambia.
They own 75% of the mine and have produced 40 million pounds of UR308 in the first 7 years. Paladin Energy is a great uranium stock pick as they hope to reopen the Nambian mine in 2022. The mine has been inoperational since 2018 due to low uranium prices. But since prices are on the rise again, Paladin Energy is already working on bringing the mine back in operation.
The current price of PDN uranium stocks is $0.86. This is a $0.17 fall from September when uranium prices were at an all-time high.
Peninsula Energy
Peninsula Energy (PEN) owns 100% of the Lance Project Uranium mine in Wyoming, USA. The mine is projected to hold 53 million tons of uranium and operations are underway to begin mining. Peninsula Energy has invested interests in the Karoo uranium mine and multiple mines in South Africa.
Despite owning a stake in multiple mines, Peninsula Energy is considered a junior in the industry. This is reflected in the stock price, which sits at $0.2. But with continued success, Peninsula Energy is projected to be a leader by 2030. As their uranium deposits continue to grow thanks to the Lance Project in Wyoming, Peninsula Energy hopes to be a bigger player in the uranium business.
Their South African mines are also projected to hold millions of tons of UR308. So it's no secret that people are jumping on this uranium stock.
Finishing Thoughts
As uranium prices hope to return to an all-time high, uranium stocks will as well. Even though this past month has been rough for uranium stocks, things are looking bullish again. With the largest-ever fund being back in action, there is no doubt an uplift in price is to be expected.
While countries like France and Japan are taking an interest in UR308 instead of fossil fuels to meet their energy needs, the price of uranium will encourage more companies to resume mining operations. With some already doing just that, the price of uranium will grow as countries start to stockpile.
But don't count your luck just yet as the world is yet to decide whether or not uranium has a seat on the energy table. If countries do indeed adopt nuclear energy, then uranium stocks will grow even more. That's why it's important to mention that uranium stocks should be a long-term investment.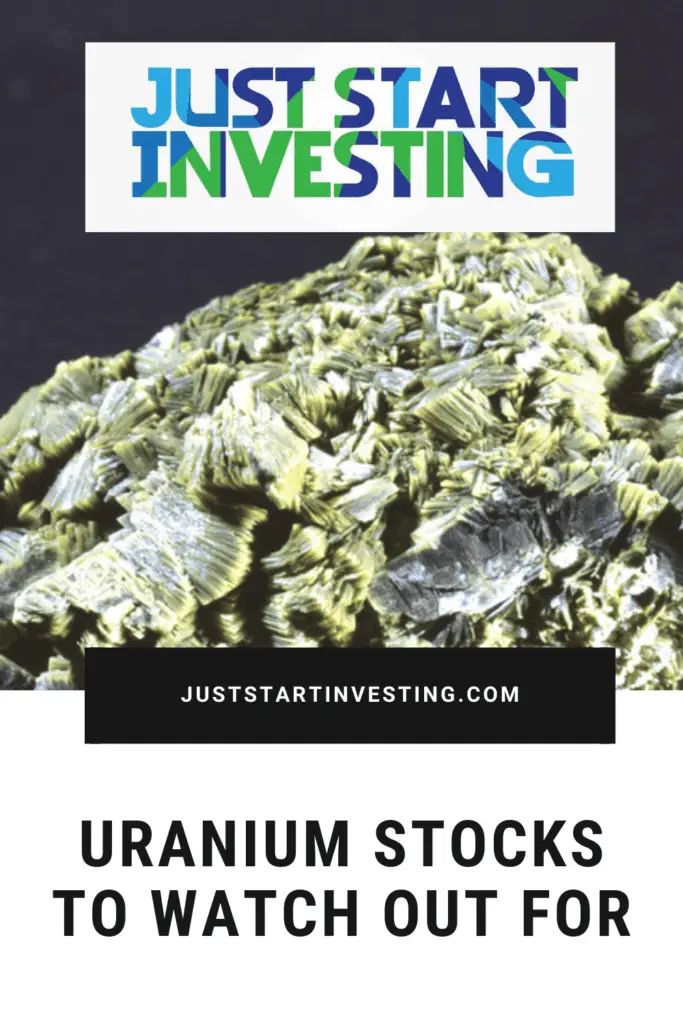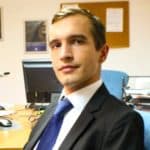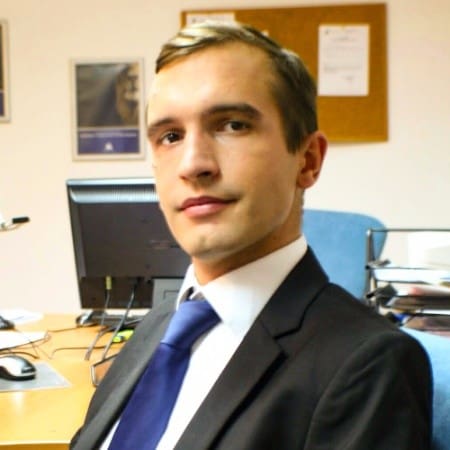 Partner at Vega Capital Management - a private funds management company.
An experienced portfolio manager with 10+ years of proven and reputable track record in investment management and financial analysis. Currently, a partner at one of the fastest-growing private fund management companies in southeast Europe, Kiril has been tending to a loyal international base of client-investors and partners. When he is not crunching numbers and increasing his client's wealth, he reminisces about his Michelin-star restaurant cheffing years and fondness of the culinary arts.