Virtual reality (VR) has been around almost as long as the internet, but it's only recently started to live up to its billing. Nevertheless, virtual reality has great potential in various industries and professions, including engineering and design, healthcare, defense, and education.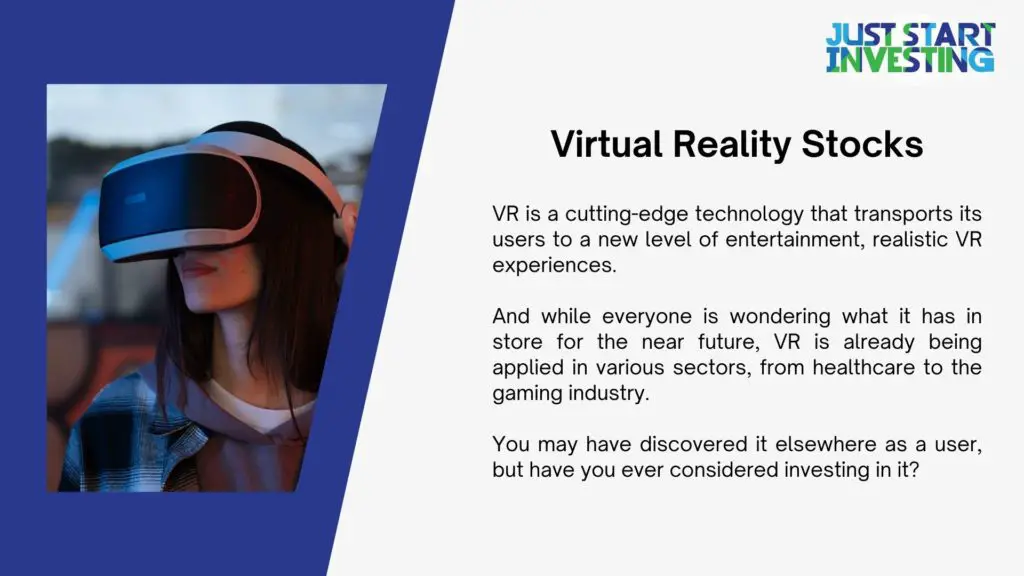 VR is a cutting-edge technology that transports its users to a new level of entertainment, realistic VR experiences. And while everyone is wondering what it has in store for the near future, VR is already being applied in various sectors, from healthcare to the gaming industry. You may have discovered it elsewhere as a user, but have you ever considered investing in it?
Furthermore, the virtual world is just getting started to earn traction among both enterprise customers and businesses. According to experts, the sector will expand quickly over the next decade. Researchers predict that the compound annual growth rate will be from 18% to 44% between 2021 and 2028. 
The Basics of Virtual Reality Stocks
Virtual reality is a simulated environment that you can interact with through electronic equipment such as specialized goggles with a screen or gloves with sensors. And all of these new technologies might help virtual reality stocks climb even higher.
There's some debate about how to define virtual reality, but it generally refers to using technology to immerse the user in an entirely computer-generated environment. Virtual reality is a type of simulation that uses technology to put you in a wholly digital world. For example, augmented reality combines real life and computer software graphics.
Virtual reality technology began as a "fun to have" consumer electronics product, but it is quickly becoming a "need to have" for businesses. COVID-19 epidemic is one of the reasons for this shift.
The pandemic forced people to work from home, a trend expected to outlast COVID-19's effects. As a result, businesses must now provide more extensive virtual training sessions, product demonstrations, employee meetings, etc. This also means that, for stock market investors, buying a few of these top VR stocks is a must.
Top Virtual Reality Stocks To Watch Right Now
Meta Platforms: FB

Facebook (NYSE: FB) made a vast VR move in 2014 by acquiring Oculus, the industry leader, for $2 billion. "Mobile is today's platform, but we're preparing for the platform of tomorrow,'" said Mark Zuckerberg during the acquisition. He has constantly stood by his assertion, and today around 20% of Facebook's workers are working on VR-related projects. This makes Facebook one of the most significant virtual reality companies to invest in, with little competition.
Alphabet Inc.: GOOGLE

For years, Google has been developing VR hardware and unity software. Since it initially released the notorious Google Glass in 2013, its objective has been obvious: to bring the internet right up against your eyeballs.
In 2015, Google launched Cardboard as a means for anyone with a smartphone to cheaply and easily experience the potential of VR. It was simply a folded piece of Cardboard that acted as a VR viewer for your phone. Unfortunately, in early 2021, Google withdrew the platform.
There are several reasons Google might be one of the leading players in virtual reality software. First, if Android is the most common operating system for smartphone manufacturers, it may also be the norm for VR hardware builders. Meanwhile, Google will develop its applications for current platforms like the leading VR platform Oculus to extend the potential of VR and maintain its dominance across all internet-connected devices.
Qualcomm Inc.: QCOM

Qualcomm, on the other hand, has specialized in complete system-on-chip designs for mobile devices, combining all of a computer's computing components into one chip. NVIDIA, by contrast, maintains a stranglehold on GPUs inside PCs. As a result, Qualcomm's Snapdragon platform is found in many mobile devices, and it can even be seen in Meta's Oculus Quest 2.
The Snapdragon XR2 platform's speedy AI performance allows for low-latency interactive feedback in a standalone device. In addition, to ensure that content loads quickly and users can interact online, the platform supports faster internet connections through Wi-Fi or 5G.
If you think standalone devices are more serviceable than tethered ones in the VR industry, Qualcomm may have the edge over Intel as a chip platform for the company's hardware makers.
NVIDIA Corp.: NVDA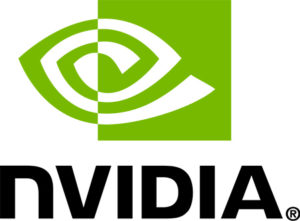 Also, just as essential are those that provide crucial technology to hardware manufacturers and the companies that create and sell finished goods. For example, Nvidia is the world's largest graphics processing unit (GPU) provider for PCs and game consoles.
A high-end Nvidia graphics card usually handles the heavy lifting for more advanced VR applications, such as non-video games where realism isn't quite as vital. So the chipmaker has VR-specific designs for its GeForce GTX GPUs and has established a software developer kit (or SDK) called VRWorks for its chips. The SDK aids in the creation of a high-quality, leading graphics processing unit, faster performance, and reduced latency (the time it takes for a system to react to a user's input).
Given the graphics-intensive nature of virtual reality, Nvidia is poised to profit no matter which firm's hardware its Nvidia chips are installed in.
Microsoft Corp.: MSFT

Although consumer space-focused firms such as Apple and Google invest heavily in the VR industry, Microsoft has gone straight to businesses with its technology. It describes its HoloLens device as an "untethered self-contained holographic device with enterprise-ready applications." The company markets its product to manufacturers, healthcare providers, and educators. In addition, the gadget comes with its own set of industry-specific apps and more than 200 partner applications from third parties.
Microsoft, in January 2021, signed a contract with the US Army worth up to $22 billion, according to The Register. "The Soldier may fight, rehearse, and train using a single platform thanks to the custom-made HoloLens device," said the Army.
Microsoft is having difficulties fulfilling the Pentagon's requirements due to concerns about quality and performance. As a result, the company canceled plans for a new HoloLens version in early 2022. However, the company is still dedicated to developing VR technology and applications in non-gaming and non-entertainment fields. "We are steadfast in our commitment to HoloLens," a spokesperson asserted.
Sony

The next most significant player in the VR field is Facebook's Oculus (NASDAQ: FB), followed by Sony (NYSE: SONY). This makes Sony the following top virtual reality stock to investigate.
Sony, on the other hand, is interested in delivering more entertainment. For example, its PlayStation VR headsets are available for $300 and sold around five million units.
Sony has a revenue of 9 trillion yen and a net income of 1.17 trillion yen in the current fiscal year, which ends next month. Therefore, over the next several years, the business will have lots of money to invest in virtual reality R&D. Sony is following in Facebook's footsteps by embracing virtual reality with open arms.
Apple
Over a decade ago, Apple began working on virtual reality hardware based on patents. It's also snapped up a few VR and AR firms throughout the years. Nonetheless, Apple has yet to release a standalone virtual reality device for its fans.
That could soon change. Apple is expected to release a headset within the next year, but it might cost as much as $3,000. The product will become popular among consumers when Apple enters the financial market data (see laptops, smartphones, tablets, smartwatches, and digital assistants). Apple has a solid history of gaining significant market share even when it is not the first to enter a new category.
With over 1 billion iPhone users, Apple already has a big virtual reality device market. As a result, investors should keep an eye on any announcements Apple makes in the area, not just for Apple's investors but also for the entire VR industry.
Which Virtual Reality Stock Is Best?
NVIDIA is undoubtedly the overall best leading VR stock. NVIDIA has demonstrated itself to be quite durable, and its grip on the GPU market makes it a natural winner as virtual reality technology advances. If NVIDIA's chips aren't available, the other firms on this list won't be able to reach their virtual reality objectives.
With that in mind, each of these businesses has a lot. Unity, in particular, is a strong bet on the software side of virtual reality. Google and Facebook, on the other hand, are developing a virtual reality service that will be integrated into their planned metaverse platform. Finally, while working on several related technologies, the alphabet makes a hedged bet on VR balanced with other technological gadgets. As a consequence, an inclusive over-weighting in VR equities holds considerable appeal.
Why Invest in Virtual Reality Stocks?
Virtual reality will undoubtedly be one of the future high-growth technologies over the next several years. From 2021 through 2024, the VR market is anticipated to expand from $5 billion to $12 billion.
This, on the other hand, doesn't consider the metaverse's possibilities. For example, as metaverse platforms develop and play a role in workers' and customers' everyday activities, we may anticipate an explosion in virtual reality technology to support it.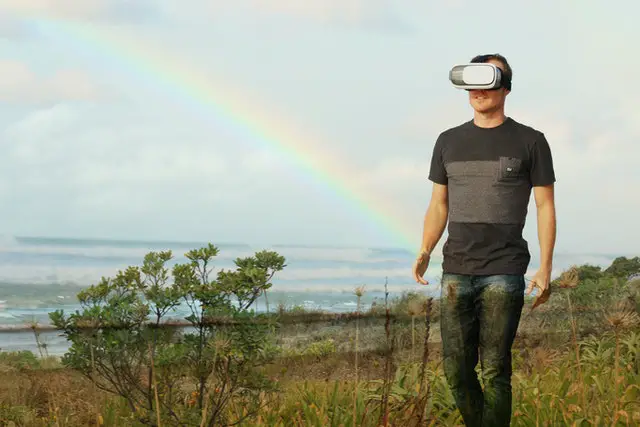 How to invest in virtual reality companies?
If you're considering investing in this innovative technology, there are a few things to consider. For example, you may invest in individual firms that you believe will profit from the AR/VR technology boom, or you might select a mutual fund or ETF that owns a basket of businesses in this sector.
Is Virtual Reality a good investment?
Between 2018 and 2025, the VR and AR market is anticipated to increase at a CAGR of 63.3 percent. According To Valuates, it will reach $571 billion in 2025. This expansion will be primarily driven by the continued use of smart devices, Internet connectivity increase, and mobile gaming growth.
Final Thoughts
Virtual reality stocks are a type of stock linked to the virtual reality business. They can be anything from VR headset manufacturers to software and content creators.
Overall, the growth of virtual reality in entertainment and the chance to explore a creation without limits via immersive VR experiences will be among the key drivers behind VR adoption. In addition, the metaverse, a digital realm that is the extension of virtual reality, is breaking new ground, with the world's top technology firms establishing departments to profit from this emerging market sector.
The popularity of the best virtual reality stocks has aided investors in their quest for riches. They anticipate that the virtual reality business will provide them with a lot of value in the future.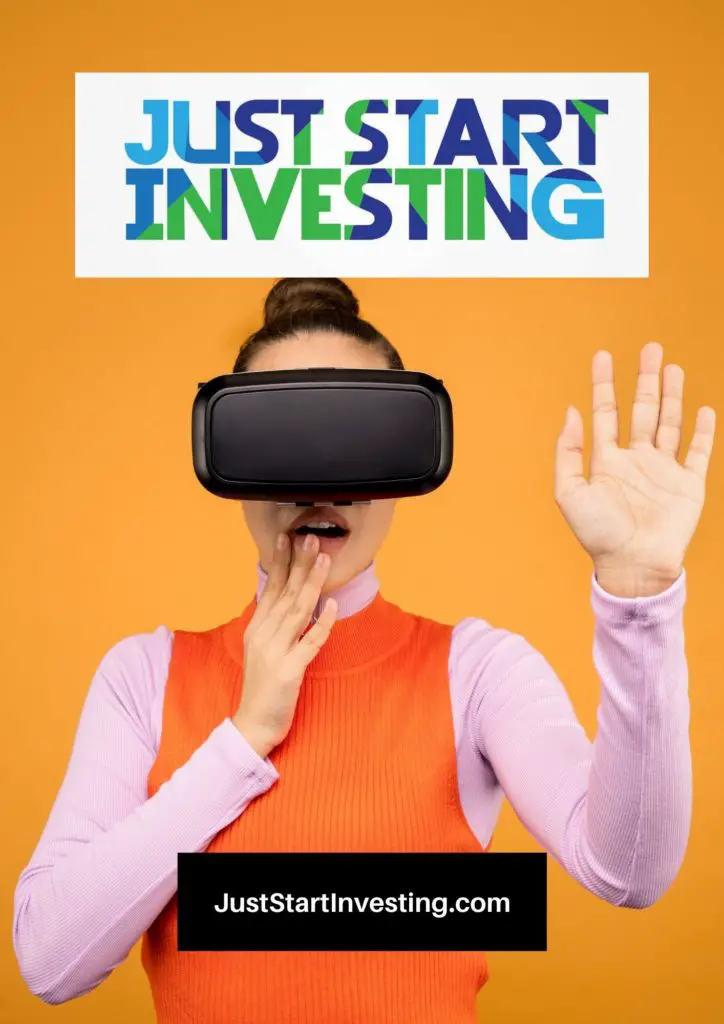 Just Start Investing is a personal finance website that makes investing easy. Learn the simple strategies to start investing today, as well as ways to optimize your credit cards, banking, and budget. Just Start Investing has been featured on Business Insider, Forbes, and US News & World Report, among other major publications for its easy-to-follow writing.