If you're in your 20s or even 30s, saving for your golden age may not be at the top of your list. Instead, you probably have other more pressing financial objectives on your wish list, such as saving for a house, purchasing a car, or establishing an emergency fund.
Even if it's only a tiny percentage of your income, experts strongly urge you to put money away for retirement right now, even if it's just a small amount of your pay. Another example is an Individual Retirement Account. An IRA is a tax-advantaged investment account.
Webull is a crypto trading platform that allows you to trade free stocks, options, and ETFs without paying other fees. They also provide Roth IRAs, Traditional IRAs, Rollover IRAs, and standard retirement plans. There are no fees for Webull's Roth IRAs, including no minimum contributions or withdrawal restrictions.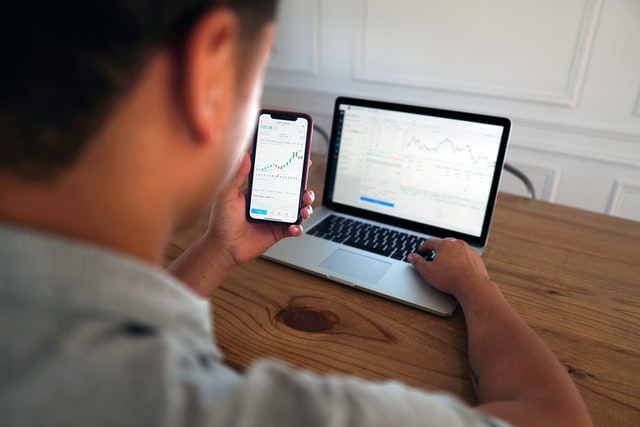 Why Webull IRA?
An online brokers company that provides an extensively broad range of tools, research data, and various other information for self-directed investors. Webull trading platform allows you to set up a personal IRA.
With more IRA types on the way, Roth IRAs, Traditional IRAs, and Rollover IRAs are among the options available through Webull. IRAs are tax-advantaged retirement savings accounts. These plans allow you to invest your money to result in the highest returns and are frequently handled by an investment advisor, Robo-advisors, or self-directed investors.
What IRAs do Webull offer?
The Webull offers a trading access platform to trade stocks, options, and Exchange-Traded Funds (ETFs) without paying commissions. They also provide Roth IRAs, Traditional IRAs, and Rollover IRA accounts. If you're younger or in a lower tax bracket, the Roth IRA may be a better alternative for you. On the other hand, if you're in a higher income tax bracket than you will be in retirement, the Traditional IRA may be preferable.
The critical distinction between Roth and Traditional IRAs is the tax benefit period. With Traditional IRAs, you make deductions now and pay taxes when you withdraw funds. When you have a Roth IRA, you pay taxes on your contributions now but will receive tax-free withdrawals later when you're on a fixed income.
You must have earned income to contribute to an IRA. Wages, salaries, tips paid from an employer to you, and self-employment earnings are all considered qualified earned income for a Roth IRA. There are no fees for Webull's Roth IRAs, which means you'll never have to worry about a penalty.
Webull at a glance
Account minimum:
Webull does not have a minimum deposit account balance.
Stock trading costs:
In terms of cost, With no deposit or account minimums, and free stock trade on equities, exchange-traded funds, and American depository receipts, it's a good option for those who trade frequently.
Options trades:
Free options trades are available from a few brokerages. Customers are not charged a per-trade fee or a pre-contract cost.
Account fees:
Consider several transfer fees when moving money between your bank account. Webull's is one of them. Webull charges a $75 fee for moving assets between brokerages. So whether you're transferring all of your purchases from Webull to another firm or just a few, you'll be charged a $75 transfer cost. However, at Webull, you won't be charged any yearly or inactivity fees.
Tradable securities:
Despite a rich choice for the active traders, Webull does not provide access to a familiar securities investor protection corporation; it offers mutual funds and bonds. This may make it more challenging to diversify across assets typically included in a retirement portfolio.
Crypto availability:
Eleven cryptocurrencies may be traded. On the other hand, users may only transfer and receive coins to or from their Webull account. If you want to withdraw your money, you have one choice: sell for US dollars. Although this does not impact Webull's crypto score compared to other sell stocks brokerages, it is one of the reasons we didn't consider Webull to be among the top crypto exchange commission-free trading platforms in our round-up. Webull has Bitcoin, Ethereum, Bitcoin Cash, Litecoin, Dogecoin, Zcash, Stella Lumens (STERL), Ethereum Classic (ETC), Cardano (ADA), Dash, and Shiba Inu as its cryptocurrencies of choice.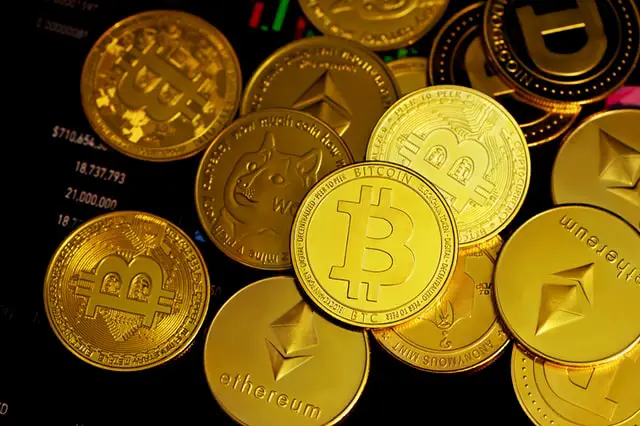 A number of no-transaction-fee mutual funds:
There is no mutual fund available.
Trading platform:
New investor education may be overwhelmed by the number of charts, graphs, technical indicators, and screens at their disposal, but with a simple interface, even those with minimal expertise can start to understand it right away.
Webull shines by combining the minimalist aesthetic and feel with the more advanced trading tools features of more sophisticated financial products. This further aids Webull in achieving the only platform that connects intermediate-level options trading and advanced zero commissions free trading while also assisting users in their investing journey as they gain more knowledge.
Mobile app: 5 out of 5 stars
Because it targets mobile-first consumers, It's only natural that It's a highly rated mobile app. Users can also use the app's capabilities, including charts and indicators, a paper trading account, and voice command functionality.
Research and data:
Although It isn't a large selection of third-party research, it includes news, research, and analysis from trusted sources. In addition, for the first time, premium subscribers get access to live quotes and information from these providers: Bespoke Research's Stock-Lane subscription delivers screeners daily.
Customer support options:
Webull assists by phone and email. Give 24/7 customer support.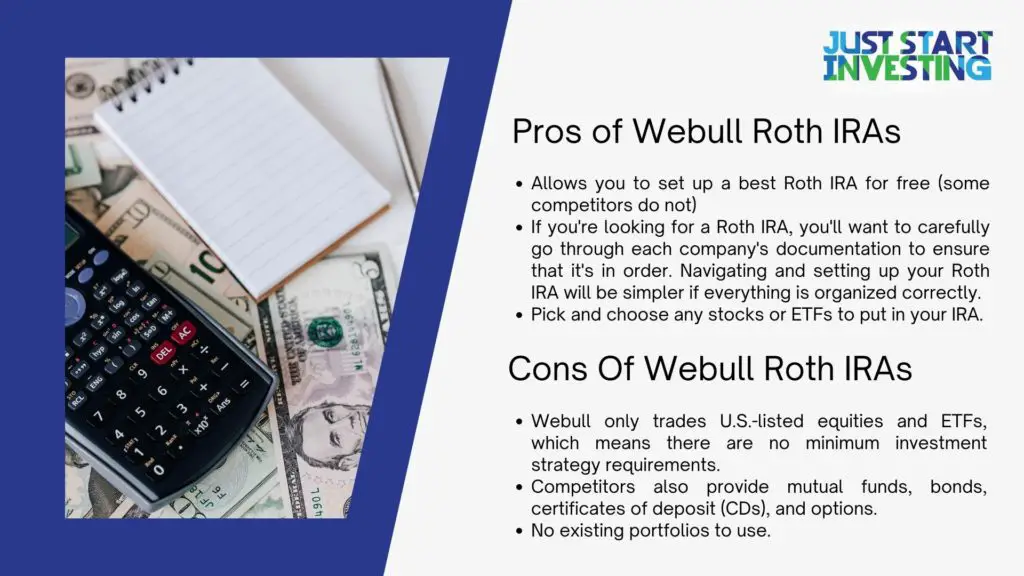 Pros of Webull Roth IRAs
Allows you to set up a best Roth IRA for free (some competitors do not)
If you're looking for a Roth IRA, you'll want to carefully go through each company's documentation to ensure that it's in order. Navigating and setting up your Roth IRA will be simpler if everything is organized correctly.
Pick and choose any stocks or ETFs to put in your IRA.
Cons Of Webull Roth IRAs
Webull only trades U.S.-listed equities and ETFs, which means there are no minimum investment strategy requirements.
Competitors also provide mutual funds, bonds, certificates of deposit (CDs), and options.
No existing portfolios to use.
Why Invest In An IRA?
There are several reasons to start investing in a retirement account, but here are a few:
You may be eligible for tax breaks. You may save money on your taxes right now by taking a deduction or saving it for later by making a tax-free withdrawal from an IRA.
Create a tax-sheltered retirement account that allows you to build your wealth by earning pay interest, dividends, and capital gains year after year without worrying about paying taxes at the end of the year.
You'll have greater investment freedom. The majority of 401(k)s and other employer retirement plans only provide a limited number of investment choices and alternatives. You can choose a more compelling investment alternative if you have an IRA.
Why Choose A Roth IRA?
The Roth IRA may be a more desirable choice if you are younger or in lower tax brackets. On the other hand, the Traditional IRA may be a better alternative if you are in higher tax brackets than when you retire.
The distinction between Roth and Traditional IRAs lies in their tax benefits. Traditional IRAs work in the same way as Roth IRAs, making tax-free withdrawals now and paying taxes on them later. However, when you have a Roth IRA, you pay taxes on your contributions upfront and benefit from tax-free withdrawals later on, living on a fixed income.
You must have earned income to contribute to an IRA. Roth IRAs accept earned income from both employers and self-employment. In most cases, self-employment earnings, specifically interest and dividends, are also assumed.
Roth IRA Contribution And Income Limits
The boundaries surrounding Roth IRAs shift every few years. The maximum limits contribution for 2022 is $6,000 (or $7,000 if age 50 or older).
Second, there are income restrictions on who can contribute to a Roth IRA. The Roth IRA income phase-out for 2022 begins at $125,000 for single taxpayers and $198,000 for married couples filing jointly. Therefore, if you make over $140,000 ($208,000 married filing joint) as a single filer or $208,000 as a married couple, you cannot contribute to a Roth IRA.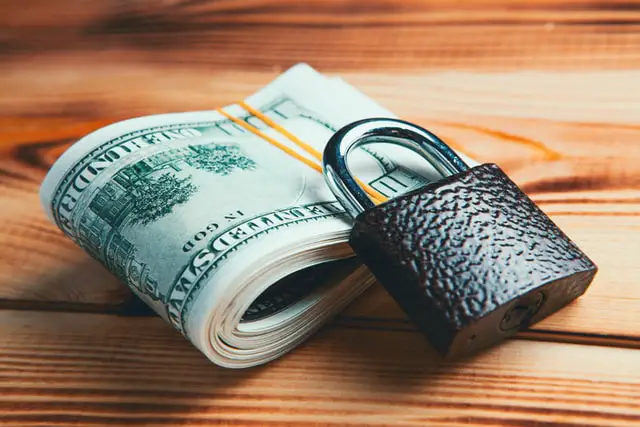 FAQs
What types of investment options are available for IRAs on Webull?
Webull currently supports the trading of US market equities, exchange-traded funds (ETF trades), and options in IRA accounts. Unfortunately, spreads can't be moved between IRA accounts.
How much does Webull charge for the IRA?
There are no opening, closing, or maintenance fees for Webull Traditional IRAs, Roth IRAs, or Rollover IRAs. No annual fee, no account opening fee, no maintenance fee. Your IRA will be commission-free on stocks and ETFs options. Free, real-time data and analytics in one flexible program run on mobile, desktop, laptop, and Web platforms.
What Can You Invest In Using a Roth IRA?
You can put your Roth IRA in a wide range of assets, including equities, corporate bonds, mutual funds, deposits (or CDs), and even real estate. It is simple to start an account. If you want to invest in equities, choose a discount broker. Choose a fund company if you're investing in mutual funds.
Is Webull right for you?
Other brokers may be better suited for you if you're a newbie or haven't constructed a well-diversified, long-term portfolio. However, suppose you have an intermediate level of expertise and want to engage in active trading or enhance your trading abilities through sophisticated orders and technical analysis. In that case, Webull may be a good fit — especially when compared to brokers with similar services that charge a lot more.
Can you buy crypto in Webull Roth IRA?
You can trade cryptocurrencies 24 hours a day, and trades are neither charged nor commission-based. In addition, Webull's deposit minimum is shallow, at just $1. However, due to this limitation, it's impossible to move your funds to another platform; instead, you'll have to liquidate or sell your crypto assets.
Webull's Roth IRA: In Summary
You may use your Webull IRAs for the same types of equities and ETFs as with your general investing account, but you must make the purchases using retirement money. In addition, you can use your investing tools to access a wealth of data, including corporate earnings announcements, conference calls, balance sheets, and more.
Before deciding to convert to a Webull IRA, consider things. First, you have greater control over your retirement funds, but this may also bring a higher level of danger. The advantage of trading with retirement funds is that you can get the most out of a tax-advantaged account and pay lower fees than if you used a managed account at a broker. However, if you are risk-averse, you may want to stick to Robo-advisors to help you with the cash management of your retirement accounts.
Whether you choose Webull to establish an IRA or another program, the most crucial thing is that you start saving for retirement immediately. Then, your future self will be grateful. The Webull Roth IRA is an excellent alternative for individuals who wish to select and manage their assets. However, this isn't a service that Webull provides.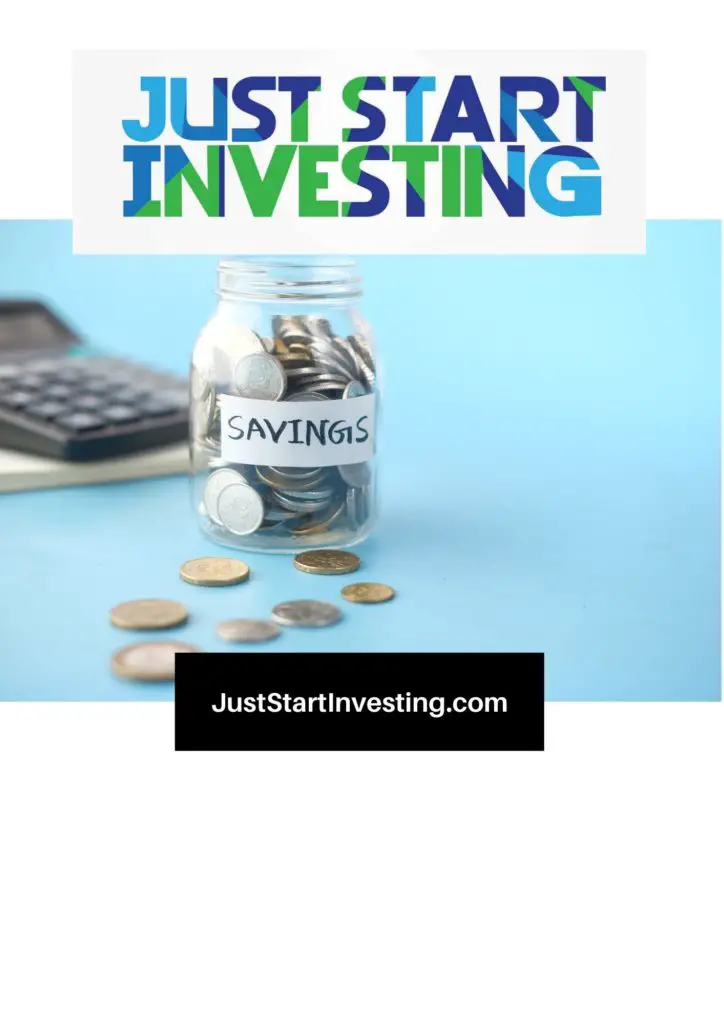 Just Start Investing is a personal finance website that makes investing easy. Learn the simple strategies to start investing today, as well as ways to optimize your credit cards, banking, and budget. Just Start Investing has been featured on Business Insider, Forbes, and US News & World Report, among other major publications for its easy-to-follow writing.