An oligopoly is a market structure where a few firms or companies share near equal influence. The term oligopoly comes from the Greek words oligo, meaning few, and pole, meaning sellers. For a market to be considered an oligopoly, there have to be a certain number of sellers present. The number has to be low, with no upper limit. If a monopoly is a market with a single seller and a duopoly has two sellers, an oligopoly has to have more than two sellers. In some cases, an oligopoly can have two sellers. 
Oligopolies occur when more dominant companies take control of smaller companies and incorporated them. While this is a characteristic in both monopoly and duopoly markets, oligopolies are most common in markets with limited competition. 
In this guide, we will dive deeper into the topic and give you examples of oligopoly markets. 
What Makes Oligopolies Unique?
The most unique characteristic of an oligopoly is that each player has limited market power and influence. This is a stark contrast to a monopoly where only one player has the entire market power and influence. Let's dive deeper into other characteristics that make oligopolies so unique.
Another unique characteristic of an oligopoly in any market is the high barrier of entry that the established players set. This makes it difficult for new players to enter. Some of the reasons why this is the case include government protection in the form of no tax incentives, government licenses, high startup costs, brand loyalty, and patents. An oligopolistic market makes it difficult for new companies to start due to these factors. 
Since every player shares a limited influence over the market, it creates a culture of innovation stagnation. Companies are not interested in innovation since they compete in quantity, price, or reputation. In an oligopolistic market, two companies might compete for innovation, while the others might compete for price. This characteristic isn't present in every oligopoly, but it is a common drawback. 
Collusion is when companies in a market coordinate to reach an agreeable goal. In an oligopoly, this goal is usually raising prices. A unique characteristic of an oligopoly is to maximize profits. Oligopolies do this by restricting quantity or innovation to raise prices. While this kind of economic practice is illegal in many countries, oligopolies can do that through government lobbying, hence why they're so common despite being illegal. This kind of behavior resembles a monopoly market structure. When players in an oligopoly collude, they form a "cartel" to try and act together as a monopoly.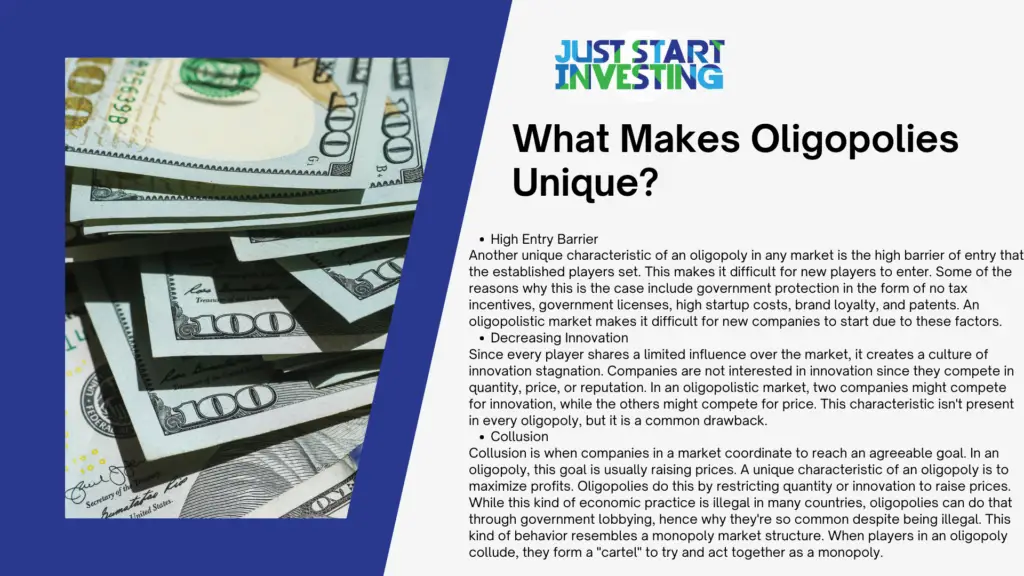 Oligopoly Examples In 2022
Oligopolies are very common in 2022. A surprising number of industries act as oligopolies. Here is a table of the most common oligopoly examples.
| | | |
| --- | --- | --- |
| Cellular Networks | Verizon Wireless, T-Mobile US, AT&T Mobility | Control 80% of the market |
| Air Transportation | American Airlines, Delta Air Lines, Southwest Airlines, United Airlines | Control 55% of the market |
| Operating Systems | Android, Windows, iOS, OS X | Control 96% of the market |
| Music Industry | Sony Music, Universal Music Group, Warner Music Group | Control 75% of the market |
| Smartphones | Apple, Samsung | Control 71% of the market |
Cellular Networks Industry
The cellular networks industry is one of the biggest oligopolies in the US. The three biggest cellular network providers are Verizon, T-Mobile, and AT&T. These three providers control 80% of the market share, despite operating in a market with 27 other providers. These companies make billions of dollars and have more than 309 million users across the US. 
Air Transportation Industry
The air transportation industry is another example of oligopolies in the US. More than 59 airlines operate across the United States. Despite such a high number of players, four airlines control 55% of the market share. American Airlines, Delta Air Lines, Southwest Airlines, and United Airlines control a large part of the US air transport industry. These airlines make dozens of billions of dollars in revenue and are considered the best travel stocks. The total number of daily flights these four major airlines have is over 17,000. United Airlines operates across six countries, while Delta Airlines is the second-largest airline in the US. 
Operating Systems Industry
The operating systems industry is mostly made up of Microsoft Windows, Apple, and Google. These three companies create operating software (OS) for computer and mobile devices. Tablets and smartwatches also fall in this category. The OS industry is one of the biggest oligopolies in the US and the world. The total market share these three companies control is 96%. When it comes to computer devices, Microsoft is the biggest player, controlling over 80% of the market share. Apple is the second bigger player with 12%, while Google controls only 4% of the market share. 
But in the area of smartphones, tablets, and smartwatches, Google is the most dominant player with a 70% market share. Android smartphones land in the hands of more than 2.5 billion users globally. Apple has managed to make up for lost grounds in the US, with nearly half of the US population owning an iPhone. 
Music Industry
The music industry is a fierce ground of oligopoly competition. The three biggest players include Sony, Universal Music, and Warner Music. These three companies control 75% of the global market share. Sony is, by far, the biggest out of the big three. Sony's revenue numbers outperform Warner Music by nearly half. 
The music industry is a prime example of how innovation stagnation can hurt an oligopoly. With the recent popularity of music streaming platforms, the big three are losing significant market share to Spotify and Apple. The Digital streaming industry is also turning oligopolistic. Spotify and Applet control 46% of the market share. 
Smartphone Industry
The last of the 2022 oligopoly examples is the smartphone industry. This industry is closely tied to the operating systems industry, in a sense that the same players operate. Apple and Samsung are two of the biggest smartphone manufacturing companies. Both companies sell their products all across the world. Although Apple dominates the US market, Samsung's influence over the rest of the world is unrivaled. Together, they control 71% of the global smartphone industry. This particular oligopoly faces competition from Chinese-based Huawei, Xiaomi, and Oppo. 
Finishing Thoughts
An oligopoly is a very common market structure. In an industry where only a few sellers operate, it becomes difficult for new companies to enter since the dominating players can set prices to fend off competition. The high entry barriers that these companies set ultimately harm the consumer. Since players in an oligopoly act as a cartel, many governments give incentives to new companies to increase competition and drive innovation.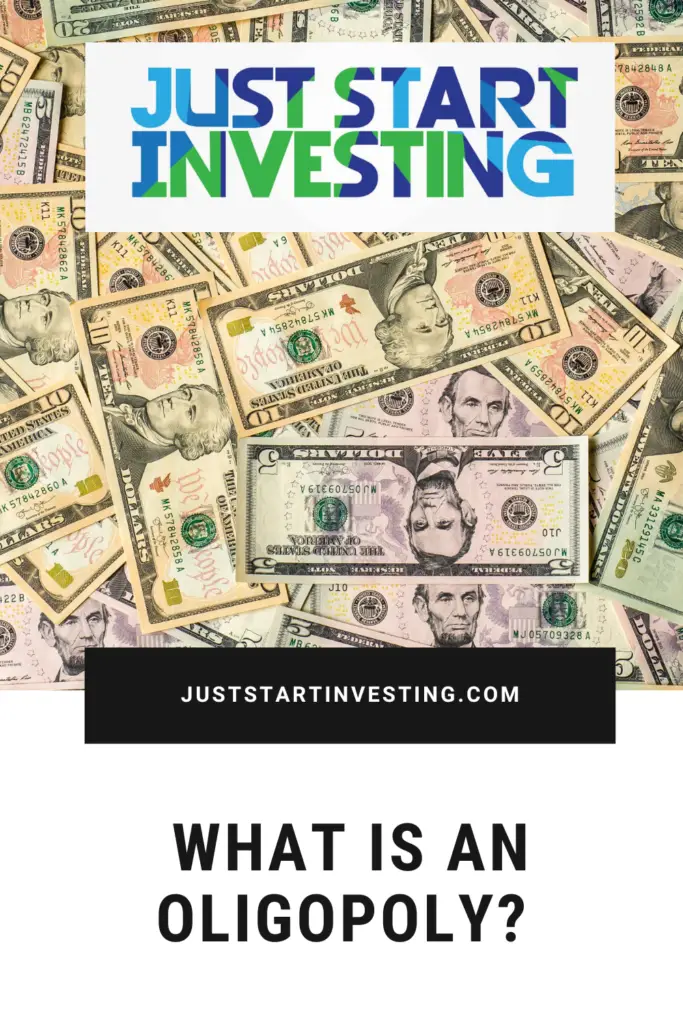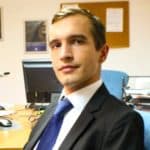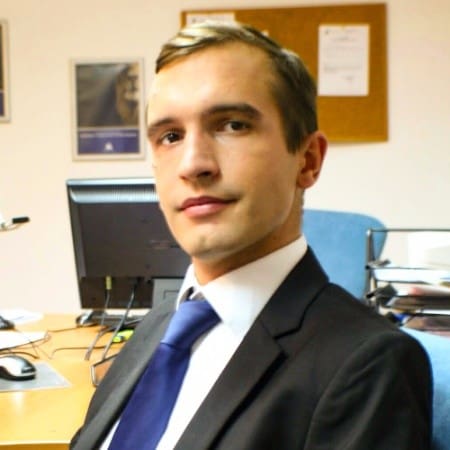 Partner at Vega Capital Management - a private funds management company.
An experienced portfolio manager with 10+ years of proven and reputable track record in investment management and financial analysis. Currently, a partner at one of the fastest-growing private fund management companies in southeast Europe, Kiril has been tending to a loyal international base of client-investors and partners. When he is not crunching numbers and increasing his client's wealth, he reminisces about his Michelin-star restaurant cheffing years and fondness of the culinary arts.