We're currently amidst one of the most significant technological changes in history. The world moved to fossil fuels in the 1700s. We are now at the beginning stages of moving to electricity. Every major auto company announced plans to electrify its fleets in the next decade. While this is excellent news, it also creates new challenges. The most important consideration is where individuals will charge their new electric vehicles. Fortunately, a few firms are rolling their sleeves to tackle this issue. The businesses on this EV charging stock list may enjoy a very lucrative decade due to the size of the total addressable market.
Remember that many of these businesses are still in the early stages of operation. Right now, it's a race to build charging stations, develop technology, create partnerships, and seek funding. However, they aren't making a profit due to a lack of electric vehicles on the road. As a result, most of the businesses on this list are loss-making.
What is EV charging stocks?
A special purpose acquisition company in the design, development, or production of battery electric vehicles, hydrogen fuel cell automobiles, charging stations for batteries and hydrogen vehicles, and smart-car technology is referred to as EV stocks. The government's tax incentives are another element propelling the growth of electric vehicle charging stocks. In addition, the second key components of the bipartisan infrastructure law known as Build Back Better Framework adds rebates and benefits to new EV charging industry buyers.
Why invest in EV charging stations?
The transition to electric vehicles, which accounts for 20% of the country's greenhouse gas emissions, is one of the methods to reduce pollution. However, electric vehicles make up only 3% of cars sold in the United States. One of the most critical roadblocks to acceptance is range anxiety. Potential EV drivers are concerned that they won't be able to charge their cars while on a long trip.
We'll need a charging infrastructure station to support the expansion of electric vehicles. This is a classic chicken and egg situation: potential customers aren't interested in purchasing EVs because there aren't enough charging stations available. But on the other hand, charging stations are useless without a sufficient number of electric vehicles on the road.
EV Charging Stocks To Watch In The Stock Market Now
ChargePoint Holdings (CHPT)

ChargePoint Holdings Inc is the world's largest electric vehicle charging station provider by market cap, with over 5,000 clients worldwide. Because its clients own the charging stations, ChargePoint does not have to spend as much on initial investments.
In 2017, GE sold nearly 10,000 charging stations to the company, ending its business involvement. With over 163,000 charging locations in North America and Europe today, ChargePoint has 7x the market capitalization share of its nearest competitor. In addition, the company sells a home EV charger, ChargePoint Home Flex, and partnering with Sunnova Solar to provide solar-powered home charging energy management solutions.
The stock had a terrible 2021, however. With just $146 million in EV sales and negative earnings, ChargePoint has a long way to go before it becomes profitable. On the bright side, sales are linked to electric vehicle (EV) penetration, which will only increase from here.
Blink Charging Co (BLNK)

Blink was founded in 2009 and is based in Miami Beach, Florida. It develops, owns, and operates EV charging solutions equipment. Blink's cloud-based software network keeps track of all the charging stations.
The firm has provided over 32,000 charging stations in the United States, Europe, and the Middle East, with more than 200,000 registered users. Stations are situated at airports, car dealerships, hospitals, hotels, and restaurants.
Blink generates revenue by selling electricity to EV drivers (if it owns the charging station) and selling its charging hardware or network fees and advertising. In May 2021, Blink acquired Blue Corner, a Belgian EV station operator with over 7,000 charging ports in Europe.
EVgo (EVGO)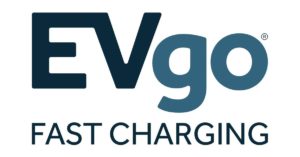 EVgo provides a nationwide network of over 800 fast-charging stations, with plans to increase in size over the next five years.
It is the largest charging network in the United States. Fast chargers can charge a battery in half an hour, not several hours. Momentum is gaining steam behind the company, which has partnerships with General Motors (to install 2,700 stations by 2025) and Uber, among others.
EVgo is a California-based electric vehicle (EV) charging station company that provides retail and commercial clients.
EVgo doesn't generate a lot of money. Therefore it will take at least five years for the firm to achieve profitability. The lack of revenue is evident in EVgo's limited prospects. Despite this, the growth in electric vehicle EV adoption will benefit the stock.
Volta (VLTA)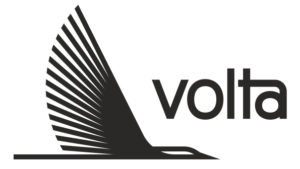 Volta, a San Francisco-based startup founded in 2010, is developing a network of electric vehicle charging stations in the United States. Volta Inc has connected 2,137 sites in 23 states, generating about 238,000 charging sessions each month.
Volta is more creative than its competitors: it charges a premium for parking at its stations. Partner locations such as Whole Foods, shopping malls, and restaurants are intended to attract consumers to charge there. Customers may shop or dine while their vehicle is charging. Some places even provide free charging. Volta has already gained the other services of advertising partners such as Starbucks and Netflix.
WallBox NV (WBX)

WallBox is a company based in Barcelona that produces electric vehicle charging stations for homes, businesses, and cities. Over 100,000 units have been created, with 66,000 occurring in the first nine months of 2021. In 2021, the Spanish firm expanded to the United States, and its Pulsar Plus home EV charger is now a best-seller on Amazon.
Furthermore, WallBox has teamed up with SunPower, a solar energy provider, to connect its EV chargers with solar panels. As the anticipated first choice EV charger provider for SunPower's 370,000 customers, WallBox might see increased business.
In 2020, the firm earned $24 million in sales and was projected to reach $79 million in 2021. WBX is a stock traded on the New York Stock Exchange.
Beam Global (BEEM)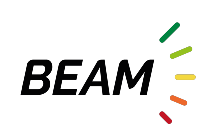 Beam Global, based in San Diego, California, manufactures solar-powered EV charging equipment (EV Arc). It's also working on solar and wind-powered streetlights (EV Standard) and clean energy-powered drone rechargers. Customers include the California Department of Motor Vehicles and the United States Marine Corps, but BEEM is a tiny firm with only $6 million in 2020 sales.
Allego (ALLG)

Allego is a European EV charging station company. The firm announced in July 2021 that it would merge with SPAC III, a Spartan Energy Acquisition III (SPAI). More EV charging stations will be built due to the transaction, which is expected to bring in $702 million in proceeds.
Allego was founded in 2013 and has already deployed 28,000 chargers within 12,000 stations in 12 European nations. In addition, the firm has agreements with several OEMs, including recently with Nissan, to install charging stations at over 600 locations. Allego chargers are compatible with all-electric vehicle models, including vans and trucks. Allego achieved a successful EBITDA in 2020, while other EV charging companies have yet to do so.
Tritium (DCFC)

Tritium is a 21-year-old Australian business model that creates quick charging stations for electric cars. In January 2022, Tritium merged with Decarbonization Plus Acquisition II, a SPAC. The company plans to use the roughly $400 million in cash to build a new facility in Europe and expand its Los Angeles and Brisbane sites.
Tritium has sold over 6,700 rapid chargers in 41 countries, bringing in $78 million in 2021 sales. In 2025, the firm expects revenue of $982 million and EBITDA of $221 million. Tritium appears to be able to manufacture and sell fast chargers so it might be a fascinating name.
Tesla (TSLA)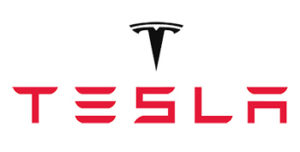 Tesla is the only one on this list of electric vehicle charging stocks that don't require an introduction. Aside from being one of the world's best EV stocks electric car producers, Tesla has the most extensive fast-charging network. This network includes more than 30,000 charging stations. Tesla is also exploring a test project that would allow other electric vehicles to charge on its network. In addition, Tesla's option may enable the company to access government funding such as grants, tax incentives, rebates, and green energy credits.
Tesla also has a significant advantage over other EV charging station companies: it is already a successful business. It generated $53.82 billion in annual revenue and $5.52 million in net income in 2021. With this money, Tesla can quickly expand its charging network fast because it's already a profitable firm
NIO (NIO)

Nio is the only Chinese firm on this list of electric vehicle charging stations. It also develops its charging stations. Nio has four various ways to charge its customers that are interesting.
It has standard charging stations and a proprietary feature known as the Power Swap. The Nio Power Swap is a patented technology that allows it to exchange an exhausted battery for a fully-charged one in only 3 minutes. This method is far superior to waiting for a dead battery to charge. Last but not least, Nio offers Power Mobile. Nio's newest product, the ES8, is a mobile charging station that travels around. The Nio app enables users to request a charge directly to their vehicle using this van. Finally, Nio offers a 24-hour valet service in which an employee will collect your car and deliver it to a charging station for you.
How to invest in EV charging stations?
The most common approach to investing in electric vehicle charging stations is to develop the necessary infrastructure. You may invest in charging network businesses and create a consistent revenue stream for yourself, much like popular gas stations network that charges customers for their services.
FAQs
What are the best EV charging station stocks?
Blink Charging (Nasdaq: BLNK)
ChargePoint (NYSE: CHPT)
TPG Pace Beneficial Financial Corp. (NYSE: TPGY)
EVgo (Nasdaq: EVGO)
Tesla has excellent exposure to the sector of electric vehicle (EV) charging. There are more than 20,000 superchargers around the world. However, it is only a tiny fraction of overall business models. That's why it wasn't included on this list. These other businesses provide a more explicit link to investing in EVs.
You can search for electric vehicle manufacturers by using the exact keywords. So if you're searching for EV-making companies, we've covered you. Tesla is among the top names on our list and several of its major rivals. However, there are many ways to profit from EV trends.
Who is the biggest manufacturer of EV charging stations?
Tesla has over 31,000 electric charging stations and 3.400 Supercharger stations, which makes Tesla one of the businesses with the most supercharging locations. In addition, V3 Supercharger devices can deliver up to 250 kW and keep charging at this rate for a long time. As a result, Tesla won the crown for the fastest charging network operator, with an average charging speed of 145 miles per hour.
Tesla manufactures and sells its charging units in its Fremont, California factory, which has been doing so since 2021. In addition, Tesla established a second half Supercharger production facility in Shanghai, China, in 2021 and now produces more than 10,000 charging stations yearly at the plant.
Which EV stock will grow the most?
According to Bloomberg Intelligence research, BYD's sales grew the most among all significant automakers from 2020 to 2021, including Tesla (1.72%). So it's easy to believe that this Warren Buffett stock may be unstoppable after seeing this startling graph.
Will EV charging stocks go up?
The charging industry isn't small. It is projected to reach $25.5 billion in sales by 2027. Private and public funding will drive that rise; EV charging networks are now included in President Biden's recent Infrastructure Bill, which allocates $7.5 billion for installing 500,000 public charging stations. According to figures from the US Energy Department, installing 11,000 charging stations each year will be required to reduce energy consumption by 30% by 2025.
Are Electric-Vehicle Stocks A Good Buy?
According to Colin McKerracher, "GM will likely see a decline in hybrid vehicle sales in 2020 compared to 2019, or perhaps a little less." However, he continues: "While this may appear to be a negative headline, they are doing considerably better than traditional internal combustion engine cars in many regions."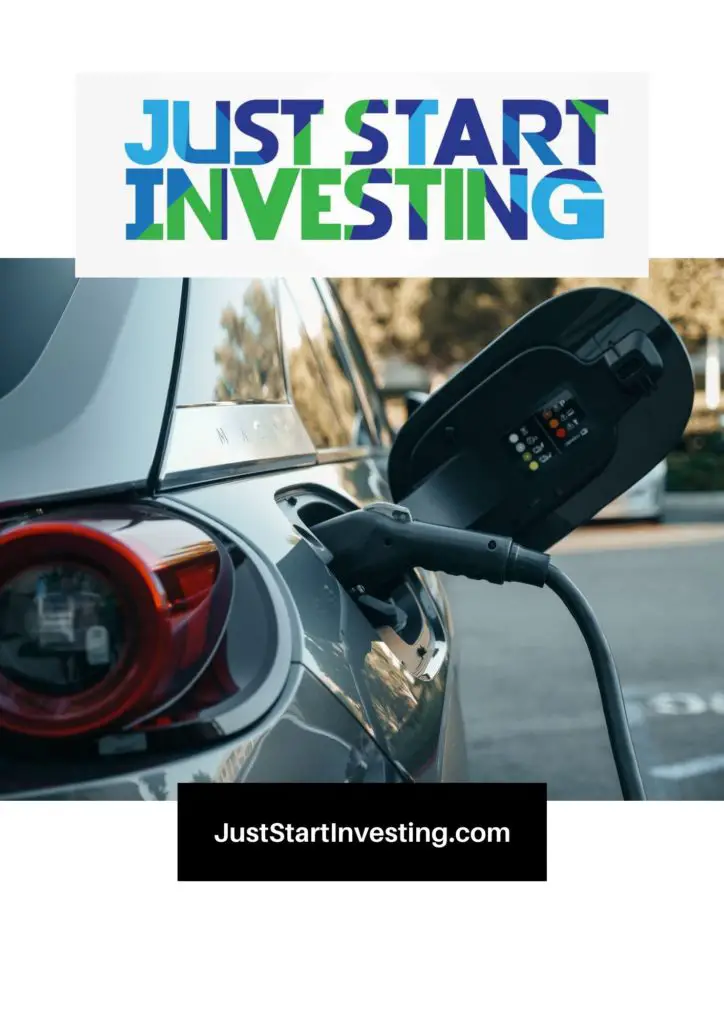 Just Start Investing is a personal finance website that makes investing easy. Learn the simple strategies to start investing today, as well as ways to optimize your credit cards, banking, and budget. Just Start Investing has been featured on Business Insider, Forbes, and US News & World Report, among other major publications for its easy-to-follow writing.