This Blockfi vs Coinbase review will focus on the most important features and parameters of both cryptocurrency exchanges. Since Binance is banned in the US, Coinbase and Blockfi emerge as the best places to buy crypto in the United States. Similar to the Gemini vs Coinbase comparison review, this review will help get US traders up to speed when choosing an exchange. 
Coinbase is by far the most popular US exchange. But, in recent months, we're seeing Blockfi reach over one million users. A reason why Coinbase and Blockfi are so popular is security. Both platforms use two-factor authentication, cold and hot storage, and a bug bounty program.
While security is an important factor, users also have to consider other parameters such as coins supported, unique features, and fees. That begs the question, is Blockfi a Coinbase competitor? We'll try to answer that question through our Blockfi vs Coinbase review.
Blockfi vs Coinbase Differences
The main difference between Blockfi and Coinbase is that Blockfi serves as a crypto bank. With Blockfi, you can trade, buy, sell cryptocurrencies, and take out loans. Crypto lending is a major highlight and what makes Blockfi so unique.
On the other hand, Coinbase is a crypto exchange that offers brokerage services. When compared to Blockfi, Coinbase is more popular, has more trading options/pairs, and offers a Pro version (Coinbase Pro) intended for veteran traders. It's worth noting that Coinbase Pro is a separate entity owned by Coinbase. 
Blockfi vs Coinbase – Fees
Blockfi and Coinbase use different fee systems. The fee comparison between Blockfi and Coinbase is presented in the table below:
| | |
| --- | --- |
| Coinbase | Blockfi |
| 0.50% per spread. | No trading fees |
| For deposits of $10 or less – $0.99. | 0.015 ETH per withdrawal |
| Over $10 and less than $25 – $1.49. | 2 LINK per withdrawal |
| Over $25 and less than $50 – $1.99. | 0.001 LTC per withdrawal |
| More than $50 and less than $200 – $2.99. | 0.035 PAXG per withdrawal |
| 0.50% maker-taker fee. | 0.00075 BTC per withdrawal |
| 1.49% fee per withdrawal | |
Coinbase Pro simplifies the fee system and eliminates deposit fees. When using Coinbase Pro, you pay a 0 – 0.50% maker-taker fee per trade.
Blockfi markets itself as the Robinhood of cryptocurrency platforms. We say that because Blockfi doesn't charge any trading fees. In addition to all that, Blockfi allows one free stable coin and one free crypto coin withdrawal within a month. Blockfi also lays out weekly withdrawal limits for all of its coins.
For the average trader, the fee system is much friendlier on Blockfi than Coinbase. But if you're an experienced trader, Coinbase Pro is a better alternative. While we're deeming Blockfi the winner for this parameter, let's look at other parameters that help paint the picture of which platform is better.
Blockfi vs Coinbase – Supported Coins
Coinbase supports 107 coins in total, while Blockfi supports only 10 coins. That being said, Blockfi plans on expanding the list of supported coins.
Many of the 107 coins offered on Coinbase rank in the top 200 on coinmarketcap. Coinbase Pro adds an additional 150 coins to that list.
The 10 coins supported by Blockfi include Bitcoin, Ethereum, Link, PAX Gold, Litecoin, Paxos Standard, USDT, USDC, GUSD, and BUSD.
On Coinbase, users can deposit using USD, EUR, GBP, and other fiat currencies. In the case of Blockfi, fiat currency deposits are unavailable. The Blockfi review shows that, when depositing, the platform will turn the wire transfer into a stable coin of your choosing.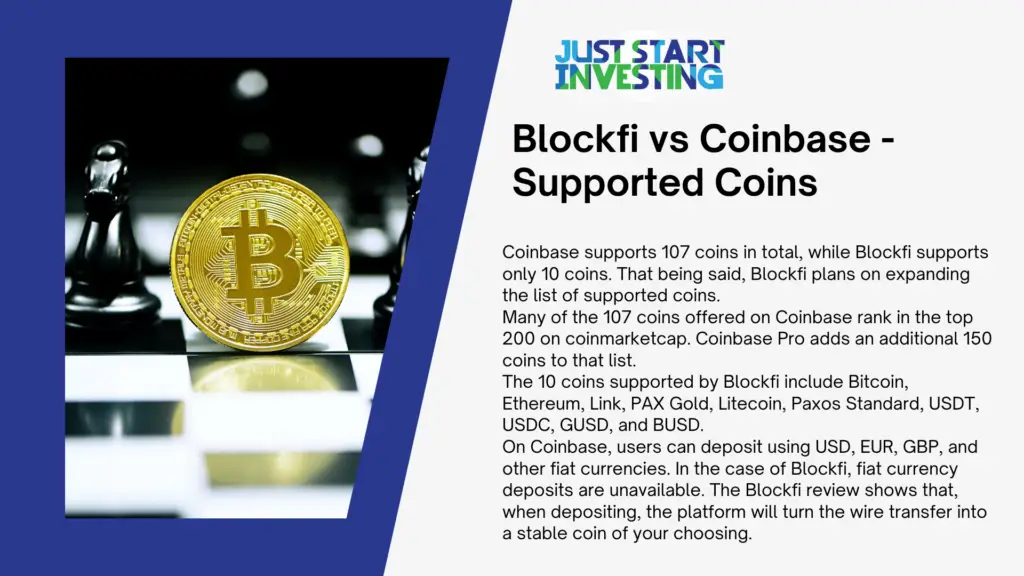 Blockfi vs Coinbase – Unique Features
In the case of Coinbase, one of the stand-out features is the platform's user-friendly interface. Trading on Coinbase is available through web, Android, and iOS. 
The standout feature that makes Blockfi unique is the Blockfi interest account. Since the platform allows trading only a few coins, it allows opening up an interest-bearing account to save or invest. However, Blockfi interest rates vary from one coin to another. The Blockfi interest rates are listed in the table below:
6% interest rate of holding up to 2.5 BTC.
3% interest rate of holding more than 2.5 BTC.
5.25% interest rate for holding ETH.
5.5% interest rate for holding LINK.
5% interest rate for holding PAX Gold.
6.5% interest rate for holding LTC.
8.6% interest rate for holding Paxos Standard.
9.3% interest rate for holding USDT.
8.6% interest rate for holding USDC, GUSD, and BUSD.
Once you deposit any of these cryptocurrencies, you start accumulating monthly interest. The feature is available throughout the US except for New York.
Blockfi vs Coinbase – Cards
Both Blockfi and Coinbase have their own cards – the Blockfi Visa Credit Card and the Coinbase Card. The purpose of these cards is entirely different.
The Blockfi Visa Credit Card offers a 1.5% cashback reward in BTC on all spendings. In addition, you earn 2% once spending more than $50,000 in a year. You can also borrow up to 50% of your portfolio worth. This further cements the fact that Blockfi is a lending and interest-bearing platform.
The Coinbase Card doesn't allow you to borrow any money, but you can still earn 4% in crypto rewards whenever you make a purchase. In addition, the Coinbase card can be used in any establishment that accepts Visa.
Blockfi vs Coinbase – Final Verdict
Our Blockfi vs Coinbase review found that both platforms have unique strengths. With that said, we cannot call Blockfi a worthy Coinbase competitor as it lacks many coins investors are interested in. 
However, Blockfi is big on stable coins and earning compound interest on deposits. That has always been and always will be the main goal of the platform. Blockfi interest rates are some of the best in the industry. With much bigger interest rates on stable coins, you can use the platform as a way to invest and save.
In crypto terms, Blockfi is best for HODLING. The crypto lending aspect provides an additional incentive to sign up.
As for Coinbase, the platform is the best place to buy crypto on the US market. You can trade, buy, and sell cryptocurrencies, as well as stake and earn rewards. 
Our Blockfi vs Coinbase final verdict might surprise some of you. While Coinbase is more popular and supports more coins, you should use each platform according to your needs.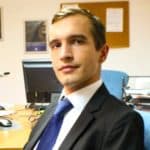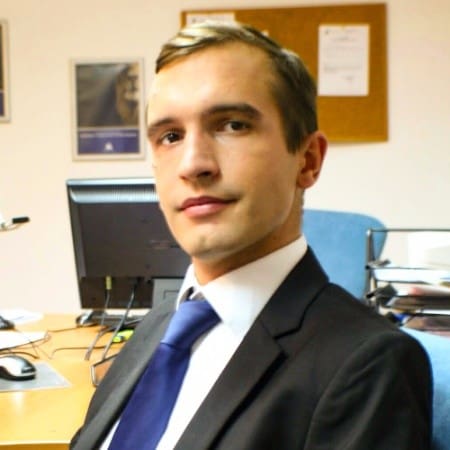 Partner at Vega Capital Management - a private funds management company.
An experienced portfolio manager with 10+ years of proven and reputable track record in investment management and financial analysis. Currently, a partner at one of the fastest-growing private fund management companies in southeast Europe, Kiril has been tending to a loyal international base of client-investors and partners. When he is not crunching numbers and increasing his client's wealth, he reminisces about his Michelin-star restaurant cheffing years and fondness of the culinary arts.