Crypto traders regularly ask which crypto exchange is best for their needs. Luckily for you, the two best in the United States are Gemini and Coinbase. As such, the Gemini vs Coinbase debate has been going on for quite some time. We've excluded Binance because the exchange is, unfortunately, banned in the United States.
So for all eager traders looking on settling on either Gemini or Coinbase, this is the guide for you. We will rate both exchanges on several parameters such as fees, available cryptocurrencies, security, wallets, and we'll throw in general statistics. So with all that out of the way, let's start our Gemini vs Coinbase guide.
Gemini Vs Coinbase: Fees
Fees are an important topic of discussion in the cryptocurrencies community. And for the best crypto exchange debate, we have to talk about the fees on both platforms. Both Gemini and Coinbase have a free and premium version of their platform. Users that sign up to the premium versions – ActiveTrader for Gemini and Coinbase Pro for Coinbase – enjoy smaller fees. It's important to note that the premium versions are targeted at active traders and day traders who deposit thousands of dollars.
But for now, we'll look at the fees of the free versions of both platforms.
Both platforms charge $0.99 on deposits up to $10.
For deposits between $10 and $25, both platforms charge $1.49.
For deposits between $25 and $50, both platforms charge $1.99.
Gemini charges $2.99 for deposits between $50 and $200. Coinbase charges the same amount to deposits up to $205.
Coinbase charges $10 per wire transfer and $25 for wire withdrawal, while Gemini makes this feature free of charge.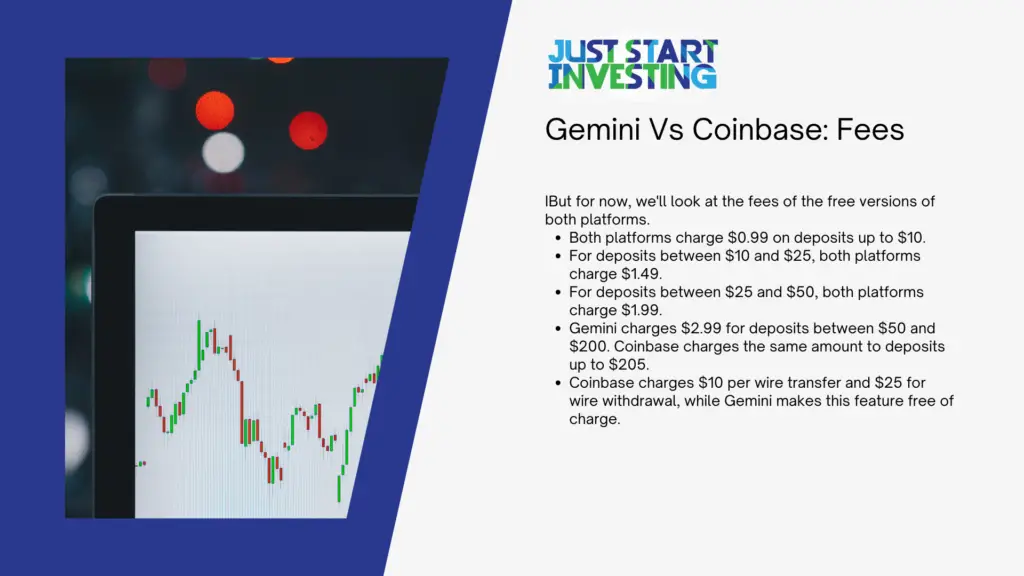 It's also important to note that there might be additional charges depending on the payment method you're using. Because of that, you should do your due diligence before signing up. The fees we laid out are all in regards to deposits up to $200 and $205. For larger transactions excluding $50,000, Gemini's ActiveTrader proves to be cheaper than Coinbase Pro.
Gemini will charge you $14.90 per $1,000 Bitcoin purchase, while the fees go down to $3.50 if you go with Active Trader. For Coinbase, the fee is the same. However, you pay a $5 fee for a $1,000 Bitcoin purchase with Coinbase Pro.
The fees parameter for the Gemini vs Coinbase debate shows us that Gemini is the winner. But this is only one parameter out of a few.
Gemini vs Coinbase: Statistics
We can look at a few statistics to help give you an overview of which crypto exchange is best when it comes to Gemini or Coinbase.
2021 registered users: Coinbase 56 million, Gemini 13.6 million.
2021 revenue statistics: Coinbase $4.03 billion, Gemini unknown.
Profits for 2021: Coinbase $2.06 billion, Gemini unknown.
2021 monthly active users: Coinbase 8.8 million, Gemini unknown.
It's important to note that Gemini has not shared statistics on a number of these statistics. In terms of user statistics, it's probably wise to take them with a pinch of salt. User statistics are notoriously unreliable and outdated the following month. But all estimates point to the fact that Coinbase is bigger than Gemini in terms of registered and active users. So for this parameter of the Gemini vs Coinbase debate, we give the nod to Coinbase.
Gemini vs Coinbase: Available Cryptos
When you're looking for a cryptocurrency exchange, what is the thing you're looking for the most? Is it the fees, general statistics, or the cryptocurrencies the platform trades? If your answer is the last, you should pay attention to the following parameter.
Most traders sign up to the platforms that trade the currencies they are interested in. As such, it's best to go on Coinmarketcap and see if the currency you're interested in is traded on the platform you plan on registering. When it comes to the number of available cryptos on Gemini and Coinbase, you'll see a clear difference.
The best crypto exchanges have hundreds of cryptocurrencies. Unfortunately, Gemini only trades in 52 cryptos. Coinbase, on the other hand, has 131. It's important to note that new cryptocurrencies get added all the time. But Coinbase has a larger selection of cryptos for you to trade. While Gemini has the most popular cryptos, Coinbase has relatively unknown cryptocurrencies such as NFTs and play-to-earn game tokens. As such, Coinbase is the crypto exchange that is yet again the winner in this parameter.
Gemini vs Coinbase: Security
We wouldn't be talking about Gemini vs Coinbase if either had poor security. When looking for the very best crypto exchanges to trade, security should be a top research priority. We've done our due diligence and know that both crypto exchanges are secure.
Both platforms use several advanced security features that protect the user from wallet theft. These security features are top-of-the-line and the best in the industry. But most importantly, neither Gemini nor Coinbase has ever been hacked. Here are the security measures and features both platforms have.
2FA: 2-factor authenticator is a feature that requires using two separate methods of authentication to log in. The first is your password, while the second is a code you get by Google Authenticator or via SMS. Both platforms have this feature. But the difference is that Gemini makes 2FA a requirement while Coinbase doesn't.
Approved Withdrawal List: This is a feature that allows you to create a list of withdrawal addresses. You can only withdraw to the addresses on your approved list.
Cold Storage: Cold storage is a feature that stores your cryptocurrencies offline. This means your crypto isn't on their site but stored offline for greater protection. You can withdraw at any time and both platforms automate the process of removing the cryptos from cold storage.
Both platforms offer insurance on crypto assets.
For this parameter, we cannot crown a winner as both platforms employ security features and measures that protect the users. These features are precisely why Gemini and Coinbase are top crypto exchanges.
Gemini vs Coinbase: Wallet
Both Gemini and Coinbase have hot and cold wallets. We've already explained that cold wallets are stored offline. Gemini's hot wallet and Coinbase's hot wallet are free for users. Gemini's cold wallet, Gemini Custody, charges an annual fee of 0.4% and $125 per withdrawal. The Coinbase cold wallet is free and anyone can download it. Because of this, the winner of this parameter in the Gemini vs Coinbase debate is Coinbase.
Conclusion
The Gemini vs Coinbase debate is a spicy one. Both exchanges are top crypto exchanges used by millions of traders. Based on the parameters we examined, we have to make Coinbase a close winner. While there is very little separating both, that doesn't mean Coinbase is the crypto exchange for you. To determine which crypto exchange is best for you, you should do your due diligence and determine what works best for you.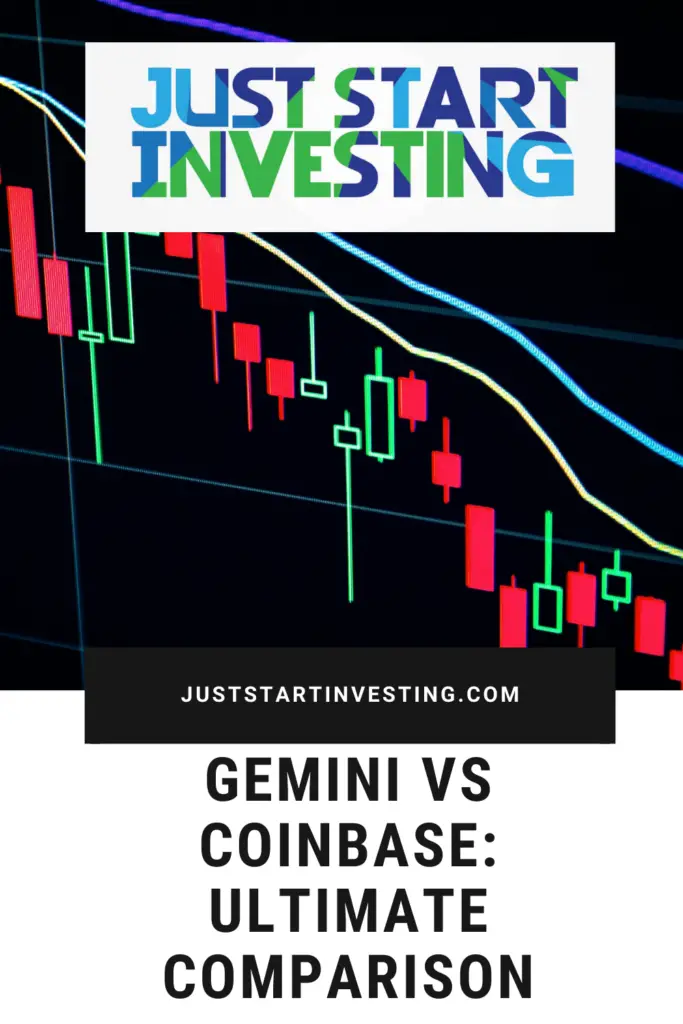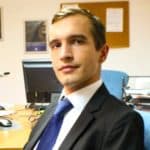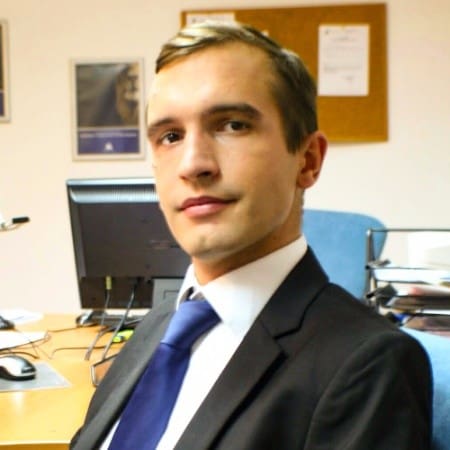 Partner at Vega Capital Management - a private funds management company.
An experienced portfolio manager with 10+ years of proven and reputable track record in investment management and financial analysis. Currently, a partner at one of the fastest-growing private fund management companies in southeast Europe, Kiril has been tending to a loyal international base of client-investors and partners. When he is not crunching numbers and increasing his client's wealth, he reminisces about his Michelin-star restaurant cheffing years and fondness of the culinary arts.