Cryptocurrencies are currently the hottest investment trend right now. The popularity of crypto has skyrocketed over the past few years. And partly the reason why that is are NFTs and play to earn games. The best play to earn NFT games have hundreds of thousands of active players. The concept of play to earn has been making the news in crypto circles and amongst video game enthusiasts.
The whole point of this concept is that gamers can make cryptocurrencies while playing these games. As such, a new trend of play to earn crypto games has emerged. According to coinmarketcap, there are thousands of play to earn NFT games. What's more interesting is that some of the tokens for these games are ranked as high as 28 on the global cryptocurrency ranking list. Tokens like MANA and AXS are native to play to earn games. Some of these tokens are worth hundreds of dollars apiece. 
If you're not familiar with the play to earn concept, we have a guide here that explains it. But with all that said, here are the best play to earn NFT games that you should get stuck into.
Best Play To Earn NFT Games
An NFT game rewards players in tokens. The tokens are the in-game currency of each game. Players can buy NFTs, sell NFTs, and trade NFTs with other players. From an investment point of view, the goal is to collect a rare NFT to sell on a marketplace. Some NFTs are selling for a lot of money. In one particular game, an NFT was sold for $1 million.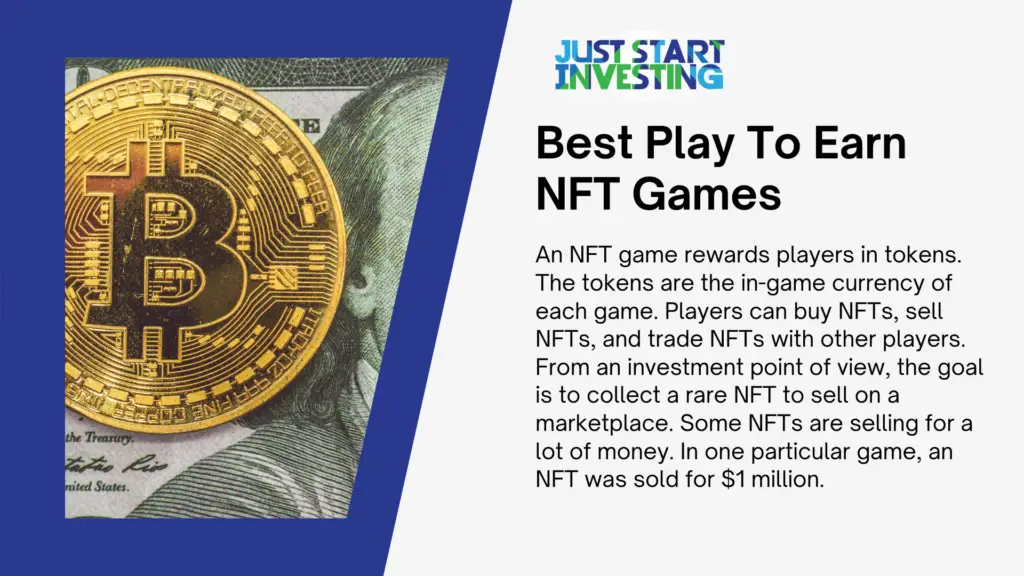 So, here is our list of the best play to earn NFT games.
Plant Vs Undead
Plant Vs Undead looks very similar to a popular title that we all know and love – Plans vs Zombies. The gist of the game is to protect the mother tree from hordes of zombies and undead. You do that by harvesting plants and building an army. While the concept of the game dives a bit deeper, and there is actual lore in the game, the goal is to defend the mother tree successfully. When you do that, you get rewards. 
The rewards come in Light Energy (LE) that you can use to upgrade your plants. You can also trade LE for PVU. PVU is the game's native token, and you can use it to craft tools, upgrade your land, and of course, buy NFTs. With daily tasks and lots of ways to play the game, growing the best plants requires a significant amount of your time.
But if you do have the most overpowered plant in your army, you can sell it on the NFT marketplace for PVU tokens. The price of PVU sits at $0.19, and the token trades on Gate.io, Pancakeswap, LBank, and a few other crypto platforms.
Chainmonsters
Chainmonsters is an MMORP play to earn NFT game where players can earn crypto in a few ways. Apart from going down the traditional route of selling their NFTs, Chainmonster trainers can also make money by investing in the game's Premium Currency. It's important to mention that there is no native token in Chainmonsters. Everything revolves around earning NFTs and selling them through a third-party marketplace. 
However, the game has a Season Pass that you can buy and get 25 NFTs as a reward. Players also get an additional set of rewards such as resources. It's also worth pointing out that the monsters in the game aren't necessarily all NFTs. The developers allow for some monsters to be minted on the Flow Blockchain. You do that by collecting mint tokens. These tokens have no functionality yet, but they will once the game hits release. 
Chainmonsters is currently in Beta testing, but the first pieces of content will drop very soon. Even so, the game is very popular. You can see on their website that all bundles are sold out. You can also buy the game on Steam.
Mirandus
Mirandus is a Gala Games play to earn NFT game part of the Gala ecosystem. This game recently had an NFT sale where players could buy NFTs. Mirandus is an MMORPG where players can farm resources, avatars, upgrade land, buy land, etc. It acts as its own sandbox game where the player has all the freedom in the world to do whatever they like. 
The game's native currency is Materium. Materium can be obtained in numerous ways. You can farm creeps, explore, and do all kinds of things to acquire the resource. With a flourishing marketplace and enthusiasm around the title, Mirandus might just be one of the best play to earn games out there.
World Of Sipheria
One of the most ambitious play to earn games and by far a contender for this list's best play to earn NFT game, World Of Sipheria hopes to be a big open-world game where players can do a myriad of things. The thing that lures people most is the fact that this will be a PC-platform game with its own economy. Players can interact with other players, battle against one another, and of course, farm NFTs. As such, it has to be a play to earn NFT game to keep on your radar. 
What makes this project so ambitious is the fact that World Of Sipheria recently raised $6.8 million from several angel investors. The money will be used to build the game, but Sipher games say that the project is so much more ambitious. Sipher games hope to go through a second round of investing to reach the desired funding goal.
While not currently out, the game hopes to be an MMORPG title that rivals World Of Warcraft. The play to earn aspect of the game is what makes it so different from traditional MMORPG titles like WoW. But the developers say that World Of Sipheria will be much more than a play to earn crypto game. They call it a 'play-for-fun' game with a functional NFT marketplace where players can earn rewards for their time invested. 
Mobox: MoMoVerse
The MoMoVerse is an exciting place for crypto enthusiasts. Their latest game, Mobox, launched just a few weeks ago on December 6th. The MoMoVerse makes it possible to use all in-game assets from Mobox to other MoMoVerse titles. While the game is still in alpha, the developers have put out a roadmap of what the MoMoVerse hopes to be. As soon as the NFT marketplace hits, players can sell their unique avatars for MBOX. 
MBOX is the currency of the MoMoVerse and it can be used for a myriad of things.
But purchasing items to cosmetics and even buying land, Mobox is a highly anticipated title that will transform the way games are played. But what sort of game will Mobox be? Developers call it a sandbox game where players can interact with other players and the environment. As such, it is one of the best play to earn NFT games that will have a fully-functional NFT marketplace. 
Axie Infantry
We have to round up this list with Axie Infantry. This play to earn crypto game is quite possibly the best one out there. It has received tons of praise and is universally accepted as the best play to earn NFT game on the blockchain. 
We don't have to talk too much about Axie, as chances are you probably know what this game is. If you've been following the crypto space, then you also know about last year's $1million NFT sale. But if you don't, the story goes that some player sold his Axie for 300 Ethereum. It's even more interesting to know that the Axie was sold very fast. 
Finishing Thoughts
That concludes our list of the best play to earn NFT games on the blockchain. All of these games have a fully-functional NFT marketplace where gamers can earn rewards and sell those rewards for tokens or other currencies.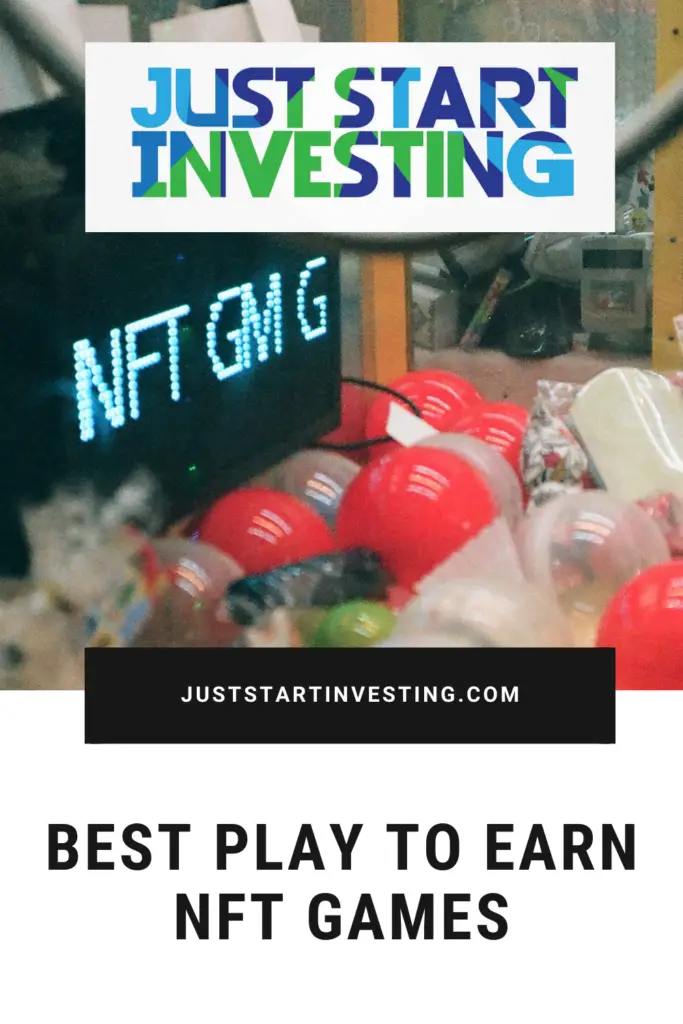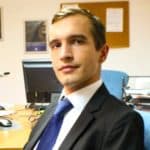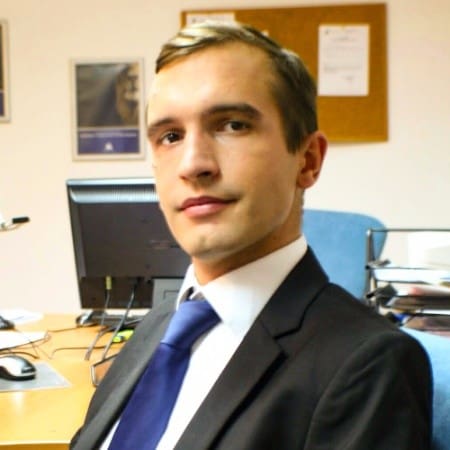 Partner at Vega Capital Management - a private funds management company.
An experienced portfolio manager with 10+ years of proven and reputable track record in investment management and financial analysis. Currently, a partner at one of the fastest-growing private fund management companies in southeast Europe, Kiril has been tending to a loyal international base of client-investors and partners. When he is not crunching numbers and increasing his client's wealth, he reminisces about his Michelin-star restaurant cheffing years and fondness of the culinary arts.