Cryptocurrencies are experiencing a huge boom. As the industry grows, so does the technology that enables token utilization. One way the industry grows is by introducing play to earn tokens. These games reward players with tokens that they can exchange for NFTs, other currencies, and cryptocurrencies. As such, the gaming industry evolves through the blockchain. 
It's safe to say that the pandemic has affected the gaming industry as a whole. But even more so, it's had a positive effect on cryptocurrencies. According to Triple-A, the global rate of crypto ownership grows at 3.9%. More people are getting into crypto, with India having more than 100 million crypto investors. The USA is the second-largest market, with only 27 million investors. One way new projects can help stimulate hype and growth is by introducing play to earn tokens. As mentioned previously, players can obtain these tokens by playing play to earn games.
These games help shape the way we perceive the gaming industry, with many games offering the chance for players to make money. But to do that, you have to invest time and, in some cases, money to play. If you're new to play to earn and don't know how it works, we have a beginner's guide that you can catch up on right here.
But to give you the short version, play to earn tokens help players advance their NFTs, which subsequently allows players to sell for cryptocurrencies. The hype around these games is huge, with many games having hundreds of thousands of players. 
That makes these tokens extremely valuable. While you might know some of them, here is a list of the best ones to watch out for in 2022.
Best Play To Earn Tokens
Play to earn tokens are utilized by play to earn crypto games and act as an in-game payment. Many of these tokens are tied to a particular gaming ecosystem, and many have their own utilization. As such, the tokens on our list are some of the most valuable ones to watch out for come 2022. Let's begin the list.
Sand
Sand is the token of the Sandbox gaming ecosystem that launched in 2020. Although the ecosystem has been in development for quite some time, the Sand token was created to act as a payment method for the ecosystem. Plenty of games utilize the Sand token as their main currency. Some of the most popular play to earn NFT games that utilize Sand include My Crypto Heroes, Old Skull, Crypto Kitties, and many more.
In the Sandbox ecosystem, Sand acts as a payment method to purchase anything from virtual property to clothing. This makes the token highly desirable and attractive to gamers. But the Sand token has a particular utilization that makes it even more attractive. This utilization is the ability to vote on decisions made in the Sandbox ecosystem and platform management. Since the Sandbox ecosystem is in the metaverse, Sand tokens add real value for investors. 
The price of a single Sand token is $5.14. You can purchase Sand tokens on Binance, KuCoin, Huoni, Gate.io, Bithumb, Uniswap, and many more platforms.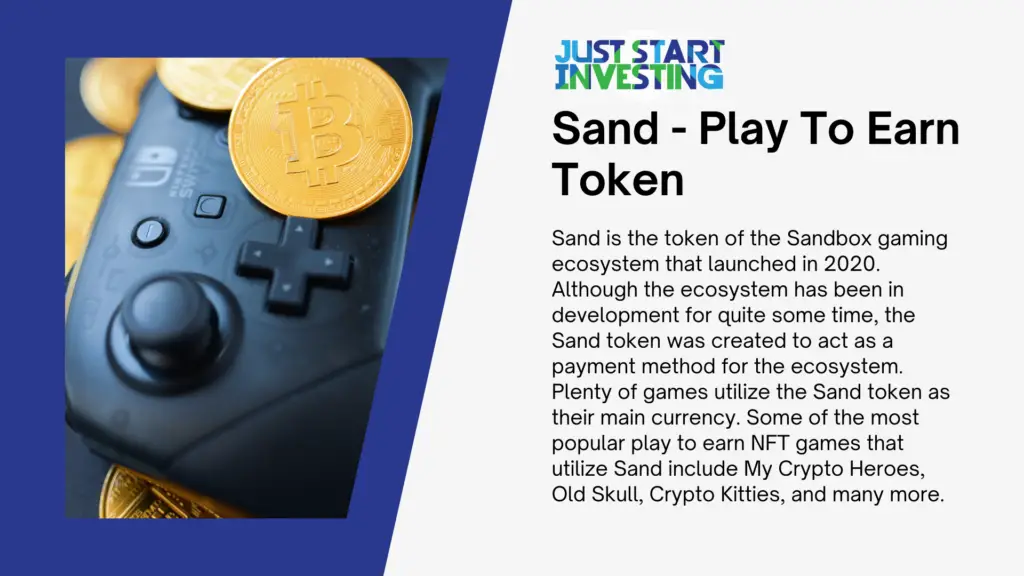 True Flip Token
True Flip Token is the native token of the True Group. The company has its own gaming ecosystem and hopes to utilize the token similar to the Sandbox ecosystem. While it will be some time until that happens, news is circulating that the True Flip Token will have similar use to the Sand token. That means holders can vote on updates, management, and everything else related to the ecosystem.
Once the True Flip Token sees greater utilization in the crypto gaming sphere, the price is expected to skyrocket. At the same time, GameFi companies are already utilizing the token as an in-game payment for NFT purchases and sales. So in short, there is real utilization of this play to earn token.
AXS
AXS is the native currency of the play to earn game Axie Infantry. The game is one of the most popular play to earn crypto games in the space. With two hundred thousand active players, Axie Infantry holds the record for the biggest game NFT sale ever. The transaction occurred last year, with a player selling an NFT for $1 million! Axie Infantry has a big influence on the GameFi industry, and the AXS play to earn tokens is the center of the game's flourishing economy. 
You can use AXS tokens to purchase Axies (the game's playable characters), trade, sell, and more. Overall, the AXS token is one of the most active play to earn tokens out there. In August alone, commissions made on AXS tokens exceeded $320 million. That's nearly three and a half times more than Ethereum in the same month. AXE is ranked number 30 on coinmarketcap and two on the play to earn tokens chart. With a price of $97.32 per token, you can buy AXS tokens on Binance, Huobi, Coinbase, FTX, KuCoin, Kraken, Gate.io, and many other crypto platforms.
MANA
Mana is one of the very first play to earn tokens in the space. The token is native to the Decentraland universe and acts as a payment method for purchasing NFTs. These NFT can be heroes in play to earn games, land, properties, goods, and services. Overall, Mana is one of the hottest play to earn tokens. 
But what's more interesting is that Mana is also a token of the metaverse. This means you can pay for things using Mana. As an example, it costs 5000 Mana to pay for private lessons in the metaverse, while a simple avatar can cost anywhere between 50 and 3000 Mana. With real utilization and being a leader in the GameFi sphere, Mana is destined for greatness. Not only that, but Mana is also a cryptocurrency that plenty of investors keep on their radar. While the price of Mana is only $3.28 per token, that doesn't stop it from being one of the hottest play to earn tokens to watch out for in 2022.
Gala
The Gala ecosystem is an attractive proposition to players who want ownership over their in-game assets (NFTs). What the company hopes to do is introduce to gamers a concept where your in-game assets won't be taken from you with a simple click of a button. As such, Gala tokens help players govern games in the Gala ecosystem. Developers can implement Gala tokens and add real value to their games. 
Games that run on the Gala ecosystem all utilize the token and are part of a big family that all want the same thing – giving players control over their games. The Gala native token is one of the most exciting play to earn tokens with real utility. At the current time of writing, Town Star is the ecosystem's most popular play to earn games. Along with an NFT marketplace – VOX, the ecosystem hopes to introduce many more games. In Town Star, you can trade Gala tokens for characters, tools, and similar NFTs. With plans to increase the collection of games on the Gala Games ecosystem, players will have a real say in which games get funding. 
The Gala ecosystem is rapidly growing, with more than 16,000 player-run nodes powering the ecosystem. With the recent news of a partnership between Gala Games and the popular blockchain browser Brave, players can use Gala tokens to 
Finishing Thoughts
That concludes our list of the best play to earn tokens with real utilization. Although the official list of play to earn tokens is vast, these are the ones we think you should keep an eye out for in 2022. As the GameFi field keeps growing, players can use these tokens to make money by doing the things they love – spending hours playing games. With reports of the GameFi sector expecting a growth of up to $200 billion, it might be worth investing your money in some of these play to earn tokens.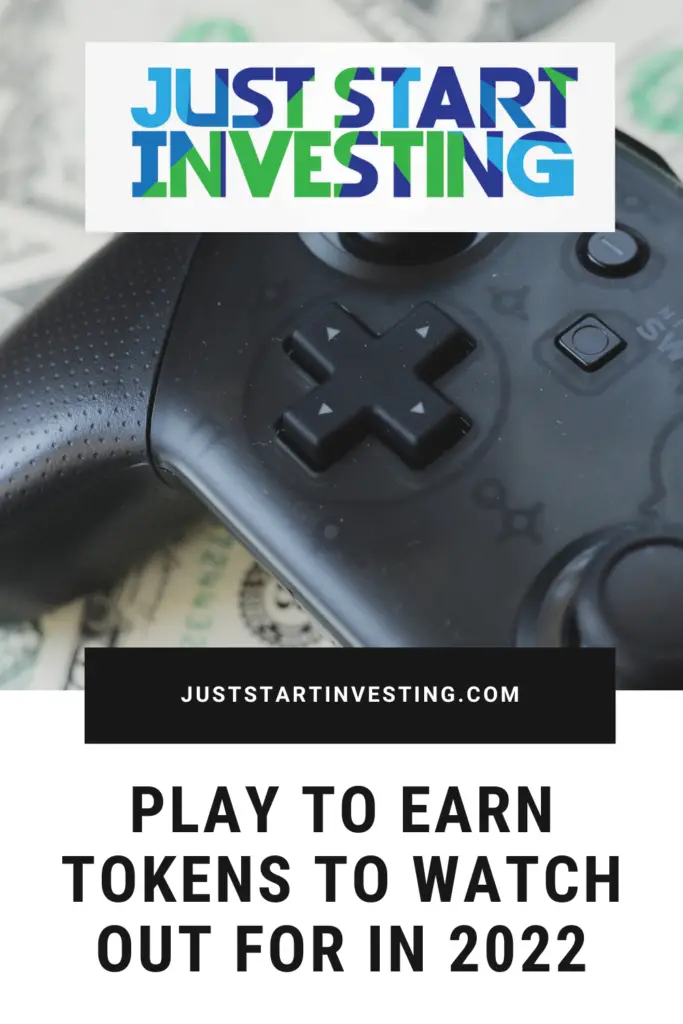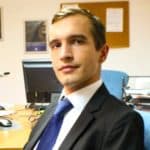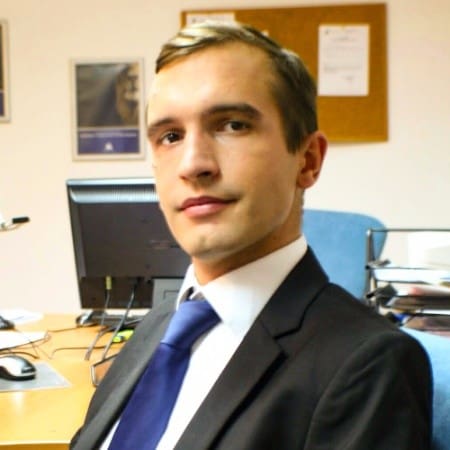 Partner at Vega Capital Management - a private funds management company.
An experienced portfolio manager with 10+ years of proven and reputable track record in investment management and financial analysis. Currently, a partner at one of the fastest-growing private fund management companies in southeast Europe, Kiril has been tending to a loyal international base of client-investors and partners. When he is not crunching numbers and increasing his client's wealth, he reminisces about his Michelin-star restaurant cheffing years and fondness of the culinary arts.