If you are like most Americans you probably have a car, or even two, sitting in your garage at home. And, not surprisingly, the cost of maintenance on your car(s) is likely not cheap either.
There has been plenty written about the rapidly rising costs of cars and the maintenance associated with them. Not to mention the rapidly rising (and lengthening!) loans buyers are taking on to purchase their vehicles. Both with a negative impact to consumers.
While I may not be able to convince everyone to buy a used, cost-efficient car and take public transit whenever possible. I can help you reduce the price of car ownership and lower your maintenance costs to help you save more money. Even if you do buy a brand new, luxury vehicle!
These 9 money-saving tips will help you drive more efficiently, minimize your cost at the gas pump, and reduce the dent that a car makes in your budget each month through it's cost of maintenance. Here's how to save some major cash on your car over the long term.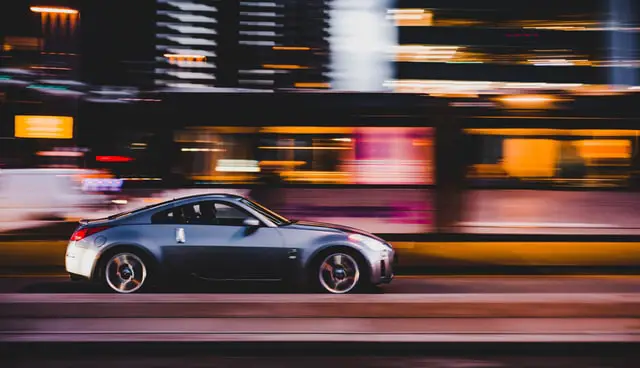 9 Tips to Reduce Your Monthly Cost of Car Maintenance
1. Make Smart Buying Decisions
Our house is on a large, wooded lot and I do a lot of the maintenance on the property. I often find myself thinking that a lot of this work would be easier if I just had a truck to pick up supplies at the home stores or make runs to the dump.
The reality though is that for every one time I would need a truck for work around the house I would be driving it dozens of times back and forth to work. The added fuel costs over my current car would probably be $5/day!
Assuming that I'm driving to work 20 times/month, and that adds up to a cost of $100/month or $1,200/year. Alternatively, I can go out and rent a truck 20 times from a local equipment rental store for that same cost.
The same goes for super-sized SUVs. They are great when you need them but the reality is most of us don't use them to their full capability more than a couple of times per year! In most cases, they are just a big, unjustified cost.
2. Drive Smarter
Once you're behind the wheel, take a smarter approach to how you are driving. Driving smarter can take many forms, but overall will reduce your cost of maintenance over time.
One example of smart driving is to limit quick accelerations and slowdowns. They can be a real drag on your fuel economy as well as lead to increased wear and tear on your tires and brakes. Likely, leading to more maintenance required on your car.
This type of aggressive driving can also lead to a lower fuel efficiency of 10% – 40%! That's a cost you'll want to avoid as well.
Another great way to drive smarter is to keep your speed in check. On average, for every 5 miles per hour (mph) you drive over 50mph it costs you an extra $.19/gal in gas!
3. Shop Around for Car Insurance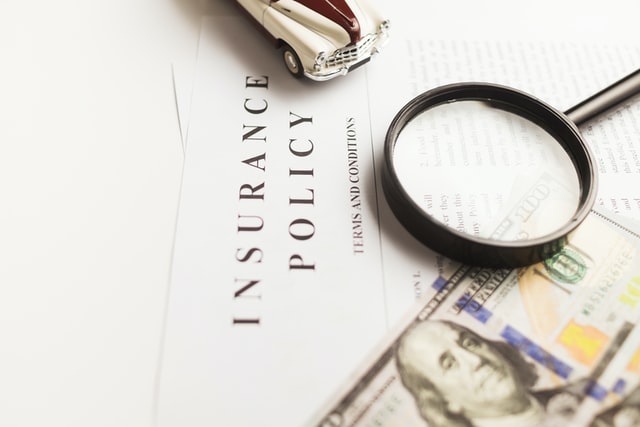 If you haven't compared auto insurance quotes in the past year now would be a great time to get a new estimate. It's super important to add this routine to your schedule – checking and searching for better prices at least once a year.
Luckily, sites like Gabi are a great way to quickly get quotes from a number of different insurance companies for your vehicle(s). They do all the comparison shopping for you, for free! That's right, they don't charge any fees to the consumer for this service.
Check out Gabi and to minimize your car insurance costs by finding the absolute best quote for you.
You can also reduce your car insurance expenses by raising your deductible or adjusting your coverage. Since I drive an old, high mileage car I keep the coverage to a minimum as the market value of the car is probably only around $2,000 – $3,000 at this point.
4. Monitor Your Tire Pressure
This is especially relevant right now as the seasons are changing and the weather is getting colder. Make a note to check your tire pressure on a monthly basis.
Under-inflated tires lead to lower fuel economy and excessive wear on the tires themselves. Which, in turn, can quickly increase the cost of maintenance on your car.
Find out what the correct tire pressure should be by checking the inside of your driver's side door. You can easily check the pressure of each tire using a handheld gauge that most gas stations sell for a couple of dollars.
Gas stations will also have an air station that is usually free. It can be used to bring your tires up to a proper level – which will reduce the maintenance required on your car over the long term.
5. Keep Your Car Longer
Despite what many "back in my day" folks will say, cars today are made far better and more reliable than in the past! Yes, they will require some maintenance, but they have the ability to stay on the road much longer and go the extra mile.
Per the Bureau of Transportation, the average age of cars on the road is now 11.6 years. 20 years ago that number was only 8.6 years and 50 years ago it was only 5 years!
So hold on to that car for a few more years and try to avoid the itch to upgrade as soon as the final payment on your current car is sent in. Ever year you keep your car after your final payment is due is just extra cost-savings for you!
Fun Fact: USA Today recently reported on how car manufacturers are being forced to rethink the materials used on the inside of cars. As the mechanical components have improved in their durability the same cannot be said for the interior finishes which are having trouble lasting the total length of time consumers are now keeping their cars.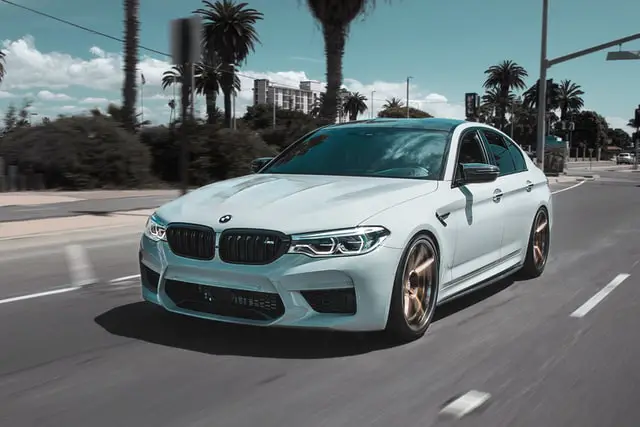 6. Learn to do Simple Car Maintenance (air filter, replace lights, etc)
There is nothing a car and automotive repair shop loves more than someone who rolls in and asks to get a brake light replaced. They know easy money just walked in the door and they can probably drop a whole list of "necessary maintenance" on them without getting asked any questions.
Luckily it doesn't have to be that way! If your brake light or headlight goes out just head down to a local auto parts store (instead of the vehicle repair shop) and let them know what you're looking for. They can look up your car model and find the exact bulb you'll need to make the car repair yourself.
Many even keep sets of tools and will lend you a hand so you can change the bulb right in their parking lot! Talk about quick and easy maintenance!
If you're at home a quick Google search can bring up the exact instructions needed to replace bulbs (or do any basic maintenance) on your car model. I have literally zero car knowledge but have replaced almost every light on my 16-year-old car over the last few years and most didn't take more than 5 minutes! This is a great way to reduce the costs of car ownership.
The same can be done with other simple repairs such as replacing the air filter or changing the oil. This can directly reduce the total cost of maintenance on your car by avoiding labor costs and doing the maintenance yourself!
7. Don't Buy Premium Gas
Unless your car specifically calls for the premium (and expensive) gas, stick with the regular octane. Otherwise, you will be paying an extra cost for every gallon and getting zero benefit in gas mileage or performance.
I've heard rumors that using this premium gas lowers your risk of needing repairs and maintenance in the future. But those are just rumors. And the higher cost of the premium gas is not a rumor – that cost is very real!
Another great way car owners can reduce costs at the pump is to use a cash back credit card. Some cards offer benefits of up to 3% cash back on all gas purchases.
If you're not using a cash-back credit card today you can check out a full list of the best cash back credit cards here. Not only can they reduce your cost at the pump, but also at the repair shop, grocery store, and literally everywhere else you spend money!
8. Avoid Tickets
Earlier we mentioned driving smarter and with care is one of the ways to lower maintenance costs. Smarter driving habits also reduce the chance of ending up with a high-cost speeding ticket!
Not only are tickets expensive but they can also result in higher insurance payments that can last for years. I don't know about you but there is nothing worse than not meeting a budget goal for the month because of a completely avoidable (and high-cost) expense.
Plus, speeding can sometimes lead to accidents. And accidents can lead to high-cost repair and maintenance bills from your body shop. Which we want to avoid!
9. Make Your Car Work for You
Yes, cars have many costs and expenses, but owning a car doesn't have to only be an expense!
A great way to put your car to work is to use it to run side hustles in your spare time. Signing up to drive for a ride sharing app like Uber or Lyft only takes a few minutes and you can pick and choose the times you want to work.
Other options include renting your car out on Turo. Turo is a peer to peer car rental company and is a great way to put a second or seldom driven car to use.
A great way to offset the costs of car ownership is to increase to revenue associated with it!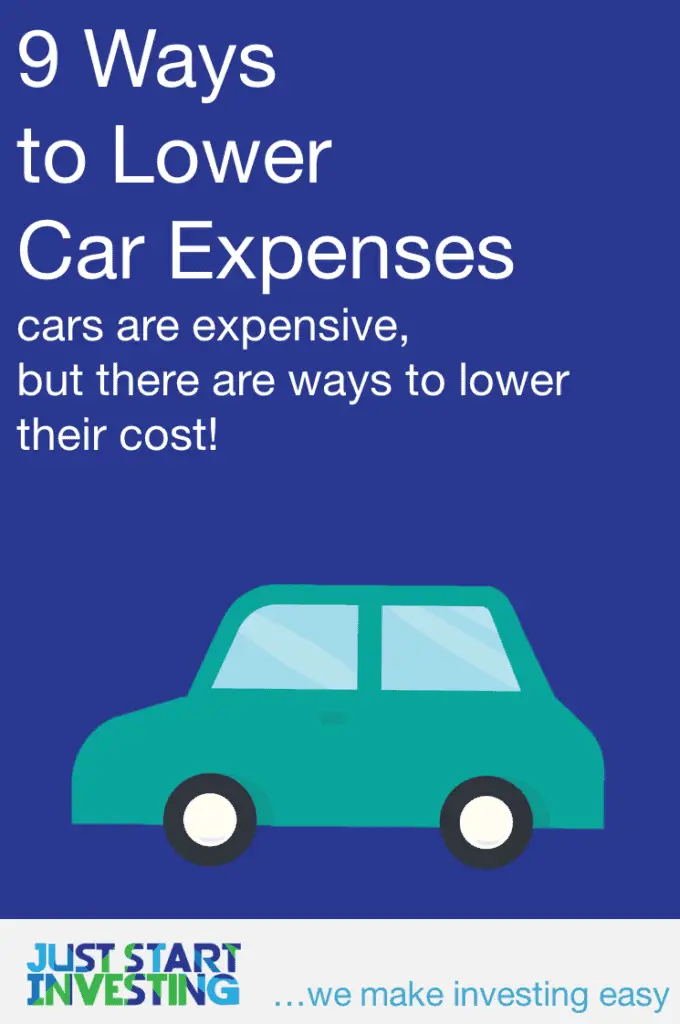 Final Thoughts on How to Lower Car Expenses and the Cost of Maintenance
Cars are a necessary evil for most people but that doesn't mean you have to let them burn a hole in your wallet.
Having a plan to make smarter buying, driving, and maintenance choices can help to save you hundreds of dollars every month and lower the cost of maintenance on your car overall!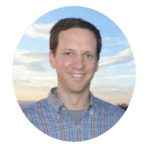 Derek from The Money Family
Derek is a mid-30s personal finance blogger who lives in the Pacific Northwest.  He loves hanging out with his wife and two young kids, blogging, hiking, and updating his financial independence date spreadsheet.  Derek created The Money Family as a way to share his knowledge about family-focused personal finance.