My definition of credit card rewards: they can be pretty awesome. When you use your cards to buy big-ticket items or for everyday purchases, you can rack up a hefty amount of reward points and tap into other perks as well.
Though, there's a right way and a wrong way to use credit card rewards. If you're not careful, it could end up costing you more in the end.
That got me thinking: Are credit card rewards good, or is there a downside?
There are plenty of people in this world who think credit cards are pure evil. Most of the time, it's people who got themselves into a heap of debt using credit cards who feel this way.
While it's true you could find yourself in hot water if you spend more than you should, there are so many benefits to earning rewards that you can't ignore credit cards completely. When used responsibly, credit card rewards can be a huge perk for you!
Just Start Investing Credit Card Calculator – use our free tool to find the best credit card for you!
Credit Card Rewards Definition
The definition of credit card rewards is any perk (monetary or non-monetary) that a credit card offers to consumers who use the card.
Primary Rewards: Typically, when most people think of credit card rewards, they think of the monetary kind. This is where you get a certain number or percentage of points, cash back, or miles when you make purchases on your card. For example, earning 1.5% cash back on every purchase.
Find and apply for the best cash back cards here.
Secondary Rewards: The second type of credit card rewards is broader. I classify them as non-monetary, although a lot of times they do have some monetary value. You're just not being paid to use your credit card like in the example above.
These types of secondary rewards can include things like free bags when traveling, no foreign transaction fees, a TSA pre-check credit, and free stays at a hotel, to name a few examples. Though, this is hardly an exhaustive list of smaller perks that credit cards offer!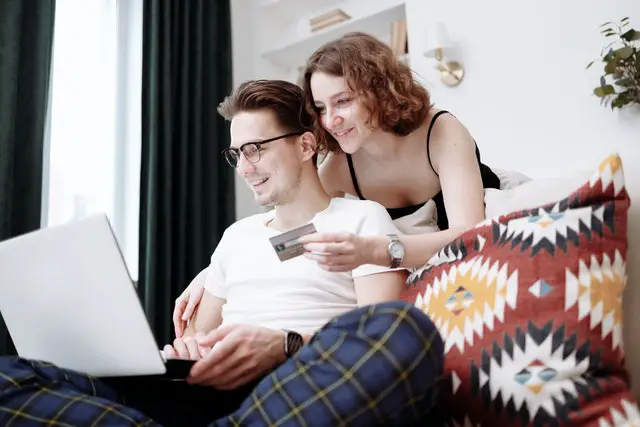 Top 7 Pros of Credit Card Rewards
The pros of credit card rewards are seemingly endless. To save both of us some time, I narrowed it down to the top 7 absolute biggest pros below!
1. Get Free Airfare and Hotel Stays
Free airfare and hotel stays are hands-down the best part of credit card rewards, in my opinion. If you stick with one of the best credit cards for travel rewards, you can't go wrong.
A good travel reward program will not only provide a lot of points, but will give you a variety of different options to redeem them on too.
Personally, I have a Chase card in my wallet that I use for making purchases across every spending category. Chase offers great rewards and I traded the points I earned for free airfare to Orlando for my family and countless free nights in hotels when we visit family out of town.
Find and apply for the best travel rewards cards here.
2. Earn Cash Back on Your Purchases
Whoever said there's no such thing as a free lunch never had a cash back rewards credit card! If earning free travel isn't your thing, some credit cards maximize your rewards by offering cash back on every purchase you make.
Most cards pay 1% to 2% cash back, but some offer 5% or more on individual purchases! Plus, most cash back cards do not have an annual fee.
For instance, earning 5% back on grocery purchases isn't uncommon. If you spend an average of $500 a month on food, you could earn $300 every year just for using credit card rewards when buying groceries.
Find and apply for the best cash back cards here.
3. Additional Perks
Free airfare and hotel stays are one thing, but credit card rewards offer so much more. Some travel cards let you earn three points per dollar every time you use a rideshare service, and getting 3x points on your purchases means your rewards will add up fast.
And what about earning free cash from your streaming subscription? Since 74% of households in America have a streaming service, you can cash in on credit card rewards by earning up to six percent cash back with some cards. Meaning more money in your pocket!
4. Purchase Protection
Building up rewards points is a breeze when you use your rewards card for purchases. What you might not know is that you can get purchase protection when you pay for items with your card.
With purchase protection, you get an extension of the manufacturer's warranty. Usually, this purchase protection is defined as item replacement if the item is stolen or damaged shortly after buying it.
Plus, if you find a lower price on something you just bought, your credit card company can sometimes refund you the difference.
5. Fraud Protection
If you think the same fraud protection you get with credit card purchases applies to purchases you make with your debit card, you'd be wrong. With more and more purchases happening online today, this can be a huge perk for consumers.
Some credit cards offer zero liability in the case of fraud. But you could lose all the money that's taken from your bank account if you don't notice the fraud within 60 days after your statement is sent to you, according to the Federal Trade Commission (FTC).
6. Sign-Up Bonuses
Taking advantage of sign-up bonuses is one of the quickest ways to build rewards points. If you look at Chase Sapphire benefits, your sign-up bonus of 60,000 points is worth up to $750 in travel redemptions (not to mention the great dining and travel perks included with Sapphire cards as well)!
Though, travel isn't the only option. Most credit card rewards are also redeemable for gift cards or cash back on your statement, which puts more money in your pocket.
These premium sign-up bonuses often make annual fee credit cards worth it.
Find and apply for the best cards with sign-up bonuses here.
7. Travel Protection
No matter how carefully you plan your vacation, flight delays, hurricanes, and illnesses are out of your control. Travel protection could reimburse you for the cost of your trip or help you find other travel arrangements if something unexpected happens.
If you use your card to book your travel, common protections include rental car insurance, travel insurance for airfare and other reservations, and emergency transportation if you have to get home in a hurry.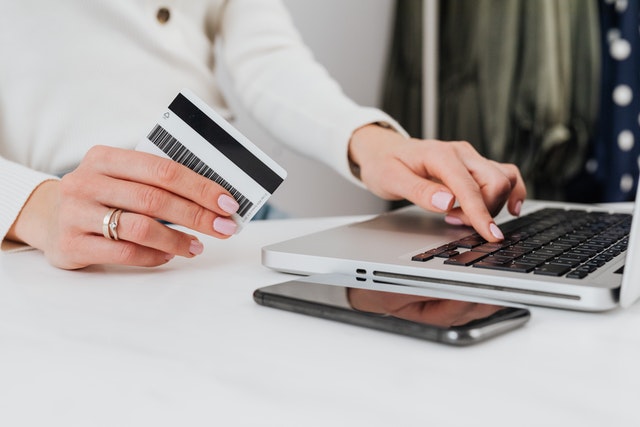 When to Avoid Credit Card Rewards
Credit card rewards by definition are great, but you can get into trouble if you don't use them responsibly. Here are a few situations when you might want to stay away from chasing credit card rewards.
Your Expenses Are Higher Than Your Income
If you're not making enough to cover your basic expenses, chasing credit card rewards isn't a good strategy for you.
Instead of focusing on earning rewards, you should consider finding ways to increase your income and starting a budget to help live within your means.
The last thing you want is to leave a balance on your credit card unpaid because the interest you will have to pay is astronomical!
You Buy More Than You Should
A credit card can make it easy to buy more than you should, and overspending can be a huge problem if you're not careful.
If you're tempted to borrow money for things you can't afford, you should avoid credit cards altogether, which includes missing out on those awesome rewards!
You Carry a Balance From Month to Month
As I just mentioned, if you're carrying a balance on your card from month to month, you're probably getting eaten alive by interest fees.
A study by U.S. News and World Report found the average interest can range from 16.68 percent to 23.7 percent. That means a balance of just $1,000 can cost you an extra $237 a year in fees, which is like throwing $237 in the trash.
You'd end up paying money to earn rewards, which just doesn't make sense.
That is why the #1 rule in credit cards is to pay your bill on time and in full everything month!
You Believe in "Retail Therapy"
Shopping can be therapeutic (according to some…), but too much retail therapy is cause for alarm. If you like to "shop until you drop", read carefully here…
Being addicted to spending or buying things to make yourself feel better can get you into financial trouble. You're much better off finding other ways to boost your mood, such as relaxing with a movie at home, having a game night, or picking up a good book.
Summary: Credit Card Rewards Definition
Credit card rewards let you earn points and miles for buying all of the things you'd usually buy anyway. Plus, you may get extra fraud and purchase protections on every purchase you make, among other secondary perks!
Though, chasing credit card rewards isn't a great strategy for everyone. If you're struggling to make ends meet or have an overspending problem, credit cards run the risk of contributing to an already bad situation.
You should never carry a balance or use rewards as an excuse to spend more than you otherwise would.
Once you get your financial house in order and can use credit cards responsibly, your rewards can take your travel budget further and put more cash in your pocket!
Find your next credit card and starting earning rewards:
Editorial Disclaimer: Opinions expressed here are the author's alone, not those of any bank, credit card issuer, airlines or hotel chain, and have not been reviewed, approved or otherwise endorsed by any of these entities.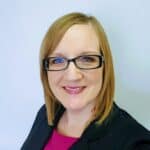 Amy Beardsley is a freelance writer for Club Thrifty, a website dedicated to helping people dream big, spend less, and travel more.