From all the trading strategies out there, cryptocurrency swing trading is one strategy that doesn't get the love it deserves. But just like any strategy, swing trading can indeed make you tons of money if you do it right. The word we like to highlight here is "right." You can follow any strategy but if you do it wrong, then you will ultimately lose money. Since the goal of trading is to make profits, you must stick around and read this guide thoroughly.
Swing trading works with hundreds of crypto assets and we will explain how to swing trade. So with all that said, let's get into it.
What Is Cryptocurrency Swing Trading?
As we mentioned in the beginning, cryptocurrency swing trading is a popular trading strategy. Although not as popular as day trading, swing trading is all about capturing the moment. What we mean by this is getting the best possible price on a crypto asset in a short to medium time frame. Cryptocurrency swing trading works best in popular markets. As such, popular crypto assets give you the best chance to make the most profits in a swing trade.
And even then, there are plenty of swing trading strategies to utilize to make the most when it comes to making a profitable swing trade. This type of strategy doesn't work when markets are consolidating. When there is tons of liquidity and price movement, there is an opportunity to take advantage of larger prices to make bigger profits.
So, let's summarize in short:
• Cryptocurrency swing trading is a trading strategy that dominates in active markets.
• It isn't as popular as day trading or trend trading.
• It doesn't work nearly as great in consolidating markets.
• If you do it right, cryptocurrency swing trading can make you tons of profits.
With all that out of the way, let's see how cryptocurrency swing trading works.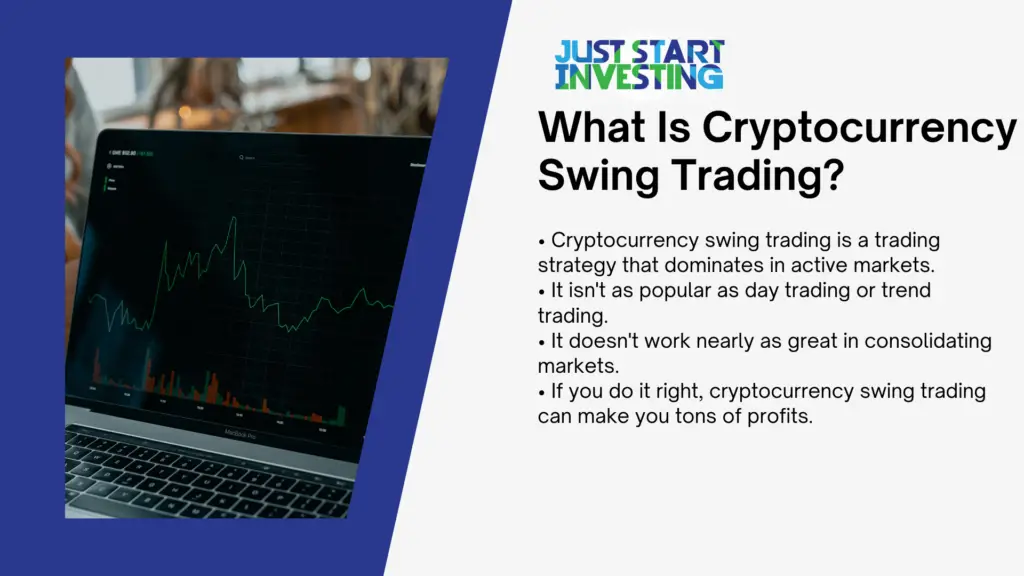 How Does Cryptocurrency Swing Trading Work?
To understand what a swing trade is, we need to know what you're supposed to be doing. Even better, we need to understand how swing trading takes advantage of active markets and how traders make money from it. Since swing trading is all about capturing price in a specific time period, it means traders usually hold their position longer than day traders.
Day trading, as the name implies, is all about making a profitable trade in one day. Cryptocurrency swing trading can last from a few days to several weeks – so long as the market is still active. In cryptocurrency swing trading, you're chasing the moment where a crypto asset is at its highest. As such, swing traders heavily rely on technical and fundamental data. In swing trading, it's all about reading what a crypto project is about to launch. As logic dictates, whenever a crypto project is making moves on its roadmap, this is the time when the price is expected to rise.
But even if swing traders rely on technical and fundamental data, that doesn't mean they utilize charts and other tools to identify trade setups. While common swing trading strategies include looking at short to medium price charts, it's even more common to look at one-hour, four-hour, and 12-hour charts to identify specific trade setups.
Despite all that, most swing traders look at daily charts. But that doesn't mean every trader does it. Everyone uses a different swing trading strategy and traders rely on what has worked for them in the past. We are not here to talk about trader logic, only to give you an example of what are the most common strategies swing trades use. Always go with what works best for you and not what others say.
Where Does Cryptocurrency Swing Trading Excel At?
There are a couple of reasons why some traders prefer swing trading as opposed to day trading or other strategies. Here are the reasons why:
• Since cryptocurrency swing trading operates on wider timeframes than day trading, the trader doesn't have to sit in front of a screen most of the day. Day traders are famous for spending hours of their day looking at charts, analytics, and fundamental analysis, while swing traders do not. Instead of investing hours each day, a swing trader only does it for a few hours each week. With all that said, that doesn't mean cryptocurrency swing trading strategies don't require sufficient research prior to investing in an asset.
• Crypto swing trading is also much less complex than day trading. The trader doesn't have to be as knowledgeable to identify profitable assets as a day trader. Not only that but most swing trade assets are analyzed using only technical data and daily charts.
• When looking to develop a passive income system in the crypto space, swing trading can be much more profitable than day trading. Even if both can generate massive profits, swing trading proves to generate more monthly income than day trading. Swing trading can be one of the best side hustle jobs that generate tons of profit.
• Swing trading can be done on most cryptocurrencies, bearing the market is active enough to engage in. This is a total contrast to other types of trading such as leverage trading.
• Markets are extremely open-minded to swing trading. Nearly every top cryptocurrency exchange makes it possible to swing trade. Even lesser-known markets also make swing trading a possibility.
Finishing Thoughts
Before you even engage in swing trading, it's important that you choose a reliable and trustworthy cryptocurrency exchange. For US traders, the two most reliable ones are Gemini and Coinbase. Both have top-of-the-line security measures and relatively low fees. In addition, both platforms hold a wide range of crypto assets ranked on Coinmarketcap top 100. What this gives traders is plenty of liquidity to engage in swing trading.
Cryptocurrency swing trading proves to be a profitable trading strategy that minimizes risk compared to day trading. Although traders hold their assets for much longer than day traders, the level of knowledge and analysis required to engage in swing trading is comprehensively lower than day trading.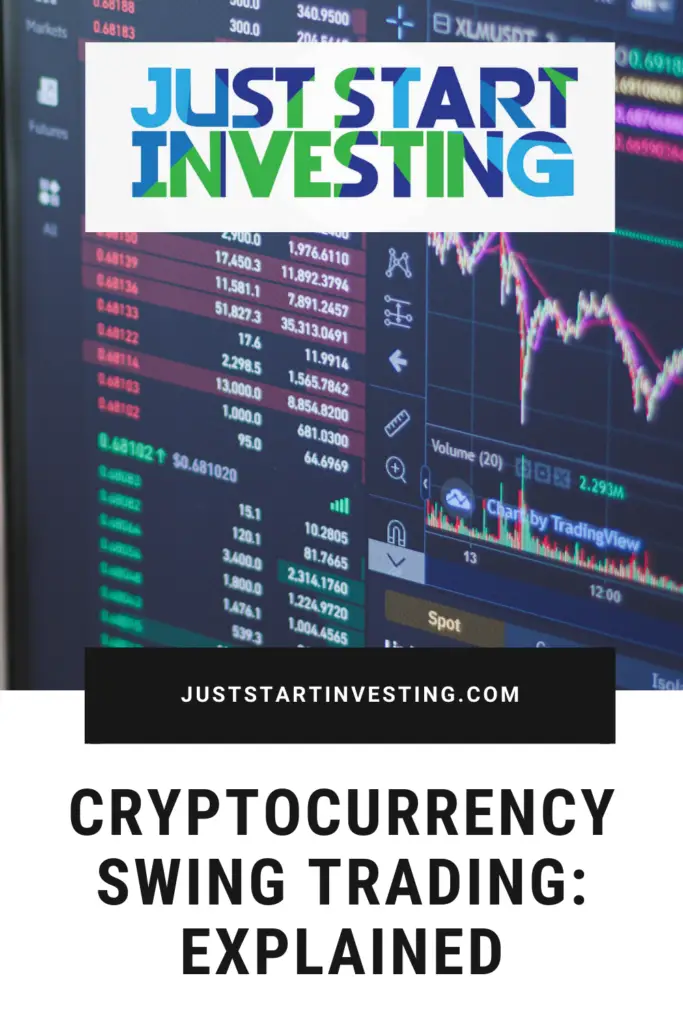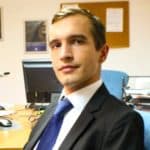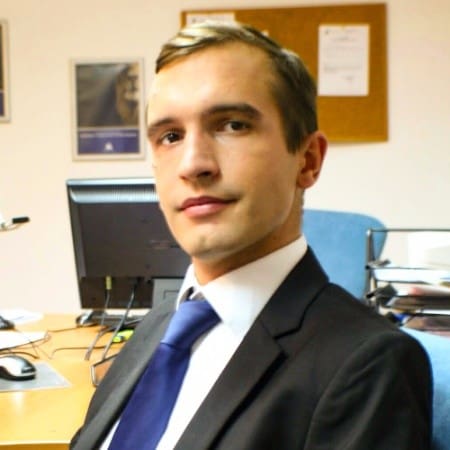 Partner at Vega Capital Management - a private funds management company.
An experienced portfolio manager with 10+ years of proven and reputable track record in investment management and financial analysis. Currently, a partner at one of the fastest-growing private fund management companies in southeast Europe, Kiril has been tending to a loyal international base of client-investors and partners. When he is not crunching numbers and increasing his client's wealth, he reminisces about his Michelin-star restaurant cheffing years and fondness of the culinary arts.