Running a business is tough, and it's even harder for startups and new businesses who are cash-constrained and don't have a full finance team at their backs. "You've got to spend money to make money," is the common saying, but it's difficult to spend money when you don't have a lot of it! You first need to get a steady cash flow, which the 5 financial tips for startups below will help you do.
These important financial tips can help if you're:
Trying to earn a steady cash flow for your business
Trying to figure out where you should put the majority of your startup funds
Or even just trying to keep your costs down
So whether you're a startup, new business owner, or small business owner, don't miss these easy and actionable finance tips below to help you find startup success: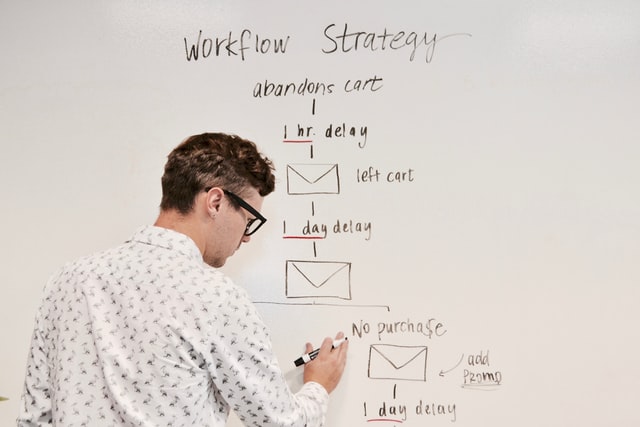 The 5 Best Financial Tips for Startups
1. Outsource Where You Can
Many startups want to run their departments in-house, but that's not always practical for small businesses because in-house departments mean in-house salaries.
And in-house salaries are… expensive.
Generally speaking, you should have high-level executives or Vice Presidents (VPs) that are able to oversee everything from marketing to business development. Though, you should consider outsourcing all the grunt-work to outside agencies. It's much less expensive than paying salaries and hourly wages in the office, and often the outside agencies specialize in this lower-level work you are seeking and therefore can output high-quality results for you.
As some thought starters, here are a few of the jobs you can consider outsourcing:
Public Relations (PR): As a startup company, you probably don't need a dedicated PR department. Find a PR advisor who will be there to assist you only when you truly need assistance.
Human Resources (HR): Startup companies typically don't have very many employees, which renders in-house HR a wasteful expense on your business budget. Use an HR service to handle payroll, and perhaps hire an HR advisor to handle any trivial matters among your staff to keep expenses low.
Marketing: Let a marketing agency handle everything from SEO to website building, to graphic design. These are important tasks, but often expensive to bring in-house.
2. Focus on Customer Acquisition
One of the hardest things for a startup company to figure out is how to allocate its money (and keep track of it). When you create a budget for your startup, it's important that you put a significant amount of money towards customer acquisition.
When your business opens its doors, you'll basically have no customers – and that means that you have no cash flow. Obviously, in turn, your business will be bleeding cash until you can generate some income.
The only way to keep your doors open is to earn revenue and build some early growth. To earn an income you need to earn customers!
Three important tactics within customer acquisition include:
Invest most of your money in ensuring that the product or service you're selling is as good as possible so your customers are satisfied and will spread the word about you
Try and attract local customers before you launch larger marketing campaigns because it's cheaper and easier to get the word out locally
Focus on online marketing tactics in your early days because online marketing can reach a wide array of people for pretty low costs, creating a sustainable business early
3. Don't Forget About Accounting
A lot of startup companies focus on establishing strong bookkeeping procedures, which isn't at all a bad thing. Though, accounting is arguably as important as bookkeeping, if not more important!
Contrary to popular belief, there is a difference between bookkeeping and accounting. Bookkeeping involves keeping track of the hard data of all your transactions. Accounting is analyzing the data to help you make more informed financial decisions and achieve your financial goals.
A good accountant is what you really need to be a successful startup at the end of the day. One of the best ways to cut costs at your startup. This is also a department you can easily and affordably outsource to an agency.
4. Time is Money
"Time is money" is another popular business saying, and it's especially true for startups.
As mentioned earlier, your startup company only has a short span of time to earn a cash flow before your money runs out. Every minute counts because every minute gives you an opportunity to complete a task, make a deal, generate revenue, or strategize for the future.
You can't afford to go into any day or week without having a predetermined list of tasks to be accomplished.
There's a lot of great time management software on the market that enables you to create tasks and track the amount of time you spend on each one. This kind of software is an amazing way to ensure you're staying on schedule and making the most of your time.
5. Have the Right Attitude
You've always got to have the right attitude when it comes to startup finances.
No, the right attitude is not boundless optimism. The right attitude is this: most likely, your startup will not survive.
This isn't a cynical attitude, it's a realistic one—the vast majority of startups fail. With this in mind, always make sure that you keep your personal finances in order so you won't be financially devasted if your company closes.
Maintaining this attitude will also make sure that you're able to keep a level head in case your startup finances are on a downward trend—you don't want fear and panic to disrupt your decision making. Especially with an early-stage startup or business.
It will also make you scrappy and keep you motivated to do the hard work to overcome the odds!
Summary: Financial Tips for Startups
Your startup is bound to be a financial rollercoaster in its first months and years, but you can overcome these challenges and have financial success by utilizing these 5 financial tips for startups:
Outsource where you can
Focus on customer acquisition
Don't forget about accounting
Time is money
Have the right attitude
Your business finances are just as important as your personal finances to optimize, if not more! The best way to optimize them is to get started with the 5 tips above.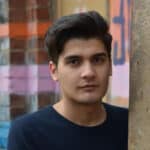 Adam enjoys a comfortable life in Tucson, Arizona. He is a real estate mogul and successful entrepreneur who watches Silicon Valley and startup news with a close eye.