The Fit Mastercard is a credit card built for people with poor or fair credit to help build their credit score. However, it falls short compared to other cards for one primary reason – fees.
I hate fees.
Whether it's bank fees, investing fees, or credit card fees, I do everything in my power to avoid them. And you should too!
While the Fit Credit Card can help build your credit score, it's not the best option because of its fee structure.
Keep reading our full Fit Mastercard Review below to learn more about the pros and cons of this card, and what other credit building options you have.
The Best Credit Cards for Building Credit:
Explore the best credit cards for building credit, and discover better options available to you outside of the Fit Mastercard:
Explore Cards
Fit Mastercard Overview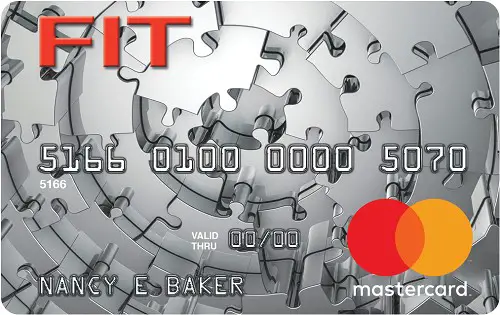 The Fit Credit Card is offered by a credit card company called Continental Finance – the same company that offers the Reflex Card and Verve Card.
As you'll see below, the Fit credit card has more fees than you can count on one hand.
The three biggest are its annual fee, one-time processing fee, and monthly maintenance fee.
While an annual fee is not uncommon in credit cards designed for someone with fair or poor credit, that should be the only fee. To also have a processing fee and monthly maintenance fee makes this card very unappealing.
---
Explore Other Credit Card Options:
Find Cards
---
Fit Mastercard Key Specs:
Key Details:
Regular APR: 29.9% at the time of publishing this review (variable)
Initial Credit Limit: $400
Credit Reporting: Monthly reporting to all three major credit bureaus
Fraud Liability: $0
Security Deposit: None (an unsecured credit card)
Fees:
Annual Fee: $99
One-Time Processing Fee: $89
Monthly Maintenance fee: $75 (billed $6.25 per month starting in your second year)
Foreign Transaction Fee: 3%
Late Payment Fee: $40
Additional Card Fee: $30
Cash Advance Fee: Either $5.00 or 5% of the amount of each cash advance, whichever is greater
Sign-Up Bonuses and Rewards:
Not included according to the cardholder agreement, which is not uncommon for a beginner or secured credit card
Other:
Credit Card Application Process: Can apply online
Customer Service: You can contact a Continental Finance Company customer service representative by calling 1-866-449-4514
Mobile App: A mobile app is available to manage your online account
Checking Account Required: It appears a checking account is required in order to apply
Fit Credit Card Pros and Cons
The cons outweigh the pros with the Fit Mastercard credit card.
The main pro of the card is that it can help you build your credit score if you use it responsibly, but it comes with too high of a high cost.
Fit Card Pros
Pro 1: Credit Building Potential
A Fit Mastercard can help with building your credit score if used responsibly.
For one, you don't need a good credit score in order to get approved. So if you have a poor or fair credit score, you have a chance to get approved for this card, unlike most premium rewards credit cards or cash back credit cards.
Second, the Fit card reports to all three credit bureaus. If you use the card responsibly and pay it off on time and in full every month, it will help improve your credit history.
That being said, there are other, potentially better, options out there that can help you build your credit score as well.
Pro 2: A Reasonable Credit Limit
The $400 starting credit limit is not great, but it's not bad either.
I kept this as a pro because it's enough of a credit limit for you to charge a few things to the card every month and pay off. If your goal is to improve your credit score, you don't need to put every purchase on this card, just a couple of purchases that you can afford to pay off.
Plus, after six months you should be able to apply for a credit limit increase if you need more available credit.
Pro 3: No Security Deposit Required
There is no security deposit required with the Fit Mastercard because it is not a secured credit card. Although, keep in mind there is still an $89 upfront fee.
Fit Card Cons
Con 1: Fees
There are a ton of fees that come with the Fit Card, most notably:
Annual Fee: $99
One-Time Processing Fee: $89
Monthly Maintenance fee: $75 (billed $6.25 per month starting in your second year)
These fees should not be taken lightly, and they are the biggest downfall of this credit card.
Over your first two years of using the card, you should expect to pay a minimum of $362 in fees!
Con 2: No Rewards
Plus, you are paying all of those fees without the chance to earn rewards or cash back.
Sure, you can build your credit score, but that's about all this card offers in return for its high fees.
Con 3: High APR
Sticking with the high-cost theme, the Fit card also commands a high annual percentage rate, or APR.
The APR is essentially the interest rate the card charges you on any unpaid balance.
If you are paying your card on time and in full every month to build your credit score, you won't have to worry about paying the APR or interest rates. However, unexpected expenses come up and mistakes do happen, and the APR on this card is extremely high if you do end up having to pay it.
You should try to avoid credit card debt and having any late payments if possible!
Is the Fit Mastercard Worth It?
In my opinion, the Fit Mastercard is not worth it.
While it can help you build your credit score, there are plenty of other credit cards out there that can do the same while charging you a lot less in fees.
Don't just take it from me though.
Below are some reviews from Trustpilot to provide more context on this credit card to help you decide if the card is worth it for you or not.
Fit Mastercard Reviews
Not all the Fit Credit Card reviews I found were negative. In fact, many of them were positive.
As you'll see below, most of them praised the positive customer service experience they had: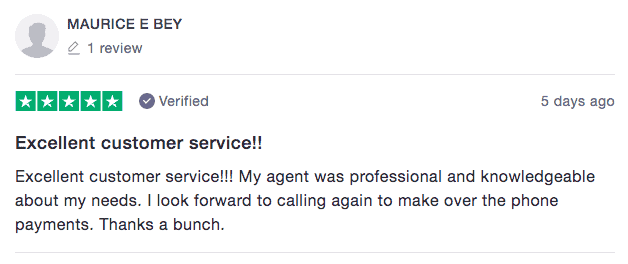 However, there were a few 1 and 2-star reviews as well: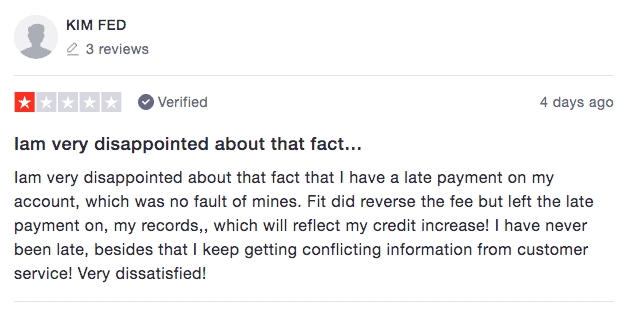 Honestly, the reviews that I found were more positive than I expected. My assumption is that anyone who applied for the card already accepted the fact that the fees are high. Which is why there are probably not a lot of negative reviews on the high fees.
Alternative Credit Cards to Build Credit
As mentioned, the Fit Credit Card is not your only credit building option out there.
I actually published an entire guide on the best credit cards for someone with fair credit that showcases credit cards that outperform the Fit card. Some cards on this list even have no annual fee and offer cash rewards!
If you happen to have a credit score below what is classified as "fair" credit, there are better options out there for you too, including secured credit cards and regular credit cards for bad credit.
Instead of listing out all of the credit cards that are available to you, a better option would be for you to use the credit card tool below to find cards to apply for based on your credit score:
---
---
If you don't know if you have perfect credit, bad credit, no credit, or somewhere in between, Experian has a good definition and ranking of credit scores:
800-850: Exceptional
740-799: Very Good
670-739: Good
580-669: Fair
300-579: Very Poor
If you need to check your credit score or get a copy of your credit report, you can do so through Credit Karma, annualcreditreport.com, and many other options.
Last, if you want more details on how exactly to build or rebuild your credit score, you can check out our guide below on how credit scores are calculated.
There are five factors that go into a credit score, with the most important one being your payment history:
Payment History [35%]
Utilization [30%]
Length of Credit History [15%]
New Credit [10%]
Types of Credit [10%]
The Full Guide
Just remember, improving your credit score takes time, and is not something that will happen overnight!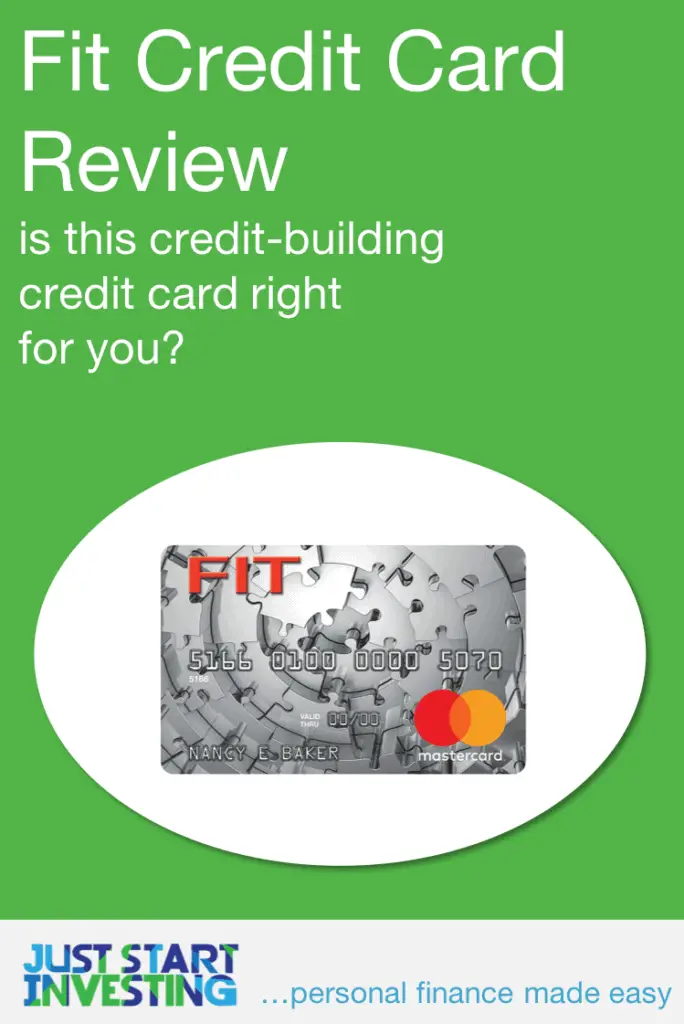 Summary: Fit Mastercard Review
Honestly, the Fit Mastercard is one of your worst credit card options for building credit. The additional fees on top of the $99 annual fee are simply too high to make it a good option.
The fact that you would pay $314 in fees over the first two years of using the card outweighs the fact that the card seems to offer good customer service and the ability to improve your credit score over time.
You should do your due diligence and see what other credit building options you have before committing to the Fit Mastercard.
Explore Cards
---
Editorial Disclaimer: Opinions expressed here are the author's alone, not those of any bank, credit card issuer, airlines or hotel chain, and have not been reviewed, approved or otherwise endorsed by any of these entities.
Just Start Investing is a personal finance website that makes investing easy. Learn the simple strategies to start investing today, as well as ways to optimize your credit cards, banking, and budget. Just Start Investing has been featured on Business Insider, Forbes, and US News & World Report, among other major publications for its easy-to-follow writing.