The Apple Card came out back in August of this year, and ever since then, I've been wondering to myself, "is it worth it?"
Apple is one of the most innovative companies in the world. Obviously, the bar was set pretty high.
From music to cell phones to computers, there is no shortage of industries that Apple has been able to disrupt. So are credit cards the next horizon for Apple to enter, innovate in, and totally change the game?
The short answer: no.
Unfortunately, it seems like the Apple Card came up short in a lot of categories and as a result, is not worth it. We've got the details below.
Apple Card Rewards Overview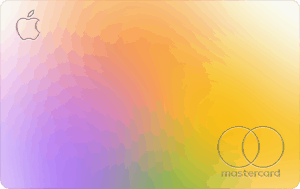 The Apple Card at its core is a very basic cash back card. It has no annual fee, no sign-up bonus, and varying levels of cash back depending on where and how you purchase. But in most cases, you'll be getting 1% cash back (unless you use Apple pay consistently).
Apple Card Key Specs:
Rewards:
3% cash back on Apple, Walgreens, Duane Reade, Uber and Uber Eats purchases.
3% cash back when using Apple Pay at T-Mobile stores.
2% cash back on Apple Pay purchases.
1% cash back on your other purchases.
Annual Fee:
Sign-Up Bonus:
Other Notable Bonuses:
What is New with The Apple Card?
Outside of the key features listed above, the Apple card does bring some new features to the table. In many cases, I view them as "secondary" benefits as they are not as important as the direct monetary ones above (like cash back).
Security
The Apple Credit Card has no number printed on the front of the card – it only contains your name and the magnetic strip on the back. So, if you're card is stolen, you are provided with a little extra security.
In addition, the card (as stored on your phone) requires Apple's Face ID or Touch ID in order to be used.
24/7 Text Message Support
Most credit card companies over 24/7 phone support, but Apple takes it one step further with text message support.
Potentially this is a play to attract younger generations who prefer to text rather than talk on the phone. It seems like a nice perk, but the quality of this customer service is still unknown.
Instant Access to Card After Approval
Since the Apple Credit Card lives on your phone, you can start using it immediately after you are approved. There is no need to wait for the physical card to arrive in the mail.
While some other card issuers will give you your card number to use before the card arrives via snail mail, this certainly is more convenient.
Instant Card Replacement
Most credit cards are able to be "frozen" or "locked" in an instant, but the Apple Card can be completely replaced just as fast.
If you fear your information has been stolen, you can generate a whole new card with a couple of taps.
Transactions Linked to Apple Maps
One of the coolest features that the Apple Card offers is the linking of your transaction data with Apple maps. This ties into the added security features and can help you quickly verify that purchases on your card were actually made by you.
This is likely not a feature you will use all the time, but a neat (and logical) addition from Apple nonetheless.
$0 Late Fee (But There is Interest)
I listed this one last because it comes with a huge caveat.
While there is no true "late fee" associated with the Apple Card, you still get charged additional interest on the overdue amount. And this interest is where most of the cost usually lies with late payments.
That and the fact that late payments can still affect your credit score negatively negates this supposed benefit in my books. Another reason the Apple card is likely not worth it.
Apple Card Pros and Cons
The card does have some nice benefits, as you'll see below. However, when compared to the competition, this card seems to come up short.
You can view better cash back cards here.
Pros:
3% Cash Back: This is a generous cash back offer for certain categories given that this is a no annual fee card.
2% Cash Back: 2% cash back on all purchases made with Apple Pay is one of the best "everything else" cash back offers you'll see on a no annual fee card. The only downside is you cannot use Apple Pay everywhere.
No Annual Fee: The $0 annual fee makes the card more accessible.
No Foreign Transaction Fees: A nice perk to not have to worry about.
Added Security: The added security benefits that the Apple Card offers can provide some additional peace of mind in a world where data security is becoming more and more important.
Cash Back Doesn't Expire: Although, there is no reason to not be using the cash back quickly anyway.
Low APR: Apple boasts a low-interest rate, but this is variable and has the potential to change.
Convenient Integration with Apple Products: For those who love the modern interfaces that Apple provides with their products, the Apple Credit Card will not disappoint.
Cons:
1% Cash Back: The 1% cash back offer on all other purchases is low for this category of cards.
No Sign-Up Bonus: There is a whopping $0 sign-up bonus.
Not Compatible with Android: Well, this is kind of obvious, but the Apple Card is not compatible with non-Apple devices.
Yes, there are a ton of pros with this new card. But to me, they stack up in low impact categories.
At the end of the day, the cash back and bonuses offered with this card are low (sometimes $0), and you can likely find better cards elsewhere.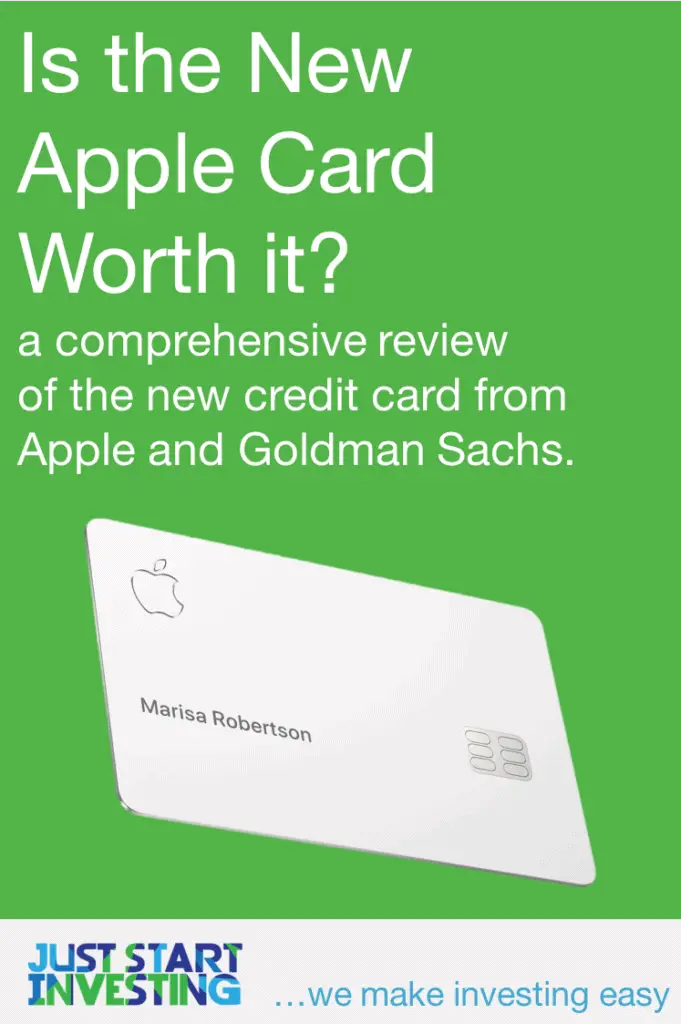 Is The Apple Card Worth It?
Going back to the initial question, I'm going to say no the Apple Card is not worth it…
…unless you're an avid Apple user.
For everyday consumers, there are a ton of other cash back cards that provide superior benefits to the Apple Credit Card (see the next section).
However, Apple fans and loyalists, there are a few reasons the Apple Card could be worth it to you:
2% Back with Apple Pay: If you make purchases at places that largely accept Apple Pay, 2% cash back on a no annual fee card is hard to beat.
Connectedness: The Apple Card syncs up to your existing Apple iPhone – giving you another product to use on the beautiful (for lack of a better word) Apple interface.
Security: There are added security benefits that the card boasts.
$0 Fees: All in all, there is really no downside to applying for this card except for the one-time hit your credit score will take.
Other Credit Card Alternatives
You can get a full list of the best no annual fee credit cards below. And further below that, we highlight 3 of our favorite no annual fee credit cards for you to quickly view.
---
---
Chase Freedom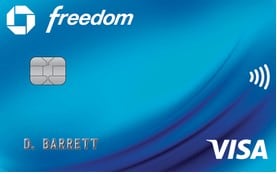 Rewards:
5% cash back on different categories each quarter (i.e. gas, groceries, restaurants, etc.).
1% cash back on everything else.
Annual Fee: $0 (none)
Sign-Up Bonus: $150 (when you spend $500 in the first 3 months of account open)
---
Citi Double Cash Card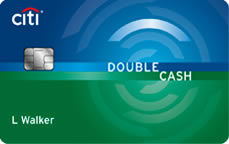 Rewards:
2% cash back on all purchases (1% at purchase and 1% as you pay off those purchases).
Annual Fee: $0 (none)
Sign-Up Bonus: $0 (none)
---
Capital One SavorOne Cash Rewards Credit Card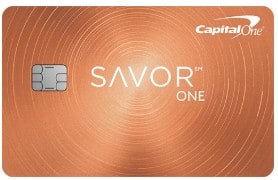 Rewards:
3% cash back on dining and entertainment.
2% back at grocery stores.
1% back on all other purchases.
Annual Fee: $0 (none)
Sign-Up Bonus: $150 (when you spend $500 in the first 3 months of account open)
---
---
Passing on the Apple Card?
We created a tool that can find the perfect credit card for you based on your spending habits. Check out our credit card finder here.
Editorial Disclaimer: Opinions expressed here are the author's alone, not those of any bank, credit card issuer, airlines or hotel chain, and have not been reviewed, approved or otherwise endorsed by any of these entities.
Just Start Investing is a personal finance website that makes investing easy. Learn the simple strategies to start investing today, as well as ways to optimize your credit cards, banking, and budget. Just Start Investing has been featured on Business Insider, Forbes, and US News & World Report, among other major publications for its easy-to-follow writing.