Traditionally, property investment has been one of the most consistent ways to get rich. Owners of multiple properties increase their portfolios of passive income with a resource that will always be in demand. Furthermore, while there have been instances where property has plummeted in value to disastrous effect, property prices generally rise as the years pass.
However, in 2022 you may very well be wondering whether property remains a good investment. Property prices have been soaring recently and are now at record highs throughout the United States. Should you spend the extra money to build a property portfolio or are there better alternatives?
There are certainly reasons to be cautious when considering investing in property. Let's take a look at some of the issues before discussing whether it is still worth it.
Associated costs
In terms of passive income, property is probably the most resource-heavy, in terms of money and time. Time investment has always been necessary and not much has changed on that front. But, as property prices increase, so do the associated costs.
Everything from maintenance to insurance is now going to cost you more. By learning how to compare homeowners insurance quotes, you can benefit from the lowest prices. That said, it is still an expense that will go nowhere and that is likely to increase year on year.
With construction becoming more expensive and inflation at record highs, maintenance costs may also soar. You could be paying more than ever for labor as well as materials.
The affordable housing crisis
As Americans, we have been clinging to our economic principles for centuries now. While there have long been calls for stronger regulations on the price of housing and rent, as well as calls for perpetual eviction moratoriums, they have not come about. Put simply, no government has been willing to hamstring millions of landlords throughout the country.
No matter what your opinion on this from a political standpoint, the unfortunate reality is that some unattractive steps may need to be taken. The affordable housing crisis is only getting worse, and at some point the threat of a huge rise in homelessness could force the leaders of the country to make compromises.
This could have a devastating effect on landlords. The eviction moratorium put in place during the pandemic already made life extremely difficult for many landlords who had to continue paying the bills without getting the income they relied upon.
The lack of affordable housing could harm landlords within the next few years, and that may be reason enough to put you off the idea of investing in property.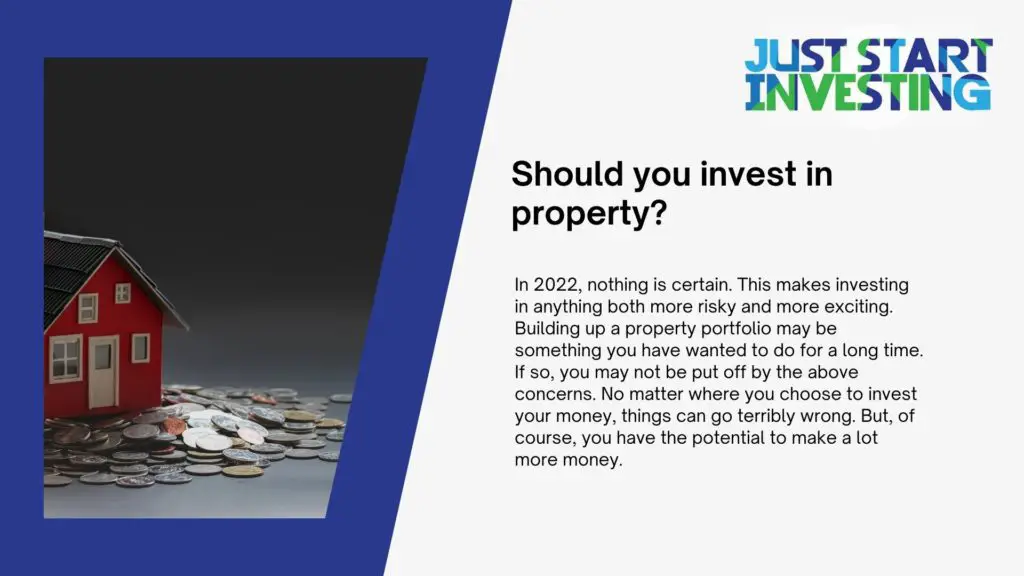 Bursting property bubble
Another reason you may be wary about the prospect of investing in property is that prices have been soaring. They are now higher than ever before. There is no reason to believe that they won't continue rising, but there is always the chance that rapid housing prices could be cut when a bubble bursts, as happened in the 2000s.
Most experts seem to think this unlikely. The current rise in property value is based in more concrete realities than the naive optimism of the early 2000s. Nonetheless, if you do start buying property at these prices and they drop – even just to pre-pandemic levels – you can lose a lot of money very quickly.
Should you invest in property?
The above factors are all cause for concern. However, property remains a good investment as it has almost always been. The likelihood is that this is not going to change, and if there are setbacks they will be temporary. The question is whether you feel the risk is worth taking.
In 2022, nothing is certain. This makes investing in anything both more risky and more exciting. Building up a property portfolio may be something you have wanted to do for a long time. If so, you may not be put off by the above concerns. No matter where you choose to invest your money, things can go terribly wrong. But, of course, you have the potential to make a lot more money.
Consider giving property a chance, even as we look into an uncertain future.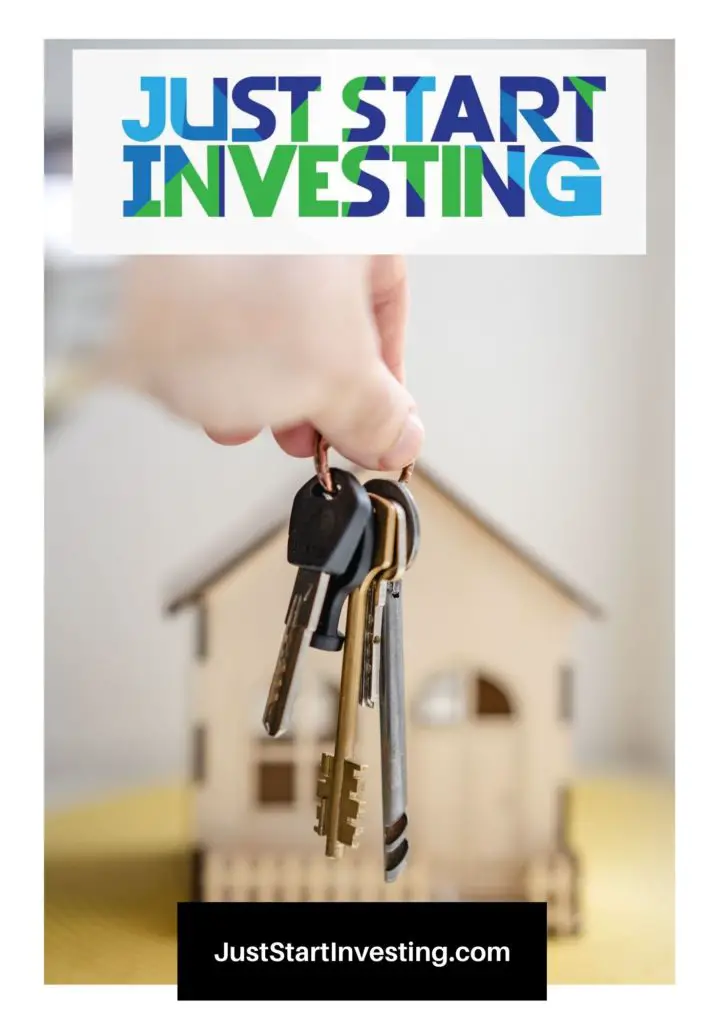 Just Start Investing is a personal finance website that makes investing easy. Learn the simple strategies to start investing today, as well as ways to optimize your credit cards, banking, and budget. Just Start Investing has been featured on Business Insider, Forbes, and US News & World Report, among other major publications for its easy-to-follow writing.